As reported by El Periódico and noted by Live and Let's Fly, Spanish ultra low cost carrier Vueling is facing a fine over its employee dress code and appearance standards.
Vueling fined over lipstick & high heel rules
Vueling, which is owned by International Airlines Group (the same parent company as British Airways, Iberia, and Aer Lingus) has been fined €30,000 by Catalonian authorities for gender discrimination. This came after a complaint was filed by Stavla, the union representing flight attendants at the airline.
The issue boils down to Vueling's much stricter appearance standards for women than men. While male flight attendants are only told to have a "clean and neat appearance," female flight attendants are told that they have to wear foundation similar to their skin tone, eyeliner, and black mascara, and have to wear heels that are two to three inches high.
While the fine amount isn't that large for a major airline, it's significant in that it's the first time that the Spanish government has attempted to regulate the appearance standards of airline employees. Catalonian authorities have stated that the airline should introduce "less burdensome and more balanced corporate image, without affecting fundamental rights."
Following the ruling, Vueling has pledged that it will no longer have separate appearance standards for female flight attendants, and won't require them to wear make-up.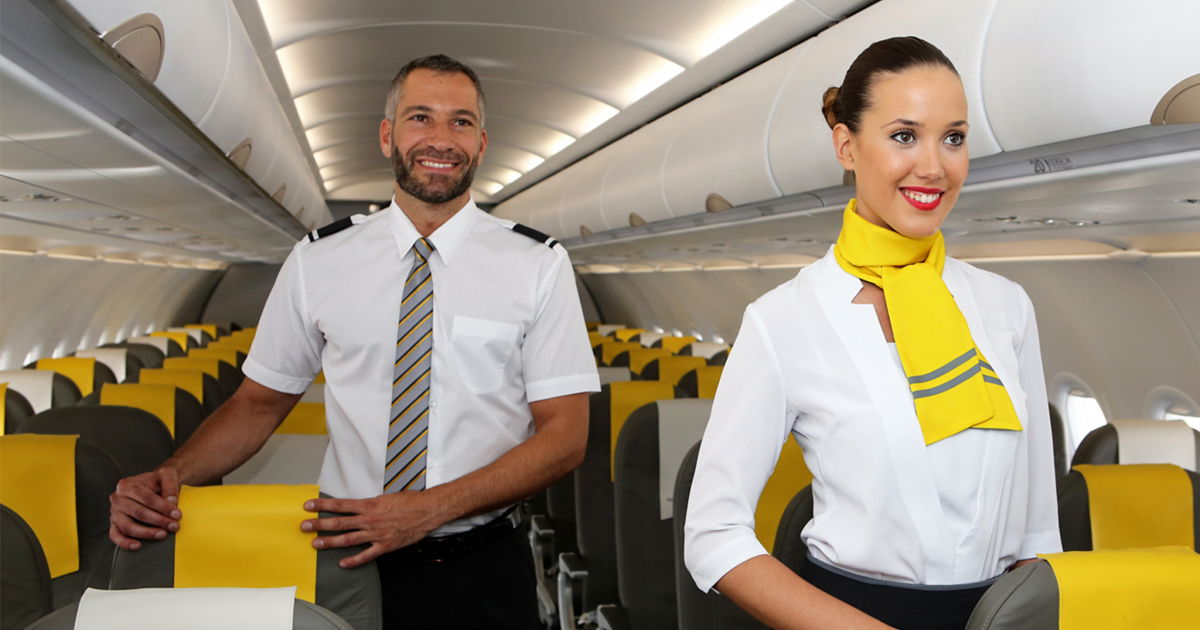 My take on Vueling's government fine
People have varying opinions on flight attendant appearance standards. Personally I care most that flight attendants are comfortable and feel a sense of pride in how they present themselves, whatever form that may come in. It's not the 1960s, and flight attendants aren't there for us to fawn over. While I can appreciate that some airlines sell glamor, I don't think that should really be a priority for a regional ultra low cost carrier.
I think the Catalonian authorities are spot on here. Spain is a country with some progressive laws, and flight attendants are unionized, so this shouldn't be an unreasonable request. If flight attendants don't want to wear heels and make-up, they shouldn't have to, in my opinion. That's especially true if Spain requires no discrimination when it comes to dress code based on gender.
It's absolutely sexist to tell men to just look presentable, while having a laundry list of requirements for how women should appear.
Bottom line
Vueling has been fined by the Catalonian authorities for its significantly more stringent flight attendant appearance standard for women than men. While male flight attendants only need to have a "clean and neat appearance," female flight attendants have been required to wear foundation, eyeliner, mascara, and heels. Fortunately that has now changed.
What do you make of this Vueling fine?