An intra-Europe TUI flight made an interesting stop on another continent this weekend, which you don't often see…
TUI flight arrives four hours late due to extra stop
This incident happened on Saturday, August 5, 2023, and involves TUI flight BY4651 from Lamezia Terme, Italy (SUF), to London Gatwick, United Kingdom (LGW), which had 189 passengers onboard. The 1,162-mile flight was blocked at three hours, and was supposed to depart at 12PM and arrive at 2PM (with a one hour time change). The flight was operated by a five-year-old Boeing 737 MAX 8 with the registration code G-TUMS.
Well, the flight didn't end up operating as scheduled. Instead the flight ended up making a stop in Enfidha, Tunisia (NBE), which isn't exactly on the way. In total, this caused a roughly four hour delay in the arrival to London. The reason? Another TUI flight had a maintenance issue, so this TUI aircraft delivered a spare aircraft part for the other one.
How exactly did this play out?
First the aircraft was delayed by roughly two hours on departure (perhaps to wait for the spare part that was needed)
Then the aircraft operated the 374-mile flight from Lamezia Terme to Enfidha in roughly one hour
Then the aircraft spent roughly an hour on the ground, presumably refueling and unloading the part
Then the aircraft operated the 1,166-mile flight from Enfidha to London in roughly three hours
While the aircraft was supposed to arrive at 2PM, it ended up landing in London at 6:13PM.
On the plus side, on the morning of the flight, TUI warned passengers of the scheduled stop in Tunisia. So at least there was communication in advance regarding this. Nonetheless this was no doubt a huge inconvenience to everyone onboard, as the three hour flight turned into a five hour flight (plus a two hour delay on departure).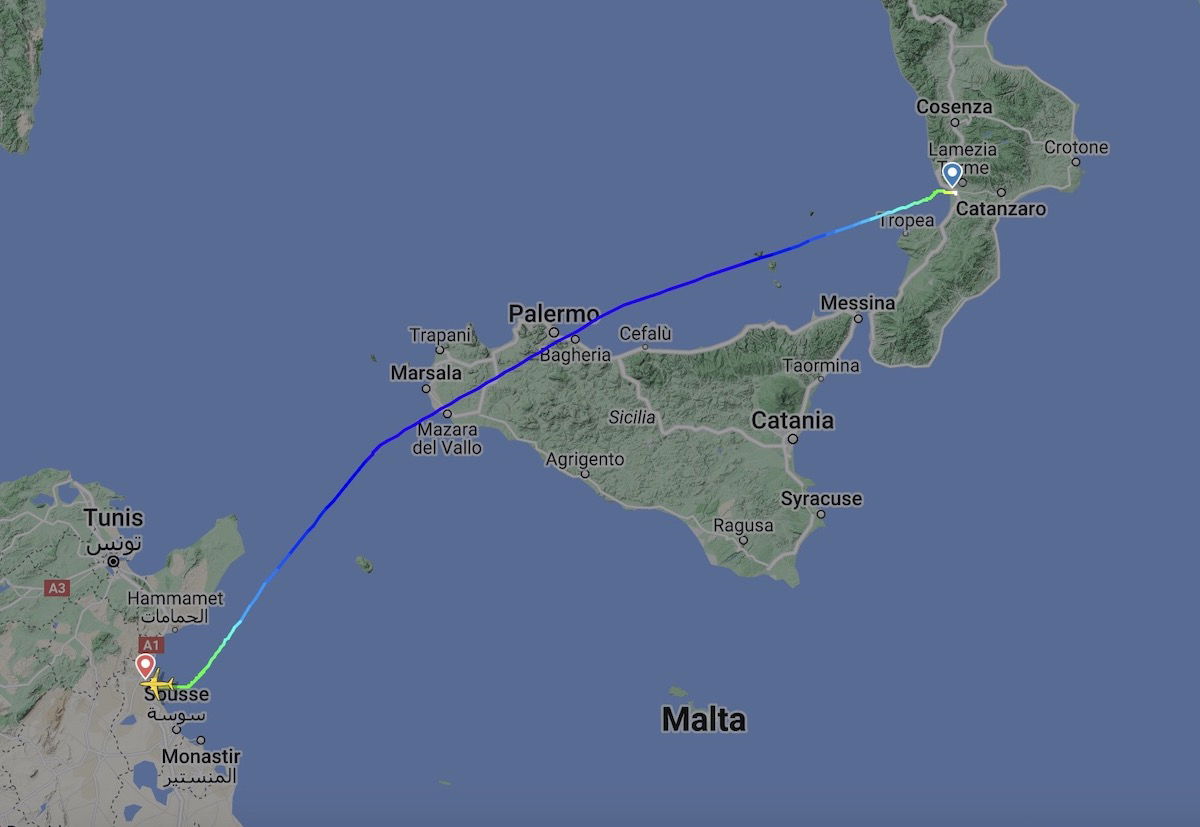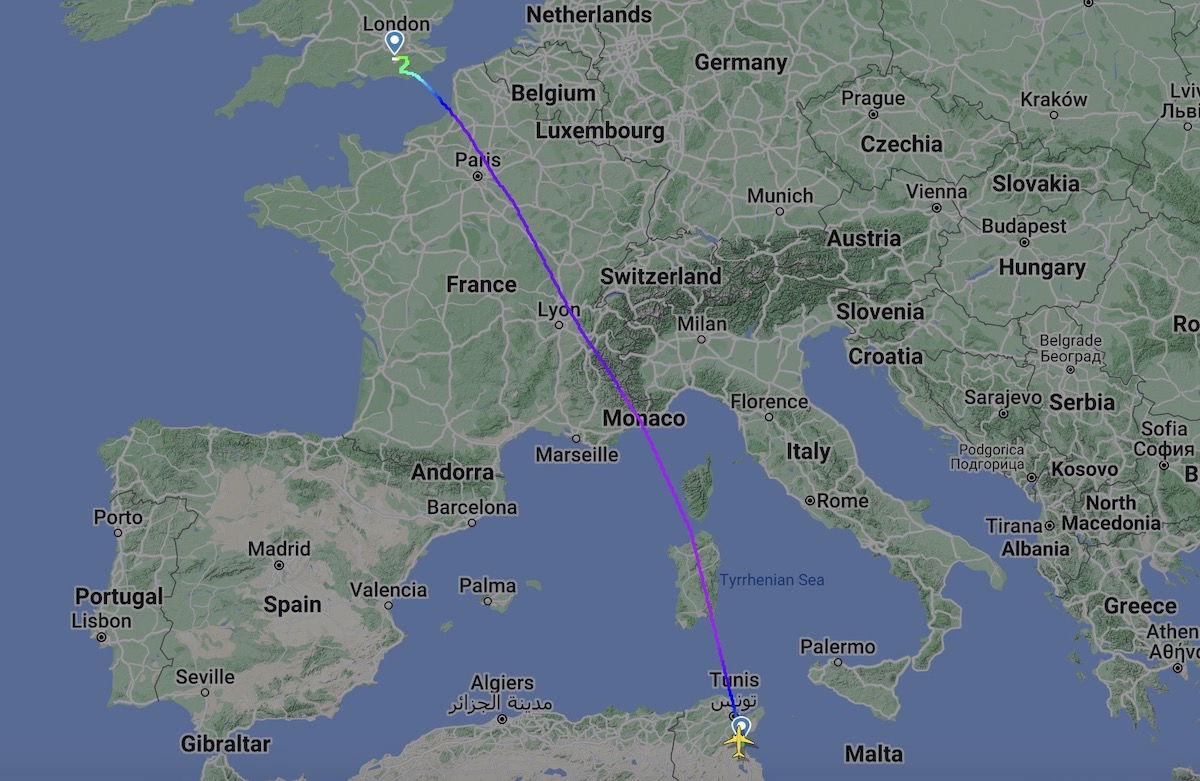 TUI's impressive explanation of what happened
Following the incident, a TUI spokesperson issued the following statement to the Independent:
"We can confirm that flight BY4651 made a short stop at Enfidha-Hammamet Airport in order to drop off equipment required at the airport for another aircraft. The equipment was for the TOM529 aircraft, which suffered a technical issue prior to its departure, and needed engineering support."

"We'd like to apologise again for any inconvenience caused and thank customers for their patience and understanding. All customers were given a complimentary drink on board as a gesture of goodwill and all will be entitled to claim EU261 flight delay compensation."
My jaw is on the floor, as I'm so impressed by this statement. Did an airline really proactively put out a statement saying that passengers are entitled to EU261 compensation?!? I don't think I've ever seen that before…
Under the EU261 regulations, passengers on a flight of this length who are delayed by three or more hours are entitled to €400 each in compensation. So if all 189 passengers were to claim EU261 compensation, that would be worth €75,600. However, it's unlikely that all passengers will request that.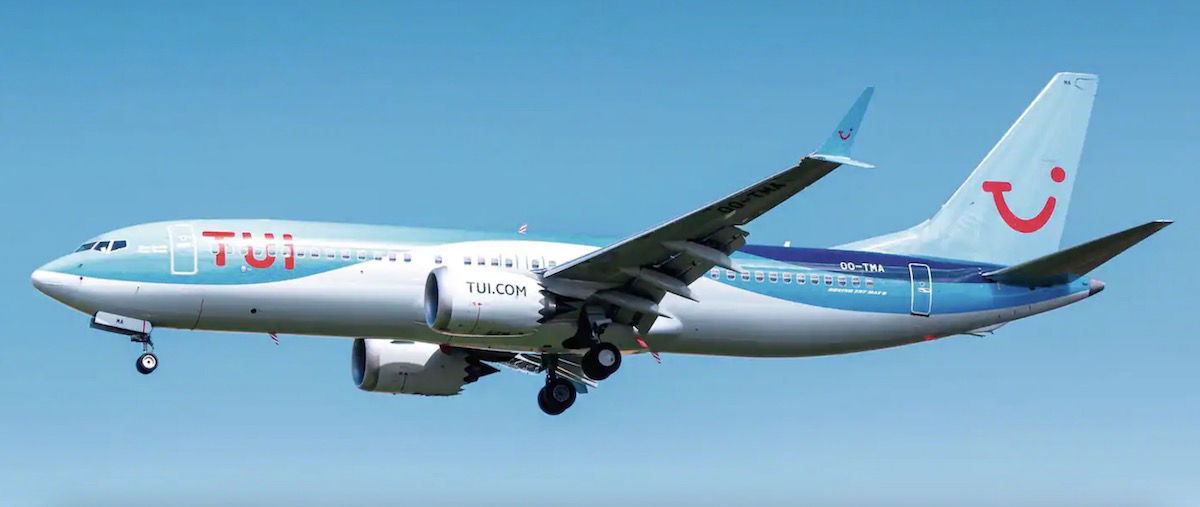 Bottom line
A TUI Boeing 737 scheduled to fly from Italy to the United Kingdom made a stop in Tunisia over the weekend, in order to drop off an aircraft part for another TUI flight that had a mechanical issue. The planned three hour flight ended up taking a total of over seven hours, including a two hour delay on departure, in addition to the five hours that passengers spent onboard.
While no doubt a huge inconvenience for passengers, I commend the airline for getting creative with finding an extra part, and minimizing the disruption for those in Tunisia. Furthermore, TUI deserves a Skytrax 5-star rating (or something) for publicly saying that passengers are entitled to EU261 compensation.
What do you make of this TUI Boeing 737's stop?