International drug smuggling is a huge industry. Drugs are smuggled in a variety of ways, using boats, planes, cars, trains, and more. Over the years, smugglers have gotten savvier, so here's the latest example of someone getting caught while trying to carry drugs on a passenger flight.
Electric wheelchair containing 11kg of cocaine arrives at HKG
Hong Kong's Customs and Excise Department has announced details of its latest bust at the airport, as a traveler was discovered to have been traveling with 11 kilograms of cocaine, with an estimated street value of $1.5 million.
On Saturday, October 14, 2023, a 51-year-old man landed at Hong Kong International Airport, having arrived from the Caribbean. Specifically, he flew from Princess Juliana International Airport in Sint Maarten (SXM), to Paris Charles de Gaulle Airport (CDG), and then connected to Hong Kong.
The man was clearing customs at the airport, and one of his two checked pieces of baggage was an electric wheelchair. Staff became suspicious when they found evidence that the seat cushion and backrest had been re-stitched, so they took a closer look. After opening up the stitching, officers discovered the cocaine inside the stitching.
The man, who had mobility issues, told officers that the wheelchair had been loaned to him by a friend for his trip. The man has been arrested, and potentially faces life in prison if found guilty.
Following this discovery, officials stated that they would increase baggage checks on visitors arriving from high-risk regions.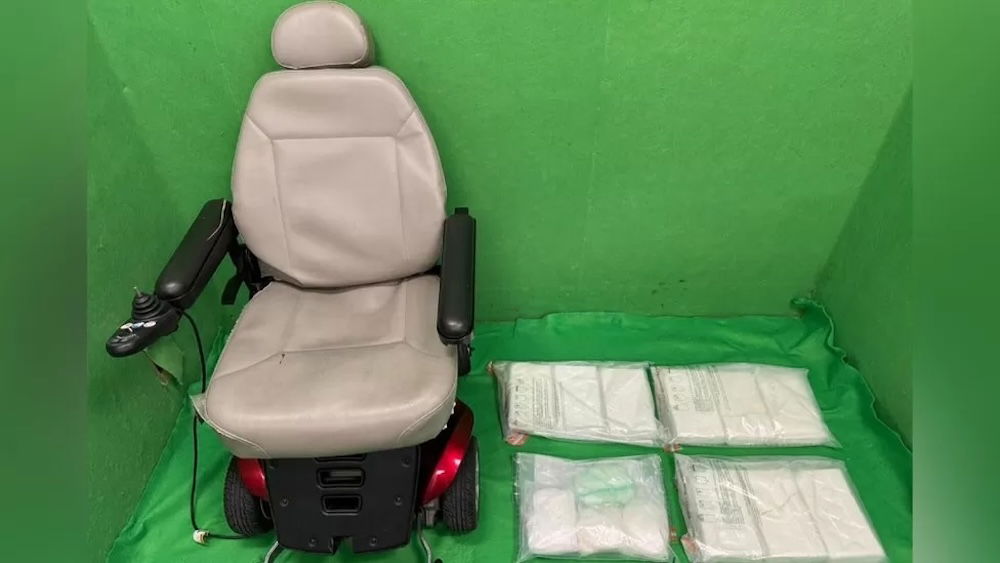 I sort of feel bad for these kinds of smugglers
Gosh, I don't know how many episodes of "Locked Up Abroad" I've seen over the years, but I can't help but feel bad for some of the stories that people share. You're only going to be able to do something like this so many times before you get caught and are locked up for a long time, and often people get caught the first time that they do this.
I've seen so many stories of people who were just in really crappy situations and at a low point in their life, and somehow got talked into smuggling drugs, often not even fully aware of what they were carrying.
That's of course not at all an excuse, and the issue is that the drugs that many people transport have horrible impacts on other peoples' lives, and there needs to be some accountability or punishment to deter this kind of behavior. So many people tragically die from drug overdoses, and that's obviously only possible due to the people who make the movement of this possible.
But still, for the most part these aren't evil people, they're just folks who are in a bind, and don't fully consider the implications of what they're doing, and how it impacts and enables others. I imagine this 51-year-old will have quite some time to reflect on his decision…
Bottom line
On Saturday, customs officers at Hong Kong Airport stopped a passenger who was carrying an electric wheelchair. After noticing that the wheelchair had been tampered with, they discovered that there was 11kg of cocaine inside the leather, with a value of $1.5 million.
What do you make of this cocaine smuggling story?