I'm not sure what's more ridiculous — that pilots did this, or that they decided to share a picture of it online.
SpiceJet pilots place drink on flight controls
This incident involves a March 8 SpiceJet flight from Delhi to Guwahati. What happened? Well, one of the pilots shared a picture on social media of the duo celebrating Holi by enjoying gujhiyas, which are traditional North Indian desserts made for festivals.
The plane was cruising at 37,000 feet at a speed of over 600mph, and the photo went viral… but not in a good way. In addition to the tasty sweets, the picture also showed a paper cup with either coffee or tea simply resting on the flight controls, which is a huge no-no. If either pilot bumps the drink or there's a bit of turbulence, it could easily spill onto the throttle, fuel levers, and engine fire control switches. Among other things, this could trigger a short circuit, leading to a fire warning.
There are strict rules about where pilots can place drinks in the cockpit, and also whether they need to be covered. Suffice it to say that the pilots weren't following the company's policies.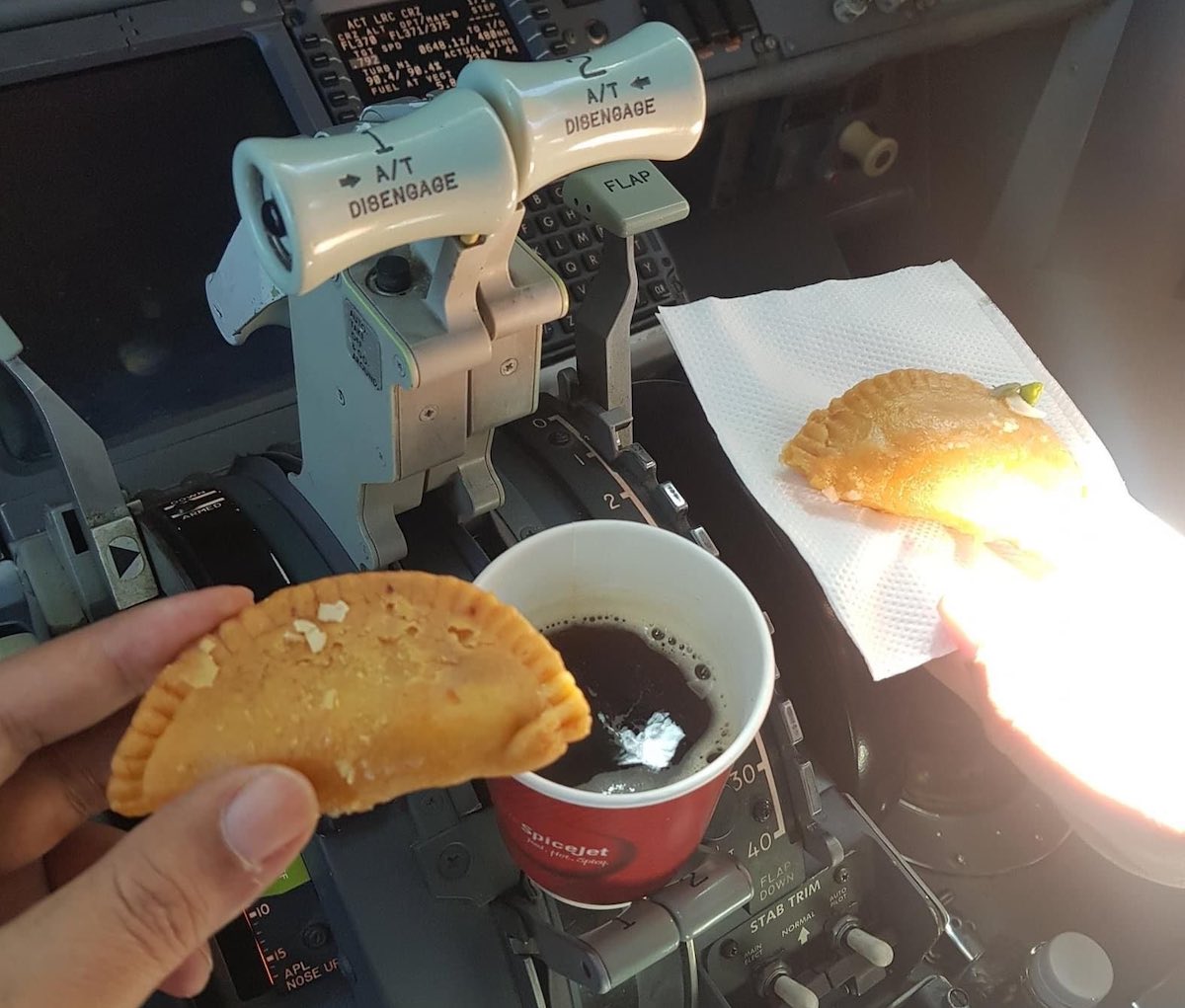 SpiceJet pilots suspended pending investigation
Following this photo going viral, India's Directorate General of Civil Aviation has asked the airline to identify the crew members and take action against them. As a result, the pilots have been suspended pending an investigation.
Here's how a SpiceJet spokesperson describes this decision:
"Both pilots have been off rostered pending an inquiry. SpiceJet has a strict policy for consumption of food inside the cockpit which is adhered by all flight crew. Appropriate disciplinary action will be taken upon completion of the investigation.
Lol, I love that the statement about pilots not adhering to the policies claims that the policy "is adhered by all flight crew." Obviously it isn't, or there wouldn't be a need for a statement!
This is hardly the worst thing that a pilot has ever done, but it also shows incredibly poor judgment:
Why would you place a drink on the flight controls, rather than in the standard cup holders in the cockpit? Was it just placed there for a photo?
If so, how did the pilots think that taking a photo like this, let alone sharing it on social media, was a smart move, given that it's a violation of company policy?
It's bad enough if one pilot thought this were a good idea, but did the other pilot not question their colleague?
I'm starting to understand why airlines are increasingly having policies against employees posting pictures on social media while they're performing their job duties. Because if this is how a captain is occupying their time during a flight, well…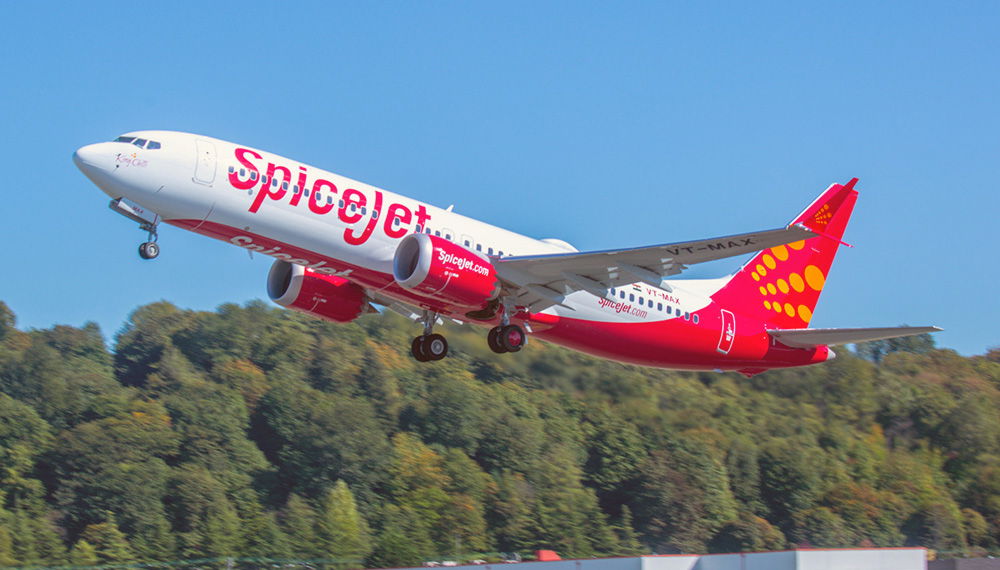 Bottom line
A SpiceJet captain posted a picture to social media while enjoying a festive snack at 37,000 feet. This picture also showed a coffee cup on the flight controls, which is not where that should ever go. This has caused both pilots to be suspended, pending an investigation.
What do you make of this SpiceJet pilot incident?