In 2016, plans were announced for the opening of the Park Hyatt Los Angeles, which was supposed to open in 2019. A reader recently asked me what the latest was with this project, so I wanted to provide an update.
Basics of the planned Park Hyatt DTLA
The Park Hyatt Downtown Los Angeles was initially supposed to open in early 2019, as part of a billion dollar mixed-use development project named Oceanwide Plaza. The project was being developed by Chinese conglomerate Oceanwide Holdings. This development was supposed to consist of three towers, located across the street from L.A. Live., on a full city block bounded by Figueroa, Flower, 11th, and 12th Streets.
One tower (49 floors) was supposed to have a 184-room Park Hyatt plus 164 serviced condo residences. Then the other two towers (40 floors) were supposed to include 340 residential condominiums, known as The Residences of Oceanwide Plaza. The development was also supposed to include 153,000 square feet of retail space, plus a 700-foot-tall LED display.
Interestingly this development was supposed to mark the return of the Park Hyatt brand to Los Angeles. Back in the day there used to be the Park Hyatt Los Angeles in Century City, which was eventually rebranded as the InterContinental Century City. That hotel closed in early 2021, though.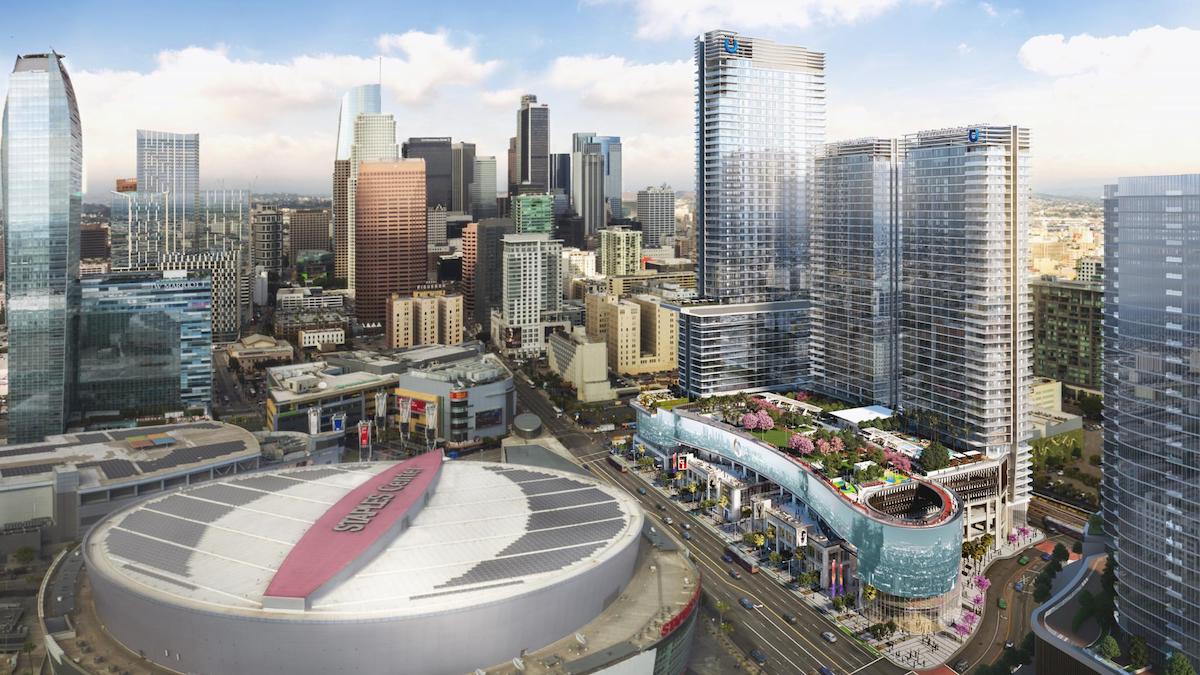 What happened to the Park Hyatt Los Angeles?
Construction on the development started in 2015, and a lot of progress was made. Finally construction stopped in early 2019, as the developer seemed to be having some financial issues, and cited restructuring of capital as the reason for work stopping.
Within a few months liens were paid off, and construction resumed. However, a few months later it once again stopped, in late 2019. Since then, nothing has happened, and the project has been stuck in limbo. This clearly seems to be part of a bigger issue with Chinese companies pulling back on capital investing in US real estate, as part of the ongoing trade dispute.
It has now been nearly three years since construction stopped, so what's the latest? Well, an "unaudited interim results" report from Oceanwide Holdings claims that construction on the project will resume in 2023, as there are active negotiations with investors.
At this point the absolute earliest the development could open is 2025. However, $2.3 billion needs to be raised to complete construction of the development — that's more than twice as much as the entire development was initially estimated to cost.
Of course there's no guarantee that this will stick, and in many ways it sounds like not much progress has been made. You'd think there would be significant value in completing this project, but then again, this might just be one of those projects that ends up in perpetual limbo, given the financial complexity.
According to the developer, the physical structures and curtain walls for all three towers are completed. Inside the buildings, 85% of electrical and mechanical work has been completed, and in two of the towers 60% of drywall installation has been completed.
While I get that costs have gone way up, it's a bit surprising that completing the project would cost $2.3 billion at this point.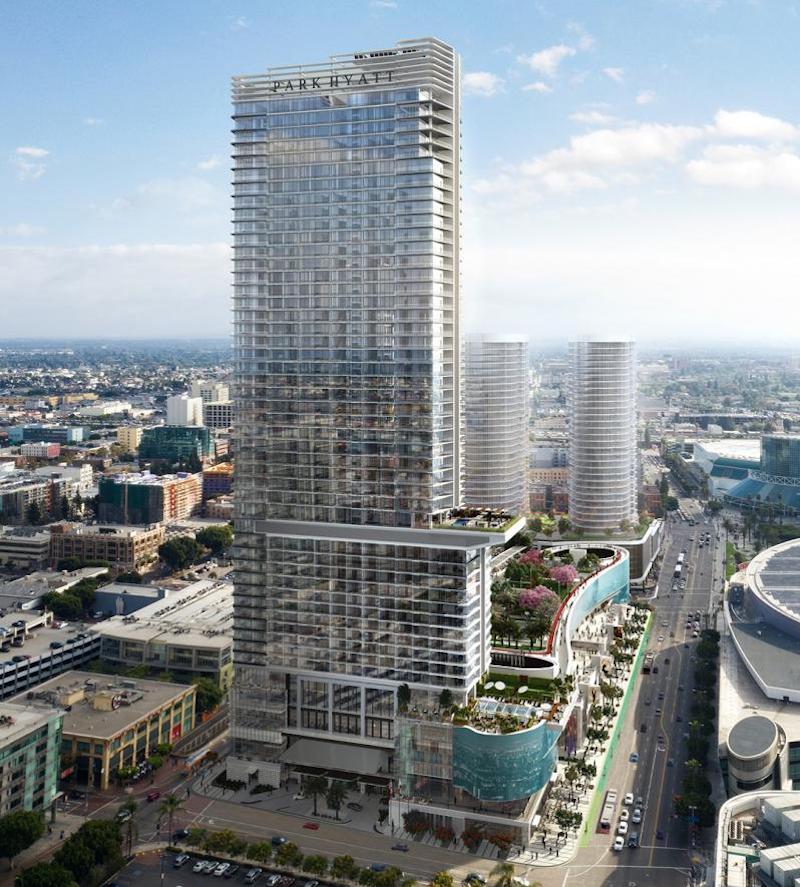 Bottom line
Unfortunately the Park Hyatt Los Angeles is nowhere close to opening. The project has been fully stalled for three years now, and while the developers hope that construction will resume in 2023, this assumes that new investors will be found. $2.3 billion needs to be raised, and best case scenario the hotel will open in 2025.
At this point it's anyone's guess if this project is ever completed, and if so, whether Park Hyatt will still be involved. If the entire project is just sold off to a new company, it's entirely possible as well that we also see a rebranding.
Do you think the Park Hyatt Los Angeles will ever open?