Luxair, the national airline of Luxembourg, has just placed an order for a new type of aircraft for the airline.
Luxair adding Embraer E195-E2 to fleet
Luxair has placed a firm order for four Embraer E195-E2 aircraft, with the first plane expected to be delivered in Q4 2025, roughly two years from now. In addition to the four firm orders, the airline has two options and three purchase rights for the aircraft.
For those not familiar with the Embraer E195-E2, this is the latest generation jet of the Brazilian aircraft manufacturer's lineup. The E195-E2 is the largest, longest range, and most fuel efficient Embraer E-jet. The plane can seat 120-146 people (depending on the configuration), and can fly up to 2,600 nautical miles. The plane is great from a passenger experience standpoint, given the 2-2 layout, meaning there are no middle seats onboard.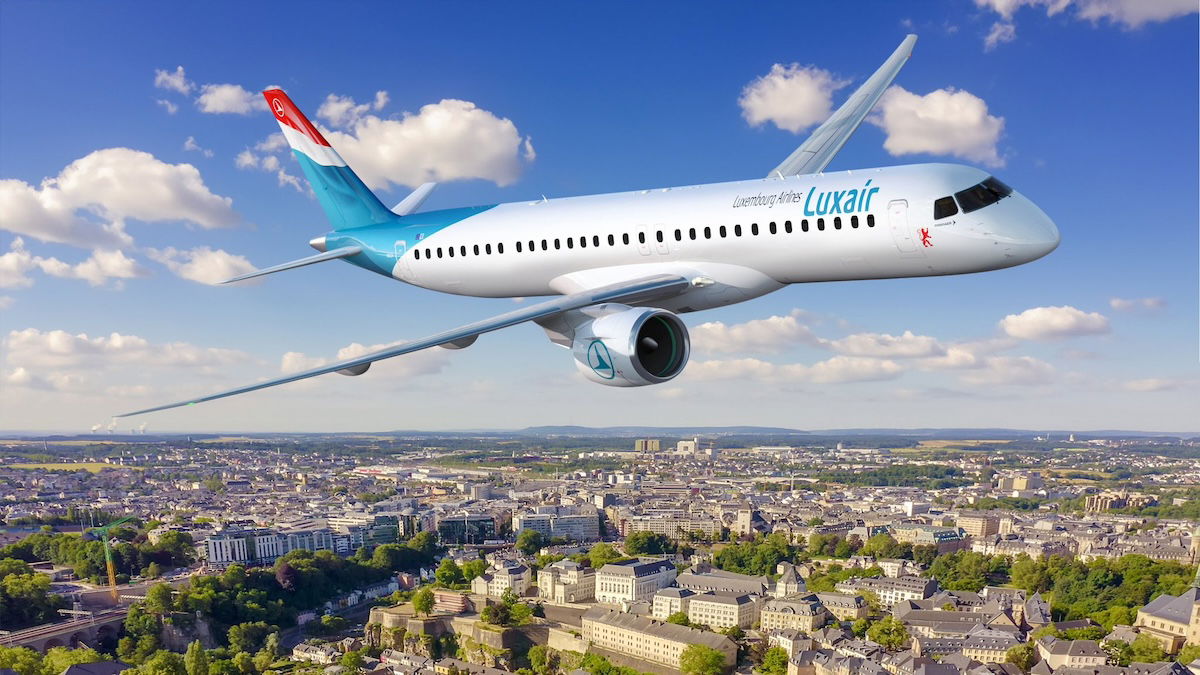 Here's how Gilles Feith, Luxair's CEO, describes this order:
"We continue to develop our airline and secure its long term future. These cutting edge aircraft are additional proof of our commitment to sustainability and passenger comfort. The E195-E2 has both the lowest noise and fuel burn in the regional aircraft market and will provide needed flexibility in our network. Our passengers will benefit from the spacious and quiet cabin and big overhead hand-luggage bins. The E195-E2 is a great fit for Luxair and our passengers."
Luxair's fleet currently consists of just over 20 aircraft, including 10 Boeing 737s (four 737-700s, four 737-800s, and two 737 MAX 8s), plus 11 De Havilland Dash 8-400s. In addition to its current fleet, the airline also has eight additional 737 MAXs on order (four 737 MAX 7s and four 737 MAX 8s).
In the future, we can expect that Luxair's jet fleet will consist of 10 Boeing 737 MAXs, and at least four Embraer E195-E2s. The big question is what the long term plan is for the carrier's turboprop fleet — will the airline keep those around or retire them, as there aren't many modern turboprops to replace them with?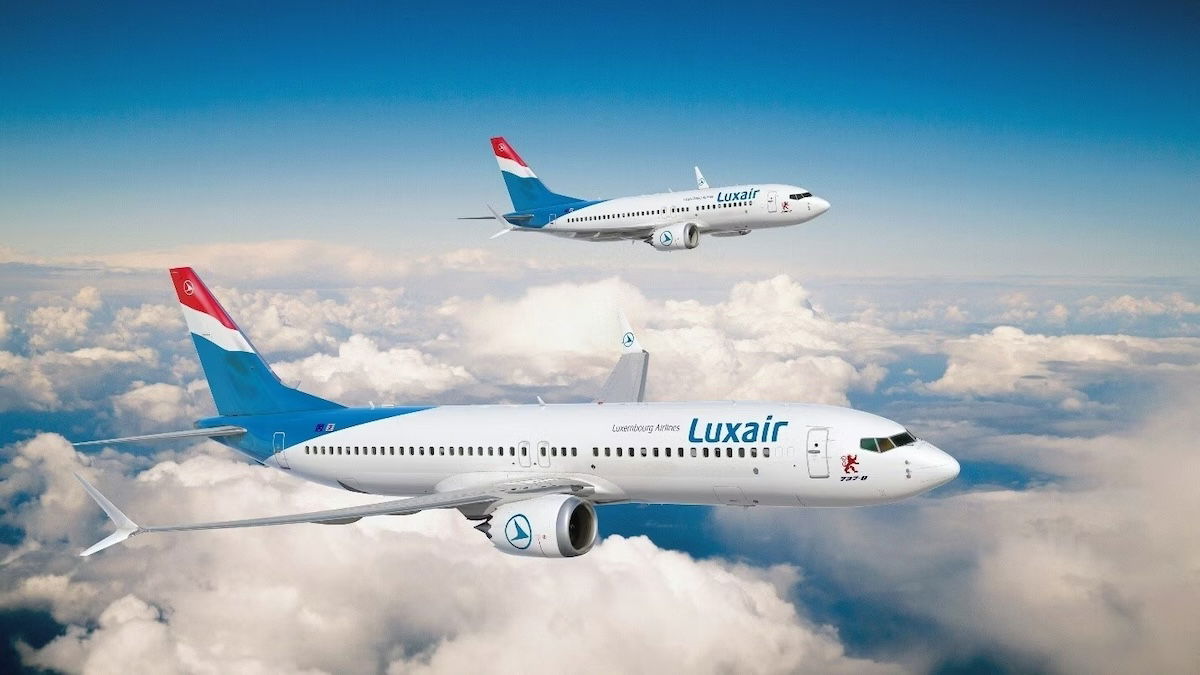 Luxair is a fascinating little airline
It might sound random, but Luxair is an airline that has long interested me. That's probably at least partly because Luxembourg is one of the relatively few countries in Europe that I haven't yet visited, so I'm hoping to make it there eventually.
Luxair is majority owned by the government of Luxembourg. Lufthansa used to be a minority shareholder in the airline, but sold its stake in 2015. So despite Lufthansa no longer having an ownership stake in the airline, Luxair still uses Miles & More as its frequent flyer program.
Unfortunately Luxair doesn't belong to Star Alliance, so opportunities to earn and redeem miles on the airline are limited. The airline serves dozens of destinations across Europe, as well as select destinations in North Africa and the Middle East seasonally.
On a random note, Luxair advertises how some of its aircraft have proper business class seats, rather than the standard economy seats with blocked middles that you find on most European airlines. I haven't actually been able to figure out which planes and routes have these seats, though. Anyone know?

Bottom line
Luxair has placed a firm order for four Embraer E195-E2 aircraft, which are the most efficient regional aircraft in service. Between this and the airline acquiring a total of 10 Boeing 737 MAXs, the carrier is very nicely modernizing its fleet.
What do you make of Luxair's Embraer E195-E2 order?