While not useful to most of us, here's a fascinating route that an airline wants to operate, and that fellow avgeeks will no doubt appreciate.
Icelandair's planned Orlando to Havana route
Icelandair has filed with the United States Department of Transportation (DOT) requesting the right to operate a total of 13 roundtrip flights between Orlando, Florida, and Havana, Cuba. Specifically, the airline wants to operate once weekly service on Tuesdays for 13 successive weeks, between October 5 and December 28, 2021.
These would be operated as charter flights on behalf of Anmart Superior Travel (Anmart Air). It would appear that these would be charter flights that would have passengers onboard, rather than cargo flights.
While the concept of charter flights between the United States and Cuba is nothing new, suffice to say that Icelandair would be one of the more exotic airlines to operate this service.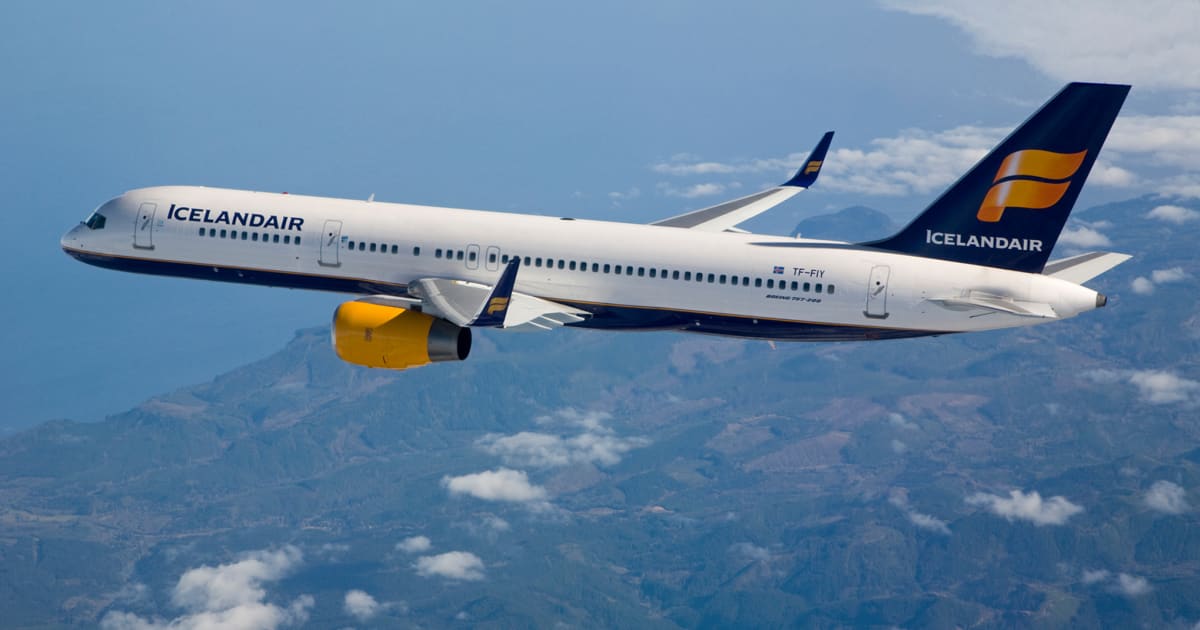 What's the logic for this route?
Why on earth would Icelandair operate a charter flight between Orlando and Havana? Well, doing some research, it's easy enough to piece together what's going on. For the winter season Icelandair plans on operating two weekly flights between Keflavik and Orlando using Boeing 757-200s.
The schedule for these flights is interesting.
FI689 Keflavik to Orlando departing 5:15PM arriving 9:00PM [Mon, Fri]
FI688 Orlando to Keflavik departing 6:45PM arriving 6:00AM (+1 day) [Wed, Sat]
As you can see, the aircraft utilization here is highly inefficient, as the plane sits on the ground for ~46 hours on the first rotation of the week, and for ~22 hours on the second rotation of the week.
What's the logic for this inefficient aircraft utilization? Rather than being focused on aircraft utilization, Icelandair is all about focusing on efficient connections in Iceland. Keflavik is a heavily banked hub in order to facilitate connections between the United States and Europe.
Since Orlando is one of Icelandair's further US destinations, the airline can't turn the plane in Orlando the same day and still have it connect to the main bank of flights. As a result, Icelandair's planes generally sit on the ground for 20-22 hours at Icelandair's further US gateways (Orlando, Portland, Seattle, etc.).
Now, I'm not sure why the plane sits on the ground for nearly two days on that first flight of the week, rather than for just one. Perhaps it's specifically to facilitate this charter, or perhaps it has to do with demand on certain days of the week.
With the way this is structured, presumably the crew would work from Keflavik to Orlando, have a one day layover, work from Orlando to Havana to Orlando, have a one day layover, and then work from Orlando to Keflavik.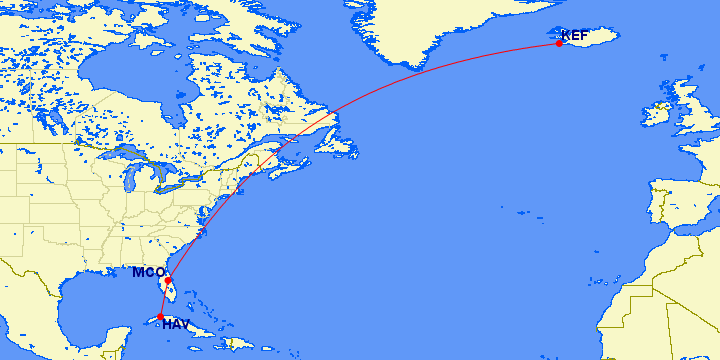 Bottom line
Icelandair has requested permission with the DOT to operate 13 roundtrip flights between Orlando and Havana this winter. This would be a charter service operated on behalf of charter operator. Since Icelandair's plane has to sit on the ground anyway (due to how the airline schedules flights), I guess the carrier figures it might as well generate some extra revenue.
We'll see if this gets approved. I have to imagine the charter passengers would be mighty confused when they see an Icelandair plane at the gate for their flight between Florida and Cuba.
Anyone else find the concept of this as cool as I do? Okay, admittedly it's not quite as cool as Icelandair's Antarctica charter flight, though…
(Tip of the hat to @IshrionA)