I mean, I don't exactly have high expectations of Hilton Honors' elite upgrade policy, but this is bad even by Hilton standards. Or maybe the hotel is just doing guests a favor by helping them manage expectations?
Hilton in Hawaii says "upgrades are not available"
A reader who is a Hilton Honors elite member has a stay booked at the Hilton Hawaiian Village Waikiki Beach Resort. When he received the email confirmation for the stay from Hilton, he noticed a surprising message listed in the email.
The email stated that "due to the popularity of Hawaii, upgrades are not available," and the message goes on to state that "we strongly suggest booking the room type you desire."

Well that's… interesting. Of course the email contains a link to Hilton's eStandby upgrade feature, whereby you can pay cash for a space available upgrade.
Hilton Honors Gold and Hilton Honors Diamond members are eligible for complimentary room upgrades subject to availability. However, Hilton doesn't actually make specific promises about what kind of a room you'll get upgraded to.
Hilton properties just have to provide some sort of upgrade subject to availability, but the type of room or suite you get upgraded to is at the discretion of the hotel.
That's in stark contrast to the published policies of other major hotel groups, including IHG One Rewards, Marriott Bonvoy, and World of Hyatt, which promise suite upgrades subject to availability. Now, in fairness, there's often a difference between the published policy and how hotels choose to interpret the policy.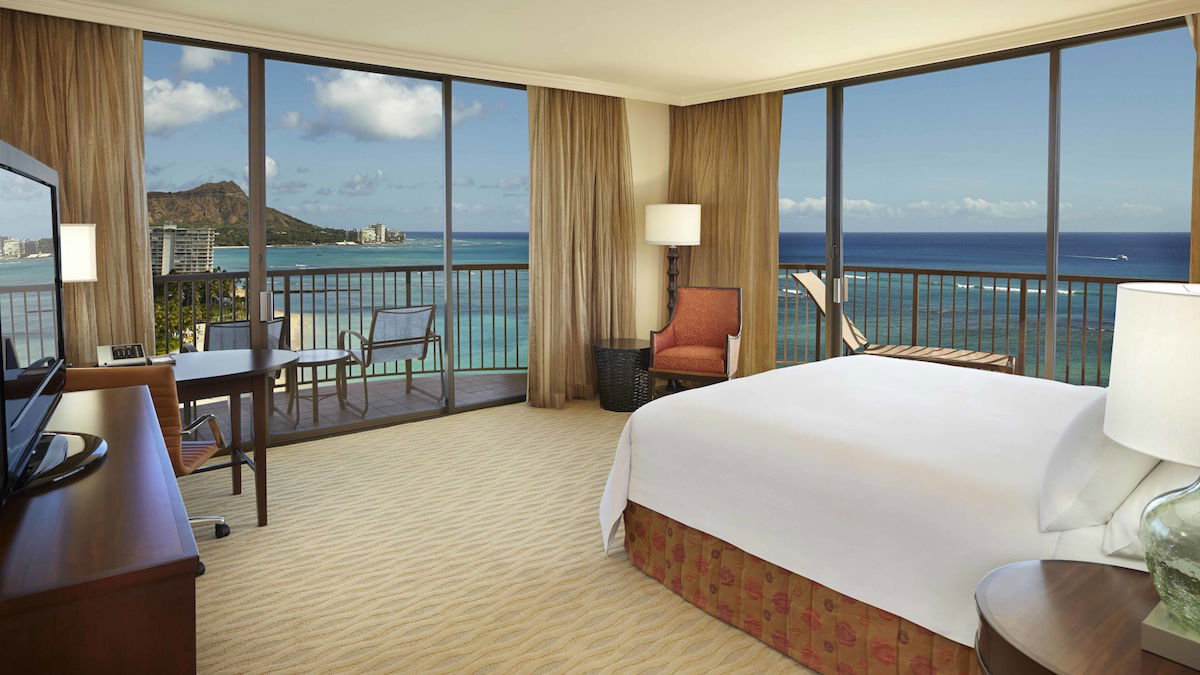 What makes this Hilton's policy particularly absurd
There would be nothing wrong with the hotel having a message along the following lines:
"Due to the popularity of Hawaii, we consistently run very high occupancy. While we will do our best to upgrade your room, we can't guarantee this, and recommend you book the room you would like."
That does a good job managing expectations while still following Hilton's published policies. But instead the hotel is just telling elite members there are no upgrades, period.
The bizarre part about this property's hard "no upgrade" stance is that this hotel has more room categories than just about any property I've ever seen. For the date of the reader's stay (which is within the next couple of weeks), I see 27 higher room categories available.
The rate difference between the categories is often $1-20 per night, which has to be one of the smallest rate differences I've ever seen between room types. You'd think this hotel would be great with upgrades, and could upgrade a loyal guest to a room that's $5 more expensive, just to make someone feel appreciated. But instead the hotel is basically saying "nah, you're gonna get nothing."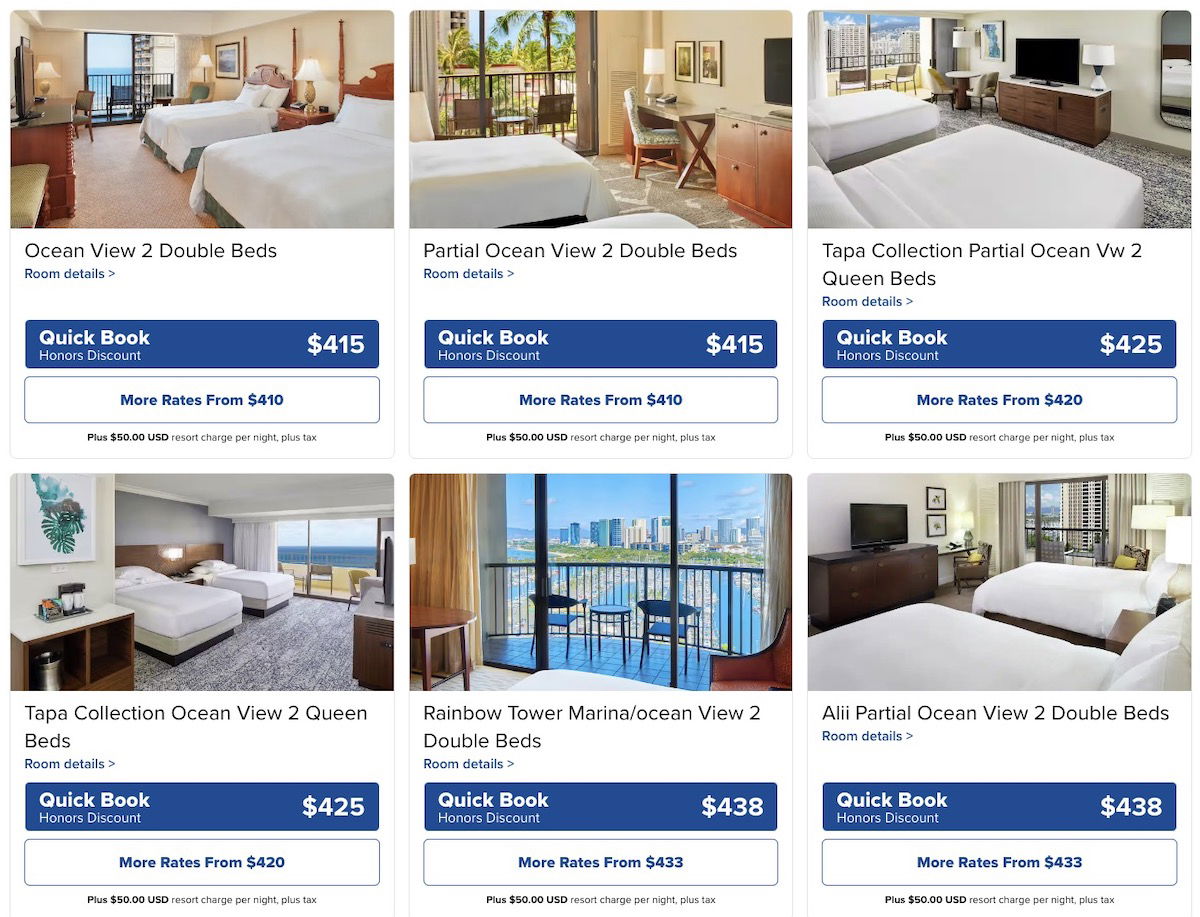 Bottom line
The Hilton Hawaiian Village has a note in email confirmations informing elite members that there are no elite upgrades due to the popularity of Hawaii. While there's nothing wrong with managing guests' expectations, suffice it to say that this violates Hilton's upgrade policy. Furthermore, given the number of room categories at this property, it's ridiculous to suggest that elite members simply won't get upgraded.
What do you make of this Hilton's games?