Aviation is incredibly safe, and for every disaster there are many catastrophes that are narrowly avoided. It would appear that an Emirates Boeing 777 departing Dubai about a week ago nearly had a major incident after takeoff. Let me share what I've been able to piece together so far.
What happened to this Emirates plane on takeoff?
The flight in question is Emirates EK231 from Dubai (DXB) to Washington Dulles (IAD), which was scheduled to depart at 2:25AM on Monday, December 20, 2021. The flight was operated by one of Emirates' newest Boeing 777-300ERs, with the registration code A6-EQI.
Here's what I've been able to piece together, and I'm trying to explain this as simply as possible, so the average person can understand it (and if I get anything wrong pilots are more than welcome to correct me, but please do so in language everyone can understand):
The crew operating the previous flight with the aircraft had set the altitude to zero in the flight director system (which controls the autopilot); the crew on this flight was supposed to (but didn't) set the altitude to 4,000 feet, which is a standard altitude to first climb to after departure
During the departure, the pilot flying the aircraft decided to "follow" what the flight director was showing, which was an altitude of zero feet
While the plane would typically rotate at a much lower speed, the plane was still on the ground at 216 knots, and even overran the standard runway area, and only took off in the runway safety area
The plane was already flying over houses at an altitude of 75 feet, going a minimum of 234 knots
The plane barely gained altitude, and was at an altitude of just 175 feet when it was flying at a speed of 262 knots
As a point of comparison, ordinarily the plane would be at well under 200 knots at that altitude, and would be climbing much faster
While it would be standard to return to the airport to assess damage when something like this happens (given the potential for overspeed with the flaps, plus the potential damage if the aircraft did unknowingly hit something), the pilots made the decision to continue to Washington
It's my understanding that the US Federal Aviation Administration (FAA) is now investigating this incident, and that at least the two pilots at the controls have been suspended, or possibly even fired
The thing that stands out here the most is the complete lack of control that the crew had over the plane. The crew was managing the computers rather than flying the aircraft. What would posses a crew to overrun the standard portion of a runway while going over 200 knots, when there was nothing wrong with the plane? And on top of that there were four pilots, so how did none of them catch on to this error?
For those curious, below is some data from Flightradar24 for the flight in question vs. a more "standard" flight on the same route. Note that while the data on Flightradar24 isn't always accurate, it's my understanding that these numbers match what's believed to have happened, and what's being investigated. You'll want to look at the right two columns, with the left column being the altitude, and the right column being the speed.
Here's the data for the flight in question: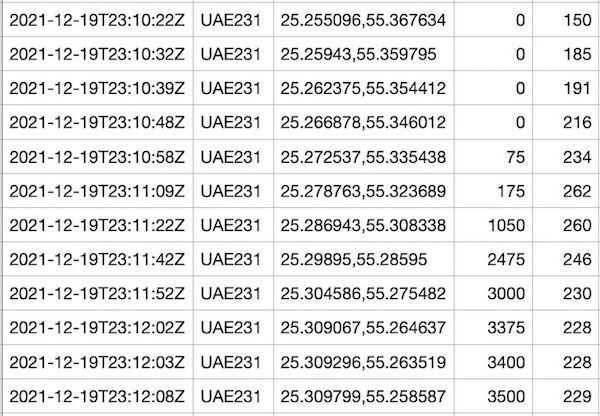 Then here's the data for the same flight several days earlier: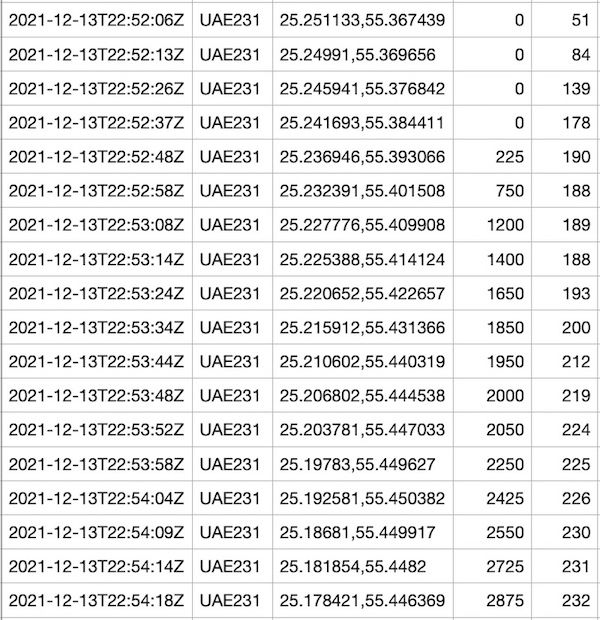 As you can tell, that data is vastly different. This sounds concerning — a Boeing 777 (presumably) full of passengers and fuel was barely climbing after takeoff, but rather just kept gaining speed, to the point that it was lower than many high rises in Dubai.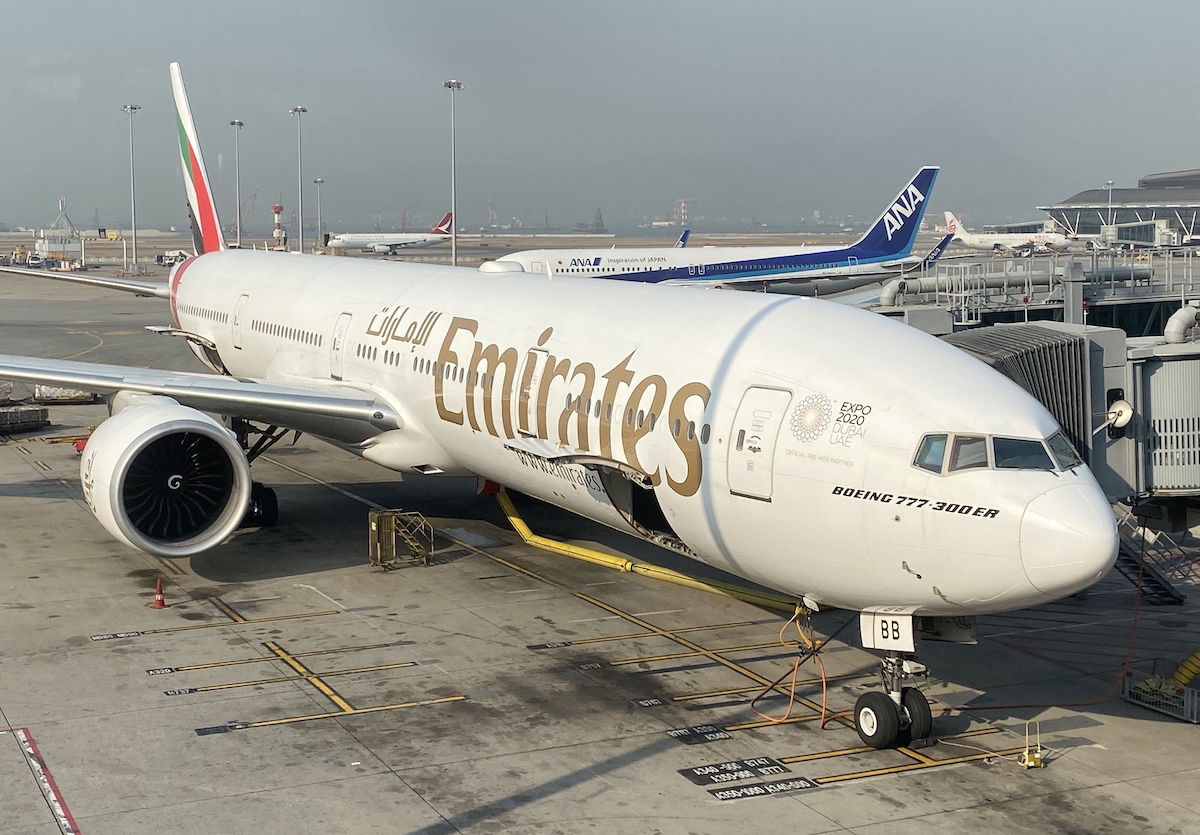 Emirates has sent a memo to pilots
While Emirates hasn't yet officially commented on this incident, the airline did send out the following alert to pilots on Monday, essentially referencing the incident:
CREWS ARE REMINDED THAT THERE ARE NO FCOM NORMAL PROCEDURE REQUIREMENTS TO CHANGE THE MCP AFTER LANDING OR SHUTDOWN. THERE HAVE BEEN TIMES WHEN THE MCP "ALTITUDE WINDOW" HAS BEEN SET TO THE AIRPORT ELEVATION WHICH MAY CAUSE ISSUES ON THE SUBSEQUENT DEPARTURE. CREWS SHALL NOT SET AIRPORT ELEVATION ON THE MCP AFTER LANDING OR SHUT DOWN.
In other words, Emirates is telling pilots not to set the altitude to zero on approach, for fear of the next crew not changing that.
I wonder what it was like on the plane
I'd be curious to hear from a passenger onboard, because I wonder if passengers had any clue what was going on:
On the one hand, perhaps passengers didn't really know what was going on, since it was dark outside, and most people aren't really avgeeks and paying attention to every aircraft movement
On the other hand, perhaps passengers totally knew what was going on, given that the plane was going at a very high speed while still on the runway, and then barely climbed after takeoff
While I feel safe flying with Emirates, in general I'm not surprised to see things like this happen once in a while:
Emirates pilots deal with a lot of fatigue, given that they often operate ultra long haul flights departing in the middle of the night; no matter how hard you try, this has to take a toll on you
In general Emirates hires 777 pilots with less experience than you'd find at some other airlines; that's largely because it's Emirates' smallest plane, and Emirates isn't going to consistently have a couple of people with 10,000+ flights hours at the controls (as you'd find on American and United, for example)
Then there's coronavirus, which in general has caused a lot of pilots to become a bit rusty, since many have only recently been brought to work after being furloughed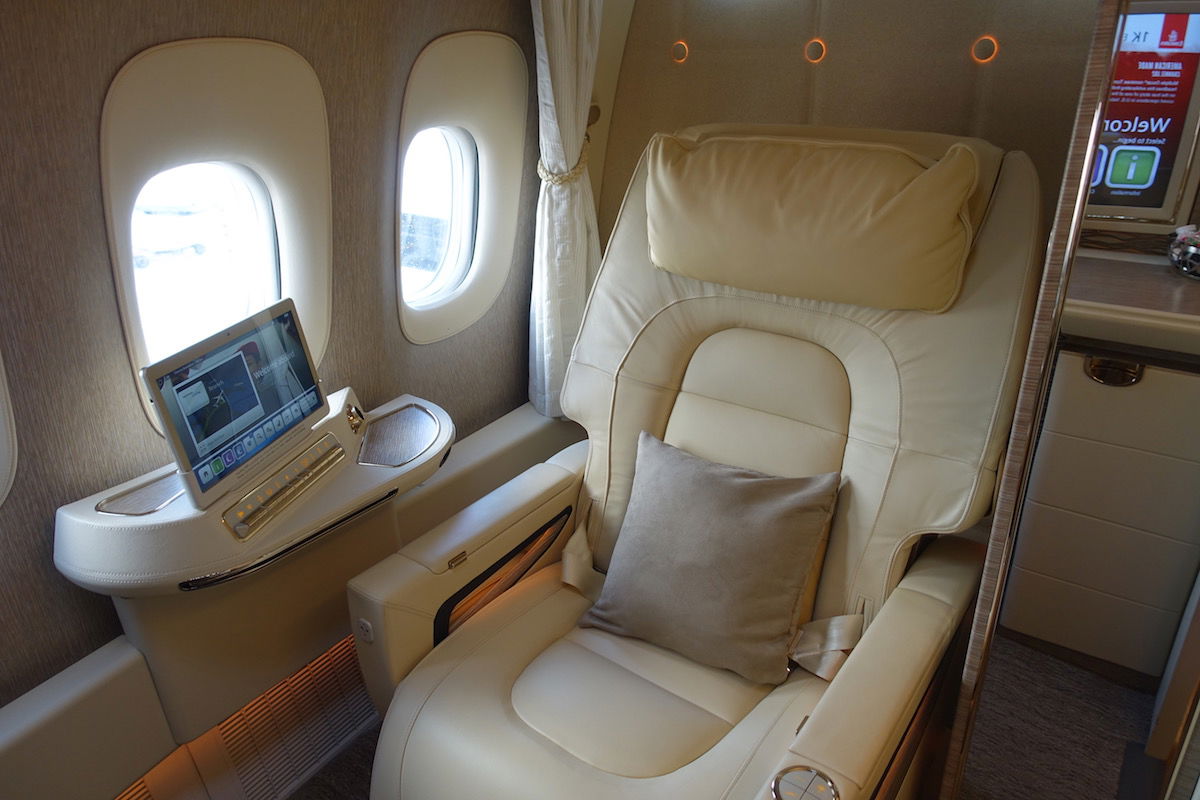 Bottom line
While I'm sure more information will emerge soon, it's my understanding that an Emirates Boeing 777 had a pretty frightening departure out of Dubai about a week ago. Specifically, the altitude for after takeoff was set to ground level rather than 4,000 feet, and as a result the plane didn't climb very high, but rather just sped up.
As a result, the plane overran the standard portion of the runway, and then flew at a very low altitude while going very fast. I imagine this must have been frightening for everyone onboard, and those on the ground who were awake (or who were woken up by the noise of such a low aircraft).
Since the FAA is allegedly investigating the incident, hopefully we end up learning more. If anyone has more details on the incident, please chime in!
(Tip of the hat to God Save The Points)