Airlines are increasingly focused on sustainability, and Delta Air Lines has just announced a series of initiatives on that front that impact the inflight experience.
Delta refreshes onboard experience
Delta is refreshing its onboard products with two main focuses — more sustainable amenities, and more products from minority and women-run businesses. In the coming weeks, Delta will be introducing new artisan-made amenity kits, recycled bedding, reusable and biodegradable service ware, and premium canned wines.
These changes are expected to reduce onboard single-use plastic consumption by approximately 4.9 million pounds per year, which is roughly the weight of 15 Airbus A350 aircraft.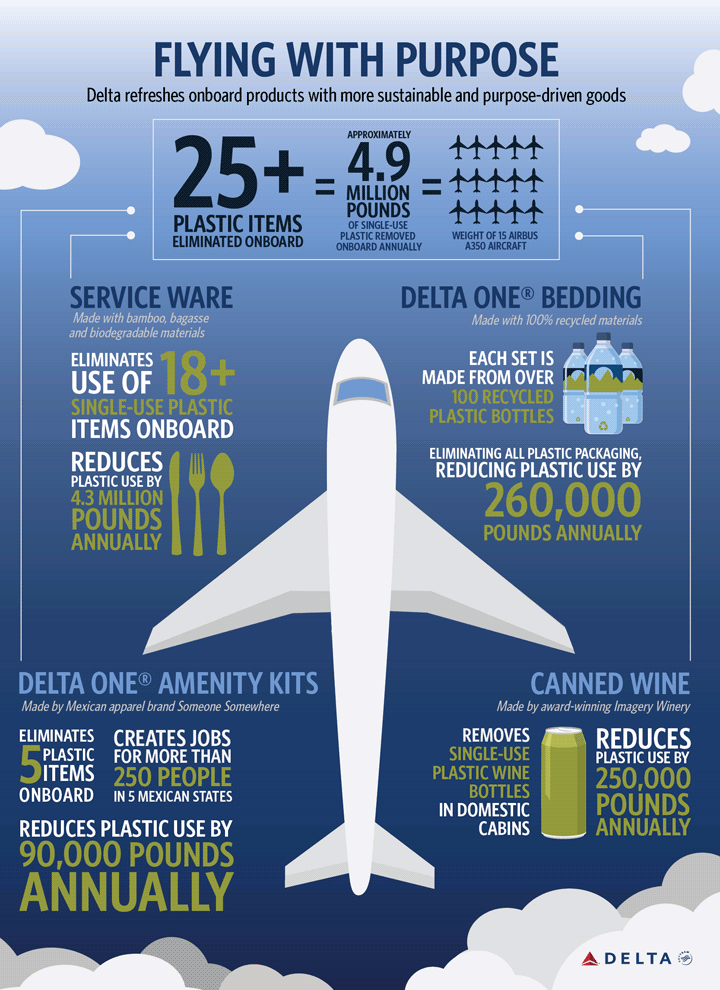 Let's go over the details of these changes.
Delta's new amenity kits
Delta One passengers will soon get new amenity kits from Mexican apparel brand Someone Somewhere, featuring skincare products from Grown Alchemist. The new amenity kits eliminate five single-use plastic items, such as zippers and packaging, reducing plastic use by up to 90,000 pounds annually. The kits also utilize regenerated cotton.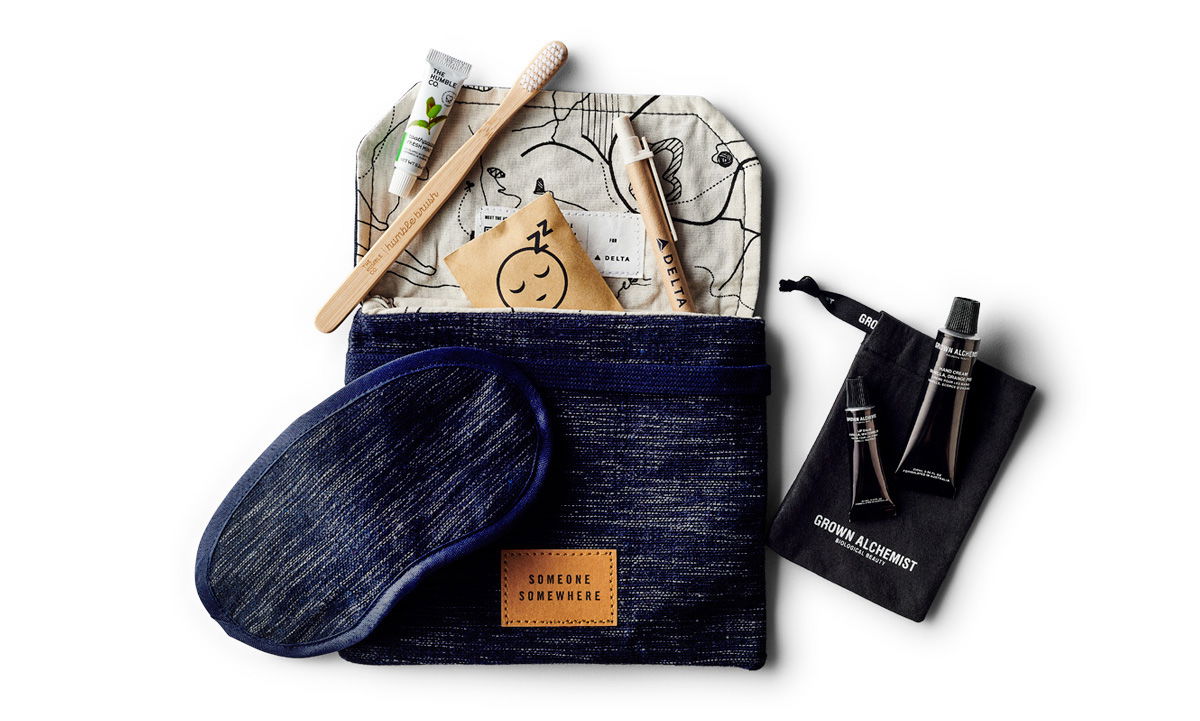 Delta's new bedding
Delta One passengers have already started seeing new bedding made from recycled materials. Each bedding set is made of over 100 recycled plastic bottles, using 25 million bottles annually. Delta is also among the first airlines to use 100% recycled polyester bedding. When you add it all up, Delta is reducing plastic use by up to 260,000 pounds per year.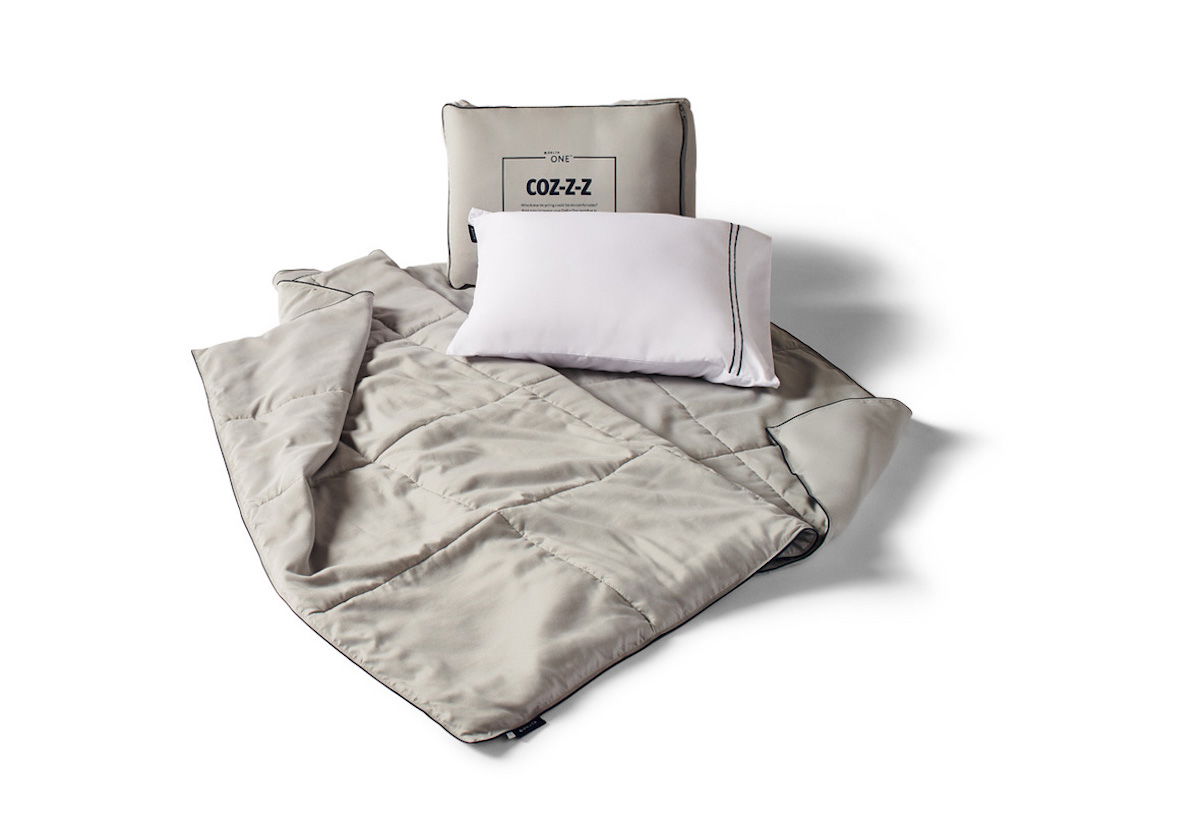 Delta's new service ware & cutlery
Delta is overhauling its service ware by replacing plastic products with those made from natural and recycled materials. This move is expected to reduce Delta's use of plastic by up to 4.3 million pounds.
Delta is now offering bamboo cutlery for packaged meals in domestic first class and on select international flights. Starting later this year, all international economy customers will also see new dishware made from biodegradable materials, bamboo cutlery, and a new premium paper placemat.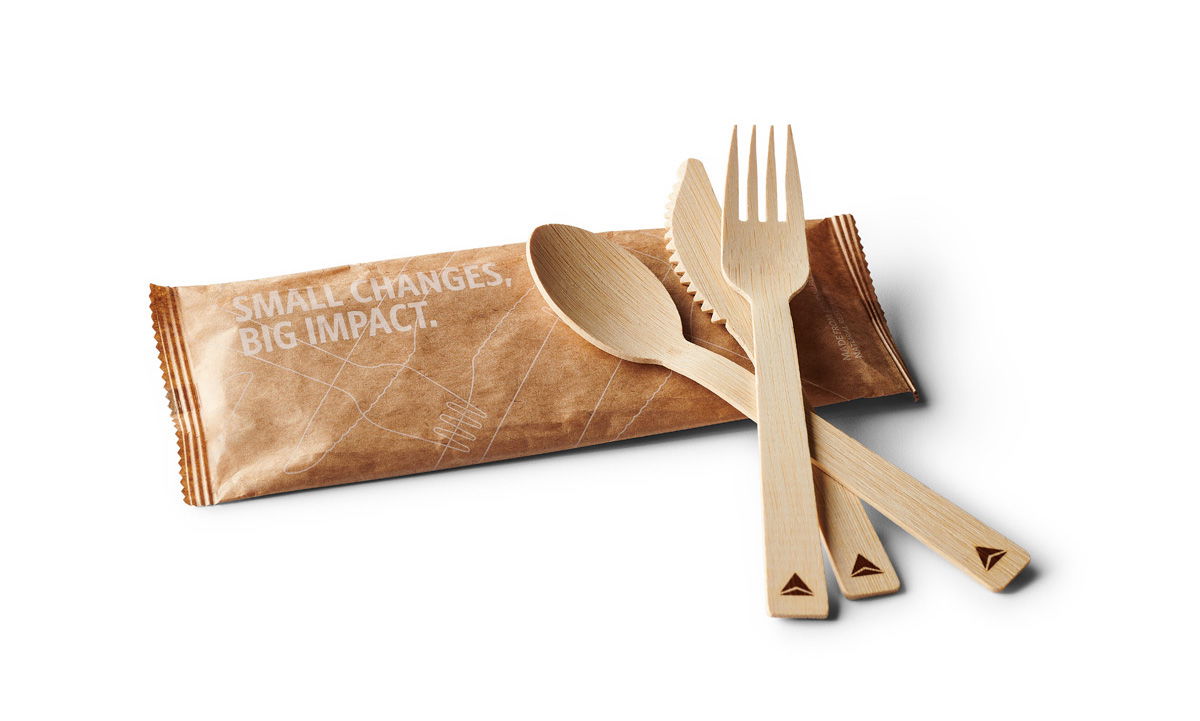 Delta's new canned wine
Delta will start serving two new aluminum-canned wines from Imagery Wine Estate, a Sonoma based winery. Delta will serve a Cabernet Sauvignon and Chardonnay. This will start being served on select transcontinental flights shortly, and should be served on other domestic flights as of later this year. This is expected to reduce annual plastic use by up to 250,000 pounds.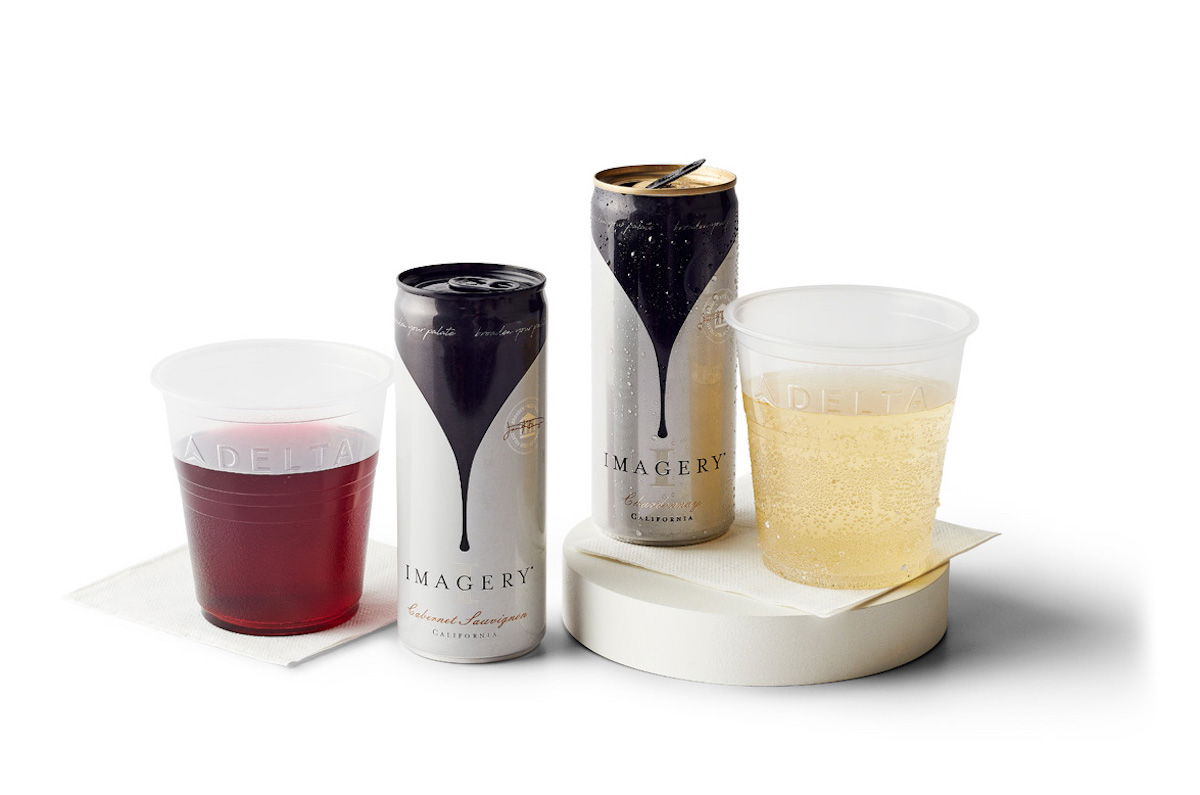 Bottom line
Delta is rolling out more sustainable inflight amenities, in an effort to remove nearly five million pounds of single-use plastics annually. This includes the introduction of new amenity kits, bedding, cutlery, and canned wine.
While a focus on sustainability and supporting smaller businesses is good, it's definitely a different direction than we've historically seen airlines take. In the past airlines have largely partnered with large high-end brands for amenity kits and bedding. I'm curious to experience these service items myself.
What do you make of Delta's inflight service updates?