Airline executives spend a lot of time talking about technology and personalization, though generally I find that it's little more than talk. Delta has now introduced a feature at Detroit Metropolitan Airport (DTW), and the airline claims this makes it "the airport of the future."
Delta's customized parallel reality board
Delta has introduced parallel reality technology at Detroit Airport, in the form of a large digital screen that allows up to 100 people to each see information that's customized to them.
Customers who opt in to using digital identity at check-in can access the parallel reality exhibit via facial recognition, by going up to the exhibit and looking at a camera. Meanwhile other passengers can access this by scanning their boarding pass.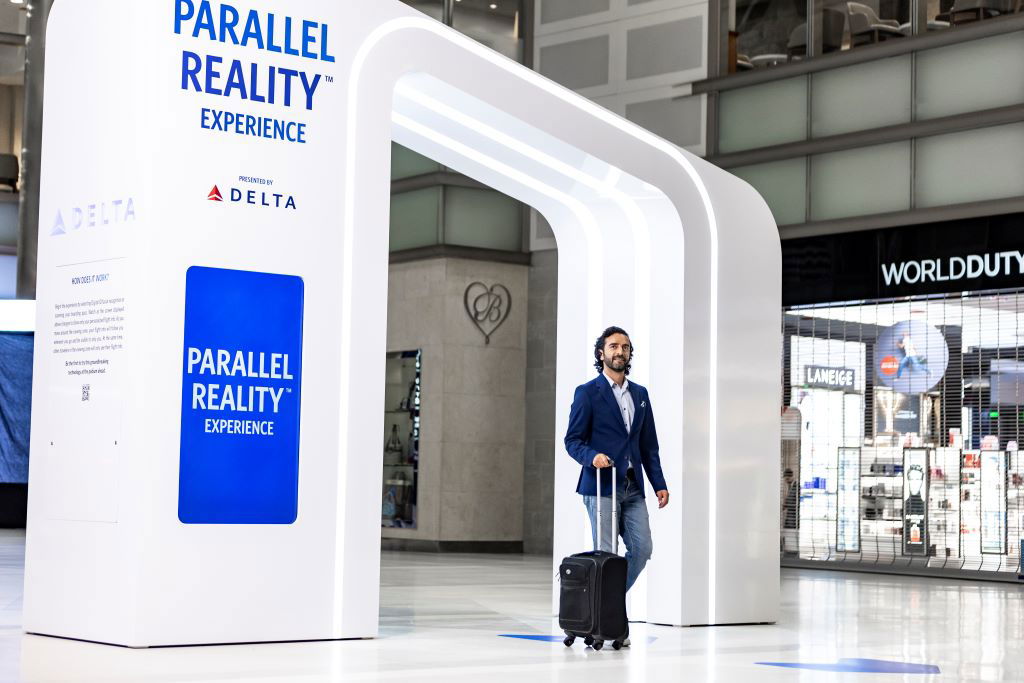 The screen then displays customized information to each person, as it shows different things depending on the angle at which you look at it. The screen displays a person's name, SkyMiles elite status, departure gate, flight number, and flight time.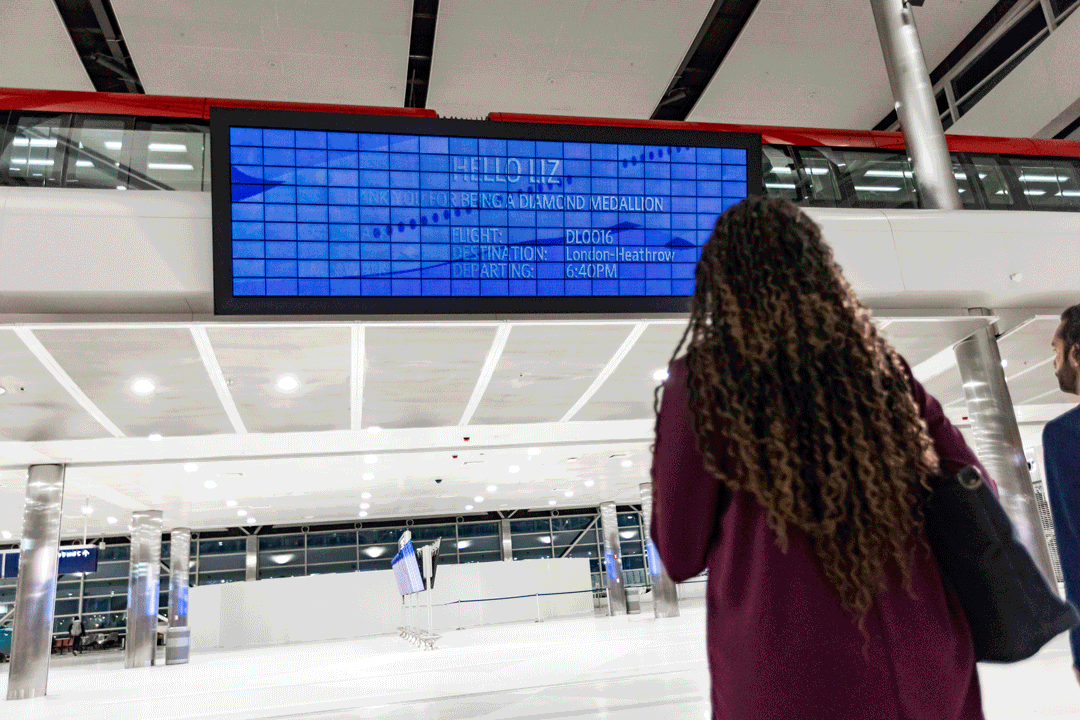 This technology first debuted at CES 2020, and Delta partnered with Southern California-based tech startup Misapplied Sciences to introduce this.
Here's how Ranjan Goswami, Delta's SVP of Customer Experience, describes this technology:
"If this new technology can make finding your gate and departure information quicker and easier, we're not just showing customers a magic trick — we're solving a real problem. Customers already rely on personalized navigation via their mobile devices, but this is enabling a public screen to act as a personal one – removing the clutter of information not relevant to you to empower a better journey."

"Most of us can't imagine our lives without the constant peace of mind our cell phones provide. But I think customers are eventually going to want to be able to navigate their journeys without being buried in their screens. In the future, I'd love to create an airport experience as convenient and informative as the phone in your hand."
This is really cool, but…
This technology is totally awesome and innovative. Forget the actual application here, but the fact that a screen can use facial recognition to display 100 different messages at the same time purely based on the angle at which someone is looking at the screen is incredible.
That being said, I question the extent to which this is actually useful, rather than just a shiny toy:
People will no doubt check this out for the novelty, because it's pretty cool; in that sense, this is great PR for Delta, as it shows that the airline is a leader when it comes to tech and innovation
The kind of person who would use this technology would also be the kind of person who has the Delta app, which displays all of this information, and more; that can be accessed from anywhere, and doesn't require going to one specific spot
Admittedly this could just be the first instance of this technology being used, and in the future there could be other applications; however, I'm struggling to think of positive uses of this for consumers, rather than just targeted advertising
It's interesting that a Delta executive claims that this makes "the customer feel seen and valued," because at least in my case, it's people who make me feel valued, and not some (admittedly cool) tech that has no human element; this would be like saying that Instagram makes me feel valued by suggesting profiles with airplanes and cute dogs
I know it's just the avgeek in me, but I wouldn't want to see these fully replace departure boards; looking at departure boards and seeing all the destinations from a major global hub is one of my favorite things about being at an airport
I'm not meaning to rag on the idea. It's just that airlines only have so much money to invest in things, and I assume this wasn't cheap. I feel like there are other areas where the money could be better spent. I'm curious if any OMAAT readers can think of other applications of this that might be more useful.
Bottom line
Delta has a new parallel reality experience at Detroit Airport, which is awesome technology that's worth checking out for the novelty. Using facial recognition, customized flight information can be displayed for up to 100 people at once, depending on the angle at which one looks at the screen. While cool, I question if this serves a purpose beyond the cool factor.
What do you make of Delta's parallel reality experience?