Following in the footsteps of American Airlines and United Airlines, Delta Air Lines is the latest US airline to invest in the electric air taxi dream.
Delta partners with Joby Aviation on electric air taxis
Delta has announced a partnership with Joby Aviation, to "deliver transformational, sustainable home-to-airport transportation service" to Delta customers, initially in New York and Los Angeles. As part of this, Delta will be making an upfront equity investment of $60 million, with a total investment of up to $200 million as further milestones are achieved.
Joby Aviation is working on creating all-electric, vertical takeoff and landing (eVTOL) aircraft, to enable city-to-airport service by air. Delta claims this partnership will allow the airline to deliver a premium, differentiated service for Delta customers alongside Joby Aviation's standard airport service.
Delta is calling this a first-of-its-kind arrangement, as the companies will integrate Joby Aviation's operated services into Delta's customer-facing channels, providing customers who travel with Delta the opportunity to reserve a seat for seamless journeys to & from the airport when booking Delta travel.
While it's not mentioned in Delta's press release, Joby Aviation hopes to operate its first commercial service by 2024, potentially making it one of the first eVTOL operates to launch. The company is the first eVTOL company to be granted a G-1 (Stage 4) Certification Basis by the FAA, and also recently received Part 135 Air Carrier Certification.
The partnership between Delta and Joby Aviation is mutually exclusive across the United States and United Kingdom for five years following commercial launch.
Here's how Delta CEO, Ed Bastian, described this development:
"Delta always looks forward and embraces opportunities to lead the future, and we've found in Joby a partner that shares our pioneering spirit and commitment to delivering innovative, seamless experiences that are better for our customers, their journeys, and our world. This is a groundbreaking opportunity for Delta to deliver a time-saving, uniquely premium home-to-airport solution for customers in key markets we've been investing and innovating in for many years."
Why I struggle with electric air taxis
Delta is the last of the "big three" US airlines to get into the electric air taxi game. To Delta's credit:
The airline is at least partnering with a company that could very well be first to offer commercial service, if this whole concept does become a reality
Unlike American and United, Delta isn't actually ordering any of these planes, but rather is making it clear that flights will be operated by Joby Aviation, and will be integrated into Delta booking channels
I promise I'm not trying to be a crusty downer, but I just can't bring myself to get excited about this, at least in terms of thinking that this will somehow transform the process of getting to & from the airport. This announcement is about as exciting to me as when Etihad announced it would start selling NFTs (hint: I'm not excited).
If you look at the concept and technology of electric air taxis in a vacuum, sure, they're totally cool. It's awesome to have electric planes that can take off and land vertically, as they're essentially like modern day helicopters. These planes have performed test flights, so we know they can fly.
However, I fail to see how this is useful in improving the overall transportation ecosystem. Airlines claim to be committed to achieving net zero emissions in the coming decades, yet the solutions they're investing in are only useful for the most well-to-do travelers.
The way I view it, these electric air taxis could potentially replace helicopters, and that's a good thing, since these are more environmentally friendly. NYC-area airports probably have the most helicopter service, yet what percent of travelers arrive at airports by helicopter? 0.1%? Or is that too high?
I don't see how eVTOL service could be expanded significantly beyond the current footprint of helicopters, given how congested the skies are, especially around major airports. That doesn't even factor in other concerns, like the general pilot shortage, actually getting full certification from the FAA, etc.
If airlines are going to get into the business of getting people to and from the airport, I'd love to see solutions that are actually useful to a large percentage of travelers. But that gets at a whole different issue of the horrible public transportation infrastructure at so many major US airports.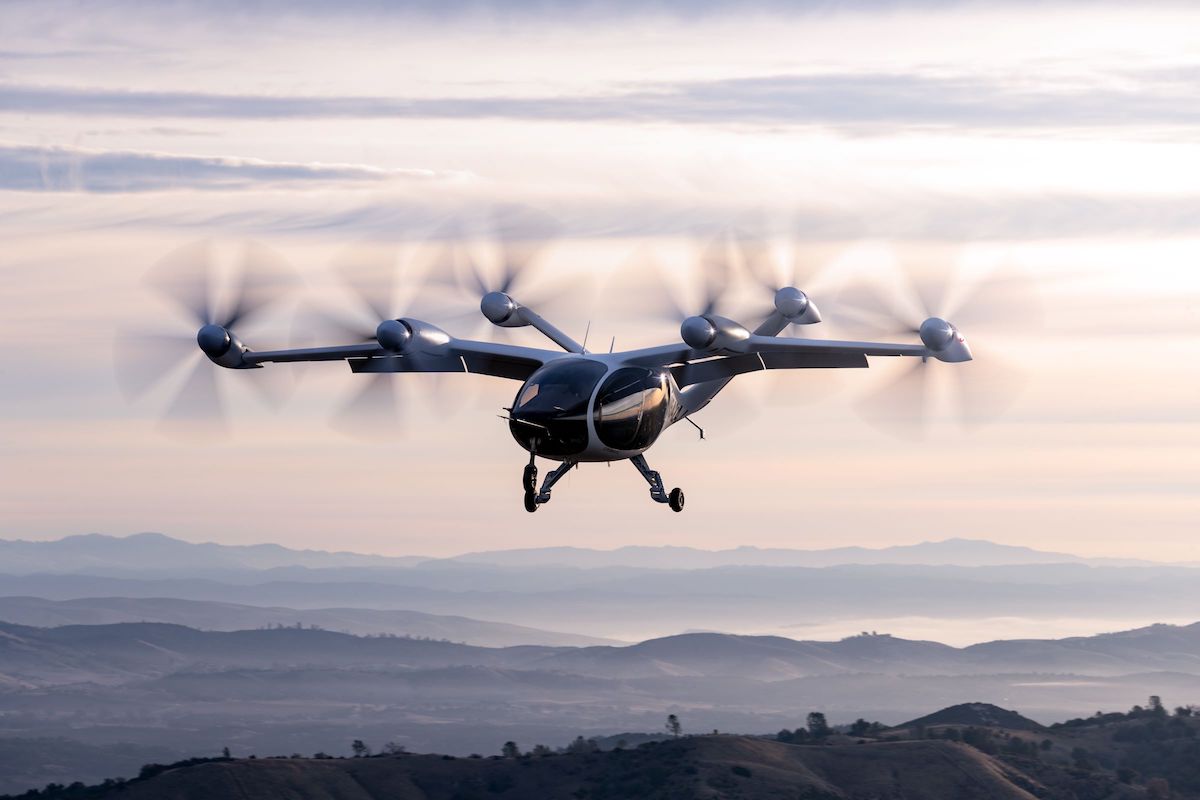 Bottom line
Delta is investing at least $60 million in Joby Aviation, and potentially up to $200 million. Joby Aviation is working on developing electric air taxis, which the company hopes to have in service by 2024. Delta plans to offer this service in New York and Los Angeles, and integrate this service into the company's own booking channels.
Personally I'd be shocked if this kind of product is in service by 2024, but maybe I'm just a pessimist.
What do you make of Delta's Joby Aviation investment?