It's not uncommon to see airlines get involved in a proposal when loyal customers and/or avgeeks ask — it makes customers happy, and it's good press. Here's the latest such case from Delta.
Delta shares how a Gold Medallion member proposed to his Diamond Medallion girlfriend at Atlanta Airport (ATL). He had reached out to the airline, and after "months of planning and coordination," he pulled off a tarmac proposal.
When the couple landed in Atlanta, they were picked up plane side via Delta's Porsche tarmac service. This is sometimes offered on a surprise & delight basis for Diamond Medallion members. It wasn't just a Porsche waiting, though, but also a red carpet, on which the proposal took place.
After a successful proposal, the couple was driven to the terminal in the Porsche, and they went to the Sky Club, where their family was waiting to celebrate their engagement (hopefully they didn't get stuck in a long queue just to get into the Sky Club!).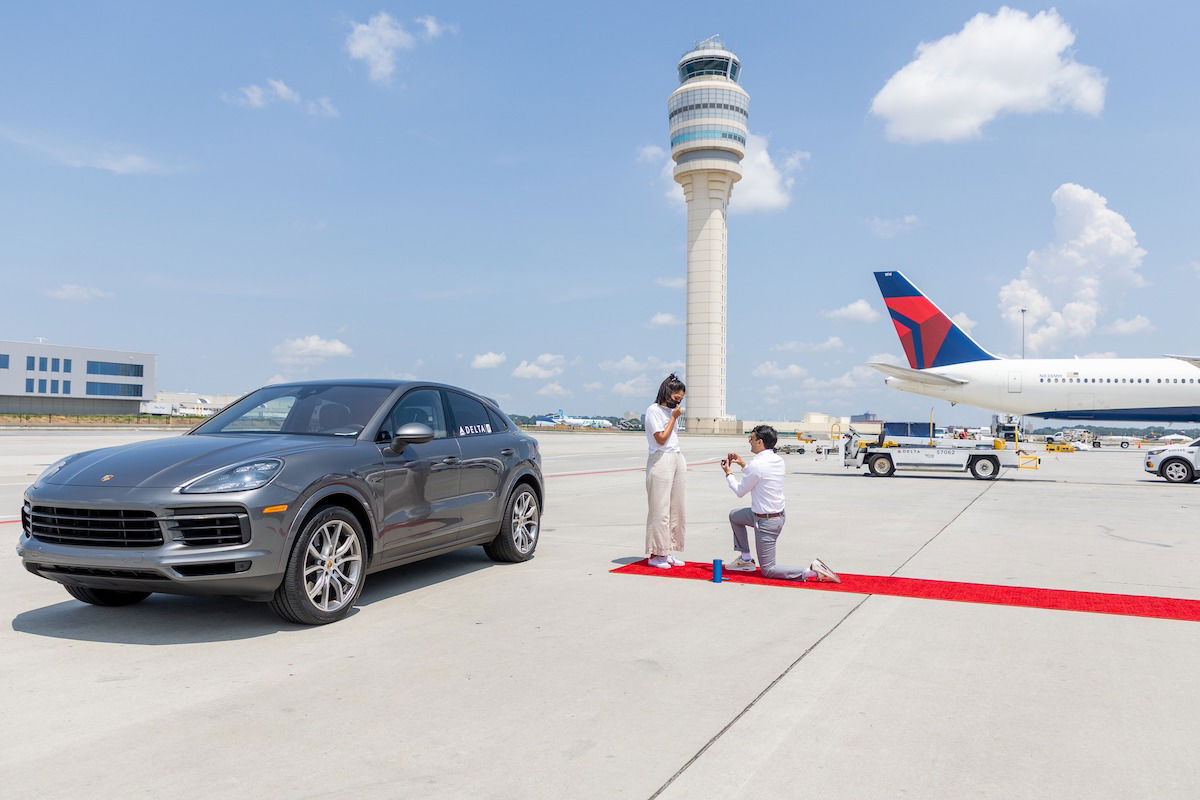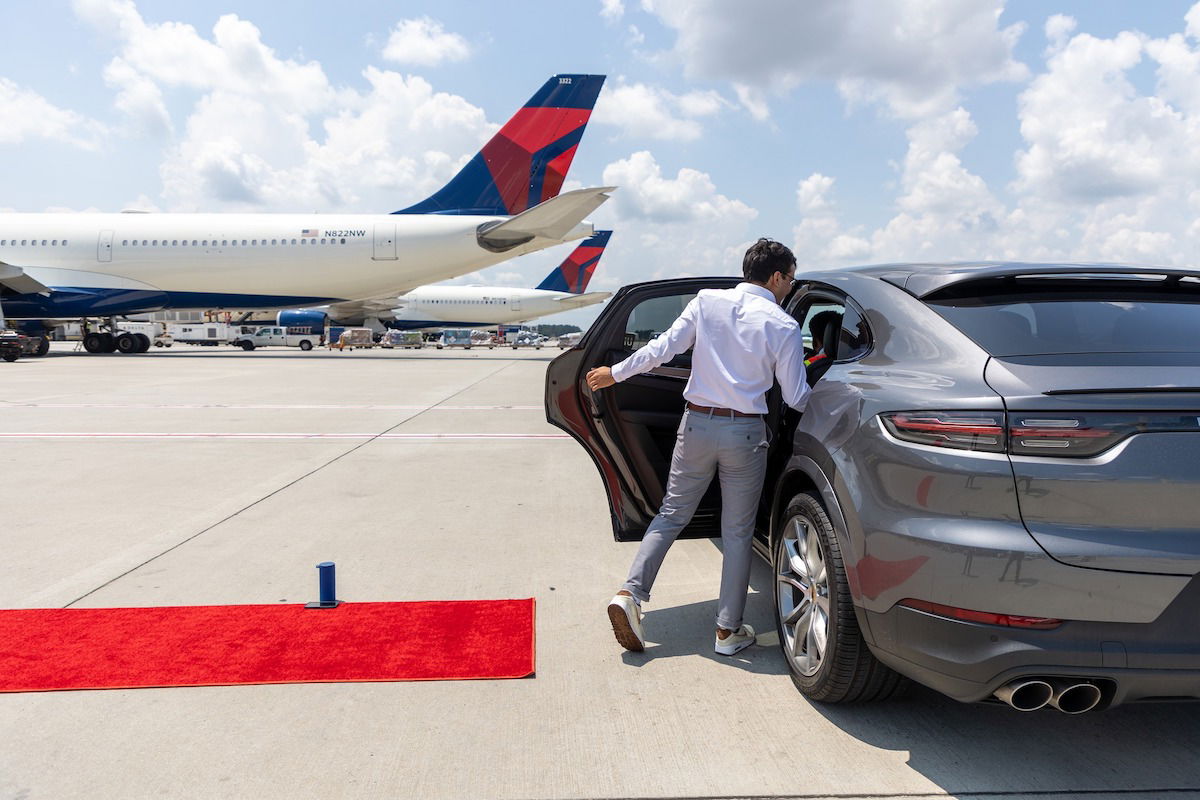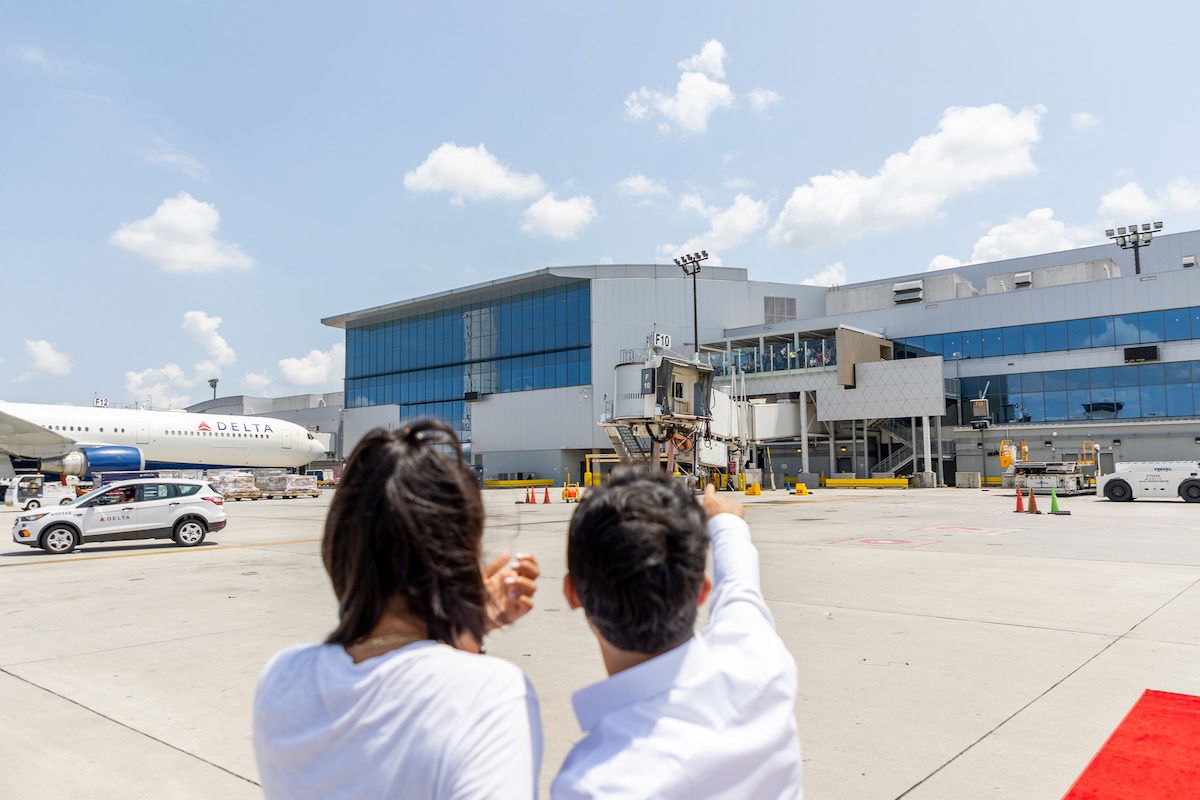 Cute story, and congrats to the couple!