Cathay Pacific is threatening to take action against pilots if they don't start taxiing faster…
Are Cathay Pacific pilots intentionally taxiing slowly?
Cathay Pacific has sent an email to pilots, outlining concerns that some flights have been taxiing at lower speeds than other airlines, leading to congestion on taxiways. While the airline isn't pursuing any action against pilots based on behavior in the past, the airline is stating that any future flights taxiing at slower speeds than average could lead to disciplinary action. Per the memo:
"Should cases be identified where individual aircraft are taxiing at speeds below the average of others in the same time frame, then we will follow up with the relevant commander and then take any further action that may be required."
What motive would Cathay Pacific pilots have to taxi more slowly? Before the pandemic, pilots were paid based on expected flight time, while now they're paid based on actual flight time, which would include time spent taxiing. This leads some people to believe that this is a scheme by pilots to get paid more.
Pilots claim that's baseless, arguing that an extra several minutes of taxiing would result in a minimal difference in pay. Cathay Pacific states that pilots should ordinarily be taxiing at 15-20 knots, and sometimes up to 30 knots if feasible, but many Cathay Pacific pilots have been taxiing much more slowly than that.
Interestingly this concern wasn't even initially raised by the airline, but rather by Airport Authority Hong Kong (AAHK). Per the memo:
"The Airport Authority advised us that their data indicated that some Cathay Pacific aircraft were taxiing at a considerably slower speed than other operators for both arrivals and departures. Our own Hong Kong airport team has confirmed that they have tracked similar instances in their own systems."
The union representing Cathay Pacific pilots attributes this slower taxiing to poor pilot morale, saying that this pales in comparison to the overall issue Cathay Pacific is facing with pilots. The union states that the airline has a shortage of senior pilots, and that pilots are making 40% less than pre-pandemic, despite the airline having record prices and load factors:
"This is why pilots have left and continue to leave. Until the company is ready to work with pilot representatives to address these issues, little will change."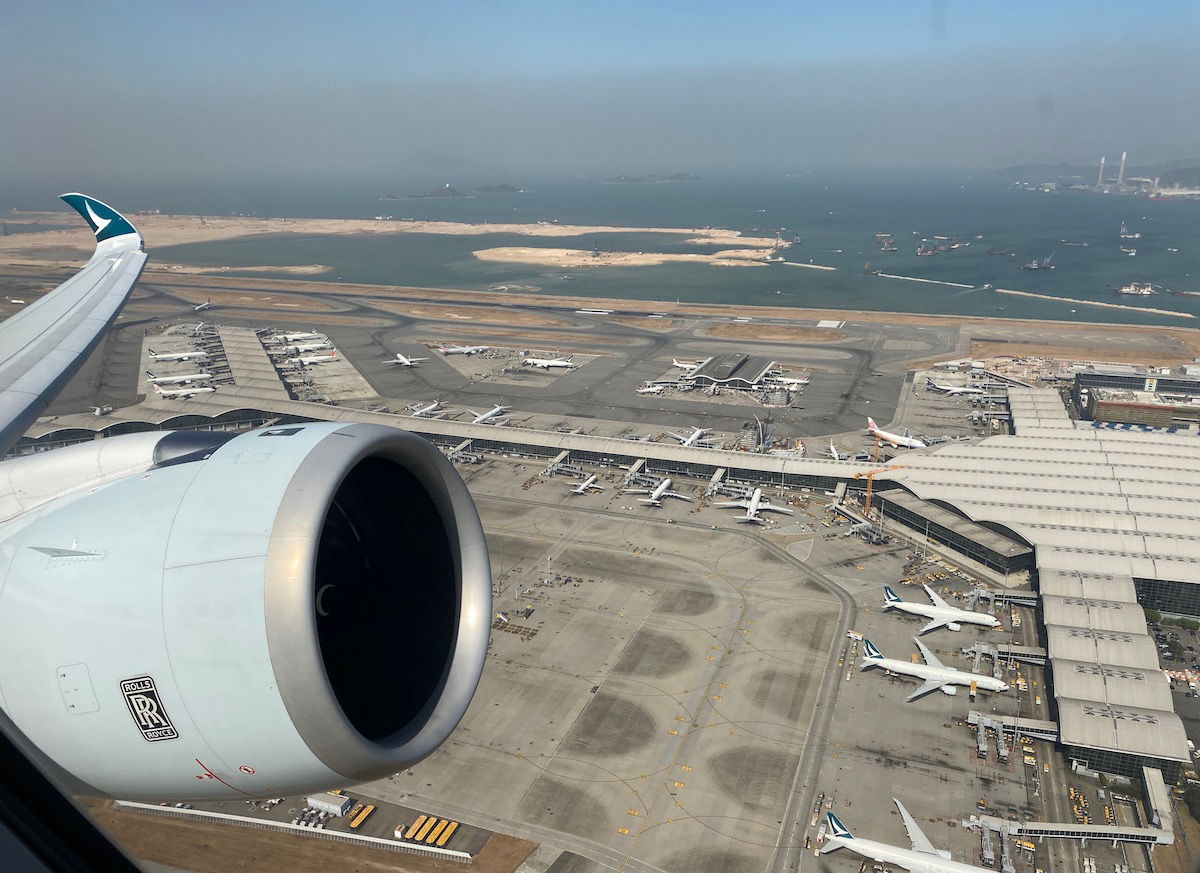 What's really going on here?
Data doesn't lie, so we do know that Cathay Pacific pilots are on average taxiing more slowly than pilots of other airlines. What we don't know is why.
Is this some coordinated effort among pilots, or just individual pilots not really being in a rush to get their plane to the gate? Between getting paid more for longer taxiing, and also not necessarily wanting to do the company any favors in terms of on-time arrivals and a reliable operation, I could see how that could happen.
Over the years we've certainly seen pilots at some airlines use their performance as a bargaining technique. For example, back in the day (this goes back 15 years), I remember when some United Airlines pilots were accused of "riding the brakes" while taxiing in order to increase fuel burn, to express their dissatisfaction with management. People have different takes as to how widespread that effort was.
Conversely, Southwest Airlines pilots have historically been known for taxiing really fast (though perhaps less so lately, as relations have soured). Is that because they're aligned with the company's goal of running an efficient, on-time operation? Or is it because Southwest has a different system for paying pilots, which isn't purely based on flight time, but rather uses a "Trip For Pay" scheme that works a bit differently than at other airlines.
I do have to say, I feel horribly for Cathay Pacific pilots, much more so than pilots at most other airlines. They spent the first couple of years of the pandemic in constant quarantine, Cathay Pacific has closed its foreign pilot bases, and they've all received huge pay cuts. It's really sad that pilots have been put in this situation.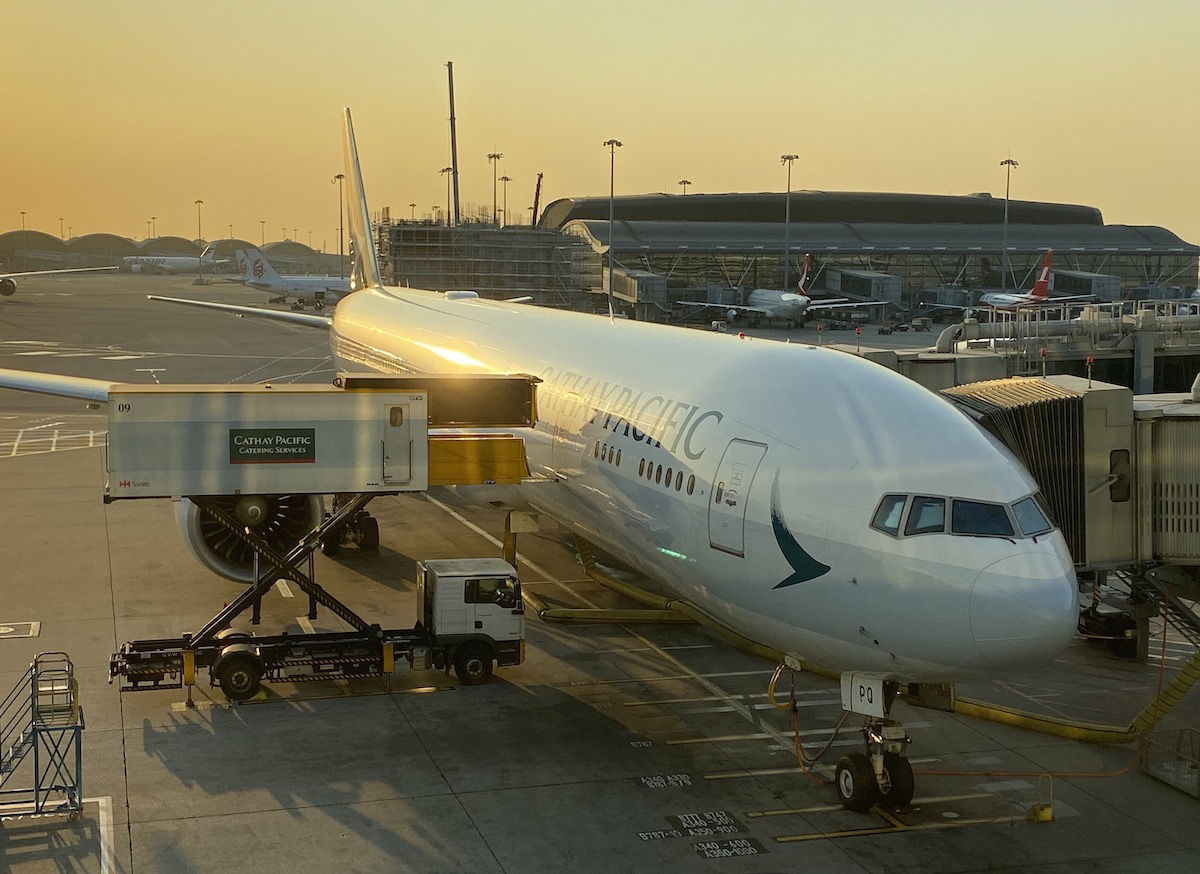 Bottom line
Cathay Pacific has warned pilots about taxiing too slowly. The airport has warned the airline that Cathay Pacific pilots are creating congestion at the airport by taxiing more slowly. It's hard to imagine this is a coincidence, especially with Cathay Pacific's new pay scheme for pilots, as well as the huge pay cuts pilots have gotten. When even the union is blaming low morale for this, it seems like we have a pretty good sense of what's going on.
What do you make of this Cathay Pacific pilot taxiing speed situation?