A five person Canadian airline crew has now been trapped in the Dominican Republic for over two months (including being jailed), after reporting that they found suspicious packages on their plane. This story is simply terrible.
200kg of cocaine found on Pivot Airlines jet
On April 5, 2022, Canadian charter operator Pivot Airlines was supposed to operate a flight from Punta Cana, Dominican Republic (PUJ), to Toronto, Canada (YYZ), using the carrier's sole CRJ-100ER. During pre-flight checks, a maintenance engineer (who was part of the carrier's crew) found black duffel bags in the maintenance bay, which typically wouldn't hold luggage.
The crew immediately reported this to authorities in both the Dominican Republic and Canada, since they didn't know if it was drugs, a bomb, or something else. Sniffer dogs were brought out, and it was determined that the bags contained 200kg of cocaine, valued at around $25 million.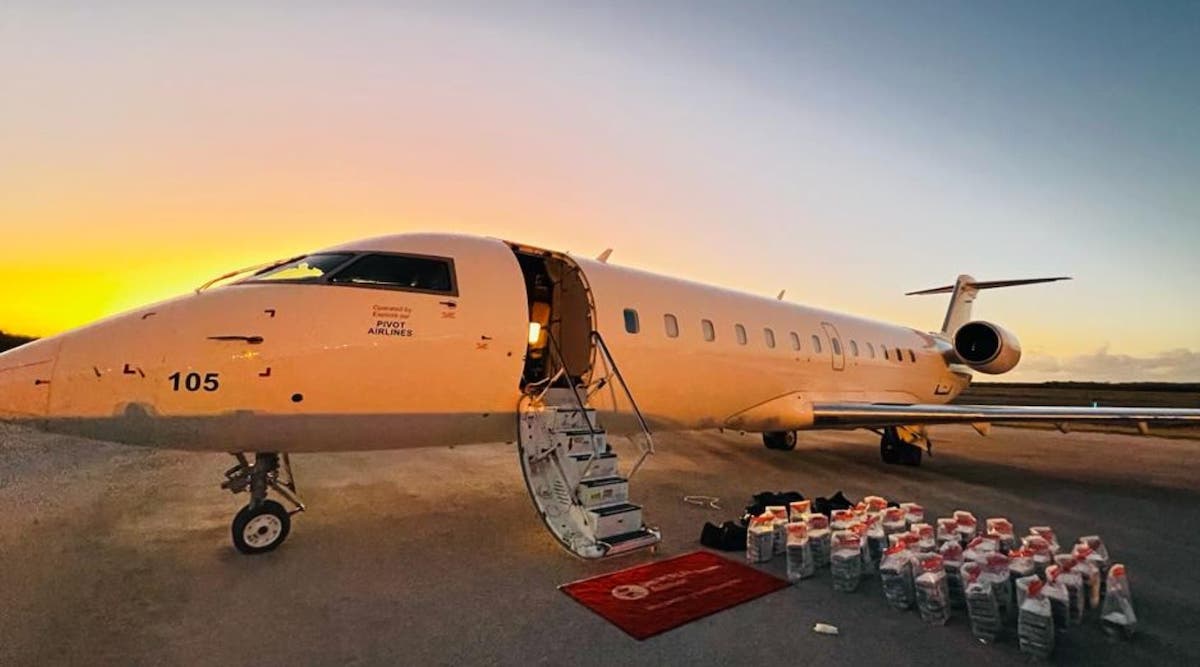 The crew assumed officers would thank them for reporting these findings, but instead the crew faced a very different fate, and are still stuck in the Dominican Republic to this day. For that matter, Pivot Airlines' only plane (a 26-year-old jet with the registration code C-FWRR) is also still in the Dominican Republic, and hasn't been allowed to depart.
Crew jailed & not allowed to leave Dominican Republic
Following the incident, the entire five person crew was thrown in jail. They stayed there for a period of nine days, and describe absolutely horrendous conditions, including being extorted and threatened, having to sleep standing up or next to a hole in the floor that acted as a toilet, and having dead bodies stacked up outside their cells.
After nine days, the crew was released from jail, and ever since they've been in a safe house in the Dominican Republic that's paid for by the airline, with 24-hour surveillance. The crew hasn't formally been charged with anything, but it's believed that the crew members are considered people of interest in this complex drug trafficking case.
The crew members of course maintain their innocence. A few thoughts:
I'm inclined to believe that at least most crew members had no clue about this and are completely innocent, given that the crew reported the incident (and if they were all involved, this wouldn't have been done)
It's possible that none of the crew members knew anything (and that it was ground personnel on both ends involved), or it's possible that one crew member was involved in the scheme, and simply is playing dumb
On the surface this seems like an egregious and cruel way to treat an airline crew, when they're presumably all (or at least mostly) innocent. We've definitely seen instances in the past where entire crews were involved in smuggling, but on the surface this doesn't come across as one of those cases.
The crew is awaiting a new court date, and fears that prosecutors are trying to send them back to jail. The crew is now asking the Canadian government to bring them back home, and promise to participate remotely in the investigation. They even made a video with a plea directly to Canadian Prime Minister Justin Trudeau.
Bottom line
A five person crew of a Canadian charter airline was scheduled to operate a flight from Punta Cana to Toronto in early April, and 200kg of cocaine was found in the maintenance bay during pre-flight checks. The crew reported this to authorities, but rather than being commended for that, the crew was thrown in jail for nine days.
The crew has been released on bail, but has now been in the Dominican Republic for more than two months under house arrest. While I can appreciate the need for an investigation to be performed, holding people for this long without charging them with a crime is pretty awful, especially when they were the ones to report the findings.
Could you imagine just going about your job as a pilot or flight attendant, ready to perform a flight, and hours later finding yourself in a jail cell in another country with awful conditions? I hope that something is done to help this crew return safely to Canada.
What do you make of this story?
(Tip of the hat to Mike)