Brussels Airlines has just revealed the details of a major rebranding, including the introduction of a new livery.
Brussels Airlines' new livery
Brussels Airlines, which is part of the Lufthansa Group, has just unveiled a new livery. This new livery is supposed to confirm the carrier's "position in the market as Belgium's home carrier." As the company describes this:
The new livery features a new version of the Brussels Airlines signature red and blue colors, as they're now a deeper red and a darker share of blue
The dotted "b" that's currently on the tail is being replaced by nine dots of different sizes in the form of a square, to represent the diversity of customers, destinations, and employees, with no two dots being alike
The updated logo makes use of a new, more modern type font
The two words of the brand name are now stacked, with the word "brussels" gaining more importance with its larger size, to emphasize the carrier's Belgian identity
The new livery is very… white. And with all those dots, I'm kind of getting flashbacks to biology class in middle school.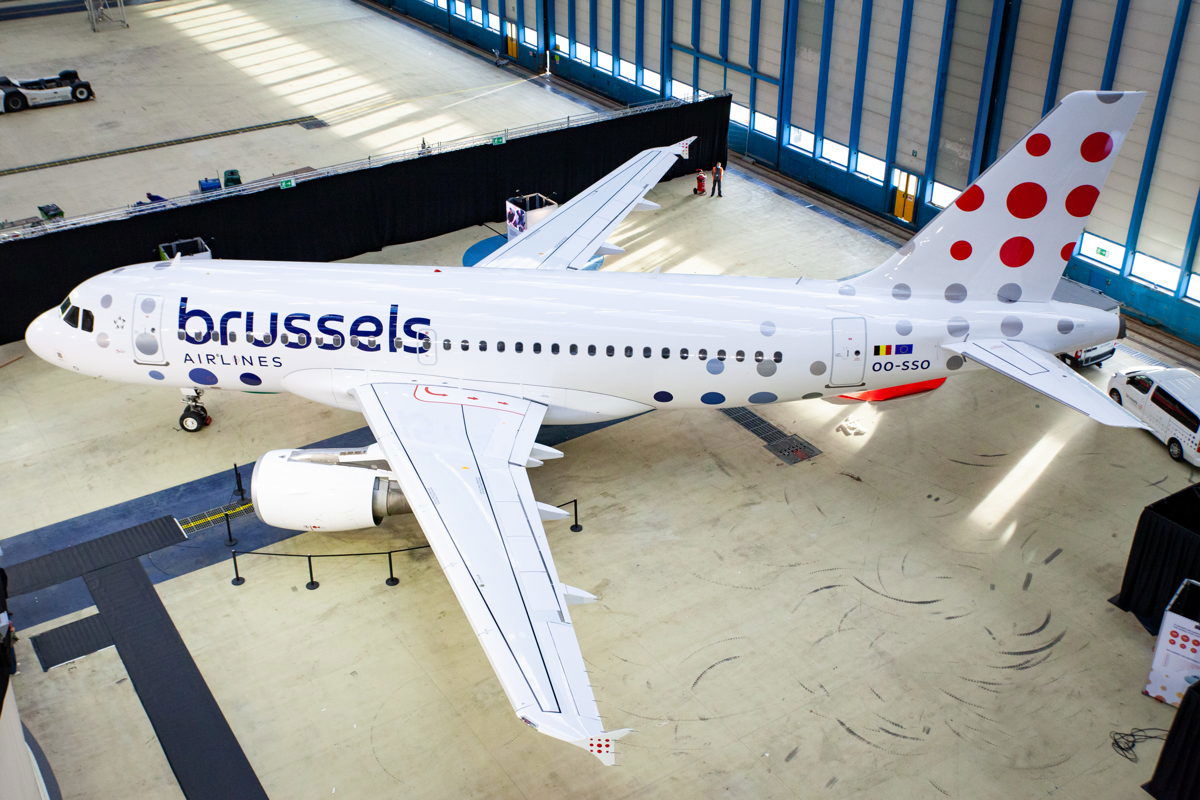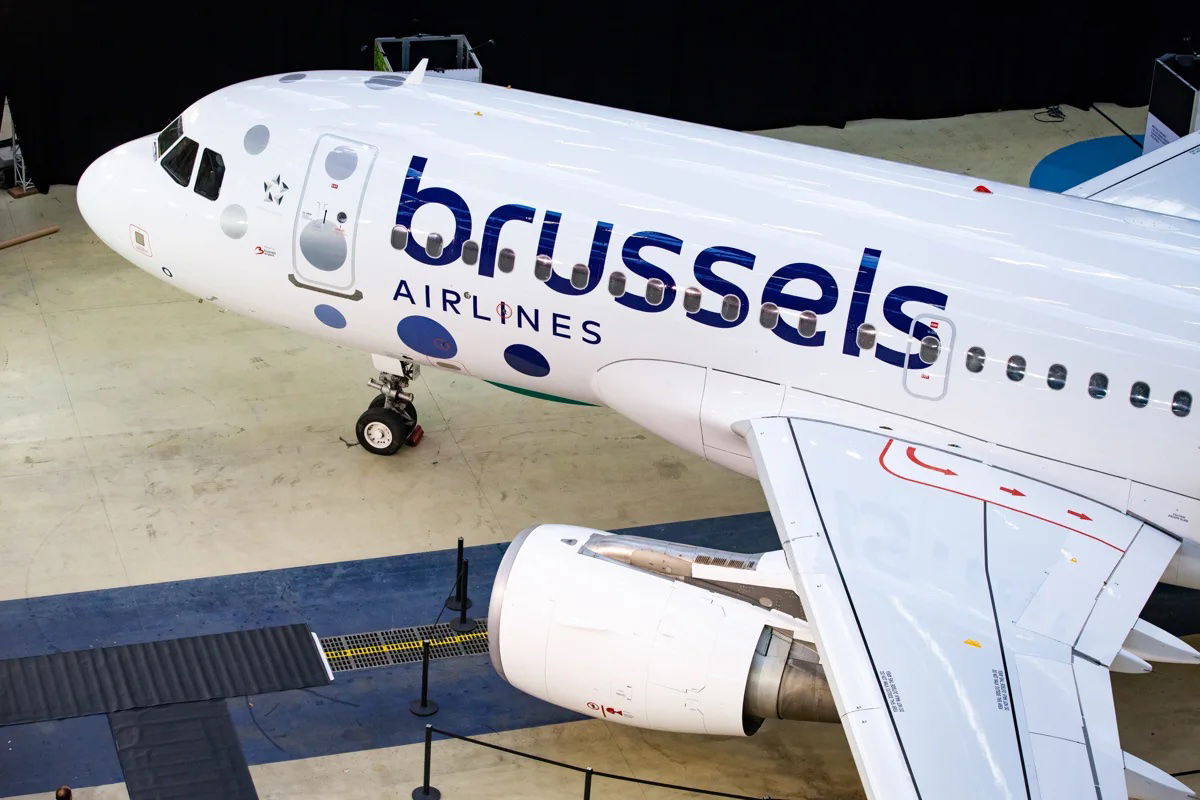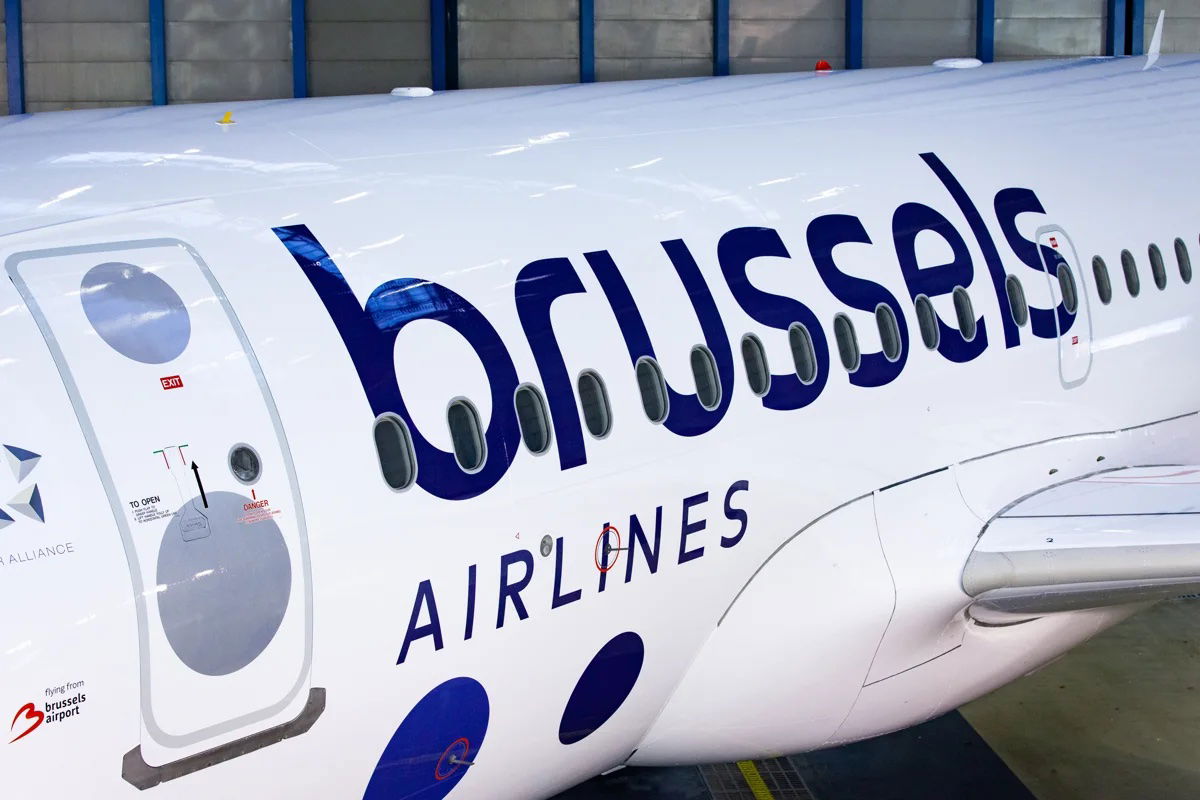 For context, below is what Brussels Airlines' previous livery looked like.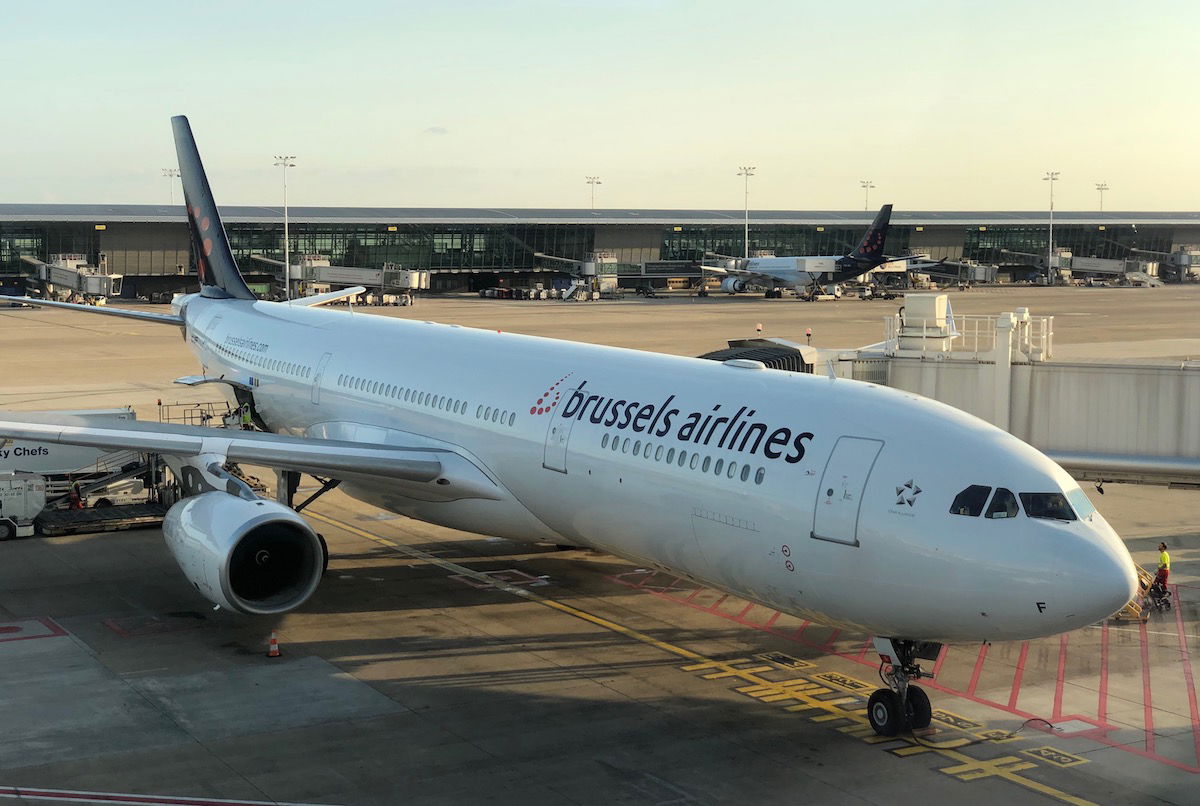 My initial thought is that I prefer the old livery to the new livery. I thought the old livery was one of the better ones out there, and still felt quite modern, really not in need of a refresh.
However, I'll admit that many of us avgeeks are pretty consistently opposed to any livery changes, and it can take a while for them to grow on us. For example, I hated Lufthansa's livery when it was first introduced, but now I kind of like it, I think?
Brussels Airlines' new brand identity
Brussels Airlines claims that this rebranding is more than just a new livery, but that it's part of a new brand identity for the airline. Frankly Brussels Airlines has long lacked an identity as an airline, due primarily to Lufthansa Group not being able to decide what to do with the airline, specifically regarding how full service the airline should be.
Here's how the airline describes the rebranding in a statement:
As a consequence of the COVID-19 crisis, Brussels Airlines accelerated and intensified in 2020 its transformation plan Reboot Plus, in order to pave the way for a future-proof company that is able to face the competition, with a sound and healthy cost structure.

After the restructuring, the company started the second phase of its Reboot Plus plan: the build-up and improvement phase. Brussels Airlines now turns its attention to the future with strategic investments in an improved customer experience, new technologies, digitization, new ways of working, and the development of its employees.

The Belgian company is transforming to become a healthy, profitable airline that offers perspectives to its customers, partners and employees; an airline with a constant focus on the environment and the reduction of its ecological footprint. A New Brussels Airlines.
Here's what Brussels Airlines CEO Peter Gerber says about the transformation:
"We want to clearly mark the start of the New Brussels Airlines. For our customers, who deserve the best, but also for our employees, who are committed to the transformation that we're pushing forward and to which they contribute every day. That is why today we present the visual translation of our new start. With this new brand identity, we are ready to show our customers, our employees, our partners and all other stakeholders that we are turning a page. As one of the four Lufthansa Group network airlines, we are building the way towards a promising future. We see this new brand identity as a symbol of confidence in our company, re-emphasizing our identity as Belgium's home carrier."
All of that of course sounds great, but it doesn't seem like there's much substance or specific details to back up this plan, at least as of now? It's kind of like when a restaurant markets itself as offering seasonal and locally sourced cuisine — those are buzzwords restaurants love, but they don't actually tell me a whole lot about what to expect.
So it's nice that the airline is going to make strategic investments, improve customer service, have new technology, and be sustainable, but doesn't that describe virtually every airline?
Bottom line
Brussels Airlines has revealed the details of its rebranding, including the introduction of a new livery. It always takes a while for new liveries to grow on me, so I'm curious what OMAAT readers think.
The airline claims there will also be substance behind this rebranding, with a new focus on customer service, investment in a better experience, a focus on sustainability, etc. That doesn't tell us a whole lot, though, because I feel like every airline promises those things.
What do you make of Brussels Airlines' new livery and brand identity?