American Express has just launched a new product for consumers in the United States, and I think this could be pretty interesting… maybe?
American Express Rewards Checking basics
American Express Rewards Checking launched today, and it's described as Amex's first-ever consumer checking account for U.S. consumers with debit features. Here are some of the features of this new product:
The checking account offers a 0.5% APY
The debit feature offers the ability to earn one Membership Rewards point for every $2 of eligible debit purchases
Membership Rewards points can only be redeemed for deposits into your checking account, unless you have another card earning Membership Rewards points, in which case they could be redeemed the same way as there (meaning you could potentially transfer them to airline & hotel partners)
This is integrated into the Amex app, so that you can manage this checking account along with all of your other Amex accounts
This offers enhanced purchase protection, including zero liability fraud protection
There are no fees or minimum to open an account, and no monthly fees
This account is currently only available to those who have had a U.S. consumer card for three or more months
This is a pretty logical direction for American Express to take. Historically Amex has just been focused on being a card issuer, but it's easier to have a more comprehensive customer relationship if there's also a checking account option. And this is arguably a good time to get into this space, as younger people are totally fine with exclusively banking digitally.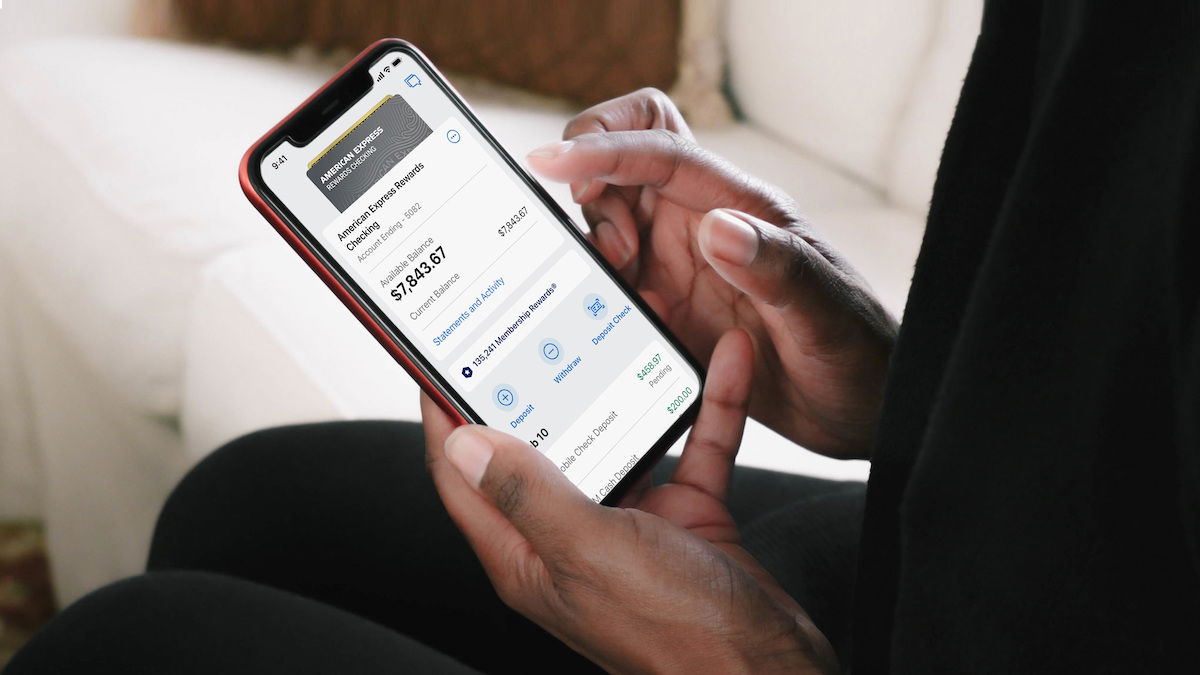 Is Amex's new checking account worth it?
Is American Express' new checking account product valuable for savvy consumers? I have a few initial thoughts.
First of all, while a 0.5% APY is significantly better than the national average, it's not the best out there. For example, I'd much rather use Bask Bank, which offers either one AAdvantage mile per dollar deposited annually, or a higher APY. But the reality is that Amex has name recognition and a lot of people will want to keep things simple and extend their relationship with Amex, so this product will likely be popular.
Next, we'll have to collectively do some more digging here, but it seems like spending money on the debit card could be pretty lucrative:
It's rare to see a decent rewards structure on a debit card, since the fees are capped; so if you have the option of paying by credit or debit card at the same cost, you should almost always pay by credit card, as it'll be much more rewarding
That being said, some merchants accept a debit card but not a credit card, or have a much lower fee for paying by debit card; for example, pay1040.com lets you pay taxes by card, and the fee is 1.87% for a credit card transaction, or a flat $2.50 for a debit card transaction
There are lots of other services that allow debit card payments but not credit card payments, and this could be invaluable for those situations
We'll have to see how this unfolds and which merchants accept Amex debit cards, but I feel like there could be some potential value there?
Bottom line
American Express has launched a new online checking account product that comes with a debit card. This is a no fee product, and it's available to those with consumer cards. The account offers a 0.5% APY, and more interestingly offers one Membership Rewards point for every $2 spent, making it one of the most rewarding debit cards out there.
It's rare to see debit cards with a lucrative rewards structure, so my first instinct is that this product could be extremely lucrative for situations where you can pay by debit card but can't pay by credit card (or where the fee is much lower, at least).
What do you make of the new American Express Rewards Checking product?