The "big three" carriers in the United States have had quite a couple of years, with record revenue (though also record costs). This success is a bit of a double-edged sword for airlines, as many labor groups are also looking for huge raises.
American Airlines and its pilots union have ratified a new contract, which came several weeks after pilots voted to authorize a strike. While that's progress, American's biggest work group is now in the spotlight for its contentious negotiations. Back in late August, flight attendants at the airline voted to authorize a strike, and it looks like this could become a reality right around the end of the year.
We're now potentially just over 30 days from American flight attendants going on strike. It's anyone's guess if it actually happens, but it's the closest we've been to a flight attendant strike at a major US airline in a very long time…
American flight attendants authorized a strike
American Airlines and the Association of Professional Flight Attendants (APFA) have been in negotiations for a new contract for quite some time.
After years of not getting a new contract, the union is demanding huge pay raises. For example, one proposal demands an immediate 35% pay increase, with 6% annual pay increases in subsequent years. That's only part of the equation, as flight attendants also want boarding pay, increased pay for working international flights and premium cabins, and more.
While management has come back with a counterproposal, it's nowhere near what the union is willing to settle for (or at least claims to be willing to settle for).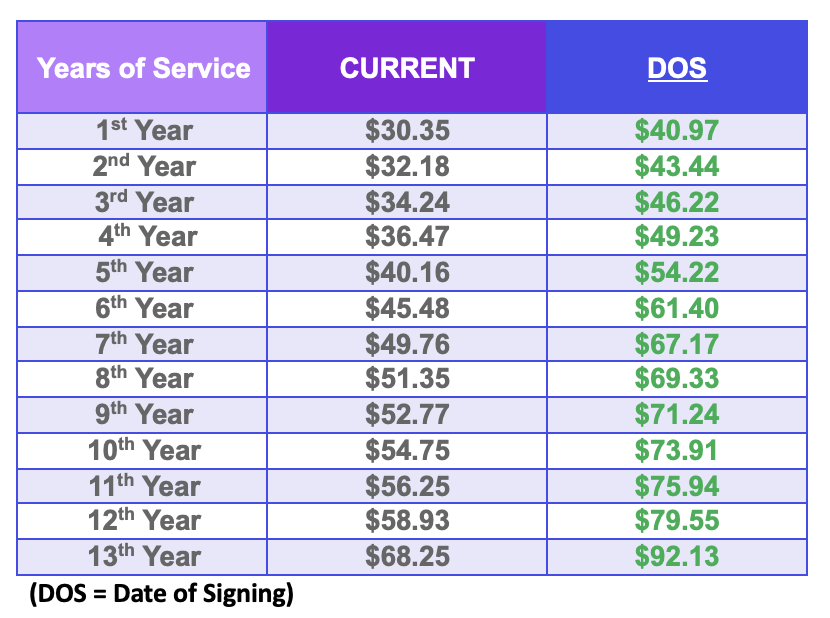 Negotiations had started prior to 2020, but were obviously paused around the start of the pandemic. They resumed in August 2021, though well over two years in, no contract has been agreed on. Earlier this year, federal mediators joined the bargaining table, in hopes of helping the two parties come to a resolution. However, that hans't been successful.
Over the summer, the APFA Board of Directors approved a strike authorization vote for the membership. At the time, the union explained that it was "time to send a clear and definitive message to American Airlines, the media, and the flying public that we are willing to take all steps necessary to secure the Contract we have earned."
In late July, flight attendants started voting on whether or not to authorize a strike. After a month of voting, the results were released — 99.4% of flight attendants who participated voted in favor of a strike authorization. Obviously that's an incredible margin, and reflects the understandable frustration that flight attendants feel.
30-day cooling off period for strike starts soon
When flight attendants voted to authorize a strike, that didn't mean a strike was anywhere close to happening. After all, they need to follow the procedures of the Railway Labor Act. A strike will only be permitted if the mediation process fails, and then there needs to be a 30-day cooling off period before a strike could occur.
Well, we're starting to get to the point where that could become a reality. The mediation process has failed, and the APFA has today requested to be released from mediation, starting a 30-day cooling off period.
That means flight attendants could go on strike in just over 30 days. Now, in theory that puts us right to the holidays. However, that assumes that the union is released from mediation very quickly. It's anyone's guess if the union gets the necessary permission in a day, a week, or what…
Let's see if a strike does end up happening. Of course it's possible that during the 30 day cooling off period, the two parties continue negotiating, and even make progress. However, once a strike date is announced, that will probably have quite the negative impact on American's bottom line, as people book away from the carrier over the holidays.
I'm curious to see the outcome of these negotiations
Let me start by saying that I think flight attendants work hard while not being paid particularly well. I wouldn't last a week as a flight attendant, because I'd lose my patience with the traveling public.
Here's my take on these negotiations:
I can't blame flight attendants for wanting more pay, and for negotiating for as much money as they can… who doesn't want a raise?
The fundamental issue with flight attendant negotiations vs. pilot negotiations is that there's a pilot shortage, while there seems to be a never-ending pool of people who want to become flight attendants (which airlines always highlight, by claiming that getting hired as a flight attendant is more selective than getting into an Ivy League)
Even if there's not a flight attendant shortage, the issue is that all the flight attendants belong to one union, so collectively they have quite a bit of bargaining power
Airlines are getting to the point where I think they have unsustainable cost structures, but I also can't blame flight attendants for wanting pay raises when you have some pilots making $400+ per hour
It seems that the US airline industry has now normalized 30-40% pay increases for pilots, and that's just the cost of keeping pilots happy. We haven't really seen any airline set the same precedent with flight attendants, so we'll see what happens there. I imagine all airlines are trying to hold out on offering huge raises, because if one airline does it, other airlines will likely have to follow.
The implications for passengers are starting to get serious. With the union asking to be released from mediation, we could finally see the first major strike among flight attendants at a US airline in a very long time.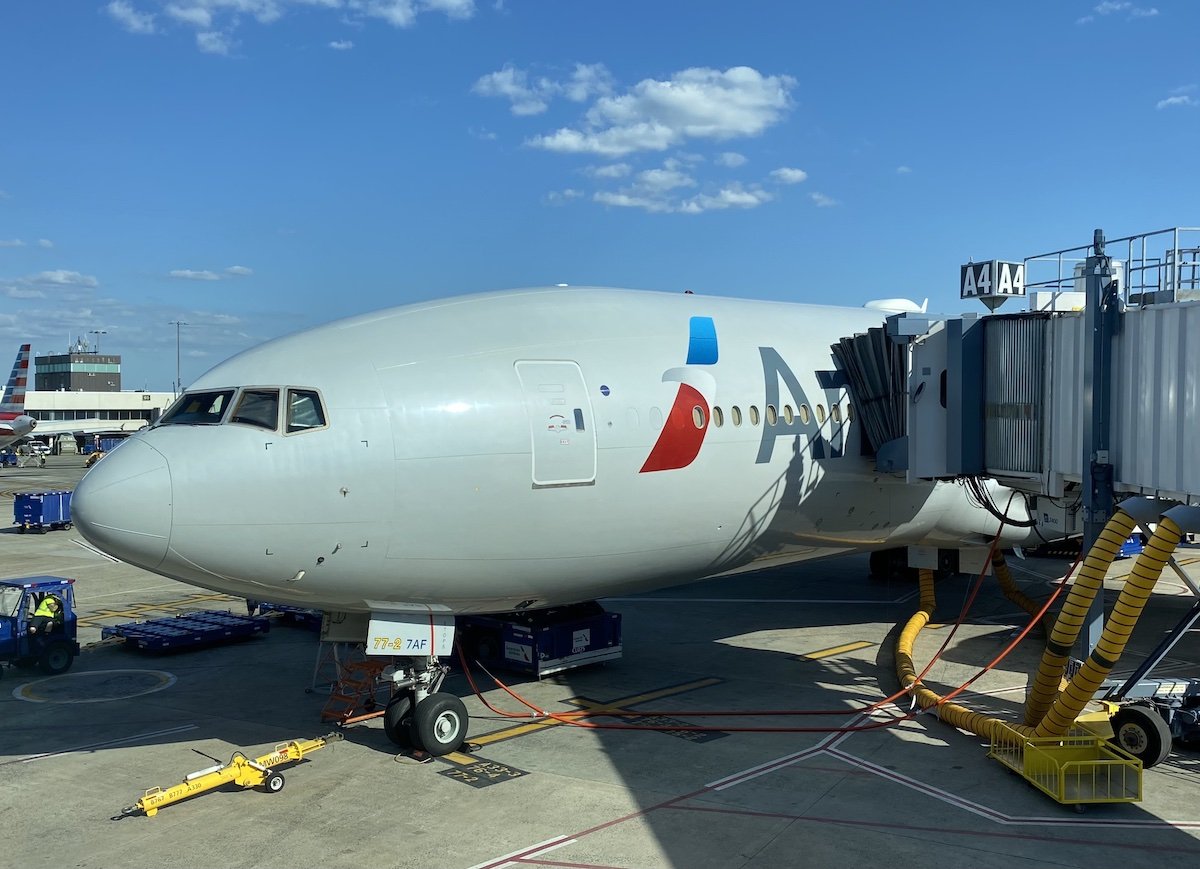 Bottom line
American Airlines is currently negotiating a new contract with its flight attendants, which has been going on for years. The two parties are way off in terms of what they're willing to accept, with flight attendants wanting 50%+ pay raises over the next few years, and management not being willing to offer that much.
Several weeks back, the union concluded a strike authorization vote, which flight attendants overwhelmingly voted in favor of. With no progress having been made in recent weeks, the union has now requested to be released from mediation, triggering the 30-day cooling off period before a strike. We'll see how soon the union gets released from mediation, as I'm sure the goal is to have a strike right around Christmas and the New Year.
We don't often see strikes at US airlines, though this might just be the first one in a long time. Flight attendants are seeing the huge pay raises that pilots are getting, and understandably want in on the action. Management probably doesn't view the demands of flight attendants as seriously as those of pilots, given the pilot shortage, and how hard it is to train new pilots.
But still, thanks to collective bargaining, flight attendants do have quite a bit of power, and could bring the airline to a screeching halt.
Do you think we'll see American Airlines flight attendants go on strike?