Some will argue this isn't a big deal, while others will probably argue it's just another sign of cost cutting at American Airlines. Regardless, I think it's an interesting topic to discuss.
American's new business class sparkling wine
Reader Jerry passes on that American has recently changed its wine list, and no longer serves champagne in Flagship Business (the carrier's long haul business class product). Rather the company's new standard option is Ferrari Brut TrentoDOC, an Italian sparkling wine.
For what it's worth, American tends to rotate its wine list over time. It would appear that the current sparkling wine has been the standard offering in business class since July 2023, so it remains to be seen for how long the current list sticks around. Perhaps we'll see an adjustment at the end of the quarter, though it's anyone's guess if we see American transition back to champagne, a different sparkling wine, or what.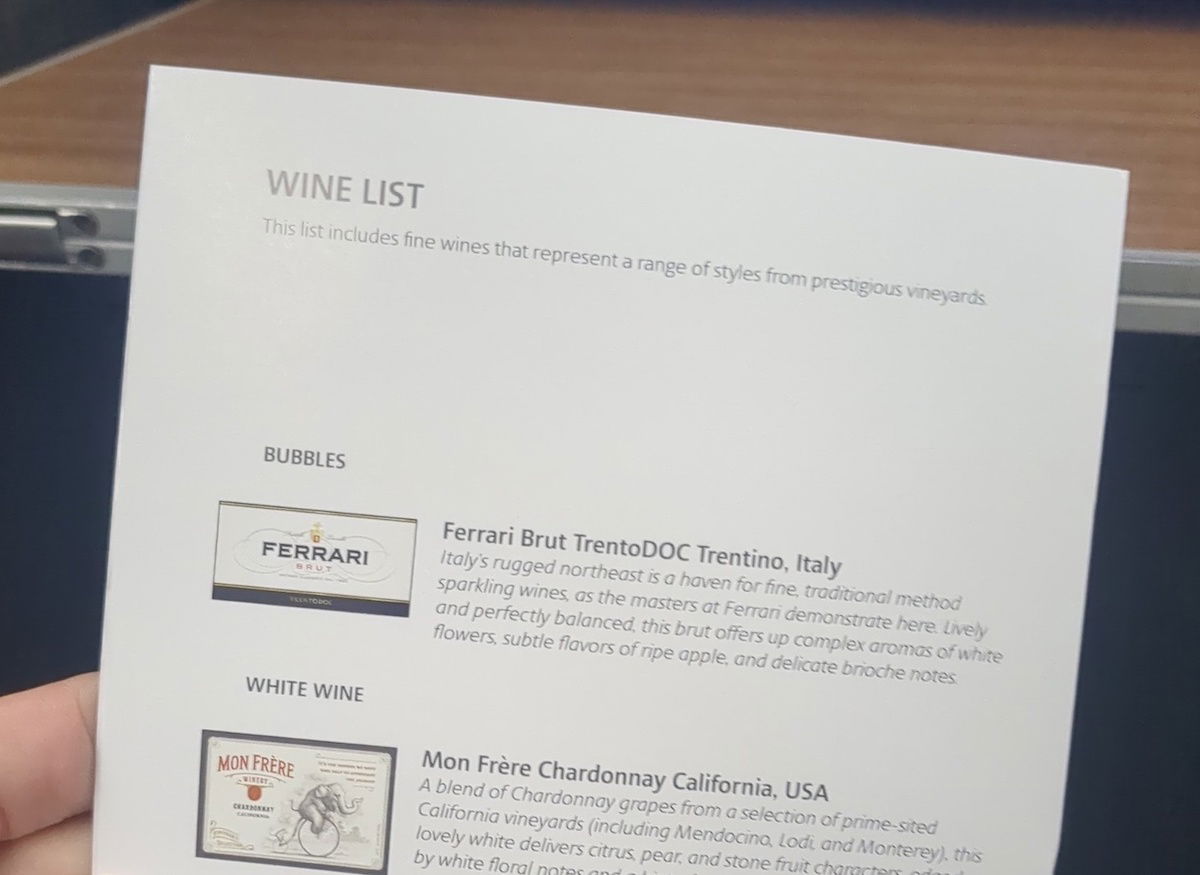 For what it's worth, through June 2023, American was serving Champagne Ernest Rapeneau Brut NV in business class.
You can find American's full current wine list here. Among the four red and white wine options, three retail for under $15 per bottle, while one retails for just under $20 per bottle.
Is sparkling wine vs. champagne a big deal?
Discussions about champagne and wine on airplanes tend to be pretty polarizing. People are generally in one of three camps, in terms of what they'd say to others on this topic:
"You couldn't taste the difference between these options in a blind taste test anyway"
"This isn't the end of the world either way, but a good drink selection is part of an elevated premium experience"
"There's a huge difference between these options, and one is delicious, while the other is cat piss"
Where do I stand?
I mean, Ferrari Brut is not exactly the world's greatest sparkling wine, but I also haven't had the champagne that was served before that, so I'm not sure if that's a material difference in quality
I think it's cute when airlines serve sparkling wine if they have a valid reason to do so (aside from cost cutting); for example, we've seen British Airways and Virgin Atlantic serving English sparkling wine, as a way to showcase local products
While I think that most passengers wouldn't notice the difference between various wine options, I do think a not-insignificant number of people pay close attention to this, and in part judge a premium experience by how much the airline invests in its drink experience
Whether right or wrong, branding does matter; if people are told that a wine is expensive or premium or rare, they're more likely to think it's better than a similar wine where they don't believe that
I do also agree that an investment in good drinks is generally pretty indicative of how much the airline otherwise invests in its premium experience
My bigger concern is that American has an "award-winning" master sommelier; if you're a sommelier and your recommendation is to order Ferrari Brut, then, well, maybe you're in the wrong line if work… 😉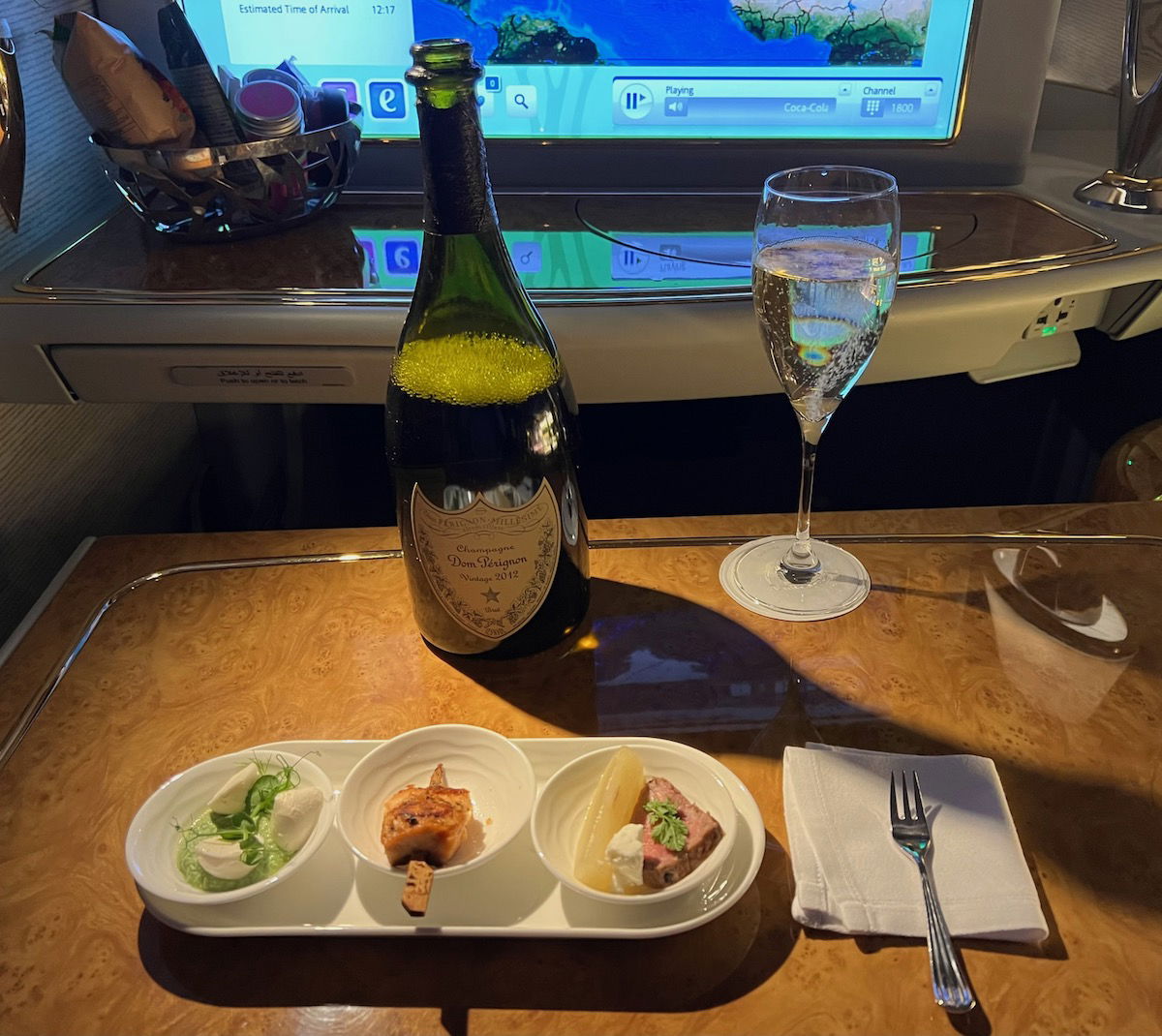 Bottom line
At the moment, American Airlines is serving an Italian sparkling wine in business class, rather than champagne. American tends to rotate its wine selection over time, so I wouldn't assume that this change is permanent. However, for the time being, you can expect to be served Ferrari Brut TrentoDOC in business class.
What do you make of American's sparkling wine changes?