InterContinental's top tier status, Royal Ambassador, comes with quite a few nice perks, like free minibar consumption, room upgrades, bonus points, a welcome gift, etc. But there's one benefit that makes me like InterContinental Royal Ambassador more than any other top tier status — guaranteed 8AM check-in and 4PM check-out.
I landed at O'Hare at 8AM this morning, and am spending the night at the InterContinental O'Hare on an $89 rate. The one bedroom suite (which they pre-upgraded me to) wasn't available yet, so without any hesitation they gave me a "holding" room while I waited for my suite to be ready.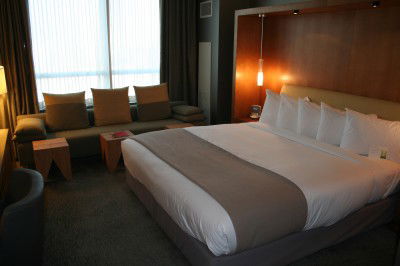 Holding room
Best of all, I find the benefit to almost always be applied without even asking. It's invaluable for those early arrivals in Europe or late departures in Asia.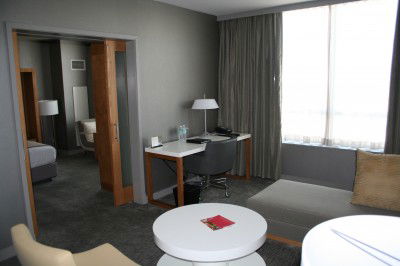 Suite I eventually got upgraded to