I'm one week from moving into hotels full time, and over my past few hotel stays I've kind of been taking notice of the aspects of hotels that drive me bonkers.
It might sound silly, but if you're moving into an apartment, for example, you'd want to know upfront what would tick you off about the place, rather than after moving in.
So while most of these items aren't "non-negotiables" and a lot of them are extremely minor, I figured I'd share some of my biggest hotel pet peeves. Let me preface this, as usual, by saying that they're all 110% first world problems and some are even slightly tongue in cheek.
In no particular order:
Square (or almost square) pillows. I'm a side sleeper and need something to hold onto at night. Square, 10 inch pillows just don't do the trick. At home I have "full body" pillows and I love them. I don't necessarily need them to be that big, but I sure do love a pillow that's at least twice as long as it is wide.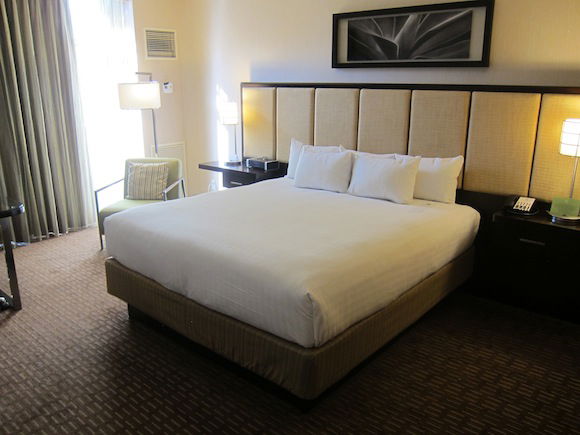 Bad water pressure. In other words, I should probably just stay away from any hotel that touts how they're environmentally friendly, since it'll likely take me 45 minutes to shower.
Bad placement of shower controls. This doesn't bother me as much as it just puzzles me. If you spend tens of millions of dollars to build a hotel, can you at least consult someone that has spent at least one night in their life at a hotel? It drives me nuts when you have to get in the shower in order to turn it on, and as a result are sprayed with whatever temperature water it's set to.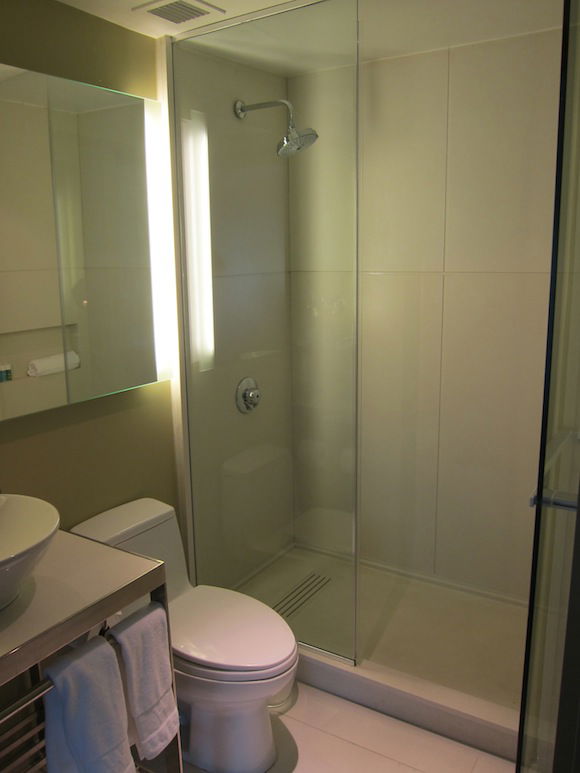 Soap that leaves residue. I don't know what you call it, but you know that bar soap that some (most?) hotels have that leaves so much residue? Like, you try to wash your hands and get the soap off, but it keeps feeling slippery? RAR!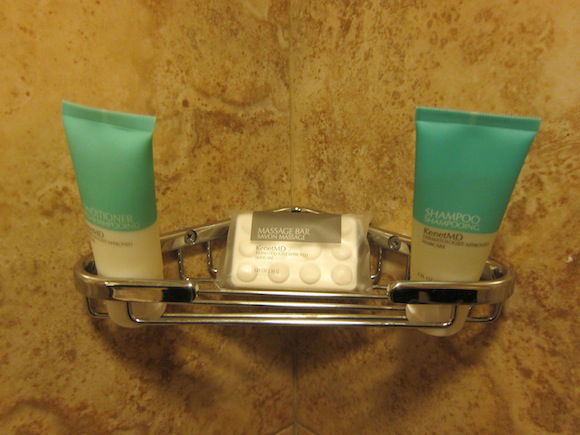 Over the top, artificial customer service. There's professional service and then there's cookie cutter over the top, artificial service. I'm talking about conversation that doesn't sound natural, where front desk associates are clearly trained to talk a certain way because it's supposed to sound professional. For example "may I have the privilege of assisting you with your bags or arranging ground transportation?"
Non-24/7 gyms. Okay, if the gym is part of a separate health club complex like at the Sheraton Edinburgh I get that, but for a gym that requires key access I don't. For example, I recently had an overnight at the Marriott Sao Paulo Airport and went to the gym at 8PM. At 9PM I was kicked out because they were apparently closing, which seems odd since the fitness center is inside the hotel and requires key access.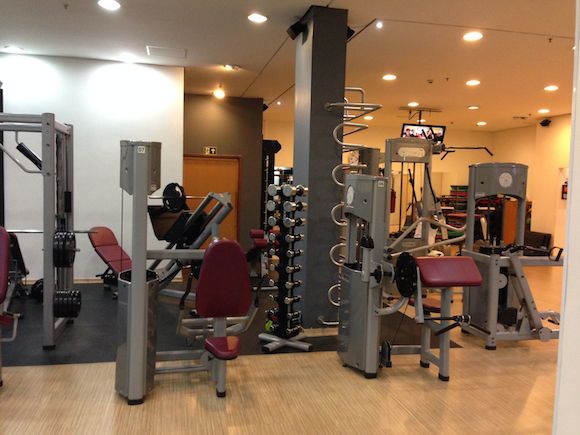 Wireless phones that don't work. It's great that some hotels are trying to update their technology to the 21st century, though am I the only one that consistently finds they don't actually work?
In-room TV music. I don't want to feel like I'm on a really cheesy porn set/in an elevator every time I come into my room. It's bad enough when they turn on the TV when you check-in, but then lots of times they also turn it on every night with turndown service. Oh, and if you're going to turn on music in the room, please make sure it's not accompanied by an ad for a free catheter.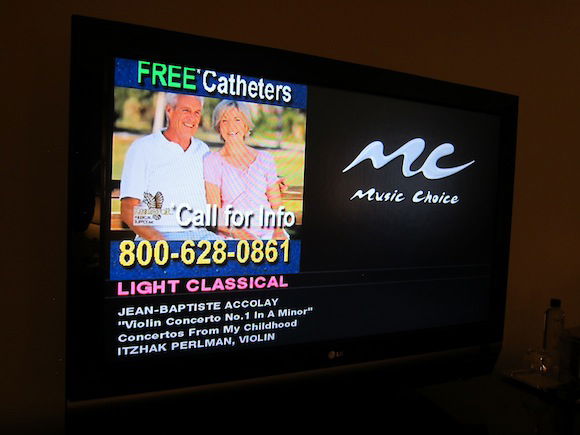 Decorative hotel pillows. Some things look nice but really aren't practical. Add in the fact that I'm a germaphobe, and this one makes me want to throw something out of a window. You know when hotels have decorative pillows they put on the beds during the day? Where exactly are those pillows supposed to go at night? I assume most of the time guests throw them on the floor, then they're put back on the bed, then they're thrown on the floor, etc. And I would guess they're almost never washed.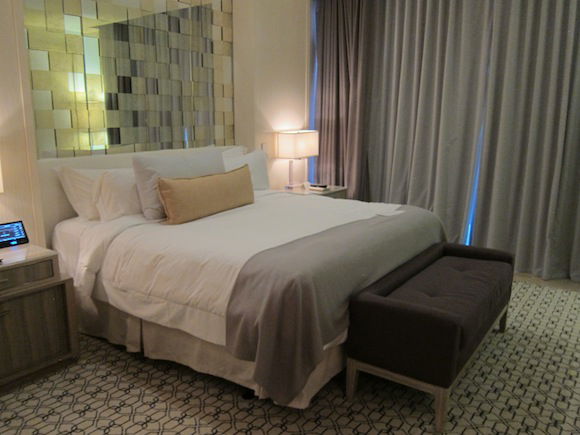 St. Regis Bal Harbour Deluxe Ocean View room
Bathtubs in the middle of the hotel room. 'Nuff said.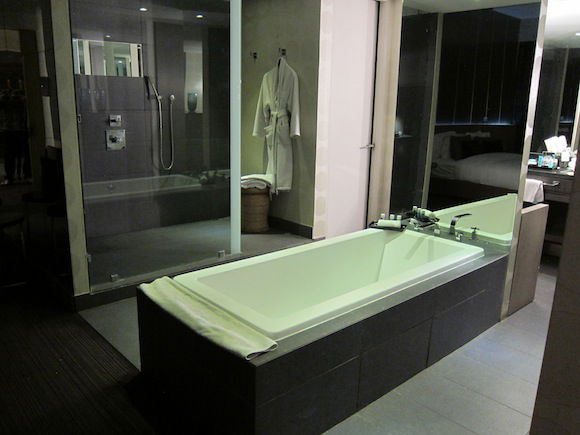 Alarm clocks with the wrong time/that go off in the middle of the night. I don't use hotel clocks or alarms, and if I had a choice hotel rooms wouldn't have them. But I get that others feel differently. If they're going to have them, though, I wish they'd consistently have the right time and not go off in the middle of the night.
Bathroom peep shows. Perhaps I'm in the minority, but am I the only one that travels without the intent of some sort of striptease performance in the bathroom? Because for the life of me I can't figure out why hotels put glass shields between the bedrooms and bathrooms. I can actually appreciate if they're there and they have some sort of curtain you can lower, because it does add more natural light to the bathroom area. But when there's not a curtain to lower…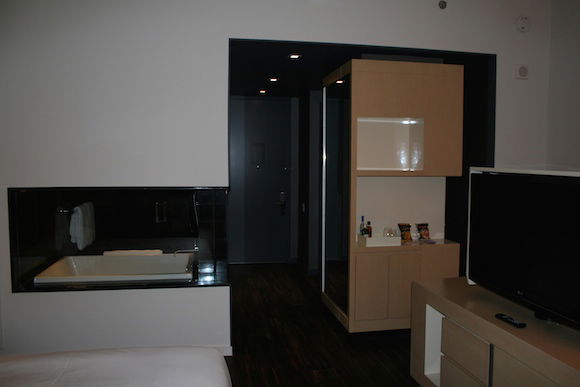 Anyway, those are just some of my (completely first world) hotel pet peeves.
Do you agree or disagree with the above? What are some of your biggest hotel pet peeves?