There are a lot of misconceptions about how credit scores work. When I tell people I have dozens of open credit cards, they look at me like I'm from a different planet.
The response is almost always "your credit score must be horrible." Nope, it's not. My credit score is way over 800, better than 98% of the US population.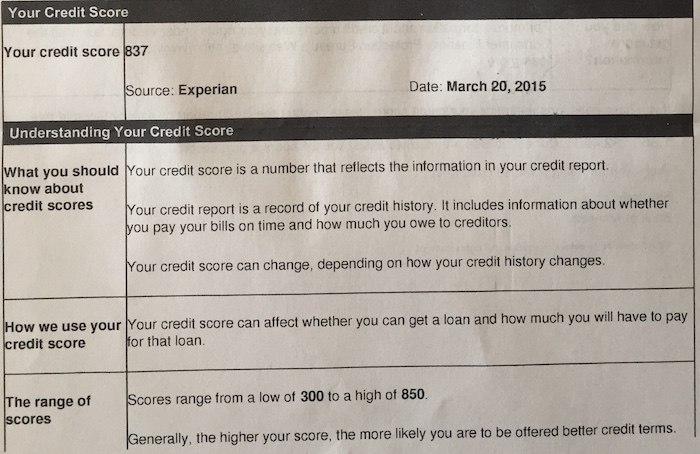 As I've explained before, credit scores don't work how people think they do. Applying for a credit card won't ruin your credit score long term. Instead, it could actually help it.
Here's what goes into your credit score:
35% of your score is made up of your payment history
30% of your score is your credit utilization
15% of your score is your credit history
10% of your score is made up of the types of credit you use
10% of your score is your request for new credit
What's most important is that you make your payments on-time, don't have any bad marks on your credit, and keep your credit utilization low. That alone constitutes 80% of your credit score. While your score may be temporarily dinged a couple of points for your credit inquiry, the long term impact of lowering your overall credit utilization and having a positive payment history can more than offset it.
While people might think the number of cards I have is insane, my situation pales in comparison to the guy who holds the Guinness Book of World Records title for having the most credit cards. He has 1,497 credit cards, including $1.7 million in available credit.
So, how did this all happen? Via ABC News, he got started collecting credit cards based on a bet, which caused him to get 143 credit cards in a year:
"I got started in the late 1960s" Cavanagh said. "Me and a buddy in Santa Clara, Calif., made a silly bet: the guy who could collect the most credit cards by the end of the year would win dinner. I was fresh from the Peace Corps and I got 143 cards by the end of the year. My friend gathered 138. He's still a pharmacist — like I was back then — if only he had worked a little harder maybe he could have been the one here today."
And you'll be happy to know that his credit score is nearly perfect:
With $1.7 million available to him at any moment, Cavanagh says his credit score is great. "It's nearly perfect. I have a nearly perfect credit score. I only use one card and I pay it off at the end of the month. But you should see the length of my credit report — wow!"
Bottom line
If this doesn't prove that having a lot of credit cards can actually help your credit score (in conjunction with good habits and using them responsibly), then I don't know what does.
Now I'm just hoping he actually bothered to collect and redeem all the points associated with these cards!