There seems to be an article every week pondering The Best day/time/season for buying airfare. We all want to get the best deal, so it would be awesome to decode the algorithm and find the ideal time to purchase flights. I understand the motivation.
The reality, however, is that airline revenue management is incredibly complex. There is no "best" time, just general trends, and even those trends vary by route, carrier, class of service, competition, season, day of the week, flight loads, and myriad other things.
But there are ways to filter through the noise enough to get the best price on your flights.
Enter Google Flights
We've talked before about using Google Flights to find cheap fares. While there are more sophisticated tools out there, Google Flights is incredibly user-friendly, and is where I generally start searching for airfare nowadays.
Google Flights also has some more advanced tools, including a price tracking option. I've found this to be surprisingly useful, and figure it might help some of y'all as well.
Rather than casting runes to determine optimal purchasing conditions, you can set up alerts to let you know when the price changes, and receive notifications right to your inbox!

Finding the best time to buy a flight
In this case, I was keeping an eye on specific flights for a client. They were flying from New York to Edinburgh, and then back from Dublin, and had certain dates they needed to travel.
We chose the best flights (based on timing, product, etc.), using the multi-city tab on Google Flights: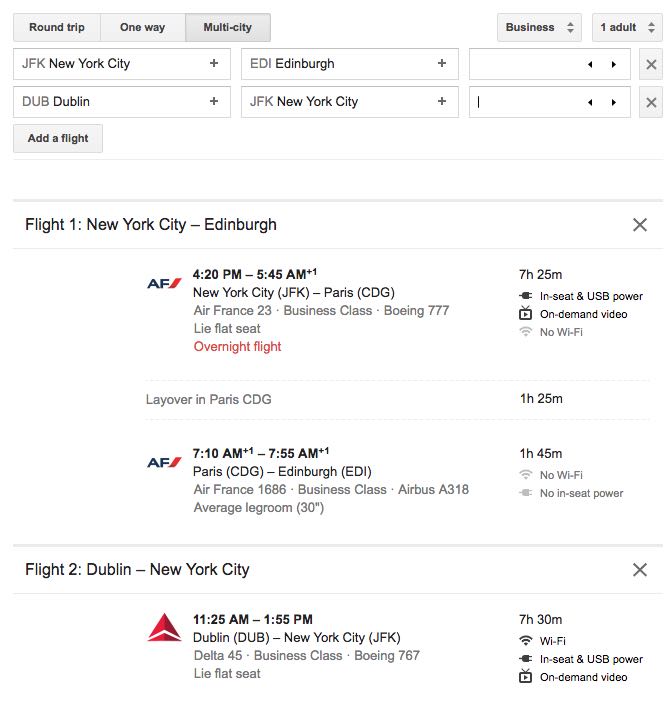 Once you've picked certain flights, you'll see the "Book, track or share" box, and it's the tracking we're really interested in.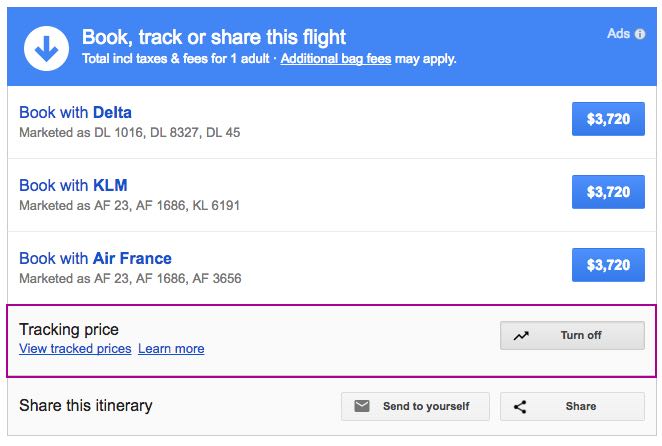 Turning this option on activates alerts, and you'll get notifications of price changes. Conveniently, Google Flights will also give you alternative flights so you can get a sense of the market trends.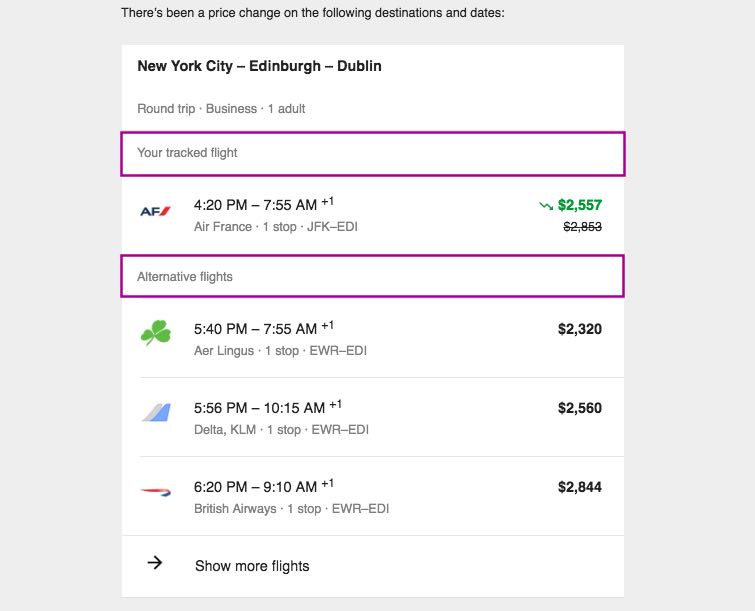 My favorite geeky feature is the Price History graph, which gives you an easy snapshot of pricing fluctuations from whenever you started tracking.

In this case, the lowest fares were available about 14 weeks prior to departure, saving ~$500 per ticket versus just "sensing" that a particular flight was a good price.
Finding the best flight prices on any carrier
To look at a domestic example, let's take the flights I'll need to go to Chicago for Frequent Traveler University in November. I'm feeling a bit carrier agnostic lately, so don't really care which airline I fly domestically — I just want to have the best price.
Enter your city pair and travel dates into Google Flights (and apply any filters needed for stops, airline, times, class of service, etc.). You'll immediately see an option to "Track Prices" — though most of us generally scroll past that to look at specific flights: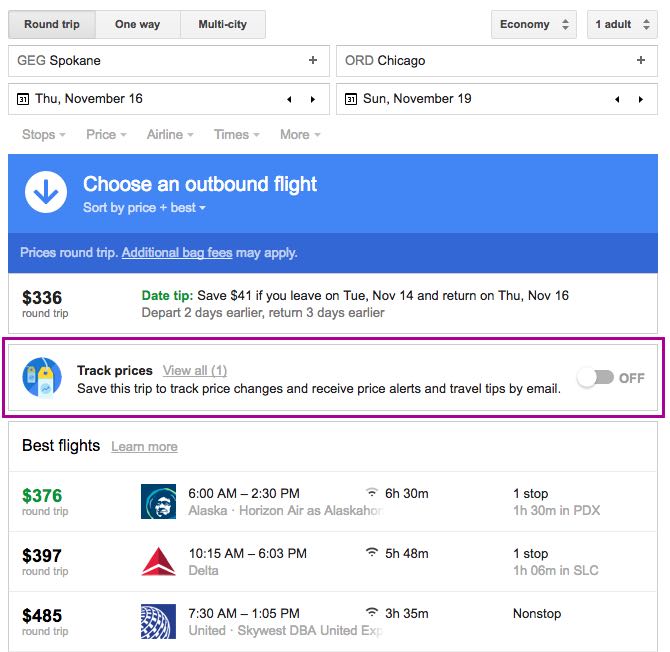 Activating that toggle will search all routes and carriers for the parameters you've given. If you have date flexibility, it's generally easiest to set a second alert for the other date combinations.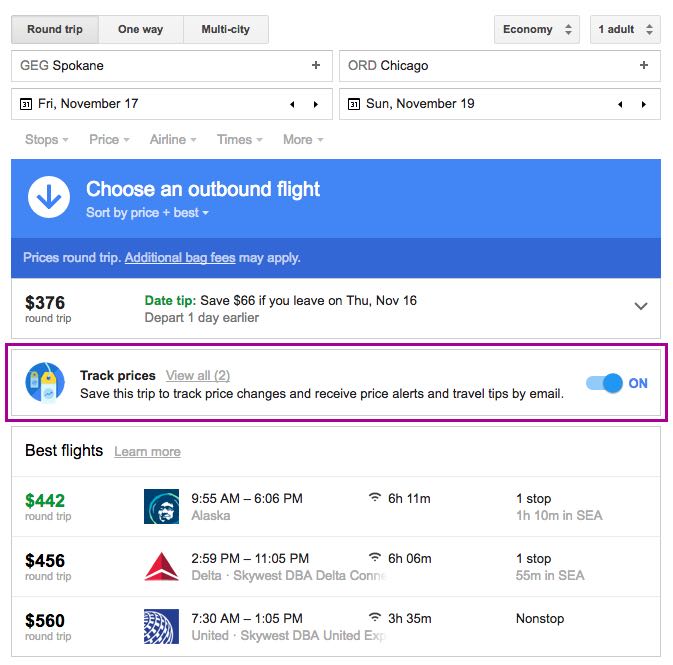 Receiving email alerts is the easiest way to monitor prices, but you can also access your tracked flights directly from Google Flights.
Just select the stacked menu in the upper left:

Then choose "Tracked prices" to show any updates for routes you've chosen to monitor: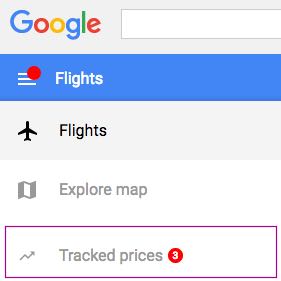 You can disable tracking at any time, though I tend to keep monitoring even after tickets have been purchased. It's not necessary, I just find it interesting.
Bottom line
Google's price monitoring tools are so simple to use, and save me a tremendous amount of time. Again, there are more complex solutions, but this really can't be beat in terms of ease of use.
From tracking prices for clients to handling requests from friends and family who ask to let them know about "good deals to ____ for Spring Break," I get a ton of use out of Google Flights.
How do you track flight prices?