As you may have heard, ANA had an amazing fare sale — or possibly a mistake fare — with roundtrip business class tickets from Vancouver to Sydney going for about $700 USD. Either way — and to me, the reason doesn't much matter– a few folks were able to get a great deal.
The fare was bookable for a few hours roughly around lunchtime yesterday in the US, though availability was fleeting. You needed to start in Vancouver and connect in Tokyo before continuing on to Sydney. There was also a 7-day minimum stay requirement, which a few purists out there would argue makes this not a mileage run.
We didn't a have a chance to cover it here on the blog. I saw it come across my feed pretty quickly, but was out building wooden toy trucks at Home Depot Kid's Workshop. So I sent a quick text to my wife and told her to do her best. She managed to find availability for all five of us, book the ticket, and get it issued before the music stopped. I reckon I just might have the most amazing wife ever. (We probably won't actually get to go, but more on that in a bit.)
The deal is now long since dead, but here are some tips on how you can be ready for the next one.
Subscribe to a few key blogs and network
We do a lot of things really really well here at OMAAT, and we certainly like to cover ephemeral mistake fares if we can, but the truth is that this isn't our bread and butter. So just as with politics, you shouldn't get all your news from one source.
The Flight Deal and Secret Flying are always among the first to broadcast mistake fares, as well as other really good deals. I saw this ANA mistake first on Secret Flying. I also saw it quickly on Frequent Miler and View from the Wing, though I'm sure others covered it as well.
The low tech way to find out about deals is to make friends in this space. Within minutes of this deal becoming public, I had multiple messages pouring in about it. You can meet people by attending some local meetups, Frequent Traveler University events, and whatnot.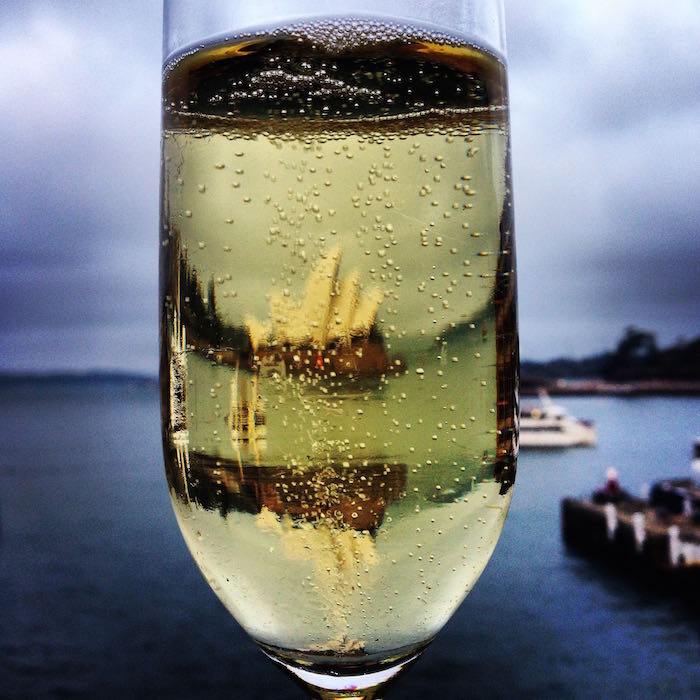 Have your calendar online, updated, and shared
Mistake fares don't last long. In this case, I think it was a few hours, though the pickings got slim real quick. The fact that it occurred over the weekend probably helped as usually there are fewer corporate eyes on the screen during this time.
The point is, you have to act fast. There's no time to ask your wife when her sister's wedding is. You don't have time to run over to the fridge and look at the school calendar. Time is of the essence.
So make sure your calendar is always up-to-date and shared with your spouse or other key decision makers.
My wife and I have used Google calendar for years. It has all of our work schedules, appointments, and previously scheduled trips in it, so that either of us can quickly identify the white spots on the calendar.
Book now, ask questions later
This is not the time to map out your ideal trip. When a mistake fare hits, your first objective is to just get something to ticket. Don't try to optimize the routing, the carrier, or the dates. Pick something that you think will work and book it. Or try to book it.
I say try, because it might fail the first time. So try different online travel agencies, different portals, different airline websites. Get creative and be relentless.
As long as you are booking on a US carrier website or a US online travel agency, you'll have 24 hours to cancel the reservation. So get one booked first, then tell your spouse about it. If they don't agree that it's amazing, you can cancel it later.
Once you have your first itinerary booked — don't worry about whether it's ticketed yet — you can go back and try to work on a better one. This time you can be a little picky. Maybe you want to fool around with putting a stopover in Tokyo (just $100 more on this Sydney deal), or route back through San Francisco so you can get off the plane and go home. That's great, but it takes time to figure all that out, so save it for your second, third, or fourth itineraries.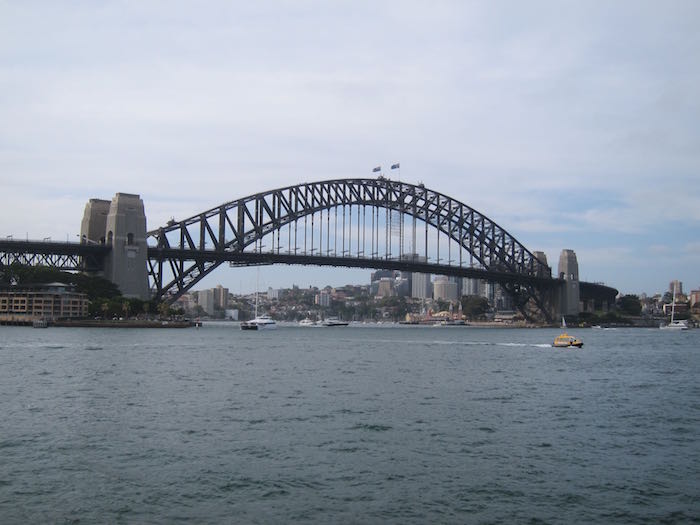 Don't let the perfect be the enemy of the good
In my case, my wife used Google Flights to find dates that worked and then clicked the direct link to book at United.com. And it worked, which was great.
But it wasn't perfect.
That's because for those of us wanting to credit these flights to United, having United issue them means we'd only earn award miles based on the price of the ticket. Specifically, as a Premier 1K, I'd earn 11 miles per dollar spent, or about 5,000 miles.
But if ANA had issued the ticket, United would award miles based on the distance flown with a 50% class of service bonus since it was in business class. Since the trip is 20,000 miles, we'd earn 30,000 award miles per person.
That's right, the exact same itinerary would earn either 5,000 miles or 30,000 miles depending on where it was booked! Crazy, eh?
So yeah, my heart kind of sank when I realized where my wife booked the tickets. But then a little voice in my head said "Your wife just booked a mistake fare while you were out of the house!!!! Do you know how many guys in this world wish they had a spouse like that???"
Don't call the airline
No post about mistake fares would be complete without a reminder to not call the airline. You can pretty much do whatever you want with a computer, but as soon as you get a person looking at your fare, there's a chance they'll sound the alarm and the deal will get killed faster.
And remember, just because you may have your tickets in hand, there's hundreds of folks out there just like you frantically entering their credit card numbers, or watching a spinning hourglass, hoping they aren't too late.
There's almost always time to sort things out like seating, upgrades, or whatever, after the dust settles.
Bottom Line
If you were one of the lucky few who booked business class tickets on ANA from Vancouver to Sydney, congratulations. I've been flying on mistake fares for a long time — including United's $1,500 CNZ business class mistake fare to Auckland and Sydney in 2007 — and my gut says this one is going to get honored. If you missed it, don't worry, there will always be another.
And when, not if, that mistake fare comes along, hopefully you'll be ready.
Oh, I almost forgot. My wife actually booked our trip on top of another commitment — apparently she knew it, but those were the only dates available for five people, so she figured we'd talk it over. We'll be cancelling our tickets. Bummer. 
Did you get in on the ANA Sydney deal?