I received an email from a reader a couple of days ago who was worried because he booked an award ticket and his middle name didn't appear on it. Most airlines do say that the name on the ticket has to exactly match the name on the government issued ID. And that can be intimidating, since I don't think anyone wants their trip ruined before they can even get on a plane.
So in practice how closely does the name on your ticket have to match the name on your government issued ID? Here's what you should know in general:
The "surface" of the ticket may not display your full name
Even if you enter your first, middle, and last name when booking a ticket, the "surface" of the ticket (the e-ticket receipt, etc.) may not actually show that. Different airlines have different reservations platforms, so they display reservations differently. Furthermore, some agents have different interpretations of having full names on a ticket:
The "Secure Flight Data" on your ticket should include your full name and date of birth, though that's different than the "surface" of the ticket; some reservations agents will enter your middle name in the "Secure Flight Data" field, but not on the ticket itself
Even if a reservations agent enters your full name on the "surface" of the ticket, the name can appear in different ways — sometimes you won't see any middle name on the ticket, sometimes you'll see the first and middle names merged, sometimes you'll see the full first name and middle initial, etc. — none of which are wrong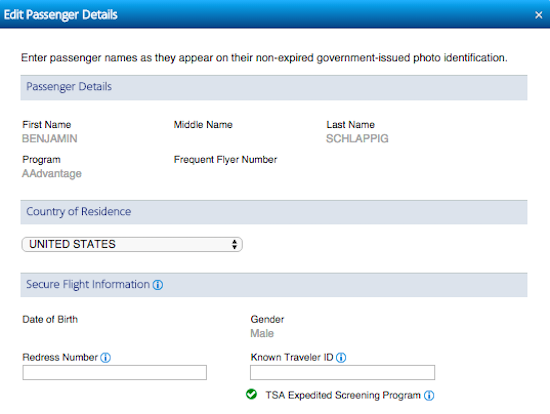 Any of those methods is fine
As explained above, there are different ways that middle names can appear on tickets. But even if you have a middle name and it's not on the ticket, it shouldn't be an issue.
Personally I often make reservations without putting my middle name on them, and I've never had an issue. I've never even been questioned. Ticket and gate agents want to get you on your way, and they know that often reservations agents are inconsistent when it comes to how they display names on tickets.
So if you have a middle name and it doesn't appear on your ticket, you have nothing to worry about, as far as I'm concerned.
What about misspelled names?
Admittedly this gets a bit more complicated. If your name is misspelled you should try to get it changed if possible. Technically airlines say that name changes aren't allowed, but if you quickly realize that there's a minor error, they should be able to fix it:
If travel is booked and flown on the same airline, this should be pretty straightforward, as the airline has control over their own ticket, and should be able to make the change; that being said, they may only be willing to do this if you catch the error shortly after ticketing
When there's travel on multiple airlines, this gets considerably more complicated, since it's tough for just one airline to change the name on an already ticketed reservation
Everyone will have different risk tolerance, but if it's a very minor error (ie, the first name displaying as "Benajmin" rather than "Benjamin") I'd call the airline and have them put a note in the record acknowledging the spelling error, and then call it a day. Chances are they won't even notice at check-in, but if they do, you can just tell them to reference the notes.
That's something some people won't be comfortable with, but personally that has done the trick every time I've been in a similar situation.
Bottom line
While airlines like to pretend that you'll be denied boarding if the name on the ticket doesn't exactly match the name on your government issued ID, the reality is a bit different. I certainly wouldn't be worried if your ticket doesn't show your middle name (or even if it's just not on there at all).
In the event of a minor spelling error I'd see if the airline can change it. If they can't, I'd just have them note the error in the notes of the record and count on that being fine. Rebooking tickets is complicated otherwise.
What has been your experience with names not displaying correctly on tickets? Has anyone been denied boarding due to a misspelling or a name not appearing fully?