Well this is kind of cool from an avgeek perspective, though perhaps otherwise not terribly useful.
MIAT Mongolian flew to Seattle
Over the weekend MIAT Mongolian operated a nonstop flight from Ulaanbaatar to Seattle, marking what was allegedly the first-ever nonstop flight from Mongolia to the US.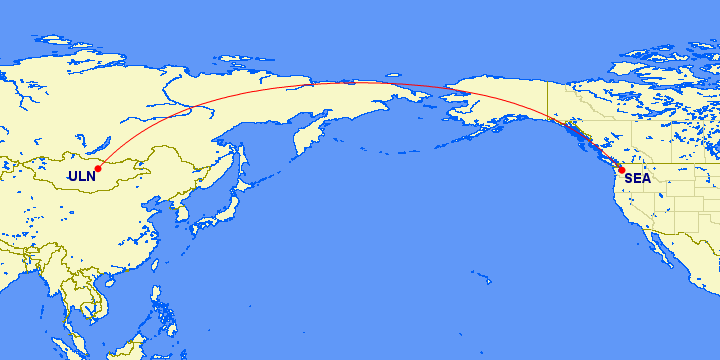 MIAT Mongolian's long haul fleet consists of two Boeing 767-300s, and one of them flew to Seattle on Sunday.
The seven year old Boeing 767 with the registration code JU-1021 operated the ~5,300 mile eastbound flight in 10hr53min, and the return westbound flight was operated in just 11hr3min.
Unfortunately there were no passengers on this flight. Rather this flight was operated to deliver 60,000 pieces of personal protective equipment to FEMA for distribution in Arizona and Nevada.
I had the chance to fly MIAT Mongolian business class from Ulaanbaatar to Frankfurt a few years ago, and it was a fascinating flight.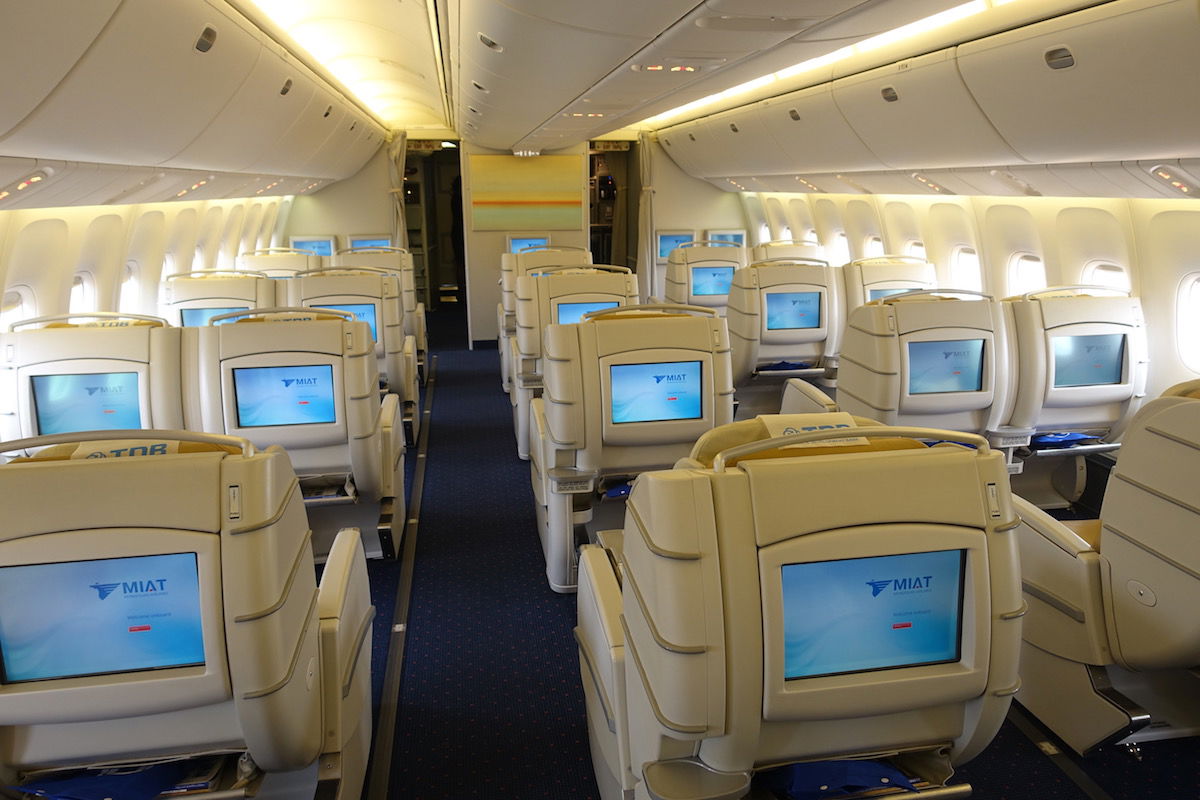 MIAT Mongolian 767 business class
MIAT Mongolian was considering US flights last year
While this was purely a cargo flight, it is interesting to note that in early 2019 MIAT Mongolian filed with the US Department of Transportation for permission to operate wet lease flights to the US.
With this, the airline was requesting permission to operate flights to the US via an intermediate point in Korea, Japan, or Hong Kong. The airline had targeted a June 2019 launch, and wanted to fly to either Los Angeles or Washington.
While MIAT's 767s wouldn't have been capable of operating to Los Angeles or Washington nonstop without payload restrictions, they could have flown to Seattle nonstop.
I never really could make sense of that idea, because the economics of one stop wet leased service just seems odd. Therefore I guess it shouldn't come as a surprise that nothing came of that.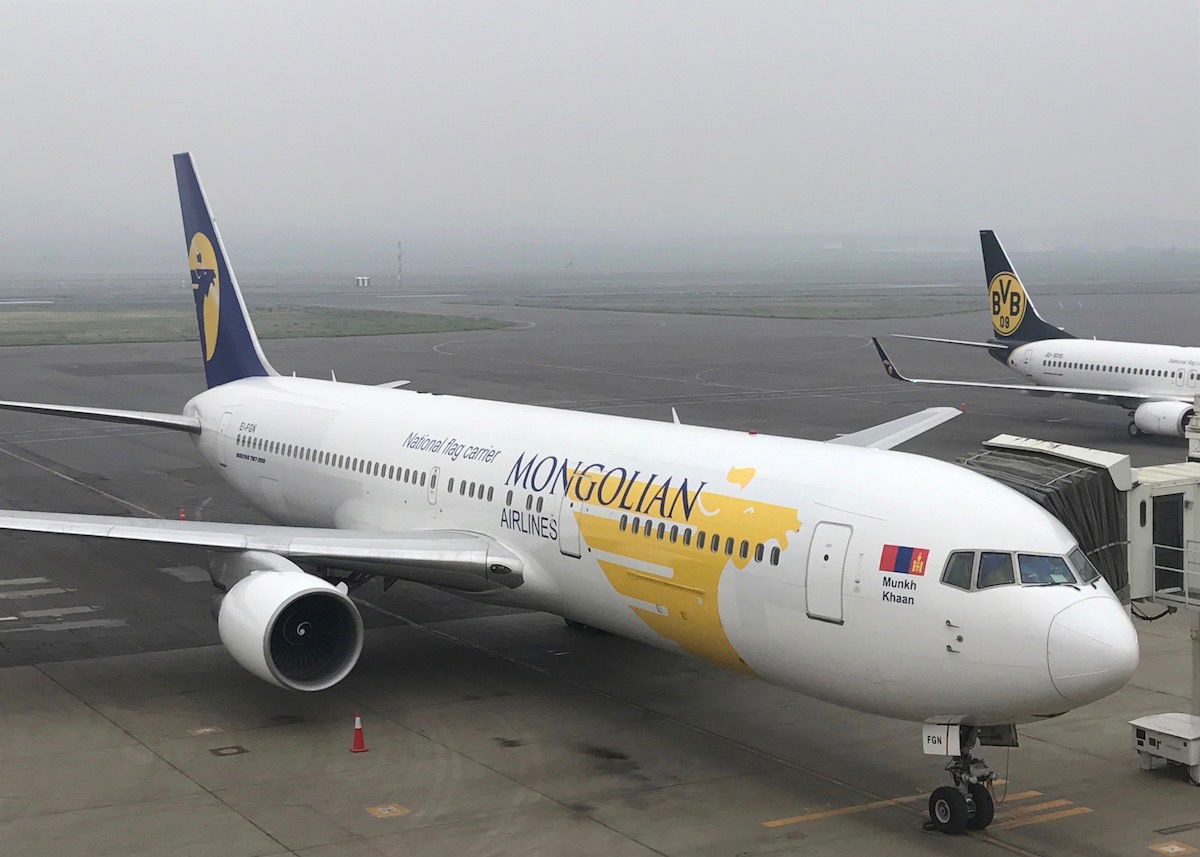 MIAT Mongolian 767-300
Bottom line
It's cool that a MIAT Mongolian 767 operated the first nonstop flight between Mongolia and the US. This was just to deliver supplies, so unfortunately no passengers got to experience this cool flight.
Early last year MIAT Mongolian had considered US service via an intermedia point on a wet lease basis. I'd imagine like many other routes that seemed aspirational, this one won't be happening for a while, given all that's going on.