Generally if I'm staying at a hotel and need something, I'll just pick up the phone and dial zero (whether I want to ask about late check-out, need more towels, etc.). In general I hate getting on the phone, but it gets the job done quickly.
I guess I'm old fashioned, because this weekend I tried something for the first time. I was staying at the W Aspen (stay tuned, I have so many thoughts on this place), and I decided to try the chat feature in the Marriott app.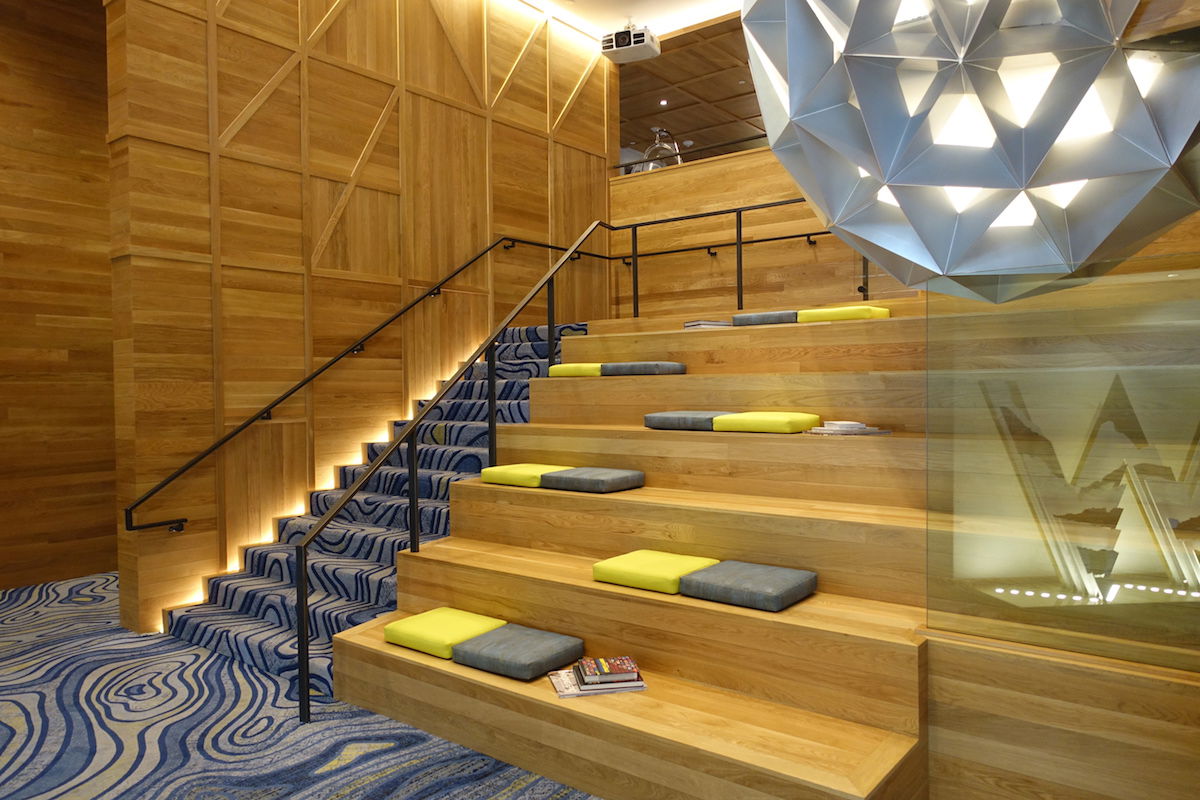 Specifically, when you're staying at a hotel and go onto the Marriott app, there's an option to chat directly with the hotel. It's basically an integrated texting service, so I figured I'd give it a try.
My hope was that this would be a good replacement for picking up the phone and calling. It's not like picking up the phone and making a quick call is a great inconvenience, but it seems like it could be a win-win to be able to text, as it seems more efficient all around.
That brings me to my question, since I was a Marriott chat virgin prior to this — what are reasonable expectations? Because it consistently took the hotel longer than I would have liked to respond. Based on that, I'm not sure if it's working as planned, and this just isn't for me, or if the hotel wasn't handling it properly.
For example, we were at a bar (which isn't nearly as scandalous as the name suggests) and wanted to get the hotel car back to the hotel (they have a complimentary service around town). Since the bar was loud and it was about 10 degrees outside, this seemed like a great opportunity to use chat.
But then all I got for 15 minutes was automated replies. At that point we gave up and just walked back to the hotel, because we didn't know if the service was actually attended. Eventually they did respond, but it was too late at that point.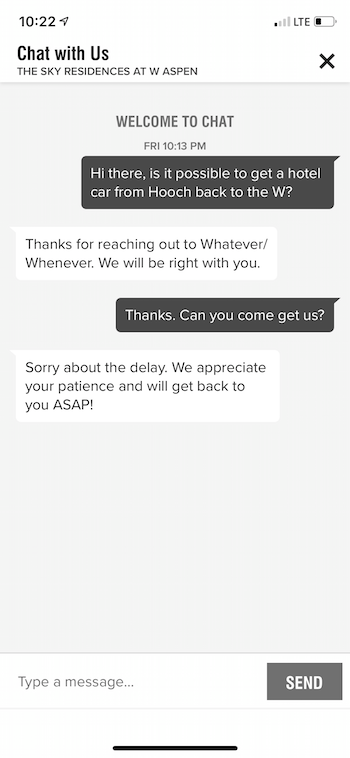 I then used the texting service a couple of mornings later to ask about the possibility of late check-out. I sent a message, once again only got the automated reply, and then about 15 minutes later went to the front desk to just ask, since we needed to plan our day.
They ended up still responding by chat, but only 48 minutes later.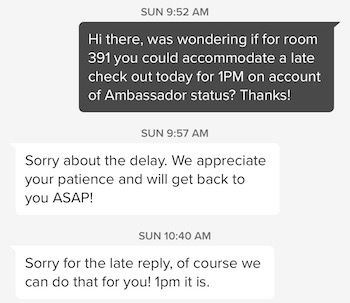 Bottom Line
This isn't intended as a complaint, but rather I'm just sharing my first experience using Marriott's hotel chat. I'd love to hear from you guys as to whether this is par for the course, or if hotels are supposed to be much more responsive?
The concept of an integrated chat with the hotel directly in the app is awesome, but the response time needs to be consistently fast for it to make sense. I'm not sure if that's asking too much, because you'd think the person working the phones could also be working this, so that response times would be similar.
I'm curious what you guys have experienced — Do you use the Marriott hotel chat feature? How fast have you found the service to be? Can anyone who works at a Marriott share how this is supposed to be handled?