In August Marriott announced that they're launching an all-inclusive platform.
Marriott's All-Inclusive Plans Up Until Now
Marriott sees a lot of growth with all-inclusives, and it's an area where they've historically had very little market share.
To kick off their strategy, Marriott announced that they had signed management contracts with developers who plan to build five all-inclusive resorts between 2022 and 2025, at the cost of over $800 million. This includes over 2,000 hotel rooms in the Caribbean and Latin America.
In Punta Cana, Dominican Republic, Marriott plans on opening the following resort:
A 650-room Autograph Collection property, expected to open in 2022
In Riviera Nayarit, Mexico, Marriott plans on opening four resorts:
A 240-room Ritz-Carlton property, expected to open in 2023
A 400-room Westin property, expected to open in 2023
A 300-room Autograph Collection property, expected to open in 2025
A 500-room Marriott property, expected to open in 2025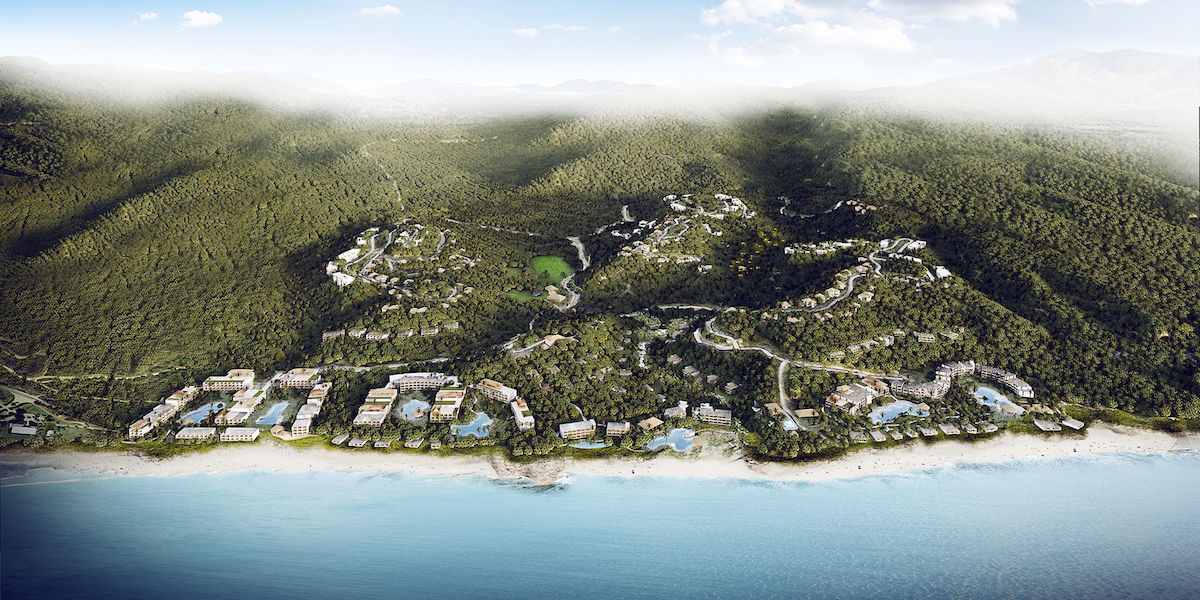 While those are some potentially cool developments, they're still several years off. I figured all along Marriott was hoping to have some all-inclusive resorts before that, and that the initial announcement was a way for them to signal to investors and hotel operators that they're open for business, so to speak.
Well, the next plan for Marriott's all-inclusive platform has just been announced.
Marriott Acquires Elegant Hotels Group
It has been announced today that Marriott will acquire Elegant Hotels Group in an all cash deal. The offer price implies an enterprise value of approximately 199 million USD — this is between Marriott's 130 million USD purchase price, plus the roughly 69 million USD in debt that the company has, which Marriott will acquire.
Marriott isn't just taking over a management company here, but rather Elegant owns these resorts. Elegant owns and operates seven hotels with 588 rooms in Barbados. Six of the seven properties are along the West Coast of Barbados, and a majority of the properties are operated as all-inclusive resorts.
Marriott plans to carry out full renovations of these resorts. Upon completion of those renovations, Marriott plans on operating all Elegant hotels as all-inclusive resorts under one or more of Marriott's existing brands.
Furthermore, given Marriott's asset-light strategy, Marriott intends to market the hotels for sale over time, with long-term management agreements so that Marriott can manage the properties.
As Marriott CEO Arne Sorenson describes this purchase:
"There is a strong and growing consumer demand for premium and luxury properties in the all-inclusive category. The addition of the Elegant portfolio will help us further jumpstart our expansion in the all-inclusive space, while providing more choices on the breathtaking island of Barbados for our 133 million Marriott Bonvoy members."
Elegant Chairman Simon Sherwood says:
"The Board of Elegant Hotels is confident in the Group's long-term prospects but believes that this offer represents compelling value for our shareholders and a great opportunity for our employees to be part of one of the world's leading hotel companies. The fact that Elegant Hotels has attracted the interest of a company of Marriott's caliber is a resounding endorsement of the outstanding quality of our properties, operations and people, and indeed of Barbados as a highly desirable destination. We are therefore unanimously recommending the offer to shareholders."
Bottom Line
This is an interesting move on Marriott's part, especially given that they have an incredibly asset-light strategy. So they're buying seven resorts in Barbados, renovating and rebranding them, and then they hope to manage them long term while selling the hotels to investors.
I don't know much about Barbados or Elegant properties, but they don't look particularly luxurious. It'll be interesting to see if Marriott plans on turning any of these intro true luxury properties, or if we should expect them all to be mid-range.
What do you make of Marriott's Barbados investment?