I'm sure most road warriors have either dealt with bedbugs before, or at least had a bedbug scare when staying at a hotel. While I don't envy hotels for having to control for bedbugs, they do also have an obligation to make sure they're selling clean rooms. So it sucks, but that's the business they're in.
The Washington Post has a story about a lady who had bedbugs in her room at a Red Roof Inn near Washington DC, and ended up suing the hotel over it.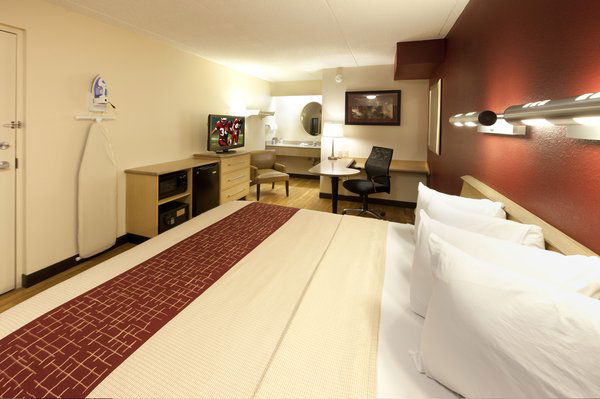 She stayed at the hotel for one night in January 2014, and woke up itching, finding her arms and hands covered in welts. She then found bedbugs crawling under the blanket:
"She was completely disgusted," said her lawyer Daniel Whitney, of Towson.

In the lawsuit, Belle claimed that the Oxon Hill motel had previously found bedbugs in guest rooms and treated infestations. But the hotel did not check that Belle's room was free of bedbugs before it rented it out to her, the lawsuit claimed.
So the hotel had previously found bedbugs and had treated them. But they apparently didn't specifically check to see if this guest's room was free of bedbugs (or perhaps didn't have a proper protocol in place to consistently check rooms).
Amazingly she was awarded a $100,000 settlement for the bites and subsequent distress! Not surprisingly, Red Roof Inn disagrees with the ruling:
In an e-mailed statement, a Red Roof Inn spokeswoman said Thursday that the company "disagrees" with the jury's award and "plans on exercising all of its rights related thereto."
I guess it should come as no surprise that the guest's attorney is an ambulance chaser bedbug chaser:
In Maryland, Belle's lawyer — Whitney — has become known locally for filing dozens of lawsuits that seek a total of millions of dollars in damages related to bedbug cases. He said most of his cases are against apartment building owners and managers who the victims say were negligent in dealing with infestations.

Whitney has become known as the "bedbug attorney."
Bottom line
I can see both sides here. I'm generally as pro-consumer as they come, though in this case:
Clearly the guest didn't suffer to the tune of $100,000
At the same time, I'm all for hotels being "punished" for negligence
At the same time (yet again), it sounds like the hotel had treated bedbug problems in the past, so it's not like they were ignoring it altogether
But goodness, $100,000 in damages for one instance of bedbugs!
What do you make of this ruling?
(Tip of the hat to LoyaltyLobby)