Uh oh. It looks like the JW Marriott Chandigarh may regret how much they charged someone for bananas.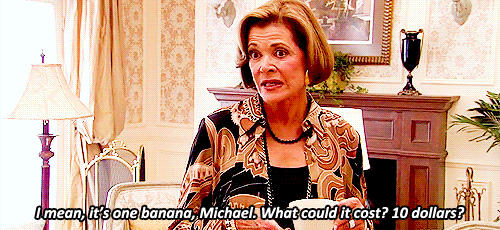 Indian actor Rahul Bose took to Twitter this week to share his outrage over the price he was charged for bananas at the JW Marriott in Chandigarh, India. He was at the hotel's gym working out, and asked for two bananas.
He was then asked to sign a bill for them, and it came out to 442.50INR. The bill shows that he was charged 375INR for a "fruit platter," plus 18% — that includes a 9% CGST and 9% UTGST. Using today's exchange rates that's ~6.40USD for two bananas.
He posted a 30+ second video to Twitter, and used hashtags #goingbananas, #howtogetfitandgobroke, and #potassiumkings.
You have to see this to believe it. Who said fruit wasn't harmful to your existence? Ask the wonderful folks at @JWMarriottChd #goingbananas #howtogetfitandgobroke #potassiumforkings pic.twitter.com/SNJvecHvZB

— Rahul Bose (@RahulBose1) July 22, 2019
That does seem excessive, though at the same time it seems to me like this might just have been a situation where they didn't have anything to ring the charge up under, so he got charged for a "fruit platter," whatever that is. You'd think they could have just given him a couple of bananas, but nope.
Anyway, this hotel is now being investigated by the government. Why? Not because of the expensive bananas, specifically, but rather because they charged GST on this. Of course this was only brought to light because of the price of bananas.
Business Today reports that a high level probe has been called by the city administration regarding this issue.
The Chandigarh Deputy Commissioner and Excise and Taxation Commissioner Mandip Singh Brar initiated the investigation into the "illegal and exorbitant charge of GST" by the hotel:
"Taking cognisance of the video and bill posted by the actor, I have ordered an investigation. I have directed Assistant Excise and Taxation Commissioner (AETC) Rajeev Chaudhary to conduct a thorough probe on how the hotel had charged GST on fresh fruits. Strict action will be taken if found guilty."
So the issue isn't the price as such, but rather the fact that the hotel charged GST on fresh fruit.
Based on doing some research, it would appear that bananas aren't subjected to GST in India. The GST for fruit varies from 0% to 12% based on the type of fruit.
So it's questionable whether the ordinary "fruit platter" would be subjected to the tax, since it's possible that it includes nuts or some other fruit that would be subjected to GST.
Nonetheless, the hotel has quite a situation on their hands, all arising from bananas costing over $3 each.
The hotel's Twitter account, @jwmarriottchd, has protected Tweets as of this point. Hah.