Trust me, I'm as shocked as you guys are. Well, I just got off my first flight on British Midland from Vienna to London, and I'm surprised to find out that they're a real airline. With real airplanes. And real people.
If you have no clue what I'm talking about, you probably don't credit any of your frequent flyer miles to British Midland. You see, they're a member of the Star Alliance and have a very lucrative award chart and earnings ratio, so a lot of us credit some flights to them from travel on other Star Alliance airlines without having ever stepped foot on one of their planes.
As an elite member with them for the past three years, I was utterly convinced they weren't a real airline, but rather only a frequent flyer program based in India (and a brilliant one at that). I had never flown them before, and aside from seeing the occasional British Midland plane at London Heathrow (which I had previously just assumed was a mirage), never had any contact with them.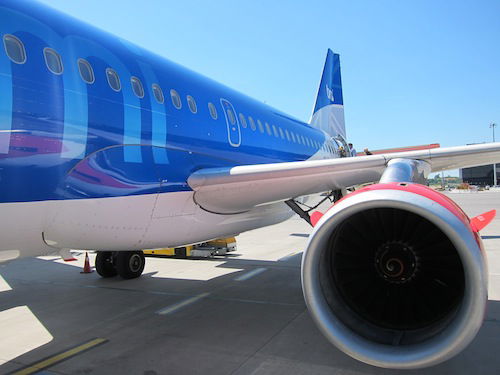 But they are indeed an airline, and actually decent enough, at least as decent as intra-Europe business class gets.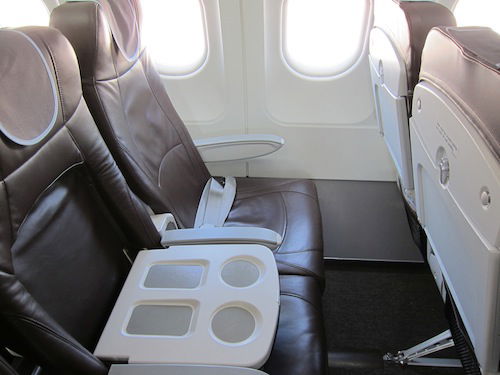 The flight attendants have fairly odd uniforms, as if they're dressed up for a New Years Eve party with the guy from Lucky Charms (top hat, tacky gold buttons on their jackets, etc.).
The meal service was actually quite good, consisting of a salad, pine nut gnocchi, and chocolate raspberry tart.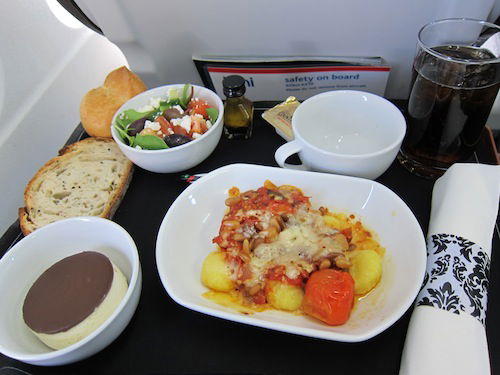 The only other noteworthy thing about the flight was the uber-obnoxious guy seated across from me. I'll save the details on that for the trip report, other than to say that he spent about 30 minutes in the loo with the Daily Mail. Creative, I've never actually seen someone take a newspaper or magazine into the lavatory on a plane.