I seem to see more and more people taking "wide angle" and "fisheye" pictures lately, at least if my Instagram feed is any indicator. They can be especially useful when taking pictures of hotel rooms and airplane seats, given that it's otherwise tough to get the entire "scene" in one shot. And that's not made easier by the fact that Instagram uses "square" pictures by default, which further reduces the potential to take landscape pictures.
So I had asked around about which lens people preferred for these types of pictures, and one was named most often.
I decided to buy the Olloclip iPhone 6 lens, which takes both fisheye and wide-angle pictures. I ordered it through Amazon and got it the day before Christmas.
It came in a fairly large package with three colors of "clips" along with a lanyard, which puzzled me at first, since I didn't get what the clips were for.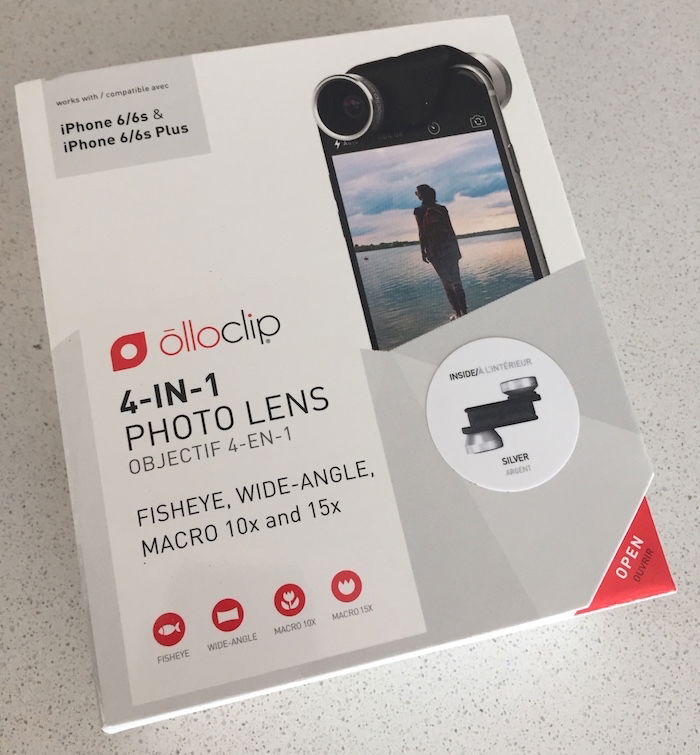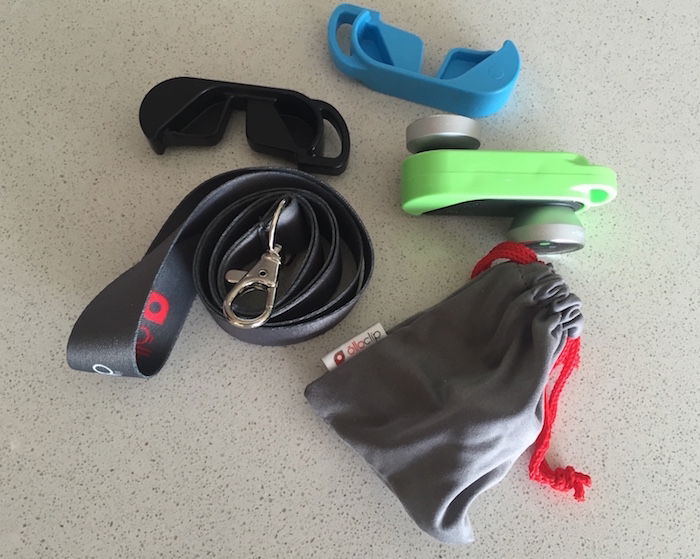 The actual "lens" is quite small (I put it next to a scissor in the below picture for size context), and super easy to use. Basically the lens "clips" onto your iPhone, meaning the lens itself goes over the usual iPhone camera. It slides on and off easily, though you do have to take off your phone case in order to use it. One side has a fisheye lens, while the other side has a wide angle lens.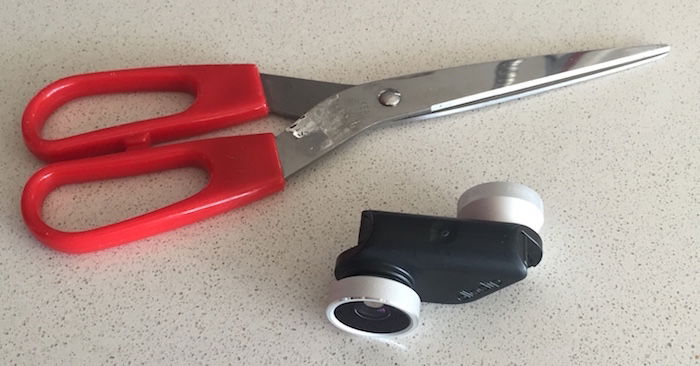 It really couldn't be easier to use, and I absolutely love it. For example, here's a picture I snapped of my room at the Royal Palm South Beach.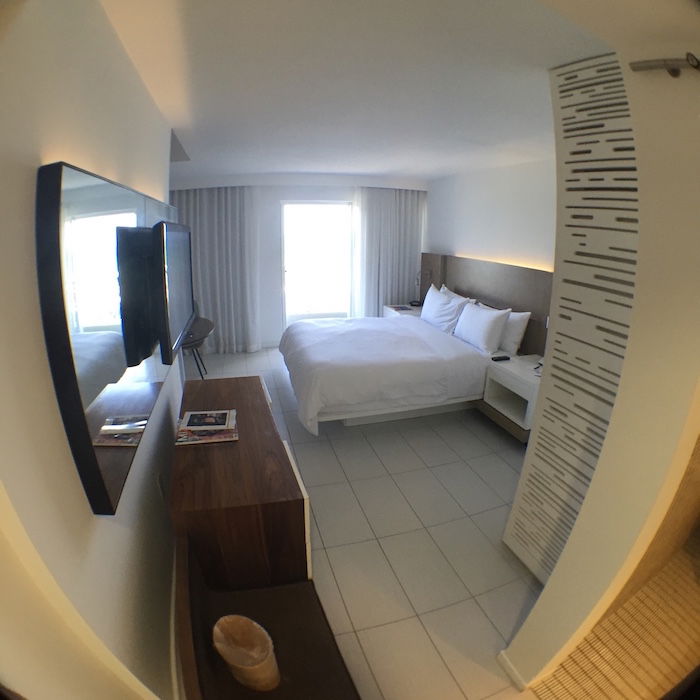 As someone who isn't especially tech savvy and likes "simple" accessories, this lens checks all the boxes. It's easy to use and the pictures are great quality.
Or perhaps more accurately I should say I was thrilled with the purchase. Unfortunately yesterday morning I left the lens behind in my hotel room, after my first time using it. It's not even the cost of the lens which bothers me, since it wasn't that expensive, but rather that I'm embarking on a trip where this lens would have been awesome.
And for that matter it's more the principle that kills me. I take really good care of my (few) material possessions, and almost never lose anything, so I've been beating myself up over this all day, because in my ~20 months of living in hotels I can count on one hand the number of times I lost something.
And I guess that actually explains the value of the clips and the lanyard. The lens is so tiny and I was just keeping it in the little "pouch," and didn't really know where to put it. If I had the lens attached to the clip and on a lanyard, it would be much tougher to lose.
So I highly recommend the Olloclip lens if you want fisheye or wide angle iPhone pictures, which can add some great variety to a photo collection.
Now if you'll excuse me, I'll go back to beating myself up over losing it this morning…
Anyone else love fisheye and wide-angle iPhone lens as much as I do?
Update: The good news is that I found an electronics store at JFK which sold exactly this lens. I didn't think it would be so easy to find. They even charged the same amount as online retailers. So while I'm out ~$80, at least I got the lens. Woohoo!