A reader recently emailed me about a frustrating experience he faced where a partner award ticket had been canceled by the airline without his knowledge, which brings me to a general tip that I think is worth emphasizing.
Don't rely exclusively on airline confirmation codes
When you reserve an airline ticket, you'll typically immediately see a five to six digit alphanumeric confirmation code. Many people (understandably) assume that this means that they're ticketed on a flight — after all, your booking may show up in the carrier's app, and you might even receive an email stating that your reservation is confirmed.
However, it's worth understanding that a 13-digit airline ticket number is much more important than the confirmation code that you're issued. Why? Well, a ticket number in conjunction with the correct flight segments showing indicates that you actually have a ticketed itinerary, rather than just a reservation.
When you book a flight, you won't always instantly be issued a ticket number. Many airlines don't do instant ticketing, so it could take anywhere from a few minutes to a few days until an itinerary is ticketed, depending on the circumstances. That's standard, so don't panic if there's not an immediate ticket number.
I check for a ticket number every single time that I book an itinerary. Where do you find it? Well, the final email confirmation from an airline confirming your reservation will typically contain the ticket number. Alternatively, it's also displayed on a carrier's website with the itinerary management function, or when you try to pull up the receipt online.
If a ticket shows as "pending," or something along those lines, that means that a ticket hasn't yet been issued. So you'll want to keep an eye on the itinerary, until it switches to showing as "ticketed."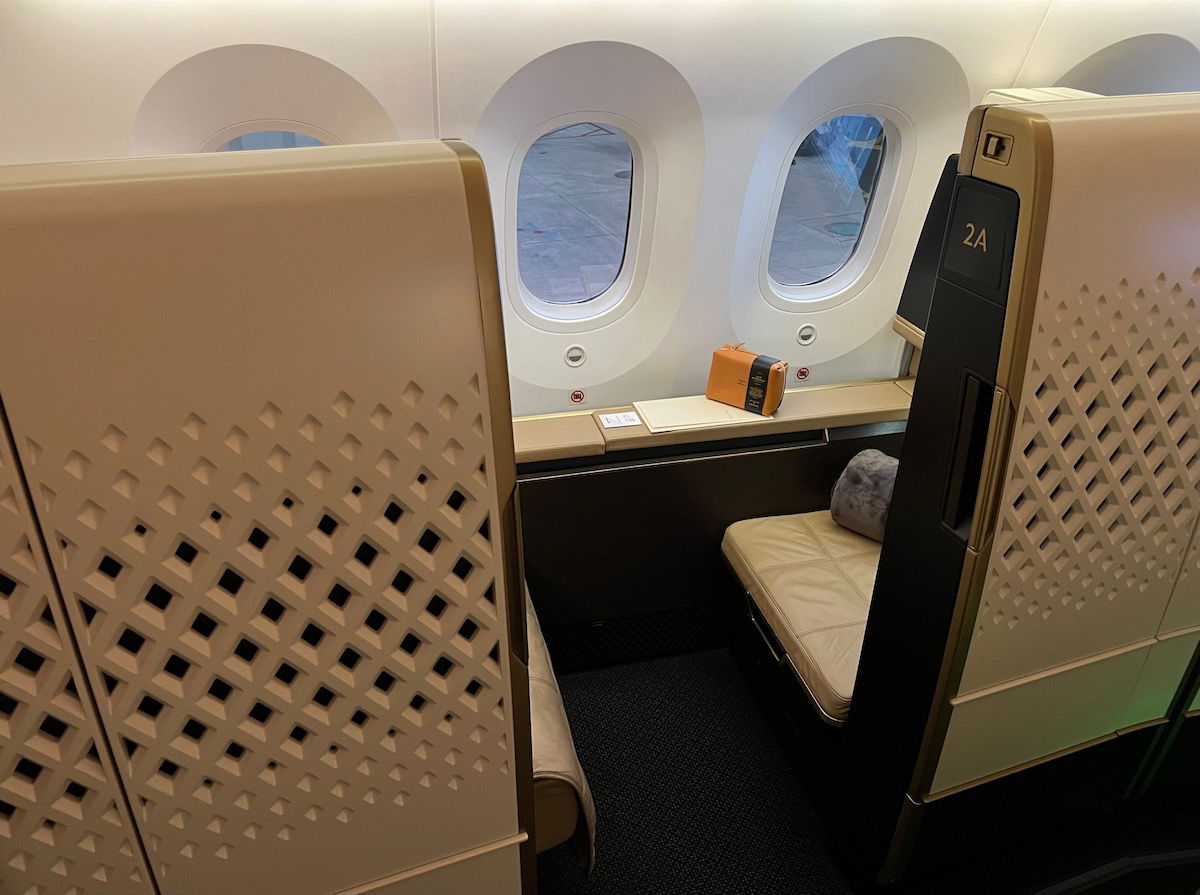 Why airline ticket numbers matter
The reason ticket numbers matter is because people often falsely assume that just because they have a confirmation code means that they're ticketed on a flight, and everything is in order. There are all kinds of glitches that can happen with airline reservations systems, so it's possible to have a confirmation code for an itinerary but to not actually have a ticket number (and therefore not be ticketed).
Look, I don't want to create paranoia — you'll be fine 99.99% of the time if the airline claims your ticket is confirmed and you have a confirmation code. However, for the small percentage of itineraries where things go wrong, a lack of a ticket number is a great way to predict there will be issues.
For example, when ticketing partner airline award tickets, sometimes there are issues between airlines communicating with one another. It could be that you try to book a complicated itinerary, only to days later find that the reservation hasn't ticketed, for whatever reason. Airlines sometimes aren't great about communicating when there are issues, so the best way you can advocate for yourself is to make sure you have a ticket number.
A reader shared with me a frustrating situation where he redeemed Iberia Plus Avios for an itinerary on oneworld partner SriLankan Airlines. He booked the itinerary a couple of months ago, and assumed he was good to go. After all, he received an email from Iberia confirming the purchase had been completed, and the Avios were even debited from his account.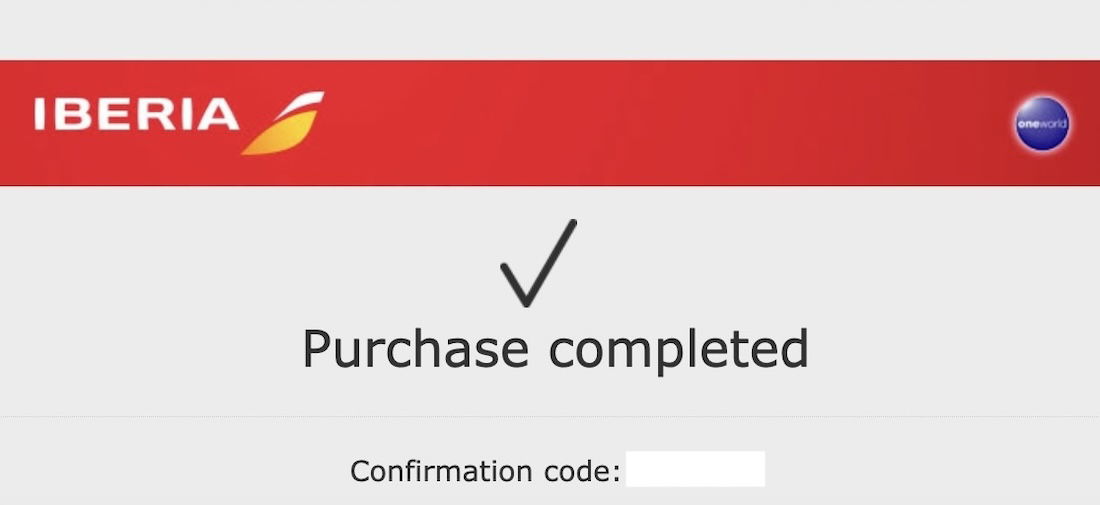 However, a couple of days before the trip he noticed he couldn't pull up the itinerary on Iberia's website. Long story short, Iberia provided awful customer service, and eventually someone claimed that the trip was canceled weeks ago because the correct passport information wasn't entered in the reservation. The airline never attempted to reach out to him.
It would appear that the airline never actually issued the ticket, as there was no ticket number associated with the itinerary.
Obviously fault here lies with Iberia, as the airline handled this situation horribly. If someone had a confirmed reservation and it was stated that the purchase was completed, then that should mean that the reservation was also ticketed. However, that's not always the case, unfortunately. The best thing you can do for yourself is to make sure you have a valid ticket number.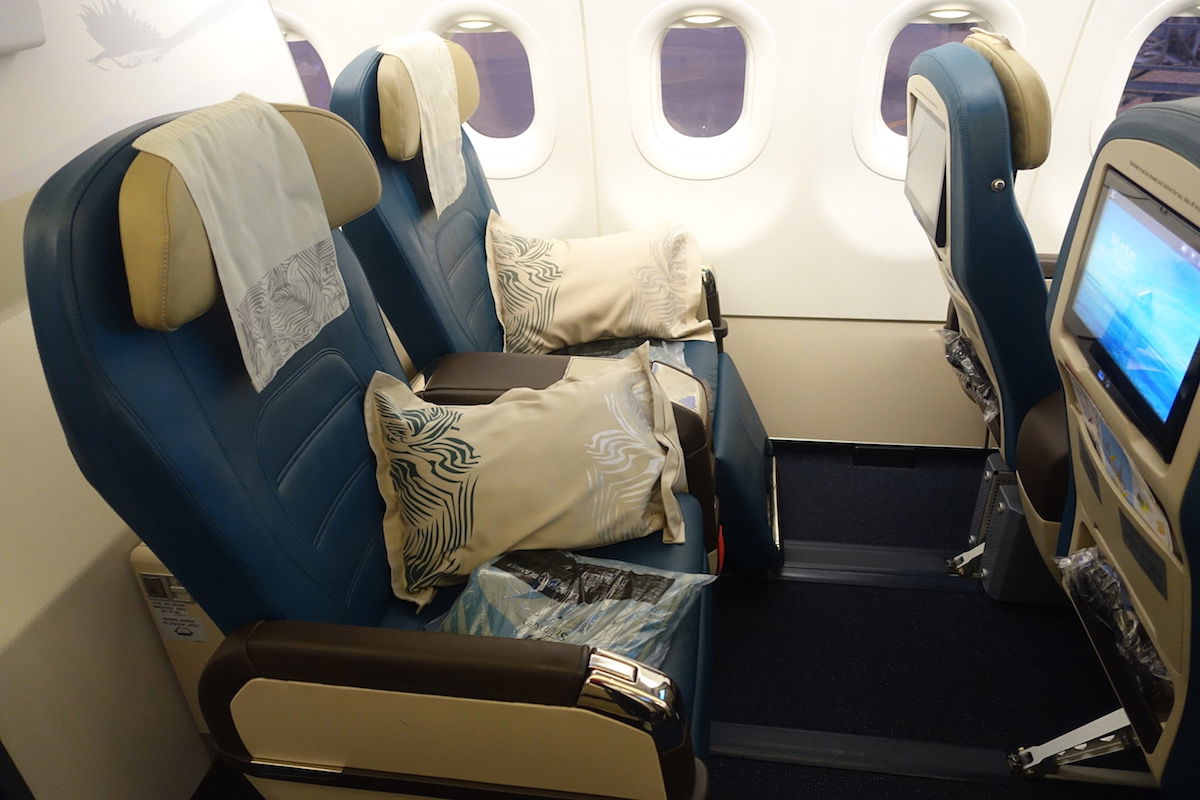 Bottom line
When you book an airline ticket, always make sure that you not only have a five or six digit confirmation code, but also make sure you have a 13-digit ticket number. It's possible to have a confirmation code without actually being ticketed on a particular itinerary.
When things go wrong and there are issues with ticketing, in a vast majority of the cases it involves itineraries that were never actually ticketed properly.
Have you ever had an issue with an itinerary due to it not being ticketed properly?