Reader Deepak asked the following in the "Ask Lucky" forum, regarding taking inaugural flights:
On my way back from India, I am thinking of changing my routing a bit (a little extra in terms of $) to be on the QR Inaugural flight from Doha to LA (my itinerary is in business) on Jan 1. Any body else has any experience taking such flights? Is it worth the extra effort? BTW, this was a suggestion from my 15 year old daughter – an AVID Lucky follower on OMAAT. Thanks
First of all, kudos to your daughter, she seems pretty awesome!
While I'm a miles & points geek, I'd say I'm probably even more of an aviation geek. I love planes, and over the years have gone out of my way to get on many inaugural flights as possible.
Generally speaking, there are a few types of inaugural flights that airlines operate: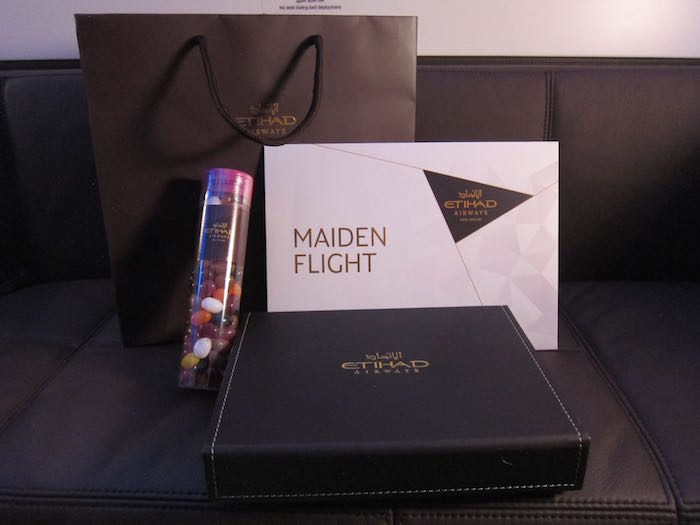 As you might expect, as a general rule of thumb:
Operating an aircraft for the first time ever will be the biggest "production," as both the airline and aircraft manufacturer have a vested interest in making the flight special
Operating an aircraft for the first time for an airline will typically be a pretty big deal, especially if that aircraft type is a big part of the airline's growth plans
Operating a route for the first time really is a mixed bag in terms of how much effort the airline puts into the inaugural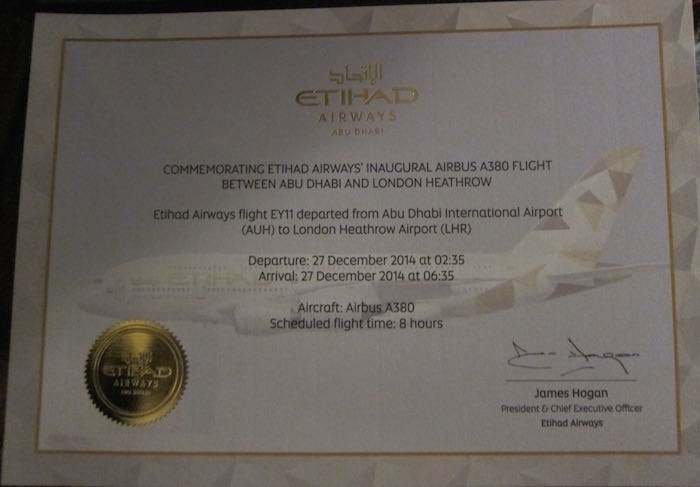 My experience on inaugural flights
In general I'd say it's worth a moderate amount of effort to take an inaugural flight, at least as an aviation geek. But keep your expectations low.
For example, I took the inaugural Etihad flight from Abu Dhabi to Los Angeles, and the extent of the "festivities" were receiving an inaugural flight prop and certificate. There was no gate party, no executives onboard, no water cannon salute (though that was a function of the drought in SoCal), etc. And that was fine.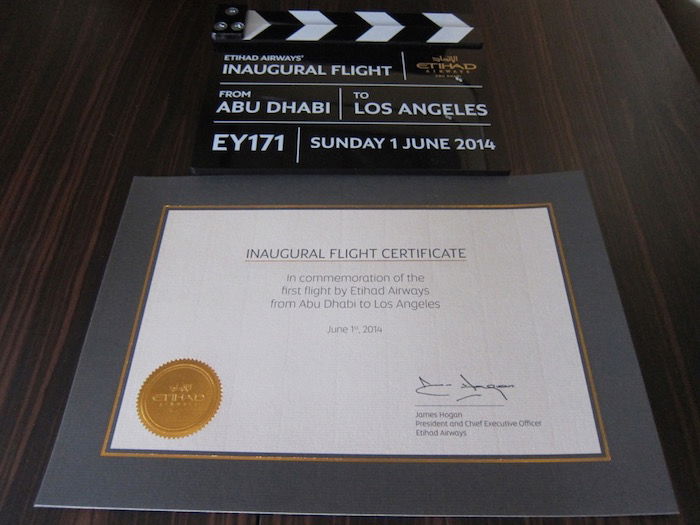 The Qatar Airways A380 inaugural had a small gate party and a cake aboard, though other than that there wasn't much "production" value.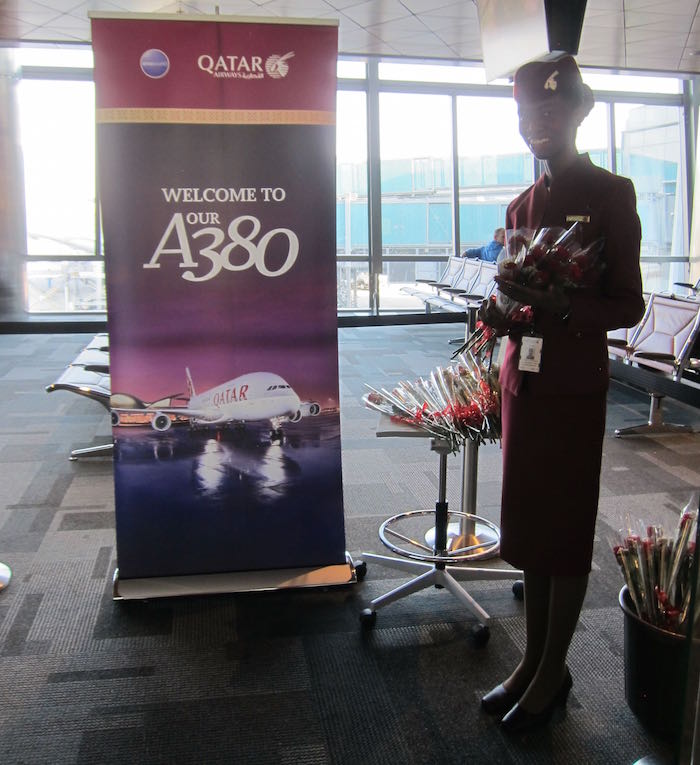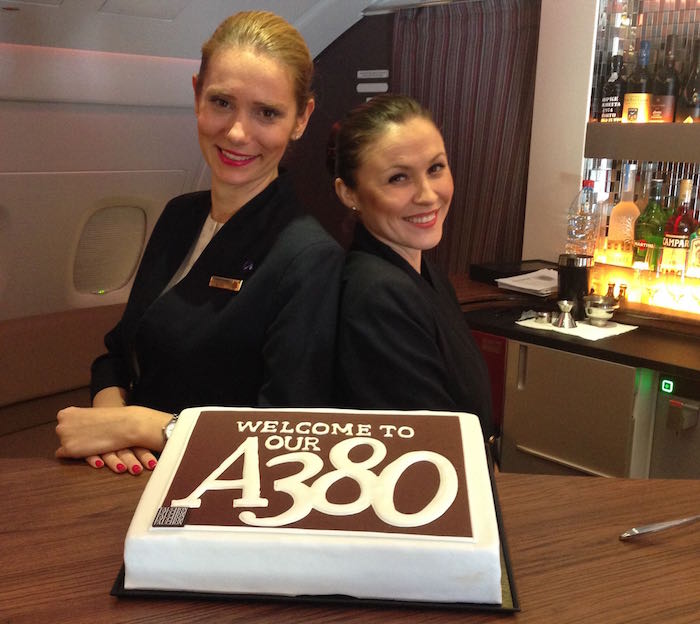 Meanwhile the Qatar Airways A350 inaugural was the biggest deal, as the CEOs of Airbus and Qatar Airways were aboard, CNN was filming live, etc. That was a huge celebration, both on the ground and aboard.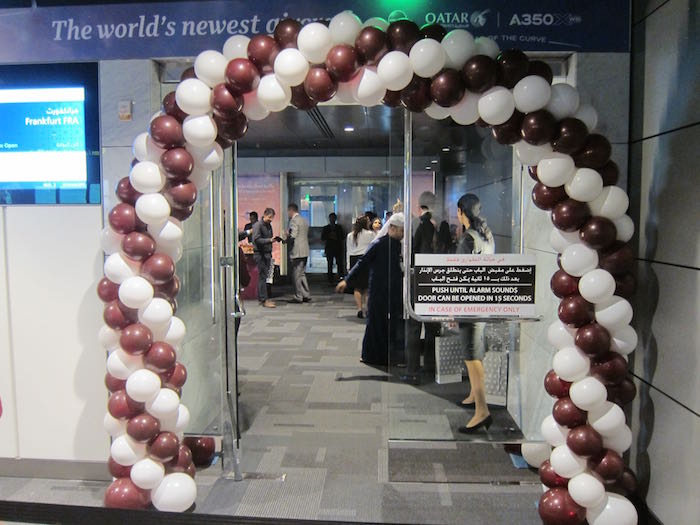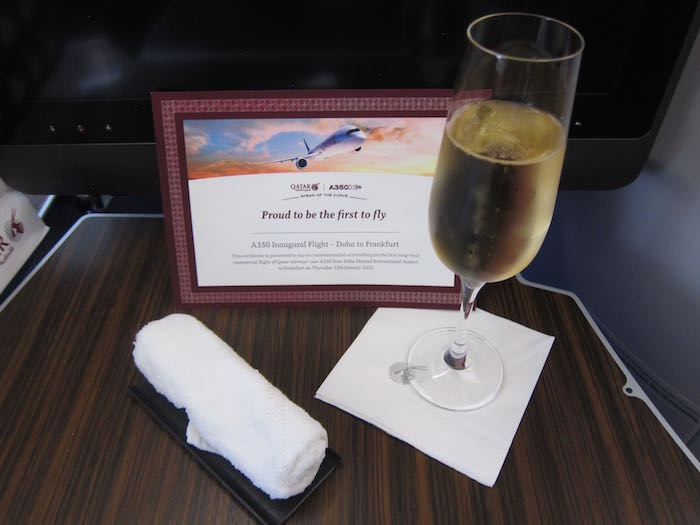 Would I go out of my way to take a Qatar Airways inaugural flight?
If I were Deepak, would I spend a little bit of extra cash to take the Qatar Airways inaugural flight to Los Angeles? Here's what I'd expect:
There will likely be a party of some sort at the gate
There will probably be an inaugural flight certificate, and maybe a gift bag with some goodies
Qatar Airways' CEO Akbar Al Baker is known for taking inaugural flights, so I wouldn't at all be surprised if he were aboard, given that this is the airline's first flight to the west coast of the US (he has taken much less significant inaugural flights); that being said, this flight might be an exception, since it's on January 1, so he might be on holiday
In general I'd expect some gate festivities for the departure out of LAX (including local politicians, airport officials, etc.), which you wouldn't be able to access; but since the inaugural flight is on a holiday, that might not even be the case
Bottom line
Inaugural flights are fun, and if Deepak is at all an aviation geek, I think it would be worth spending a bit of cash to get on the flight.
I hope he reports back with his experiences, and makes a point of booking himself close to the door, so he can be the first ever passenger to deplane on a nonstop Doha to Los Angeles flight. Now those would be some bragging rights. 😉
Have you ever been on an inaugural flight? In Deepak's shoes, would you switch to this flight?