Sometimes I really don't get what big companies are thinking. Hyatt Place is one of Hyatt's limited service brands. When I think of limited service hotels, the first thing that typically comes to mind is free breakfast. Whether it's Holiday Inn Express or Hampton Inn or Fairfield Inn & Suites, that's a pretty standard amenity. Up until recently, all Hyatt Place properties offered free breakfast.
It looks like Hyatt is now testing something new, per View from the Wing. Some Hyatt Place properties in the US have started charging for breakfast. The fee is $10 per room — at some hotels that's the cost for breakfast at all, and at other hotels that's the cost to buy-up from a continental breakfast to a hot breakfast. I guess they're trying to test out if either concept gets non-horrible feedback. That cost is per room and not per person, so the price isn't necessarily that crazy. However, it doesn't change the fact that they're eliminating a core element of the brand.
While there's not a master list of hotels that are participating in this trial, individual hotel websites should indicate whether breakfast is free or not. For example, the Hyatt Place Dallas-North clearly states that they charge for breakfast.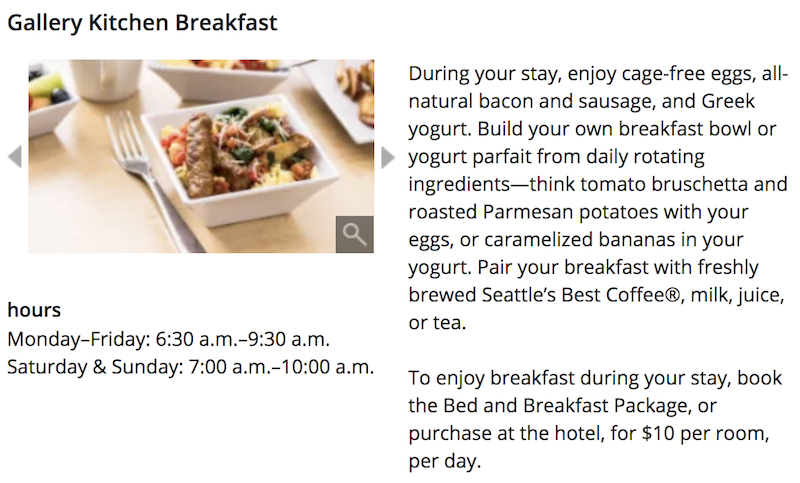 World of Hyatt Globalist members receive free breakfast at Hyatt Place properties that are taking part in this test. Technically Globalist members aren't entitled to free breakfast at Hyatt Place per the terms, but that's because historically everyone has received free breakfast at these hotels.
Hyatt says that those who made their reservations prior to February 1, 2018, will continue to receive a free hot breakfast even at hotels that are part of this trial. Hyatt will be looking at guest feedback to determine the best breakfast offering for Hyatt Place hotels in the US.
Having never worked in the corporate world, I'm always fascinated by how companies use "guest feedback." If I had a dollar for every time I've heard that a negative change is being made as a result of "guest feedback," I'd use that money to just fly the Etihad Residence everywhere. Obviously statistics can be manipulated and I'm guessing what they're looking for here isn't whether the feedback is good or bad, but rather how bad it is.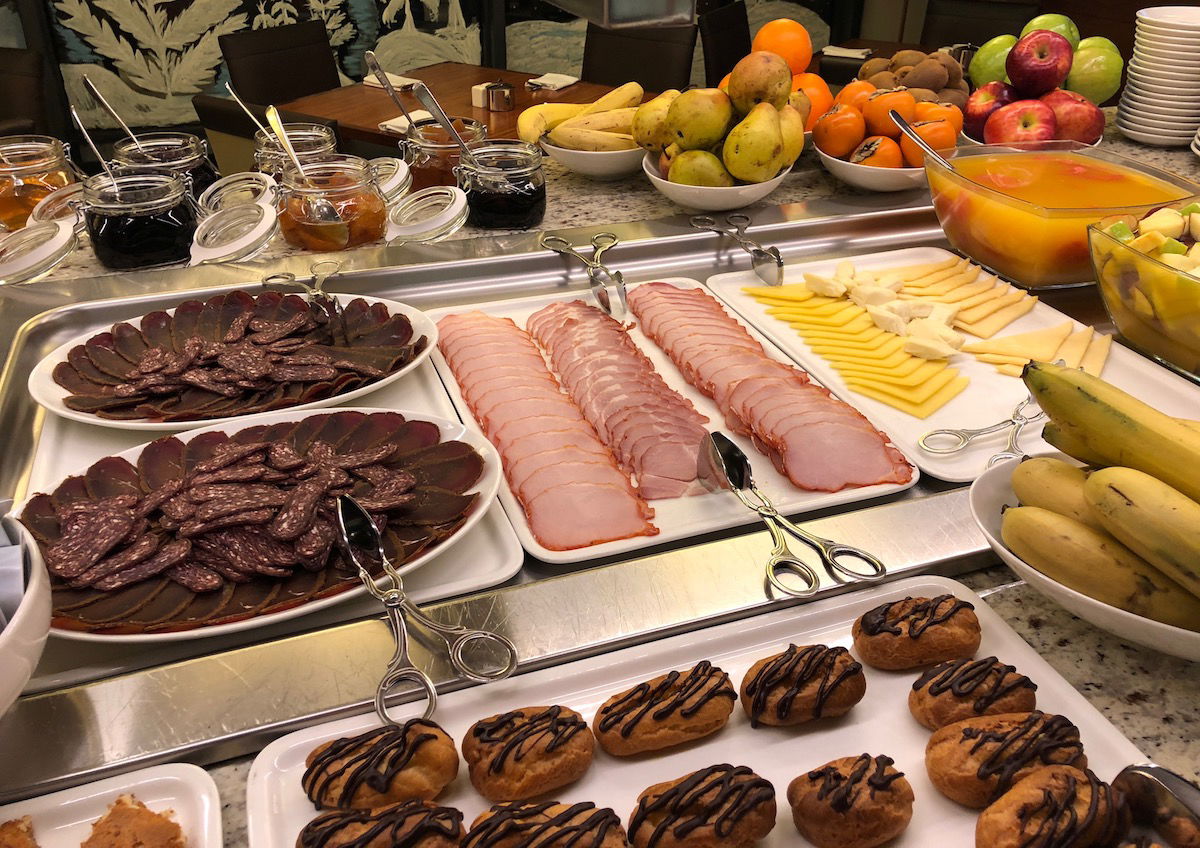 In fairness, there are already a few limited service brands that don't offer complimentary breakfast, including Aloft and Courtyard. While I get the Aloft concept (since the properties are unique and have a specific style), I can't say I've ever understood the Courtyard brand. While I know they're trying to improve the quality of the properties, they just seem to me like a limited service brand without unique character or free breakfast.
One other interesting trend the past few years is that I feel like limited service hotels aren't actually much cheaper than full service hotels anymore. It used to be that they were significantly cheaper, but I don't find that to be the case anymore. So when you eliminate something like free breakfast, you really eliminate the benefit of staying at one.
Obviously hotels would love if people responded positively to this, as it would lead to a new revenue stream and also a significant cost savings. It would make it much easier for Hyatt to sell the Hyatt Place concept to investors, given that it would improve margins.
If you're staying at a Hyatt Place that's participating in this pilot program, make sure you fill out your post-stay survey and give them the feedback they deserve.
Would free breakfast being eliminated change your willingness to stay at Hyatt Place properties?