A few months back I stayed at Hotel Pulitzer, which is a Starwood Luxury Collection property in Amsterdam.

Hotel Pulitzer Amsterdam exterior
It's an incredibly unique property, for better or worse — so unique that no two rooms are the same.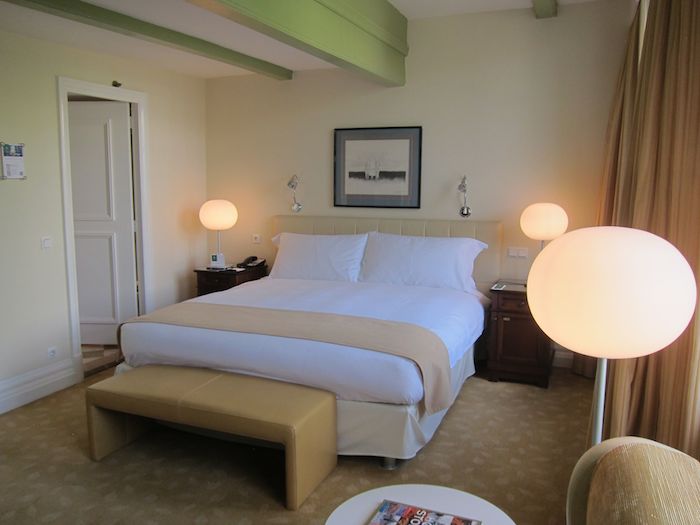 Hotel Pulitzer Amsterdam room
On one hand the hotel is a bit shabby chic, as it's no doubt past its prime. On the other hand, it's so nice to get all the benefits you grow accustomed to with loyalty programs without getting the typical "cookie cutter" hotel.
Anyway, color me surprised — Hotel Pulitzer will be leaving Starwood as of April 1, 2015. Per a message posted on the hotel's website:
The Hotel Pulitzer, a Luxury Collection Hotel, Amsterdam will be leaving the Starwood system on April 1, 2015. Reservations for dates on or after April 1, 2015, will not be eligible for Starwood Preferred Guest membership benefits, award redemption or accrual.
Furthermore, per the Starwood area manager for the Netherlands, the hotel will honor all award reservations that were made for stays after April 1, 2015, assuming they were made before the exit was publicly announced:
All SPG award night bookings for after April 1st 2015 that were made before the exit was publicly announced will be honoured at Hotel Pulitzer under the same conditions. Any SPG guests wishing to cancel their stay or transfer to the Sheraton Amsterdam Airport Hotel will also be able to do so. SPG members will be advised that since the hotel will no longer be affiliated with Starwood, they will not earn Starpoints for any eligible charges incurred, nor will they receive any of Starwood Preferred Guest membership amenities or benefits.
This is a pretty big blow to Starwood's hotel portfolio in the Netherlands. Otherwise they just have a Sheraton at Amsterdam Airport, as well as Hotel Des Indes, located in Den Haag, which is about an hour train ride away.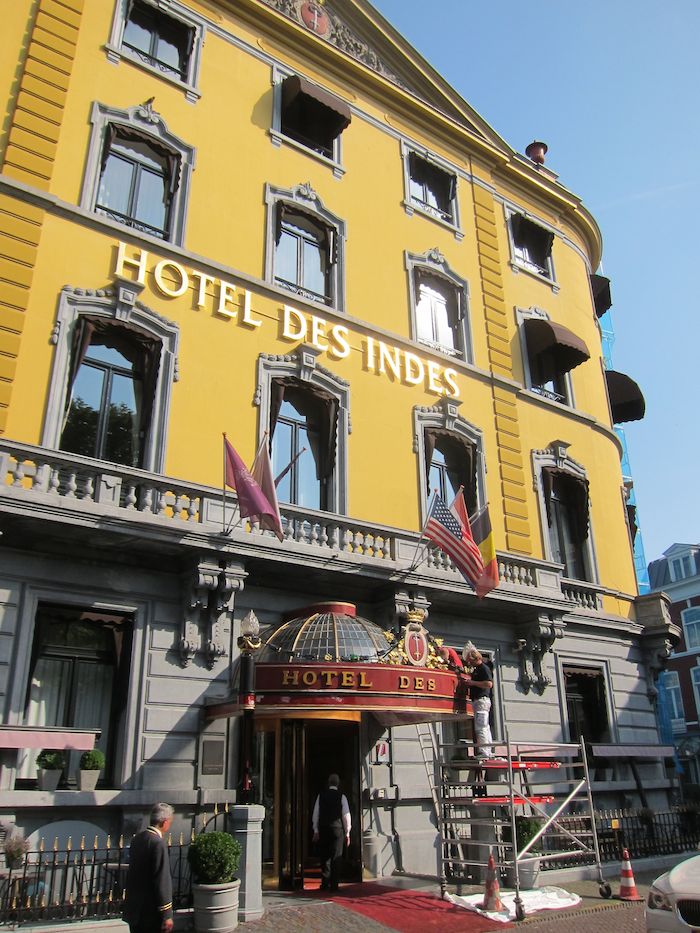 Hotel Des Indes Den Haag exterior
Starwood is also building the W Amsterdam, which is scheduled to open on September 1, 2015. That being said, stylistically W and Luxury Collection couldn't be more opposite as brands.
I am curious what the property will be rebranded as. It's such a unique property that it can't easily be converted into any of the other "cookie cutter" chains, in my opinion. I suppose it's possible the property will undergo a big renovation and then maybe will emerge as a "true" luxury property, since the location is tough to beat.
The hotel market in Amsterdam has improved considerably the past couple of years, between the opening of the Andaz Amsterdam and the Waldorf Astoria Amsterdam, so at least us points-obsessed people have a couple of decent options in the city.
Anyone care to guess what the property will be rebranded as?