Last weekend I stayed at the Four Points in Rancho Cucamonga. Since this isn't the most aspirational property and I was there for less than 6 hours, I didn't plan any sort of review. Sorry that my pictures are very limited.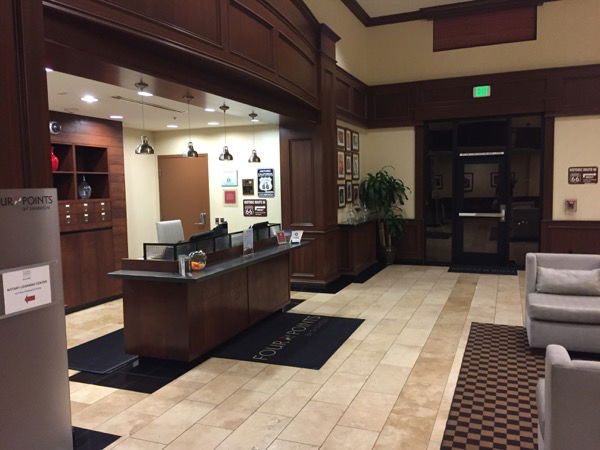 I think it was nearly 11pm by the time I made it to the hotel. I'd been up since 4:45am and was exhausted. I waited for the front desk agent to finish helping another guest check in. I couldn't help but laugh when she asked him Ben's favorite question.
After getting my keys, I took the remarkably slow elevator upstairs.
I thought about calling down for a new room as soon as I saw the door connecting my room to the suite next door. I was so tired, however, that I figured it wasn't worth the hassle.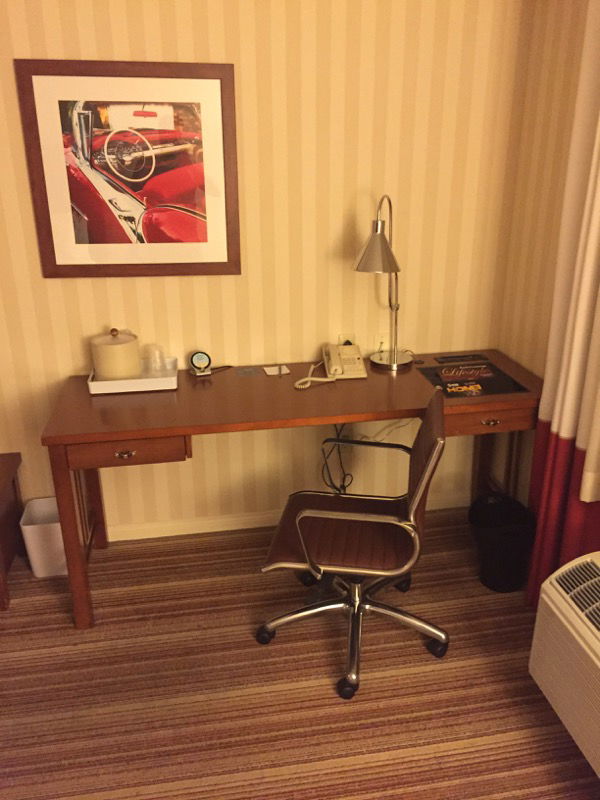 Then I saw the individual air conditioner near the desk, which is one of my hotel pet peeves. I really dislike them because:
They rarely work very well.
The controls are generally awful.
They tend to be loud.
I was hopeful I'd get lucky and the noise from the a/c would drown out any noise from next door.
I crashed as soon as my head hit the pillow. But, the next thing I knew it was 1am and the a/c was really loud.
It took me a moment to get my bearings and realize the noise was coming from the a/c. I thought about calling down, but knew that would be a hassle in the middle of the night.
The best-case scenario meant packing up my stuff and changing rooms. It would probably be an hour before I could fall asleep again. So, I buried my head in between the pillows, wished I'd had earplugs and fell back asleep.
That worked for another 1.5 hours of sleep. But, I was wide-awake again when the a/c started making even more noise.
This time I actually downloaded an app to test how loud the noise was. As you can see in the screen grab from my phone, the max noise the a/c put out was nearly 90 decibels.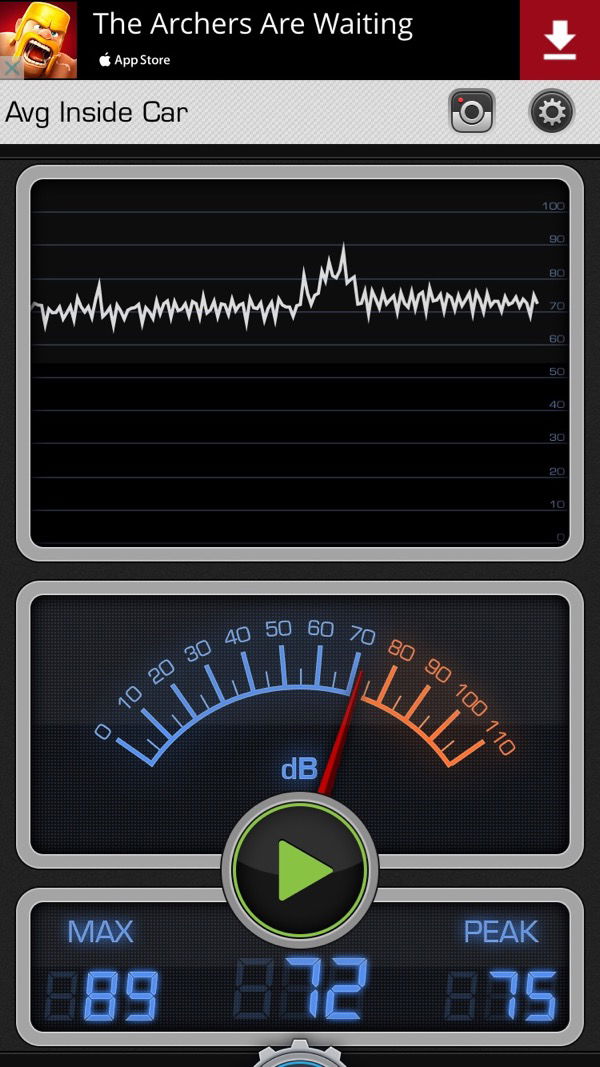 According to some online comparisons, that's roughly the sound of a blender or garbage disposal.
I really needed some sleep so I finally turned off the a/c and hoped the room would stay cool.
It didn't. I woke up for the last time at 5am because the room was too warm. At this point, I decided to hit the road instead of waste any more time dealing with the noise or a warm room.
I'm not complaining about the property, because I didn't give them a chance to make this right. But, I hate that this hotel went with the cheap option of individual air conditioning units. This decision absolutely has a negative impact on a guest's experience but pads their bottom line.
The lesson I'll take away from this is to:
test the a/c at a reasonable hour (when it's possible);
ask for a new room the moment there is an issue; and
always pack ear plugs.