It amazes me how much major hotel chains sometimes miss the mark when it comes to basic customer service.
Nowadays it's pretty common for hotels to send you pre-stay emails. It's a great opportunity for them to try and generate additional revenue. By emailing you in advance they sometimes hope they can sell you a room upgrade, airport transfer, reservation at their restaurant, tour, massage, etc. In general I appreciate these emails.
However, I just find it so incredible that they sometimes miss the mark on the most basic things.
I'll be staying at the Ritz-Carlton Almaty soon, as part of my trip on Air Astana.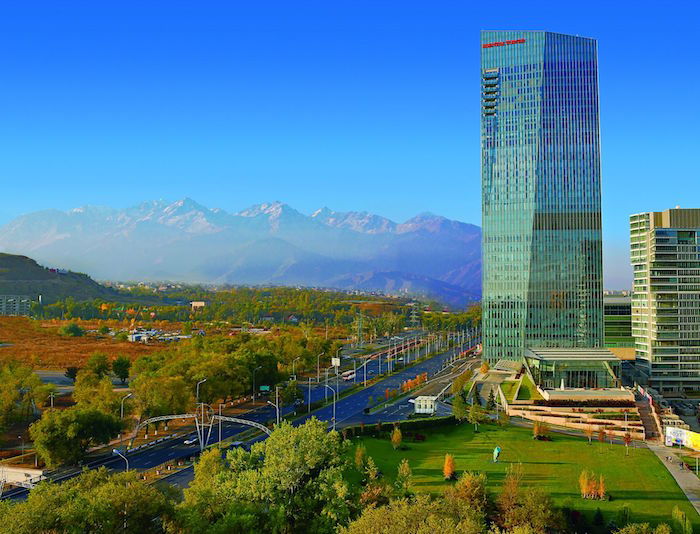 I just received a pre-stay email from the hotel, confirming everything about my reservation, and inviting me to contact them if they can arrange anything for my stay. The timing of it was perfect, because the email reminded me that I wanted to order a car transfer from the airport to the city (as I explained in a previous post, nowadays I find the money spent on an airport transfer arranged by the hotel to be well worth it). Success — the email is letting them generate additional revenue… except not.
Here's the email I received from the hotel: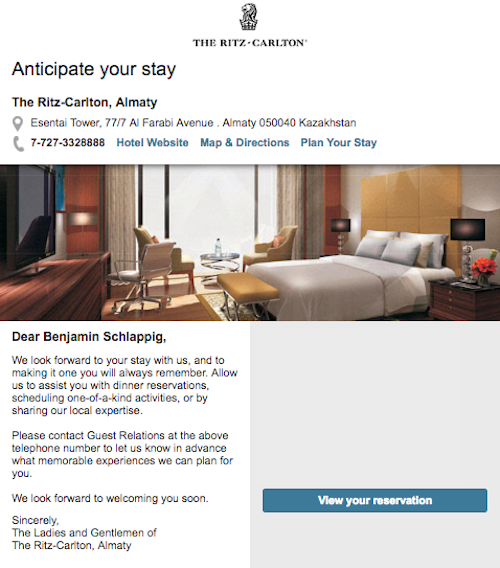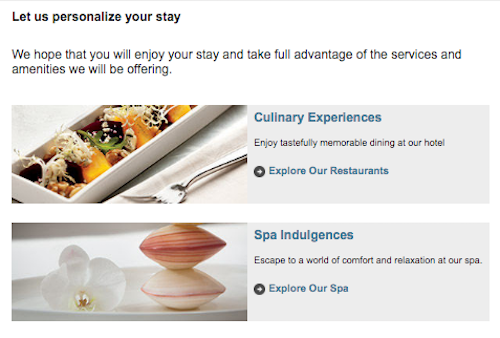 Anyone notice anything unusual about it? Specifically, this part:
Please contact Guest Relations at the above telephone number to let us know in advance what memorable experiences we can plan for you.
There's no email address listed in the entire email they sent me (it's sent from a generic Ritz-Carlton email that isn't property specific), and they suggest the only way to arrange something is by calling guest relations.
It sort of blows my mind that in 2016 a five star, luxury, chain hotel sends out an email wanting you to spend more money with them, but makes calling the only option.
It's one thing if this were a small independent hotel, but the fact that this is acceptable for a Ritz-Carlton amazes me.
This doesn't just seem to be some oversight, but in looking at the hotel's website, they have a phone number listed on the front page, but not an email address. The "Contact Us" information at the top right just gives generic Ritz-Carlton contact information, rather than property specific contact information. However, now that I look at other Ritz-Carlton hotel websites, this seems to be a consistent thing.
Hotels constantly emphasize how they're trying to do a better job anticipating guests' needs and go above and beyond, and somehow they fail at something this basic. Presumably they're catering to customers around the globe, so do they want me to call them at 3AM local time on a Sunday morning to get advice on a tour, restaurant, etc., or otherwise during a peak time when I might be on hold? How is email not just better for everyone, at least as an option?
What am I missing?