Last January Hainan Airlines began twice weekly flights between Los Angeles and Changsha, which is an interesting new route. They had some incredible ~$1,350 roundtrip business class introductory fares when the route first launched, which represented an incredible deal, especially since the tickets came with chauffeur service on both ends of the trip.
So I flew Hainan from Los Angeles and Changsha and Changsha to Los Angeles, and really enjoyed my flights on them. In spite of the mediocre hard product, the soft product was excellent, among the best offered on any Chinese carrier (perhaps along with Xiamen Air).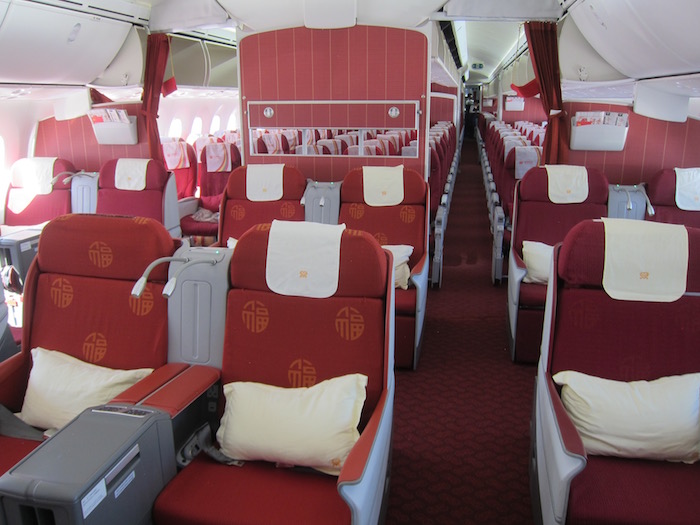 The icing on the cake with these great Hainan fares is that they're an Alaska Mileage Plan partner, and "R" fares (which is what these tickets book into) earn 200% elite qualifying and redeemable miles. That means the roundtrip ticket from Los Angeles to Changsha earned about 28,000 elite qualifying miles.
While the fare isn't quite as good as the introductory one they had a while back, there's still an excellent fare at the moment.
You can fly roundtrip business class from Los Angeles to Changsha on Hainan for $1,788. The fare is available for travel this spring, summer, and fall, and there's no minimum stay required (aside from the limitation of there only being two weekly flights).
This is a great way to get to Asia in business class, and if you're an Alaska Mileage Plan loyalist, this is a great way to earn 28,000+ elite qualifying miles. That's about 6.4 cents per elite qualifying mile out of Los Angeles, which is pretty great for business class.
If you're an MVP Gold 75K member you'd earn 125% bonus redeemable miles, meaning the roundtrip ticket would earn you 45,000+ redeemable miles.
Keep in mind that you can also book this using the Amex "Pay With Points" option, and if you had the Business Platinum Card, you'd end up paying under 90,000 Membership Rewards points for the roundtrip ticket — that's a heck of a deal, especially when you consider how many miles you'd earn.
I stayed at the Sheraton when I was in Changsha, but it looks like there are two great new Starwood properties that have opened there in the past year — the St. Regis and the Meixi Lake Hotel, a Luxury Collection property.
(Tip of the hat to pguo on FlyerTalk)