Earlier today I saw a story with hacks for scoring free bottled water at hotels. The advice was to either go to a nearby store and buy bottled water, or to bring your own reusable bottle. Then there was the suggestion that some hotel groups offer free bottled water to elite members.
When I first saw the headline, I figured it would provide the one useful piece of advice when it comes to scoring free spring/filtered/bottled water at hotels, but it didn't.
Having collectively spent a couple of thousand nights in hotels, and having even lived in hotels full time for a few years, I figured I'd share the approach I always took towards staying hydrated.
On the most basic level, if it's safe to drink from the tap, I'll do that. I'll just drink out of one of the glasses or cups provided, though if it's a glass I'll rinse it out with my hand, because I've seen one too many "hidden camera" videos about the disgusting ways in which some housekeepers clean glasses.
But in many places drinking tap water isn't safe (or at a minimum, isn't recommended), which brings me to the hack that has meant that I've almost never had to buy bottled water when traveling. Most hotels have gyms that are open 24/7, and they almost always have complimentary water. It seems to me like it would be a liability issue not to have water at a gym.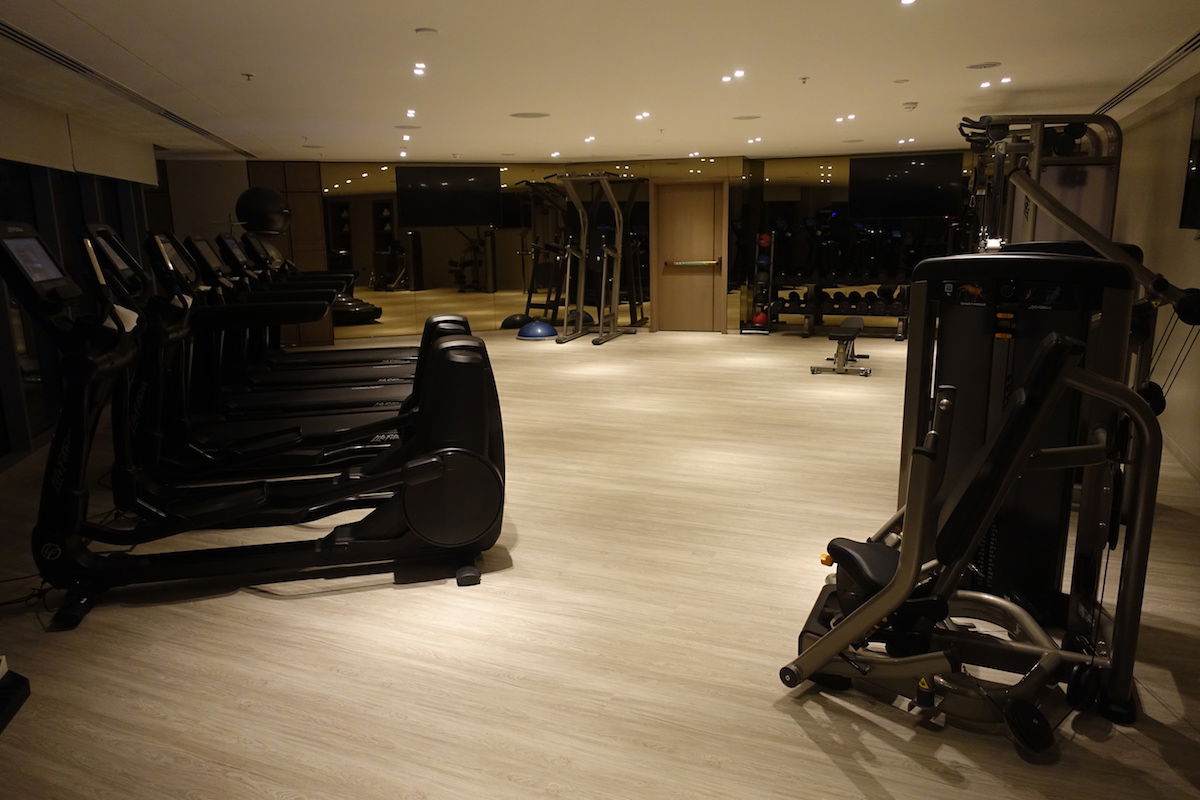 Some have a setup with bottled water, and if that's the case, I'll grab a bottle or two. Meanwhile other gyms have water coolers, so in addition to hydrating heavily while there (even if I'm not working out), I'll often bring a bottle or two and fill it up. This is why at hotels that offer a limited number of free bottles, I'll save the bottles so I can take them to the gym to fill up.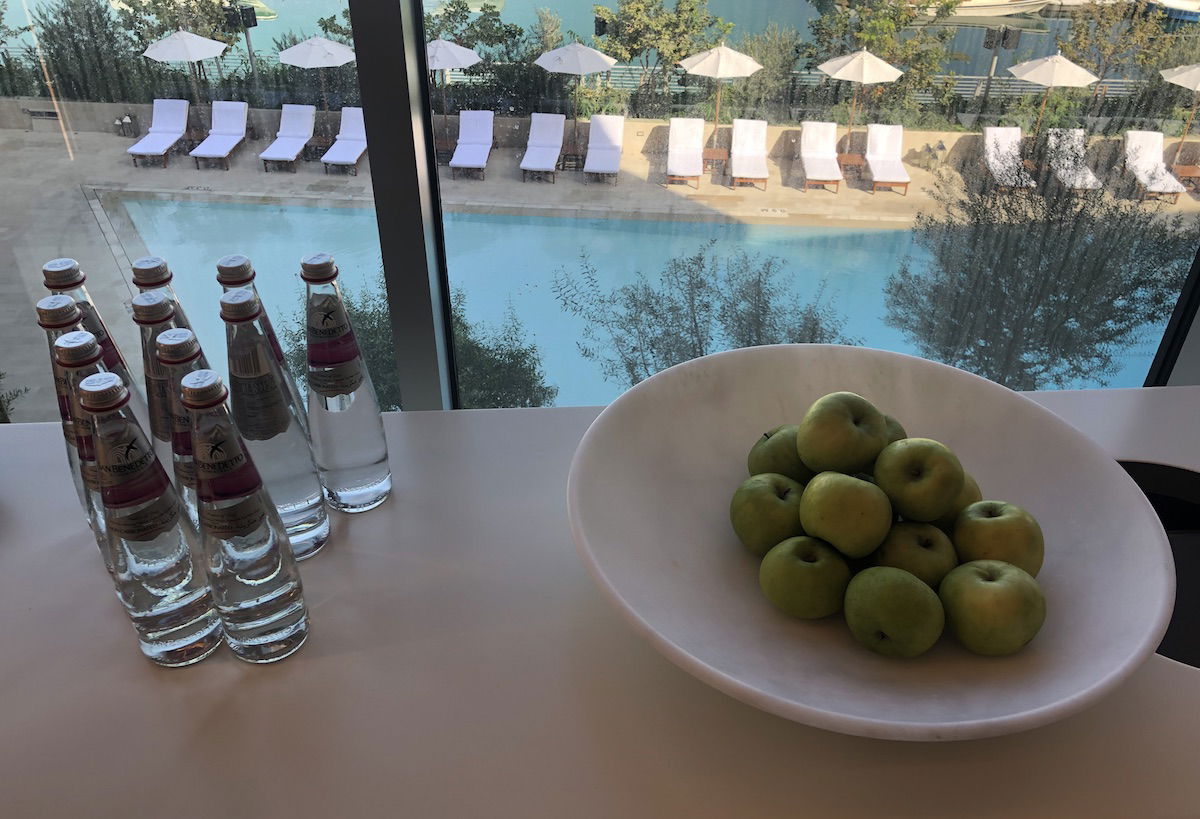 Now, I'm sure someone will be around shortly to say "well isn't it wrong to take bottled water/drink water in the gym?" I certainly don't think so:
I've never seen a sign in a gym stating that water has to be consumed in the gym
To me it's much more ridiculous to charge $9 for bottled water in a place where it's not safe to drink tap water; it's a basic human necessity
And even if you have elite status at a hotel, the bottled water benefit is often limited, so it's nice to have an alternative.
Hotel Chain

Elite Water Policy

World of Hyatt

Daily bottle of complimentary water for Discoverist, Explorist, and Globalist members

Hilton Honors

Silver, Gold, and Diamond Honors members receive two complimentary bottles of water per stay (at Waldorf Astoria™ Hotels & Resorts, Conrad® Hotels & Resorts, Curio – A Collection by Hilton, Hilton Hotels & Resorts, DoubleTree by Hilton™, Embassy Suites Hotels™, Hilton Garden Inn™ and Hilton Grand Vacations™ hotels)

Gold and Diamond members can also select additional water at some properties as part of their "My Way" benefits

Marriott Bonvoy

Bottled water is no longer a published elite benefit, even at former SPG properties, though some brands and properties may offer elites water in the room as a "surprise and delight" benefit

IHG

No bottled water benefit for IHG elites, though Intercontinental Ambassadors and Royal Ambassadors receive complimentary mineral water daily
Free Water Policy For Hotel Elites
Anyone else use this technique to stay hydrated at hotels?