I landed at 5:15am on my Condor flight from Cape Town. We were one of the first aircraft into Frankfurt, which was quite cool. As we pulled into the gate, I saw multiple other widebodies from the rest of the world populating the surrounding gates as well.
Upon leaving the aircraft and walking up the jetway, I was greeted by a kind British woman who would escort me to the VIP lounge. Frankfurt Airport had kindly arranged access for me ahead of my 9:00am interview with Fraport executive Anke Giesen. (you can find the pricing for the VIP services here).
After being led down a flight of stairs, I was standing on the tarmac beneath the 767 that I'd just flown in on.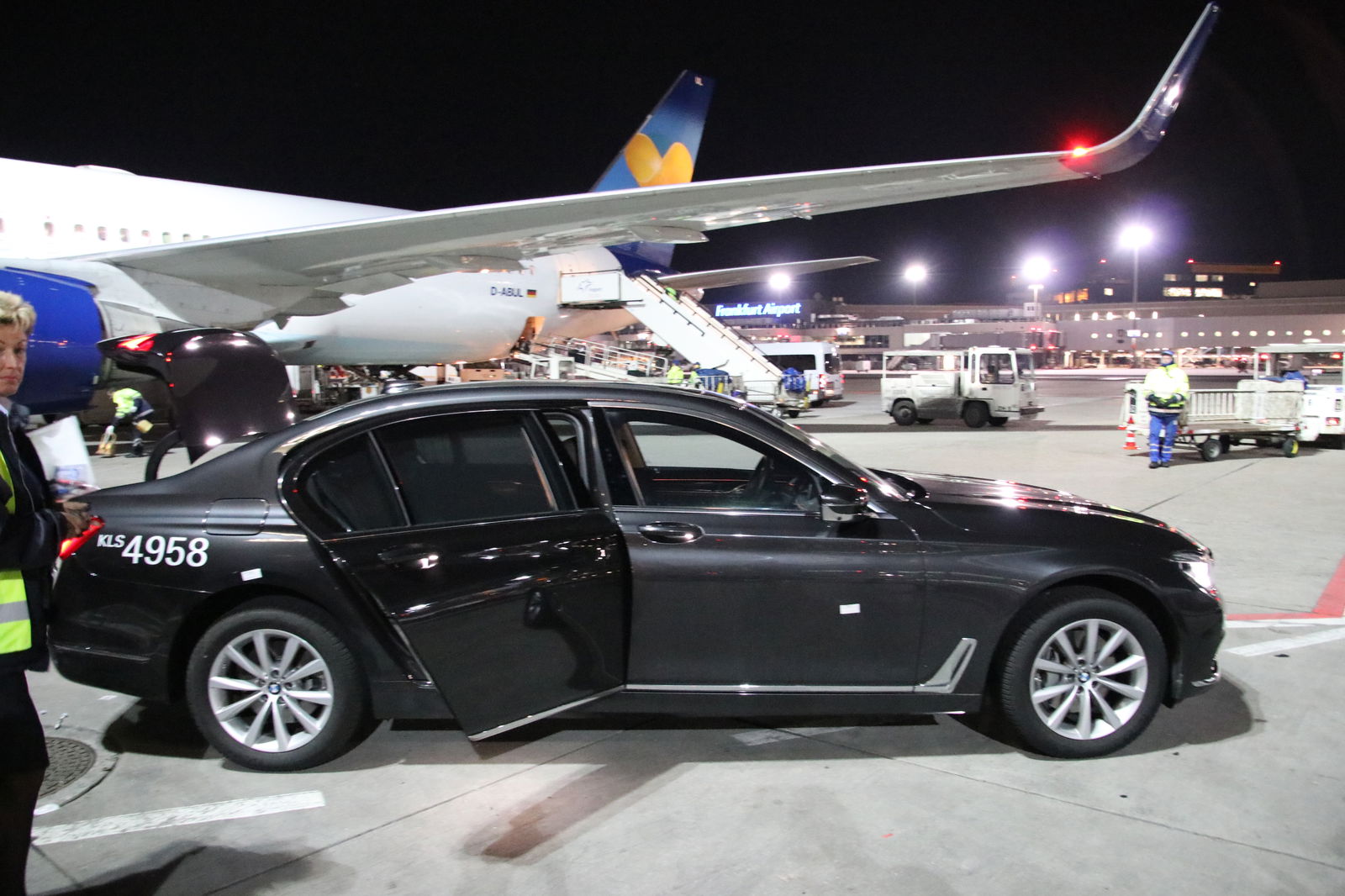 There was a beautiful BMW to take me to the lounge with plenty of space in back.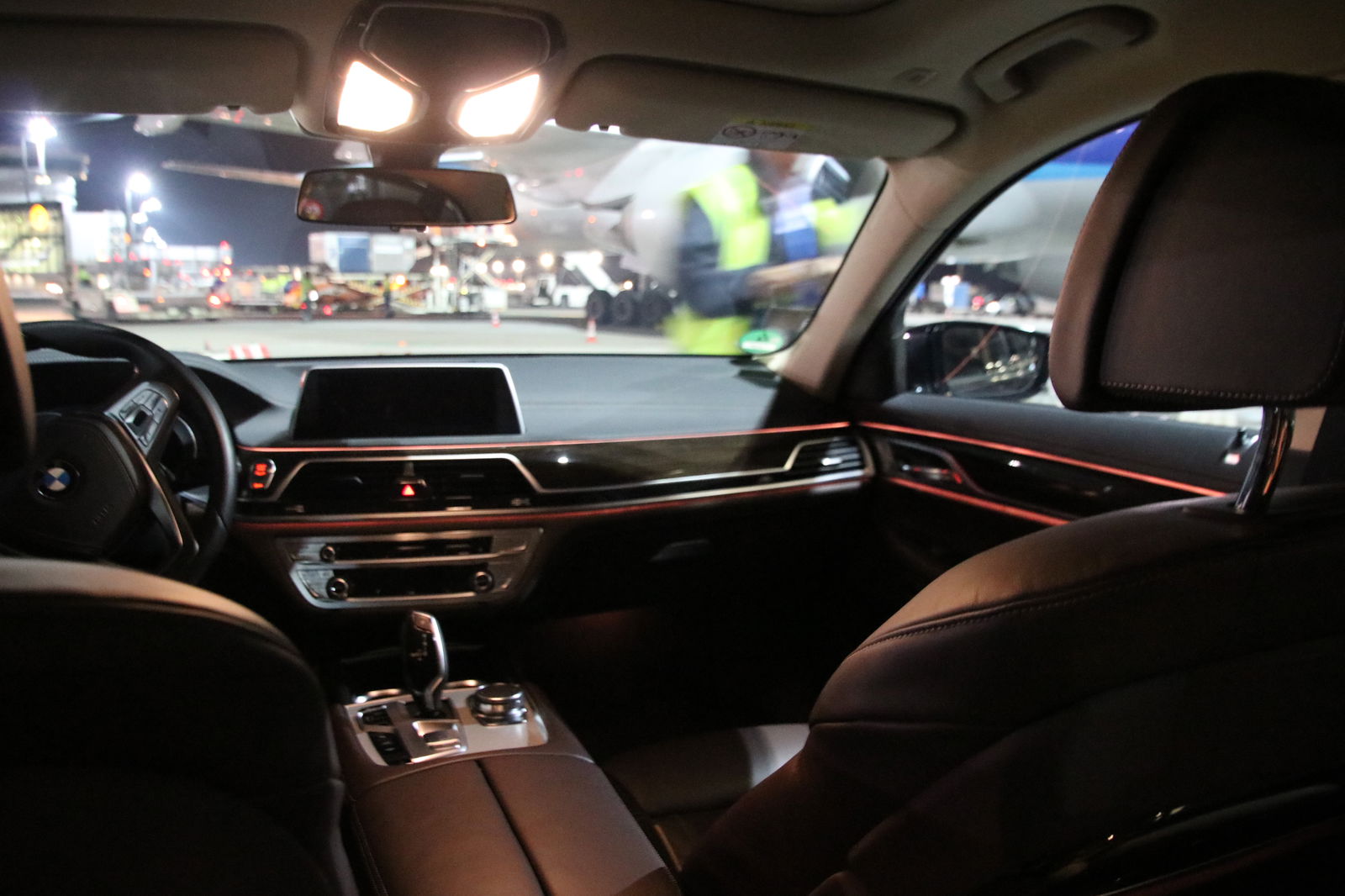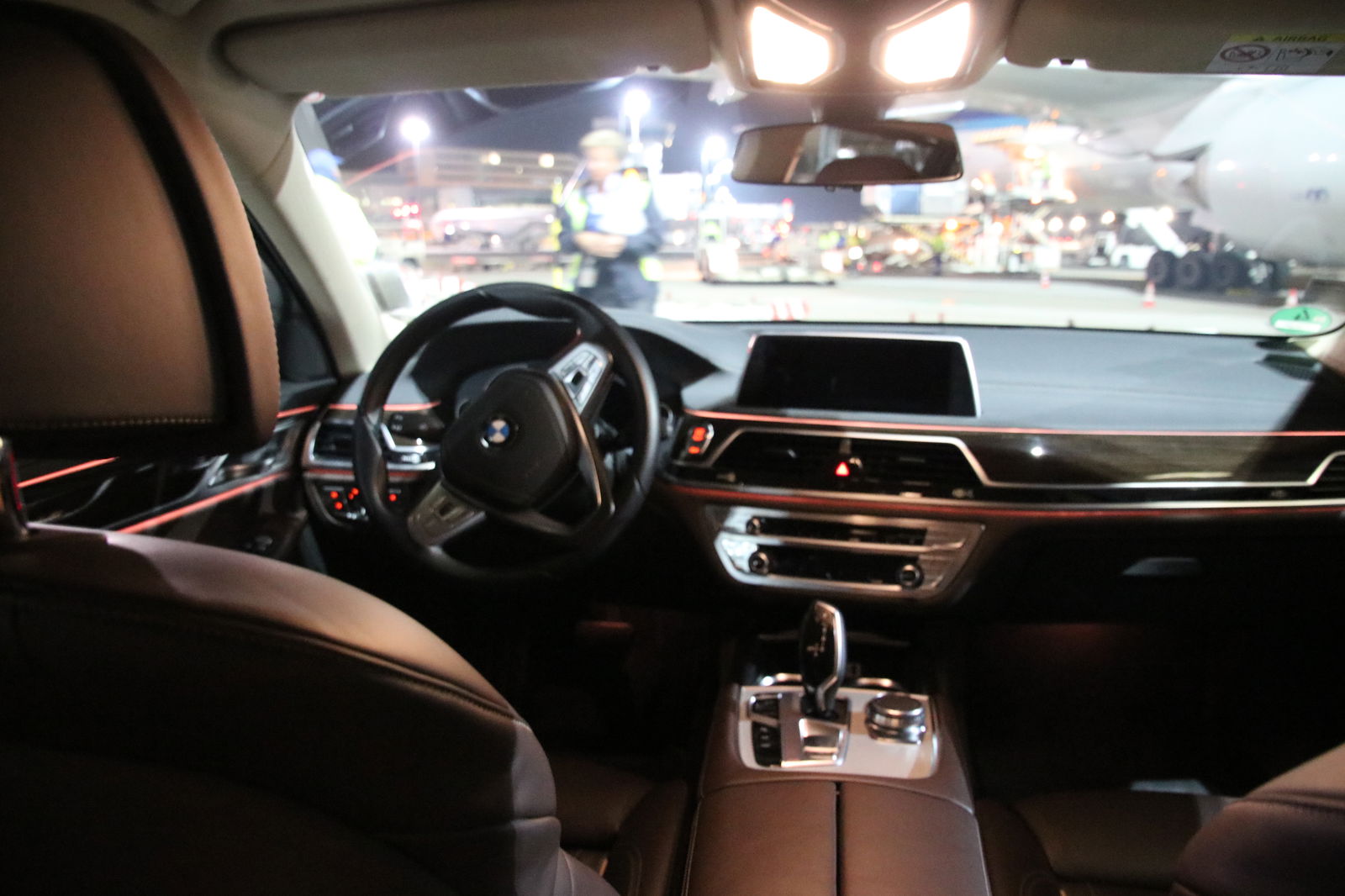 During the short ride to the lounge I discussed everything from the new US president to declining tourism rates in Europe with the chauffeur.
The entrance to the lounge is just a small room with an immigration officer and security check. There were no other guests in sight – now this is how to clear security.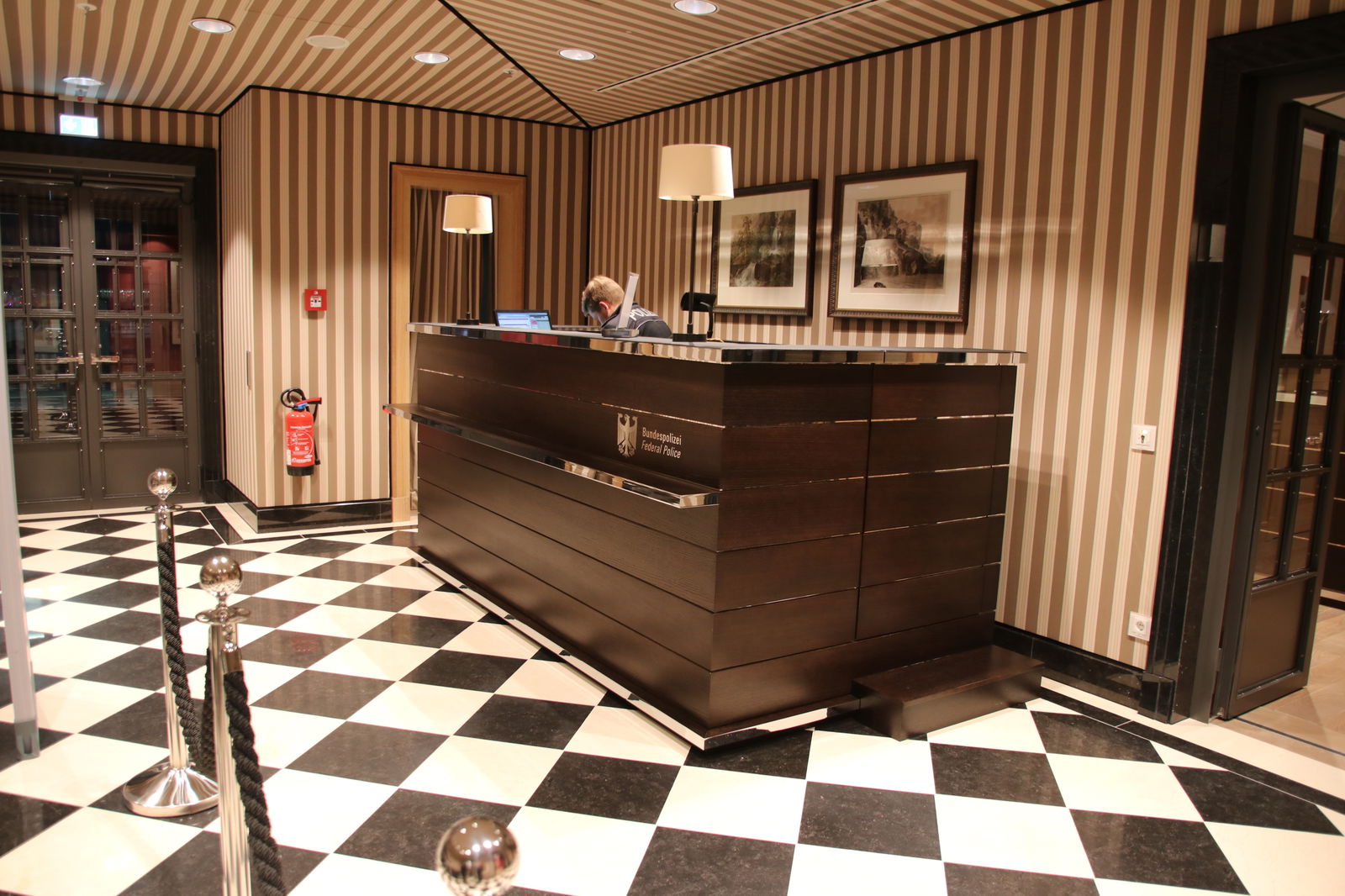 I could tell from this first room that the interior would be beautiful.
Literally a minute after entering, I'd had my passport stamped and bags screened. The wonderful lady who'd collected me escorted me through the hallway to the main lounging area.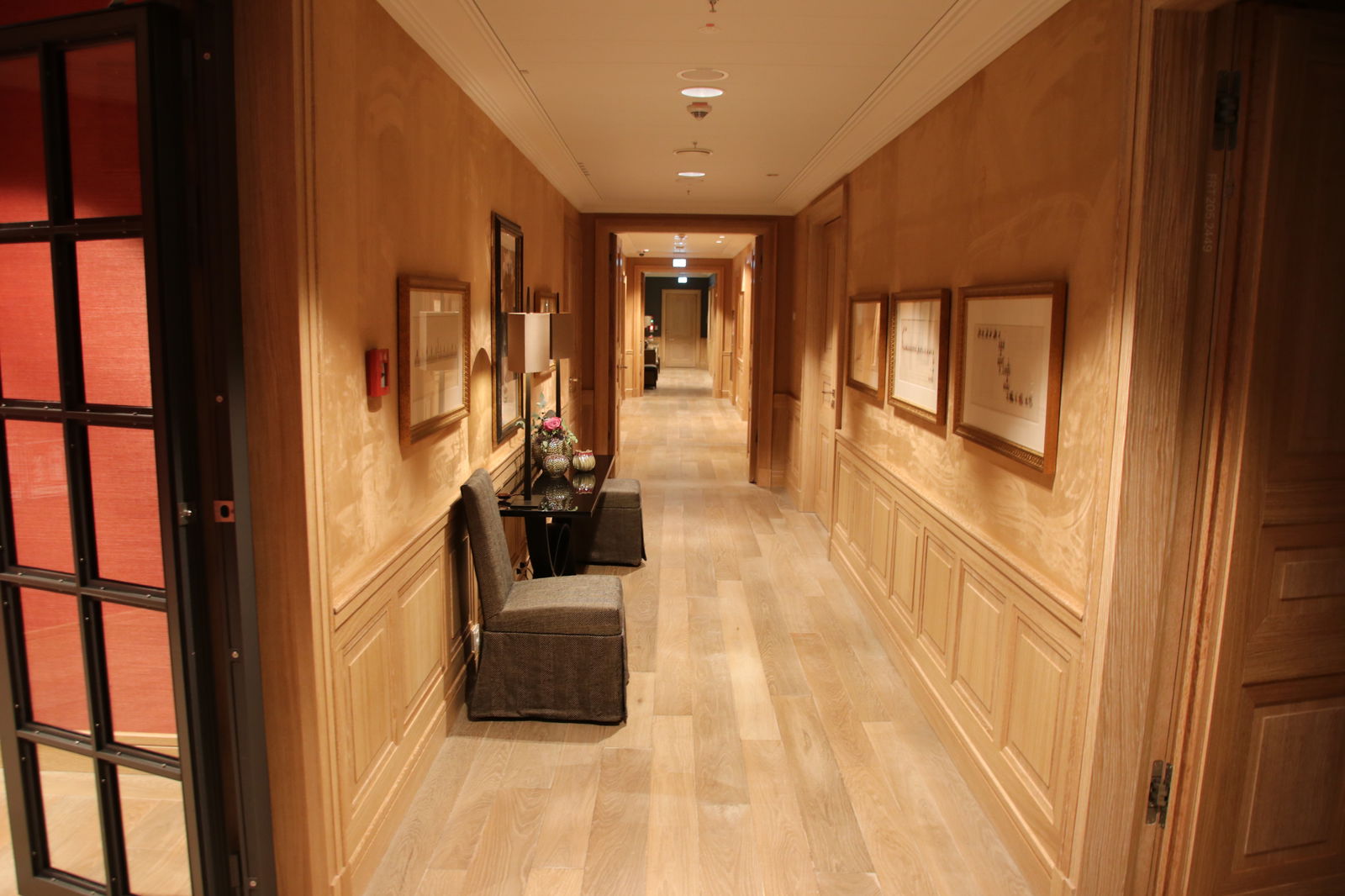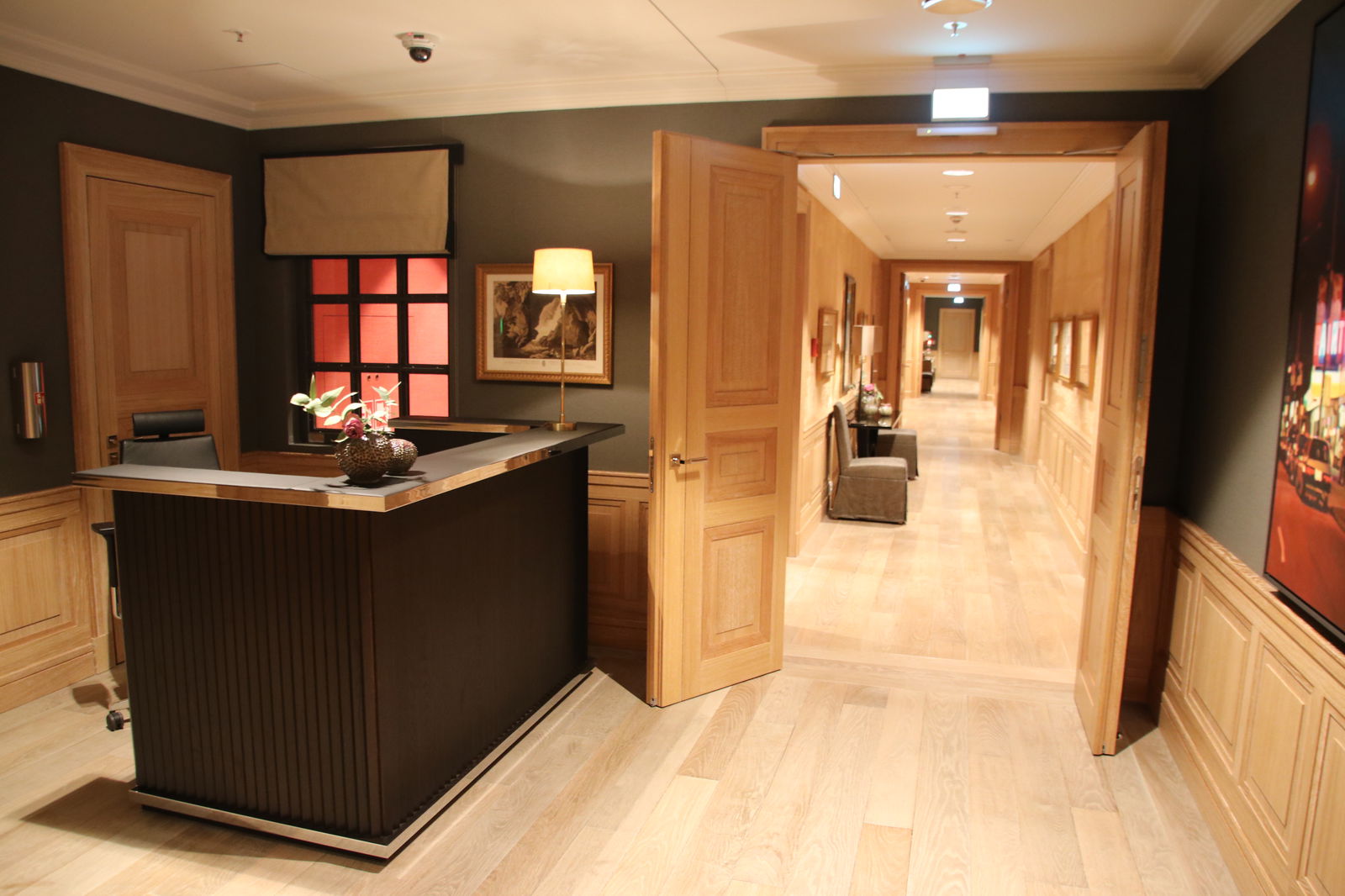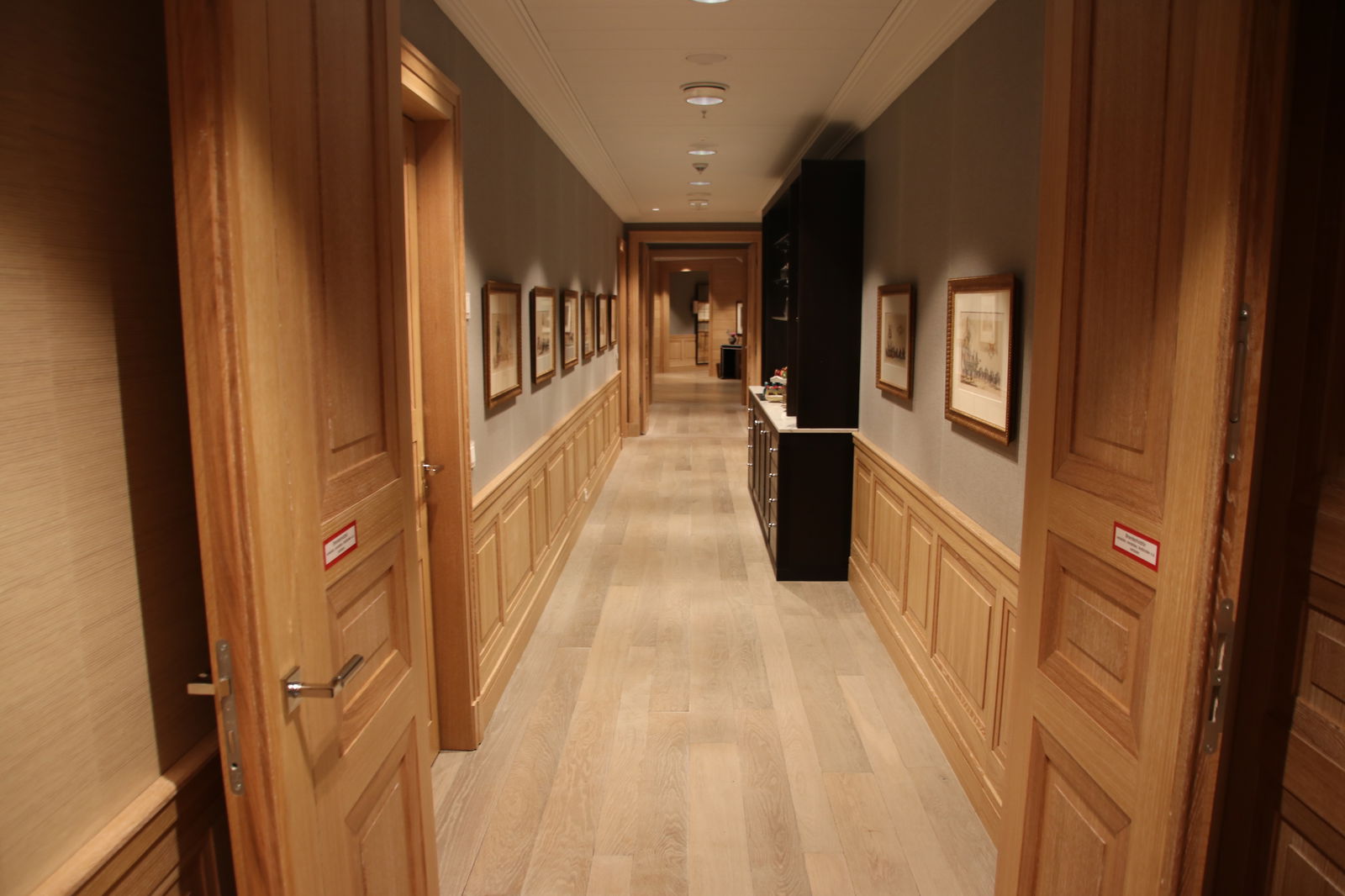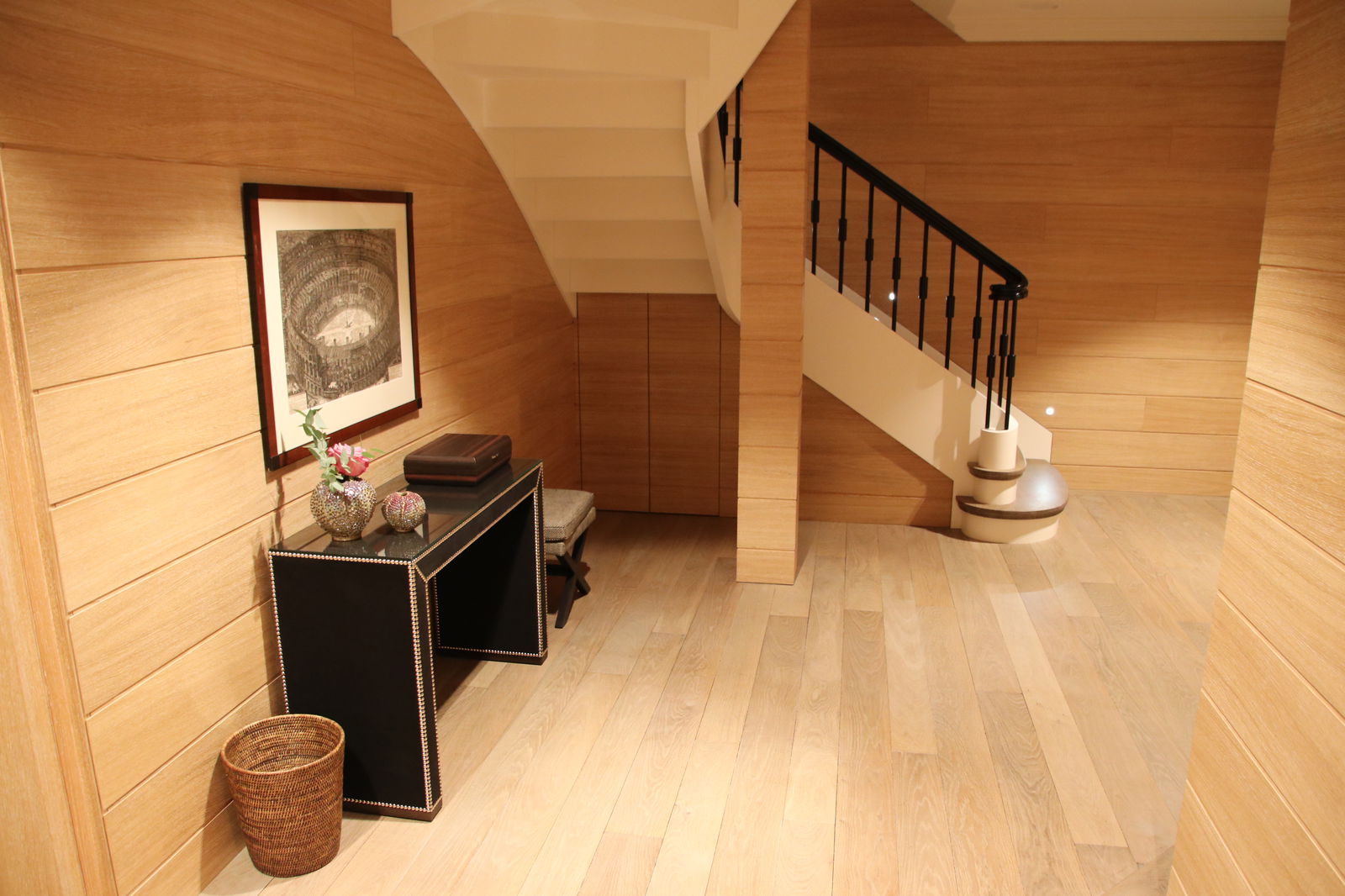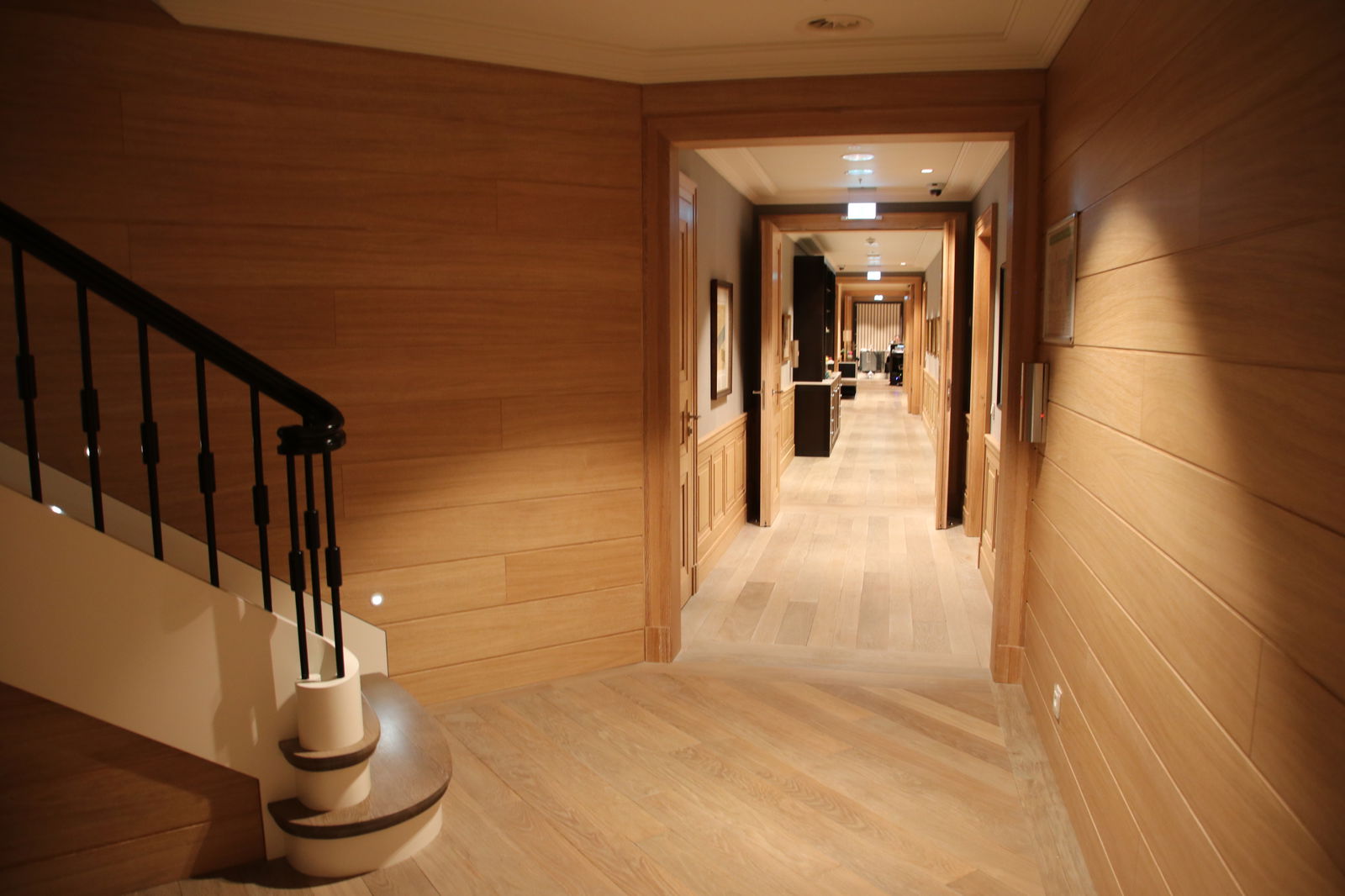 She left me with the bartender, which was fine by me. 😉 He asked when I'd prefer to have my breakfast and what he could offer to drink. I asked for a glass of water and got this…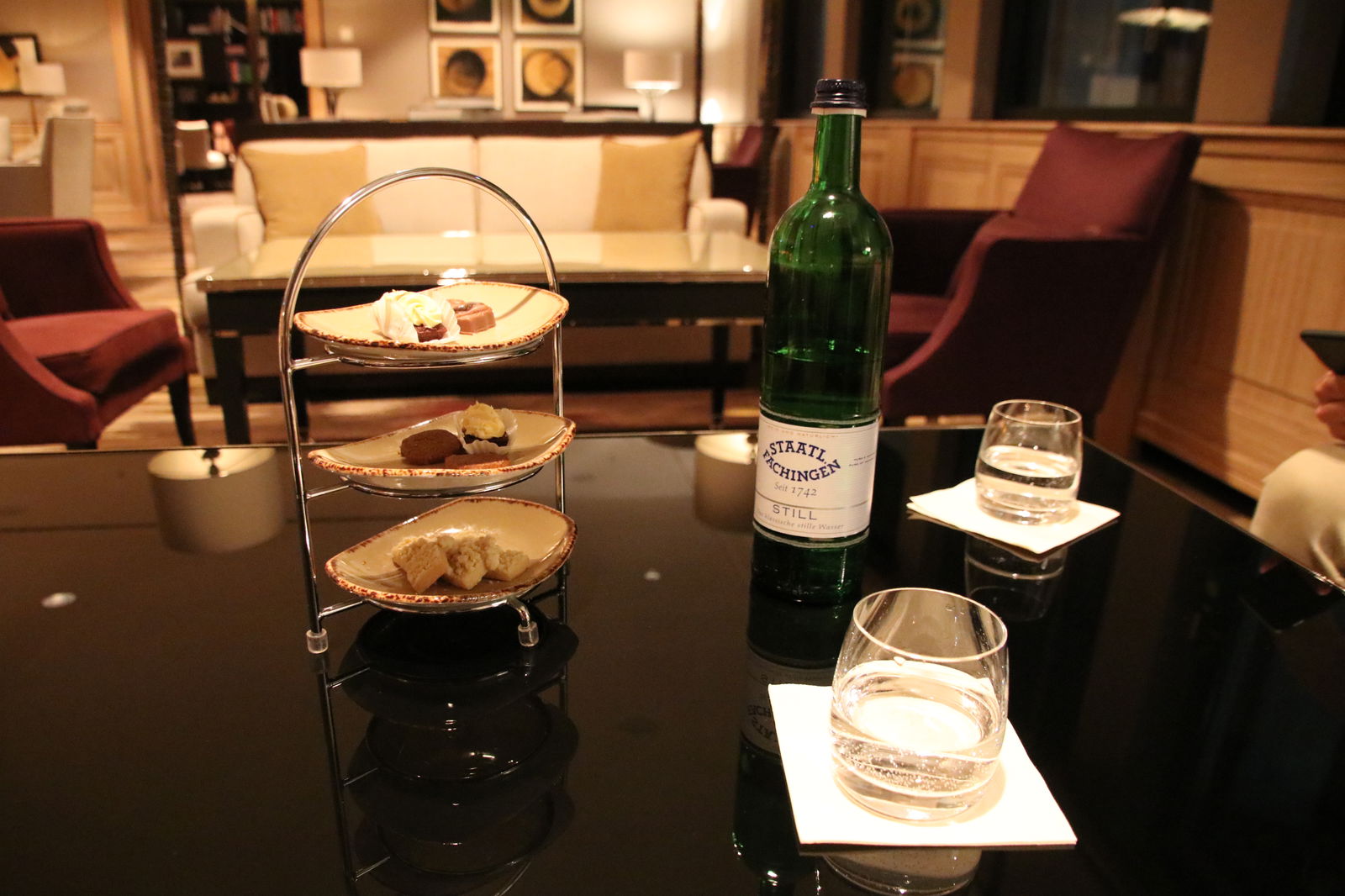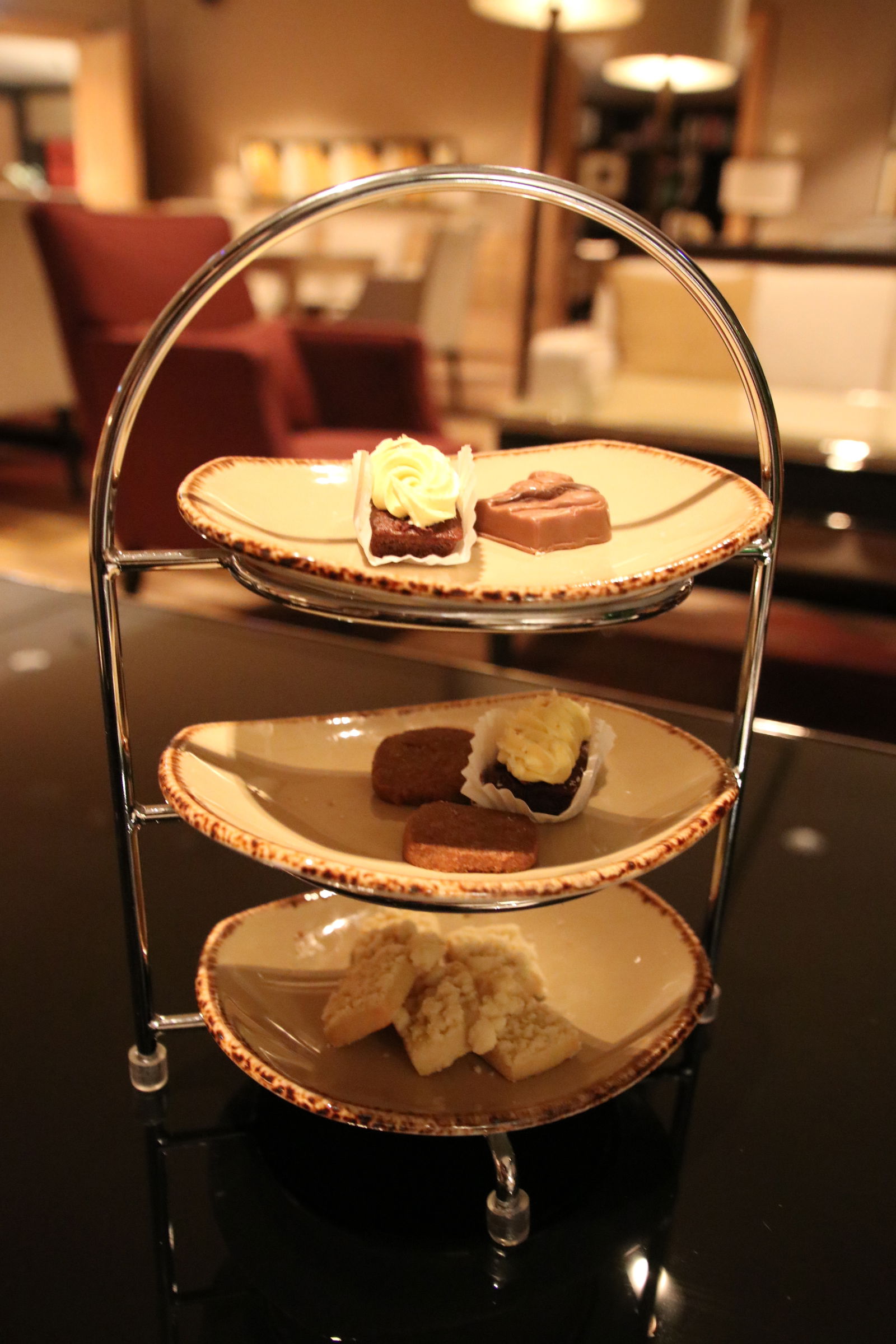 Wow! I certainly didn't object to the tray of cookies and chocolates.
I used the Wi-Fi for around an hour to catch up on emails and social media and also called my mother as she was boarding an early morning flight SAS flight to Brussels. While the SAS lounge in Copenhagen is quite nice, it doesn't offer its own immigration desk which knocks off a few points 😉
I decided to take a little walk around the lounge, starting with the restrooms.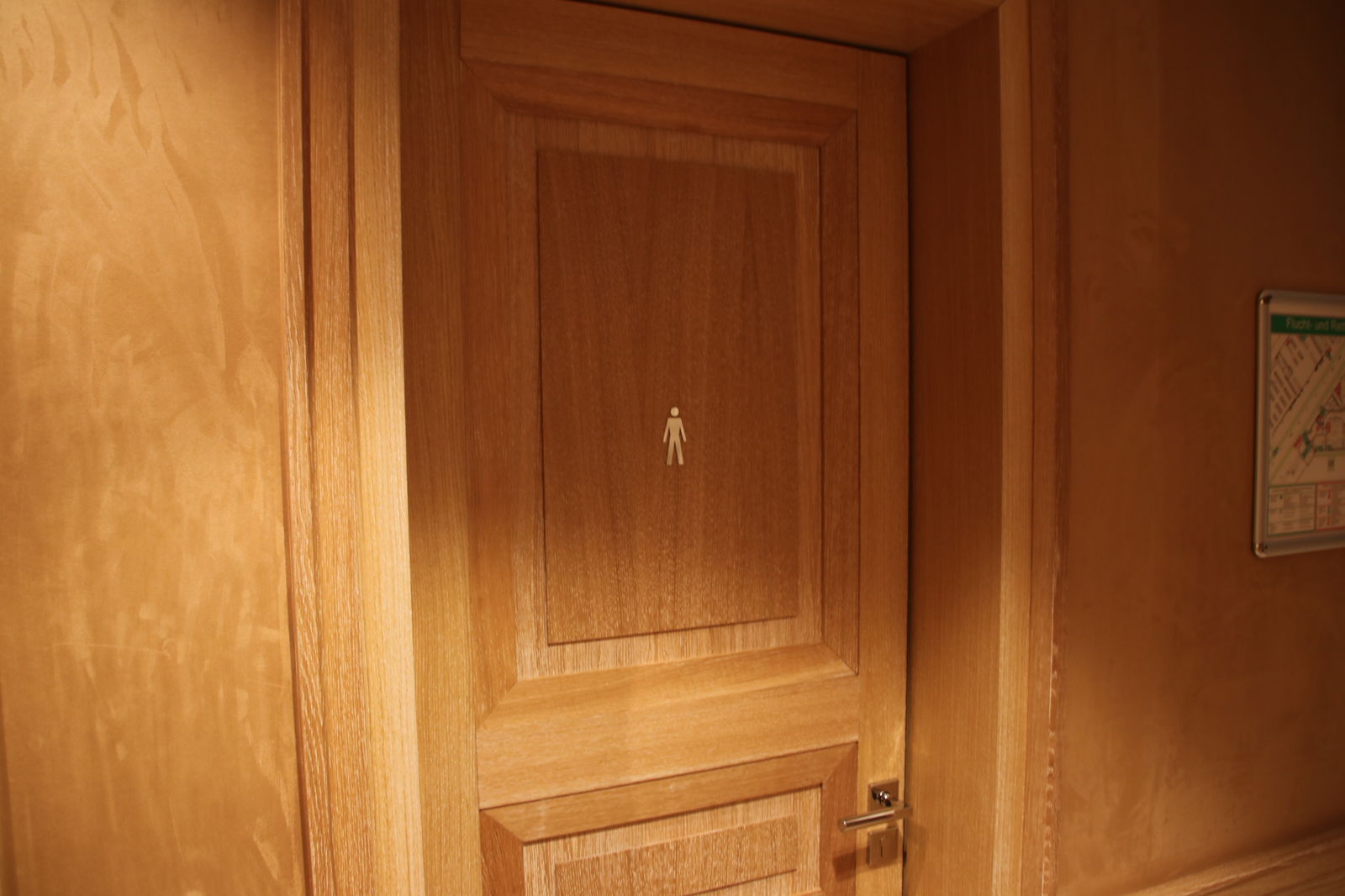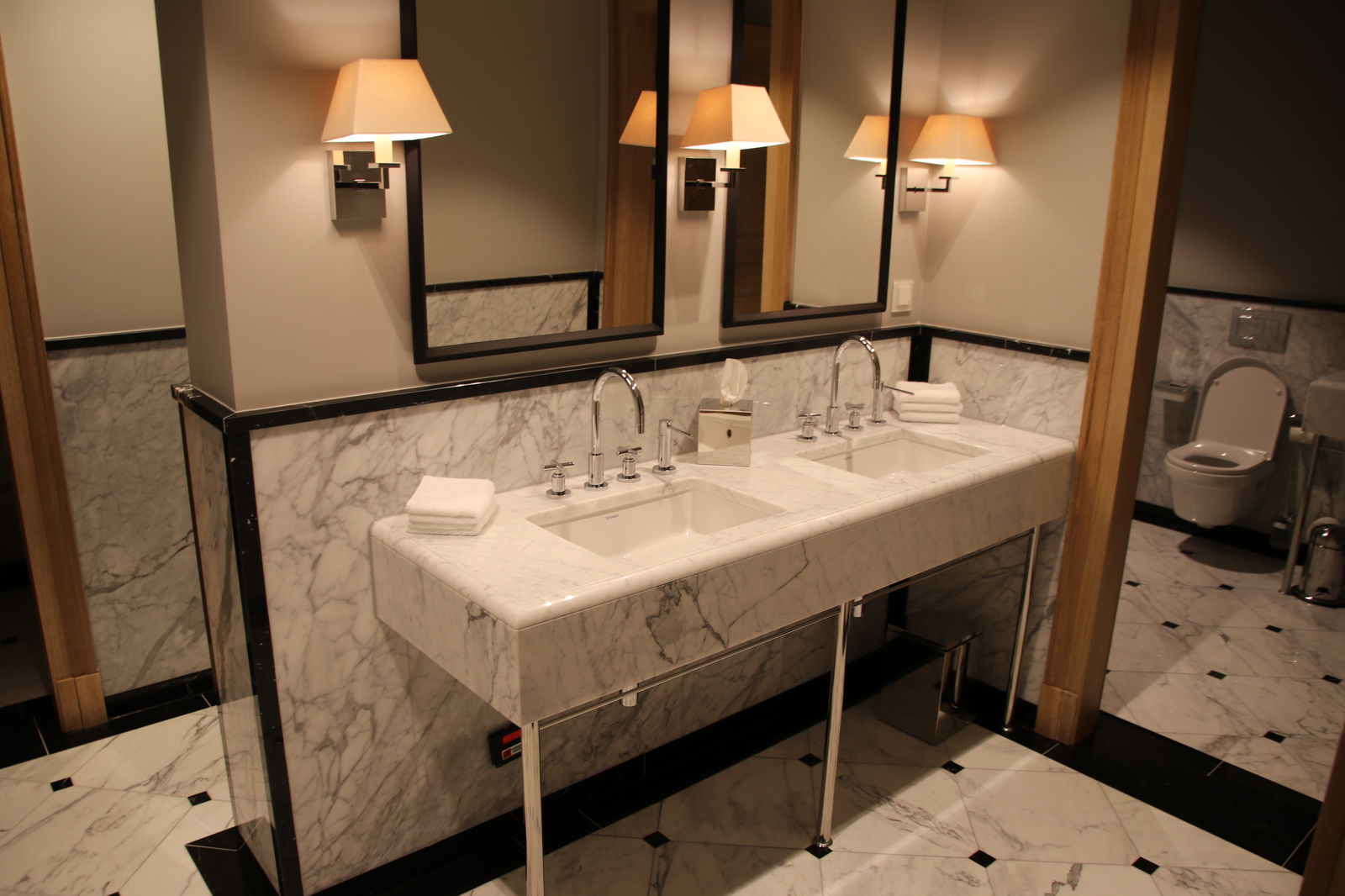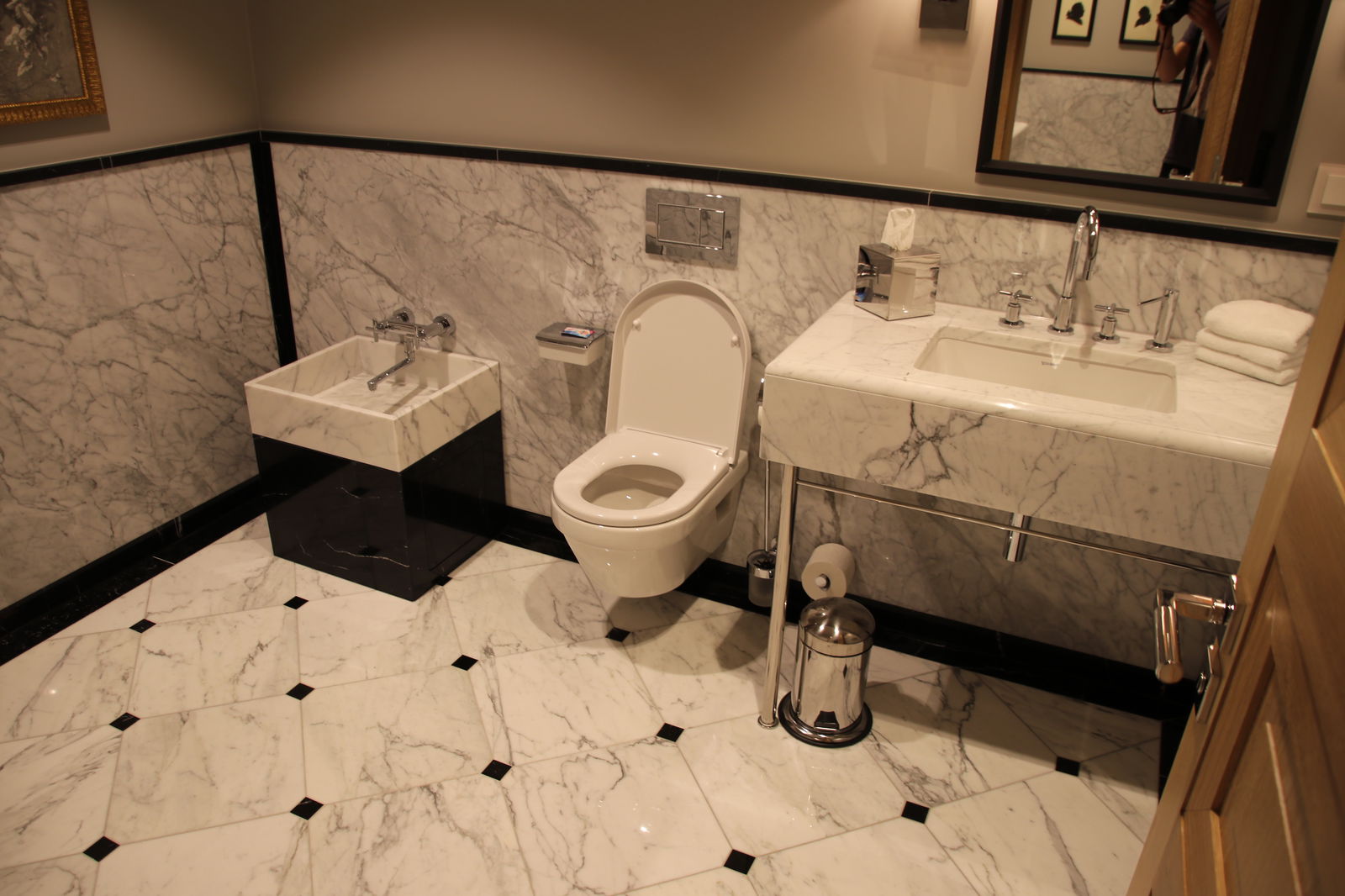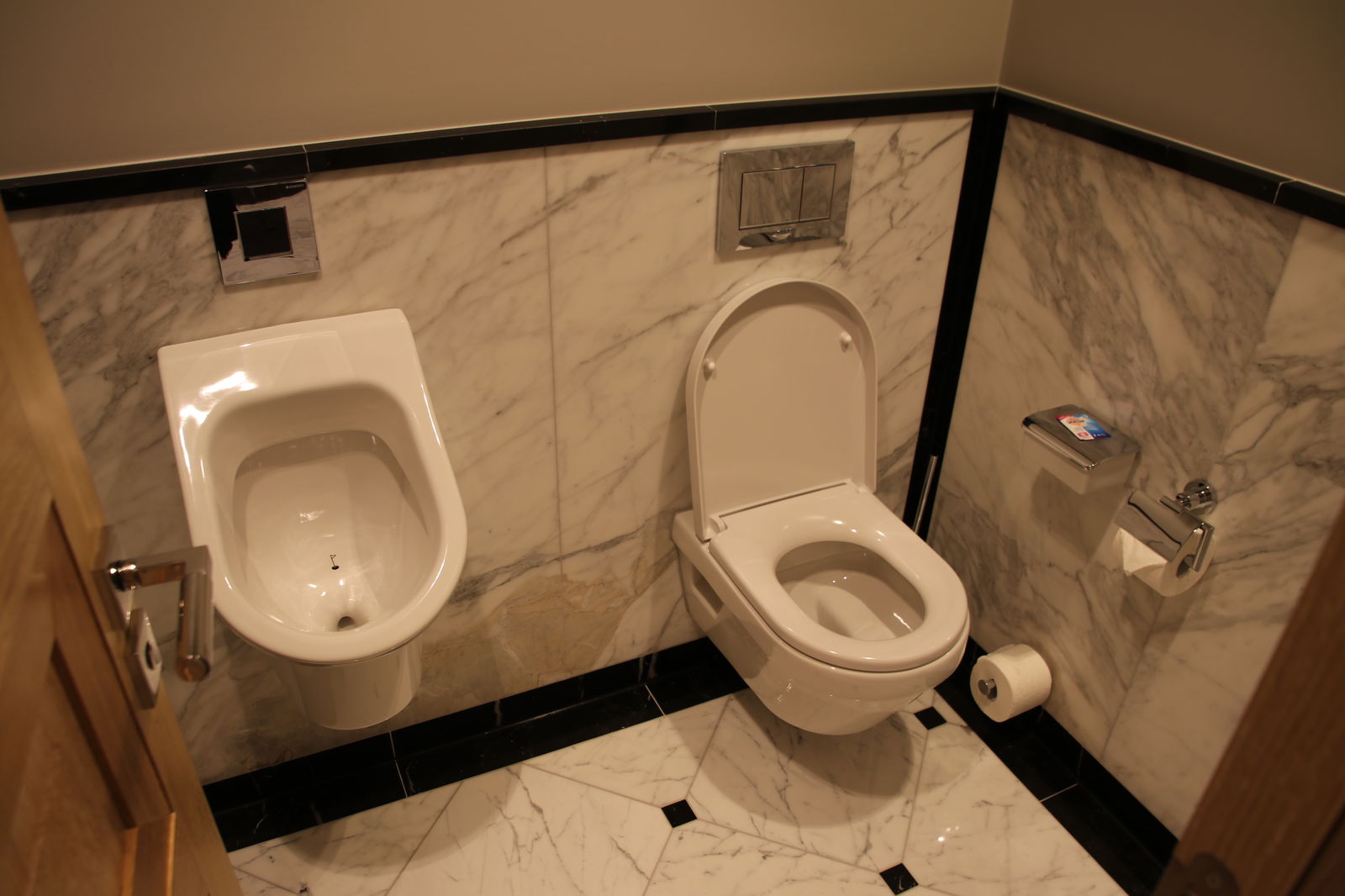 Everything felt incredibly "homey", which was apparently their goal. Personally, I really liked the wood interior. On the walls there were a few displays from different airport stores. Any items of interest could be delivered to the lounge upon request.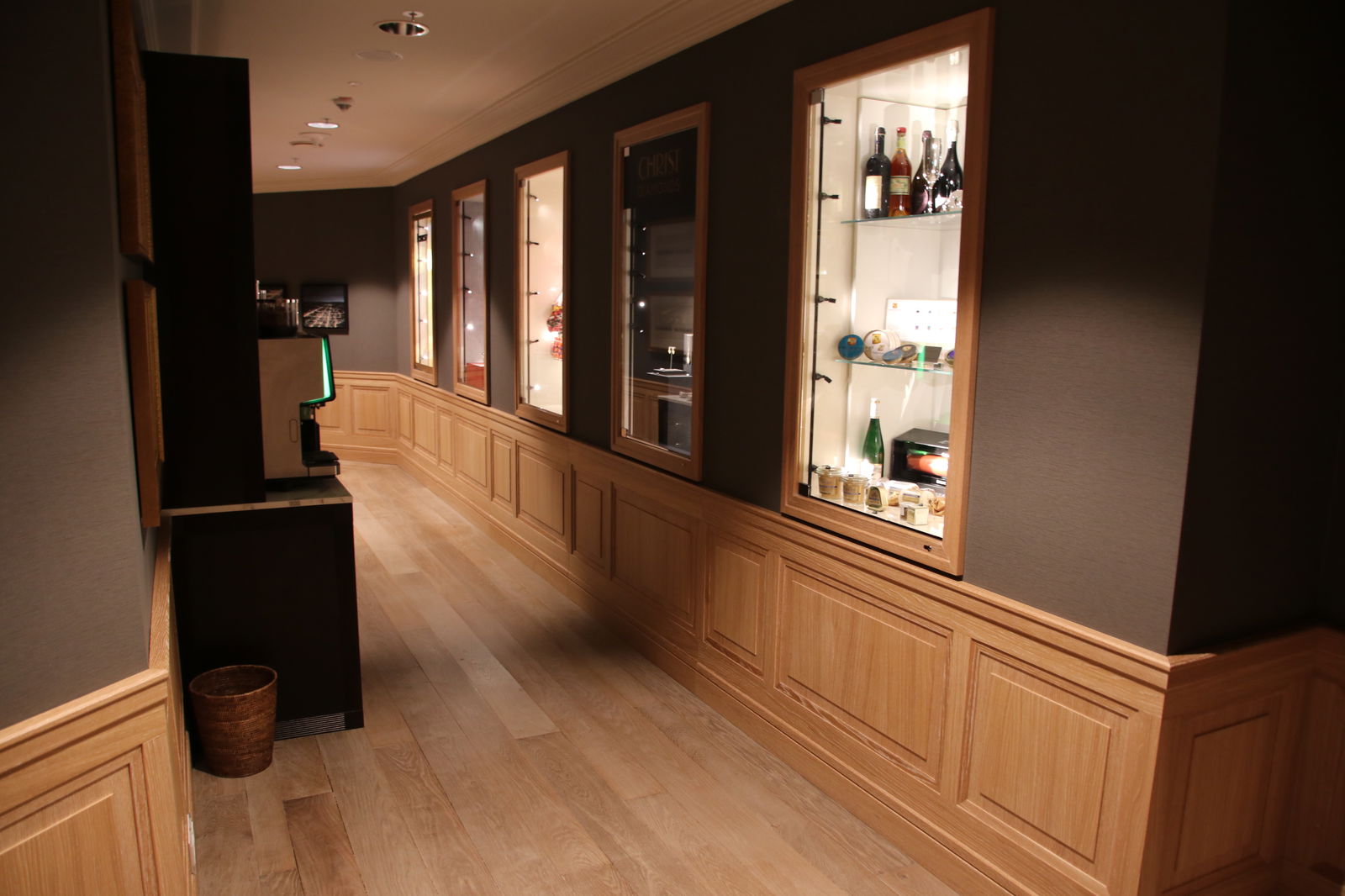 Along the hallways were over a dozen private rooms in all shapes and sizes. Some perfect for meetings, others for family hangouts, etc. As you'll see, all the rooms have a unique interior.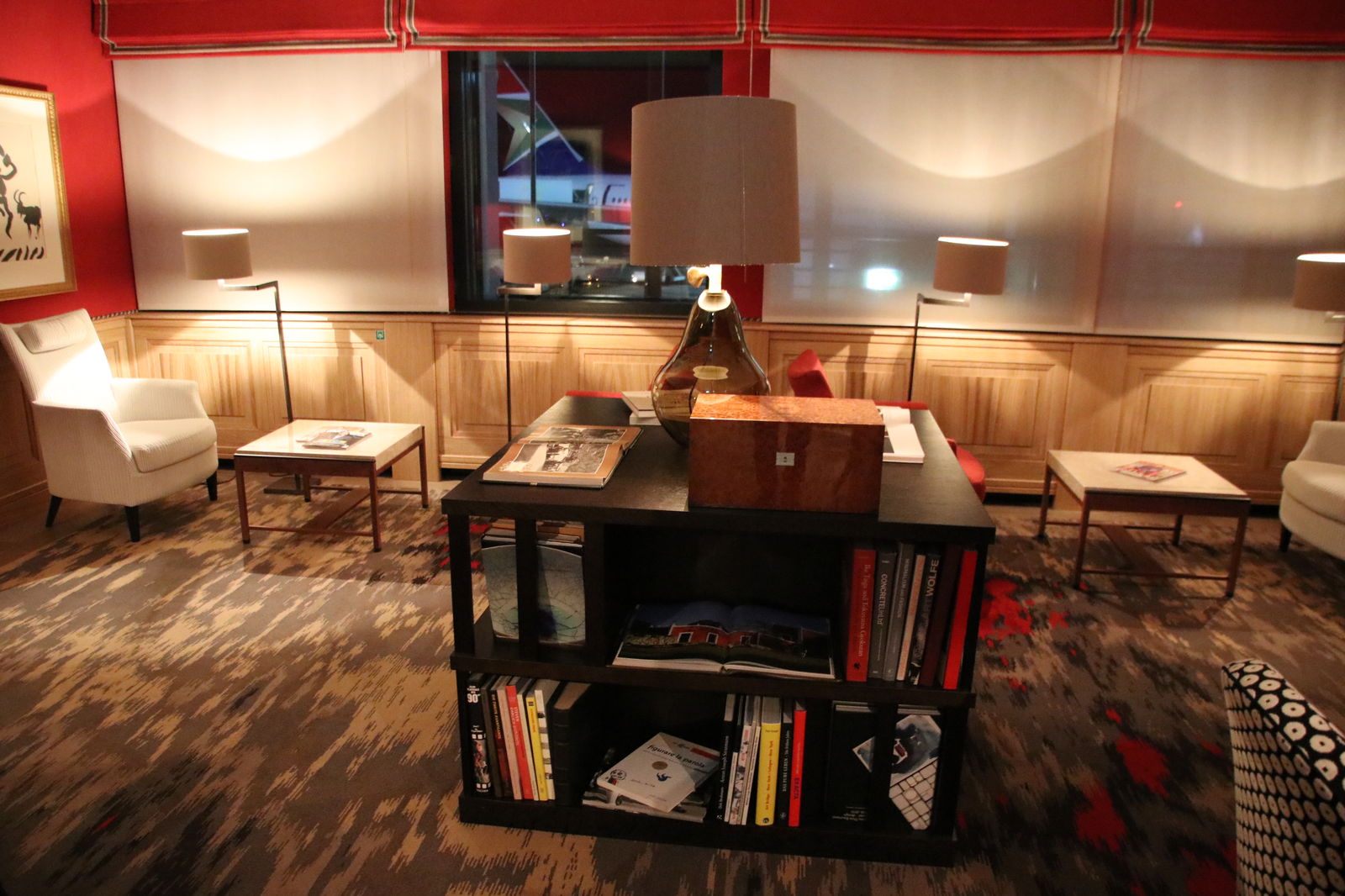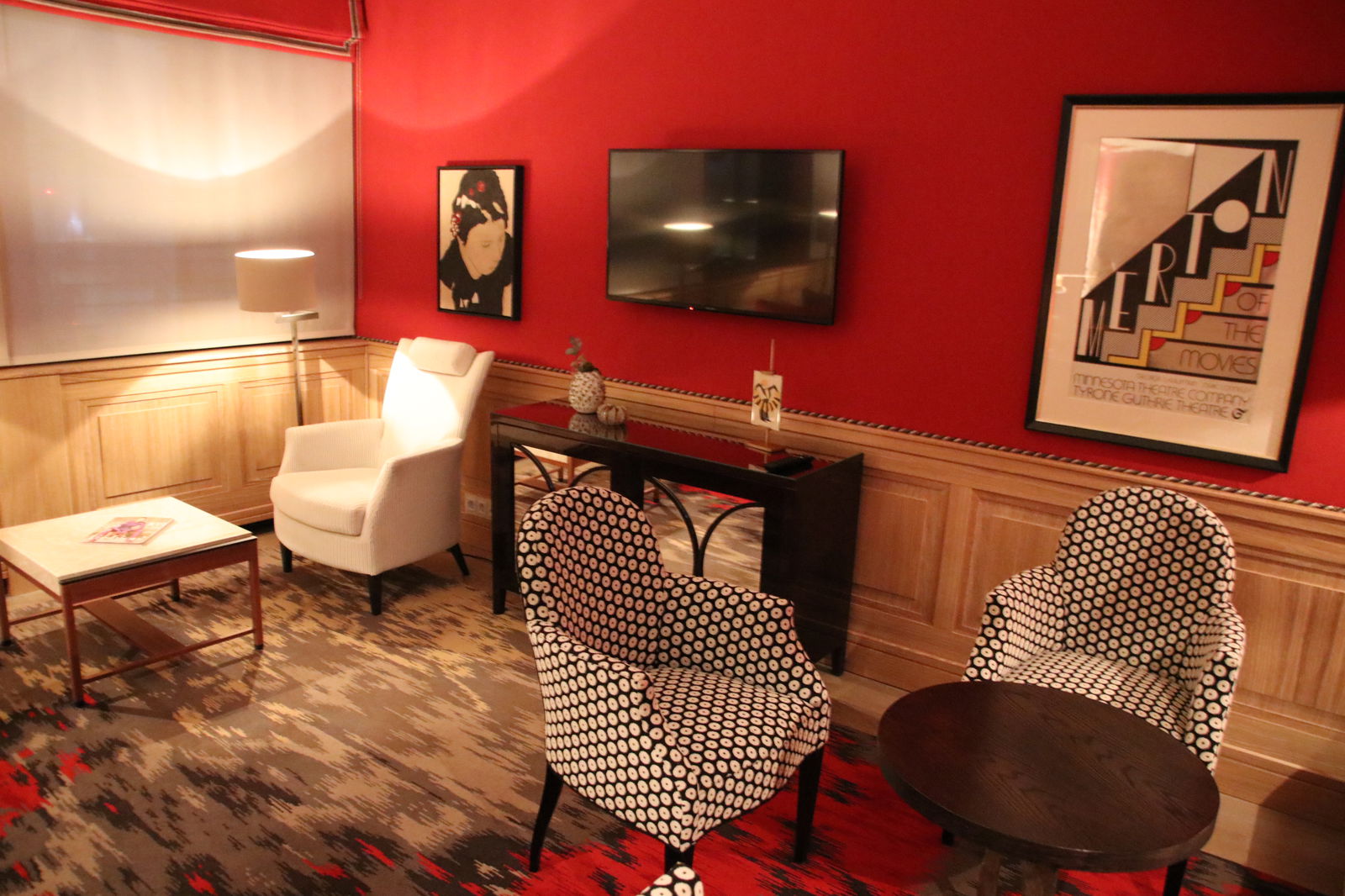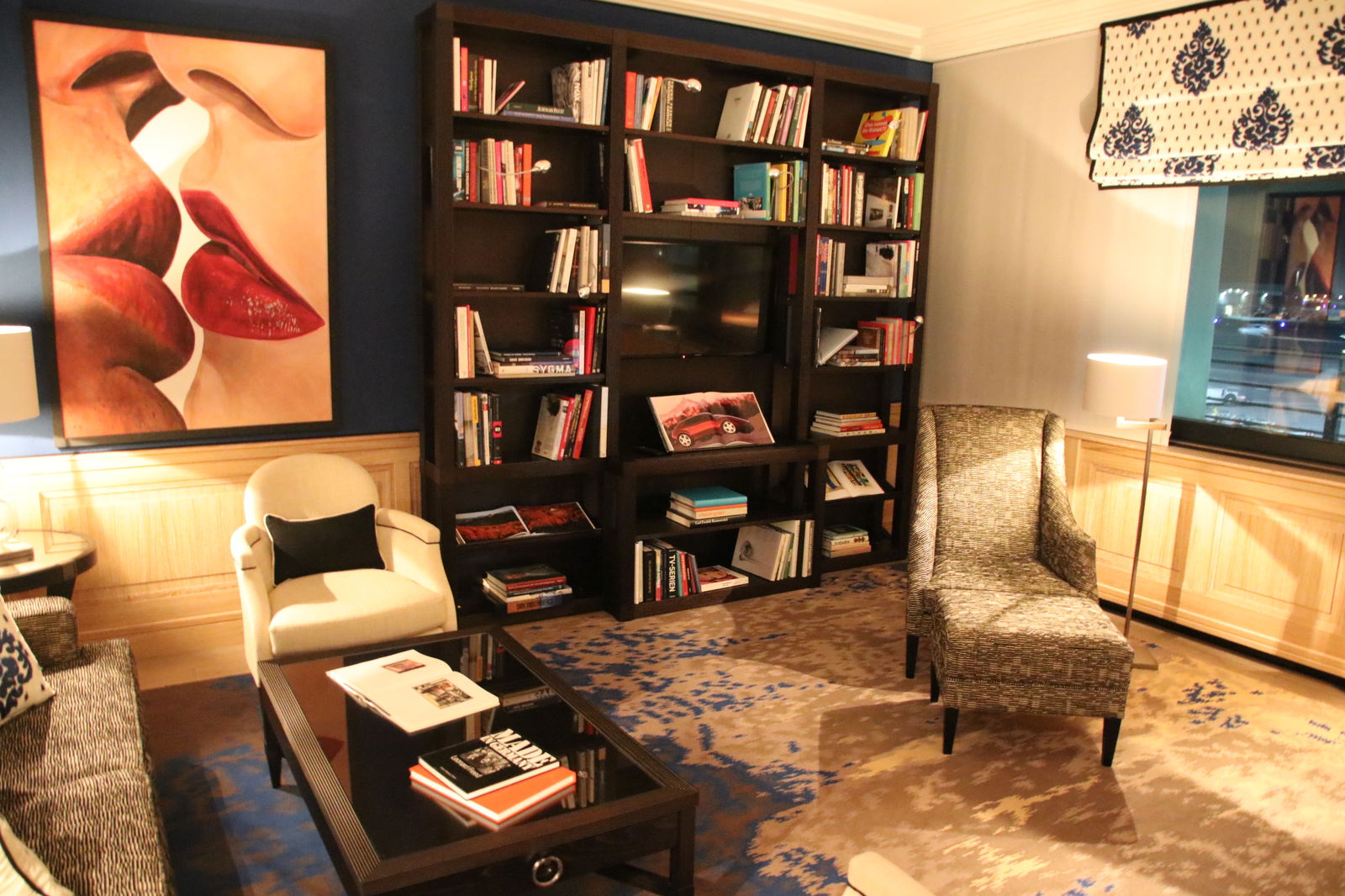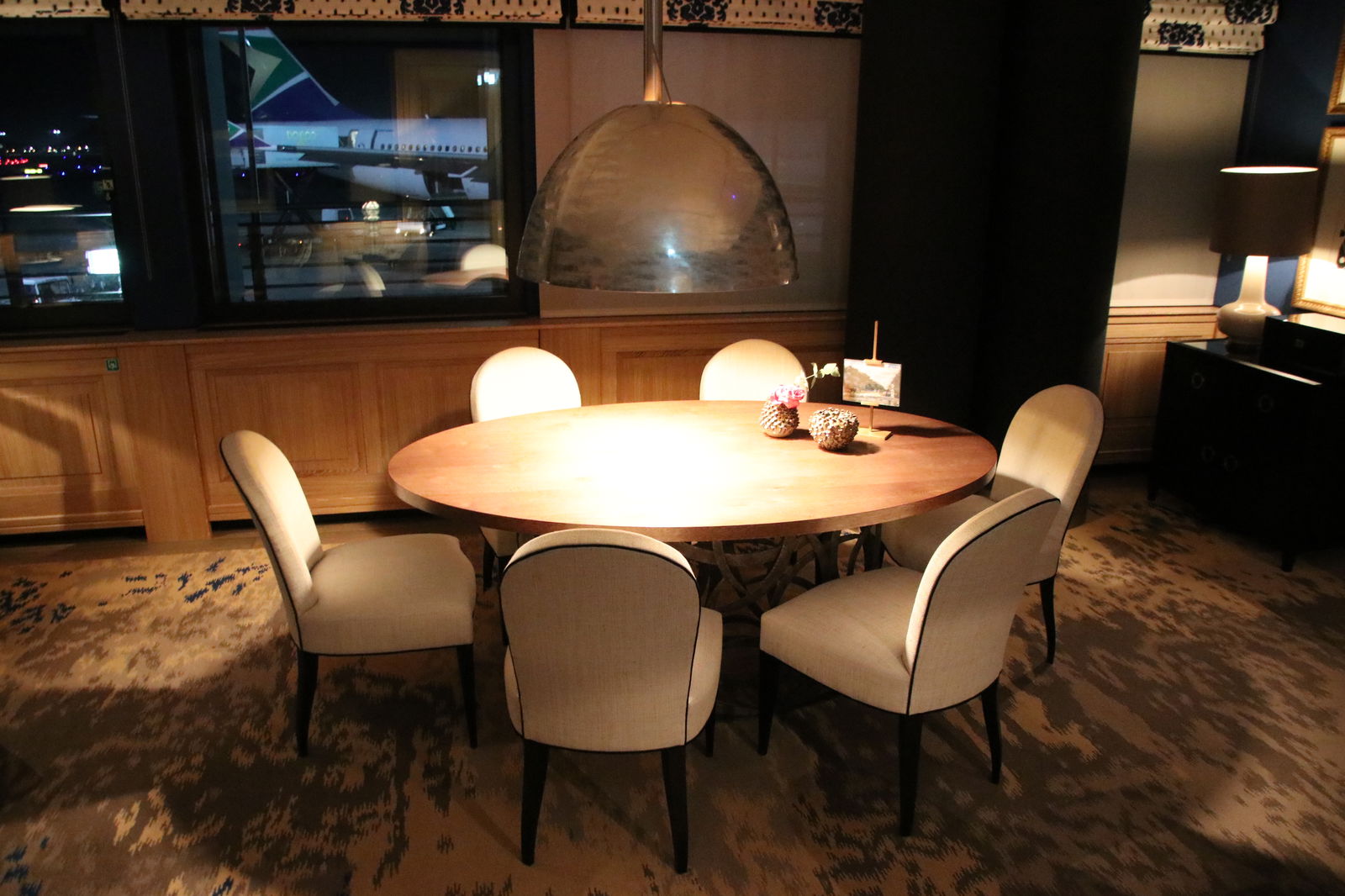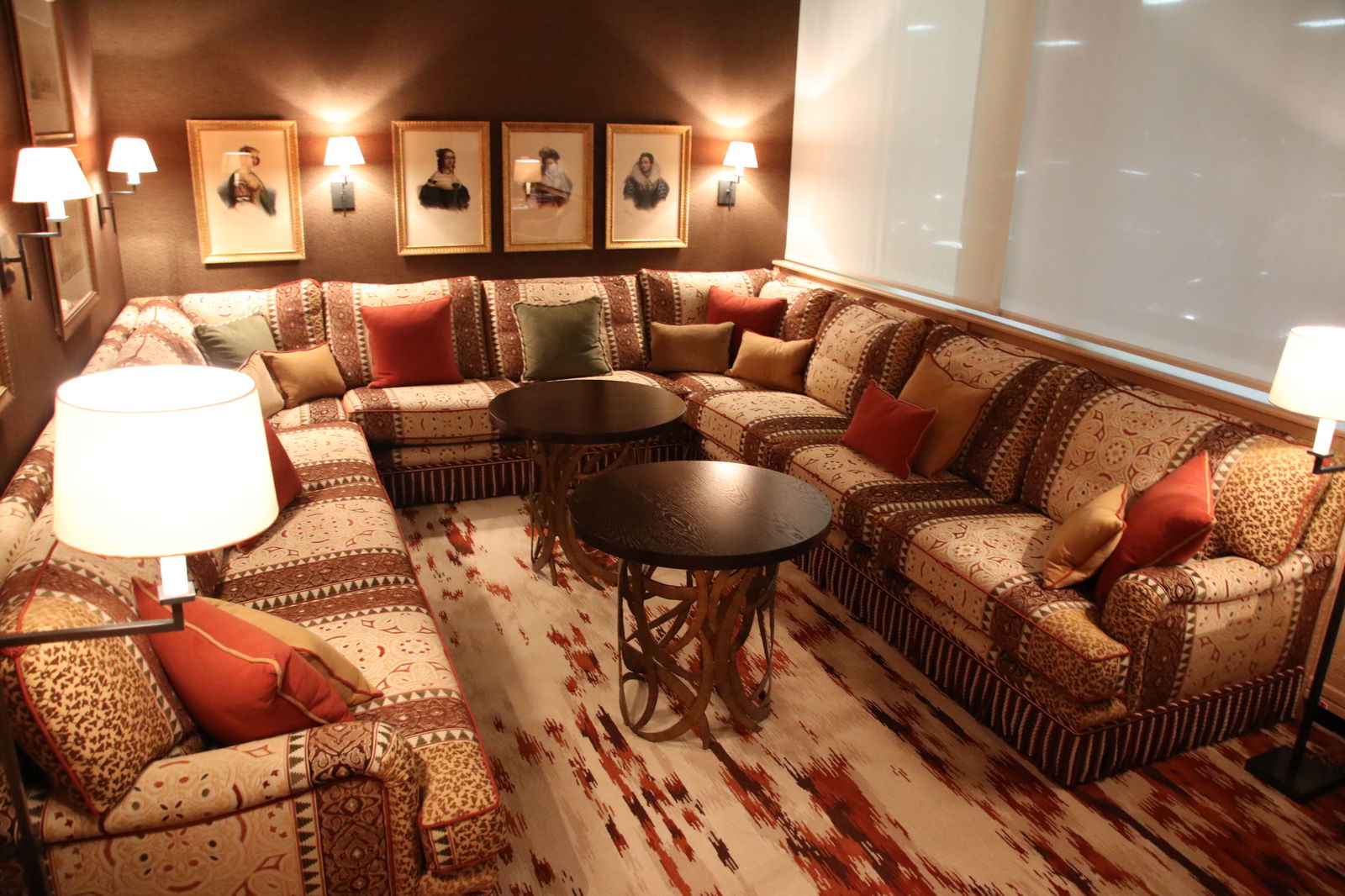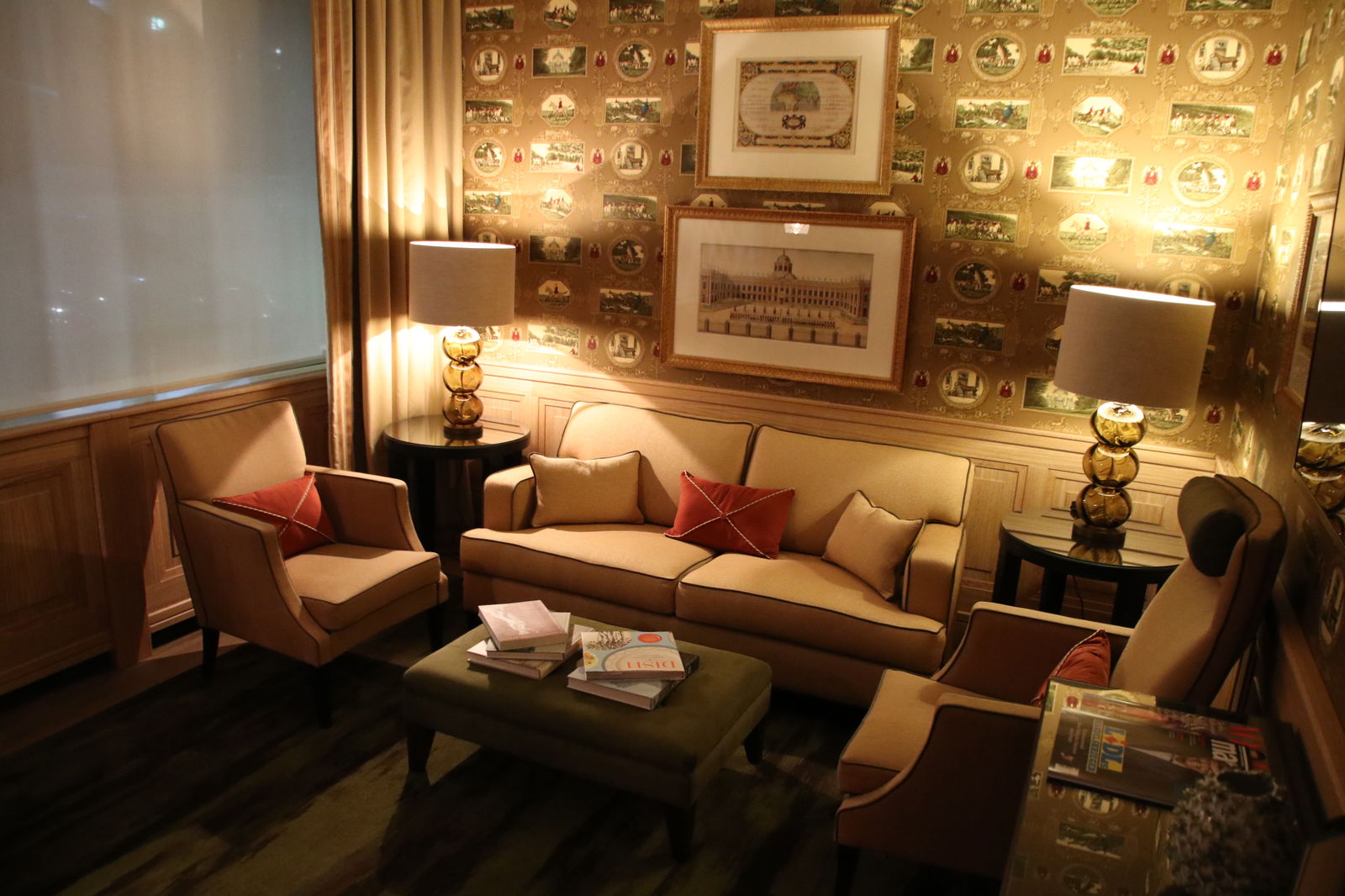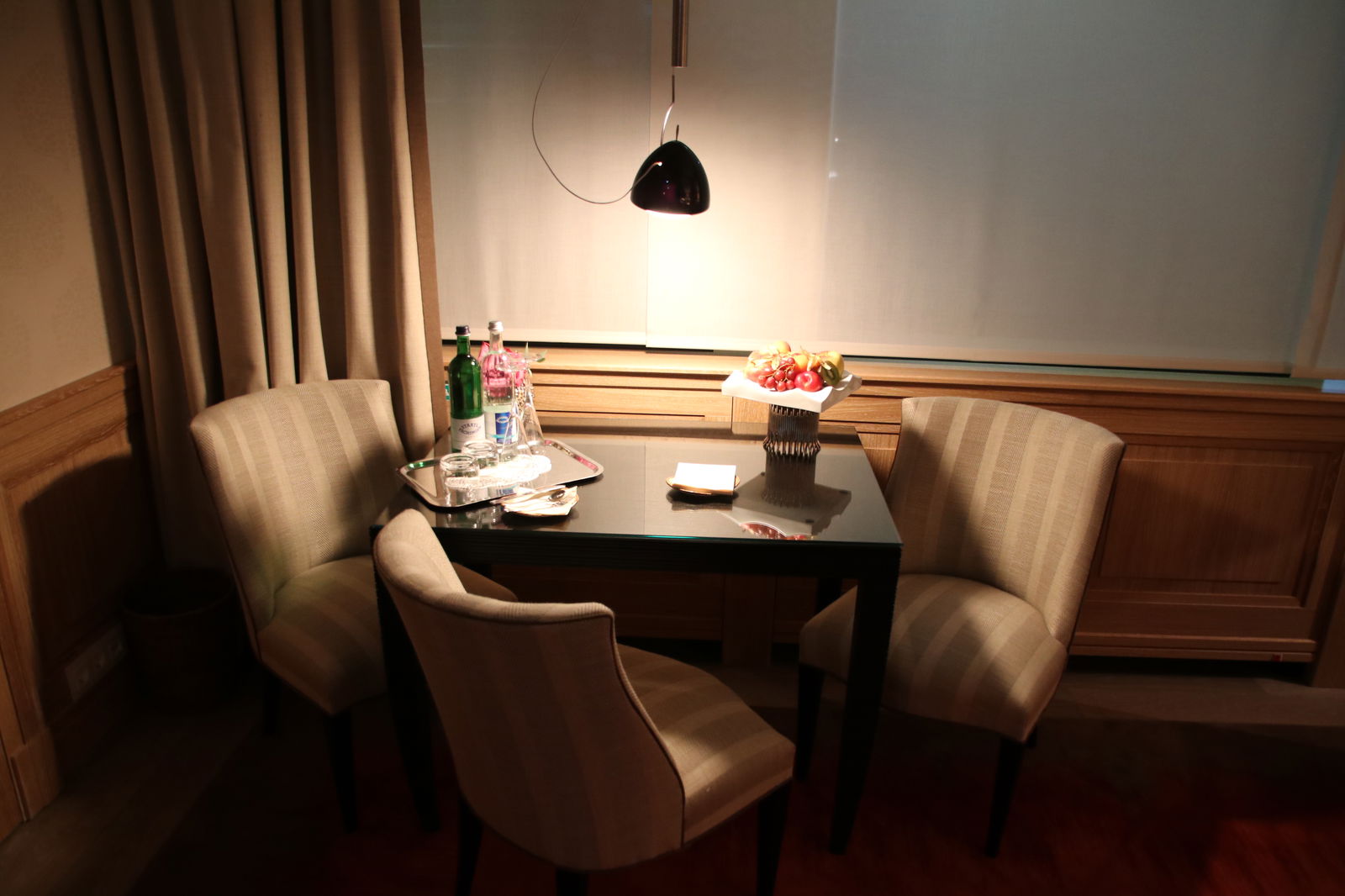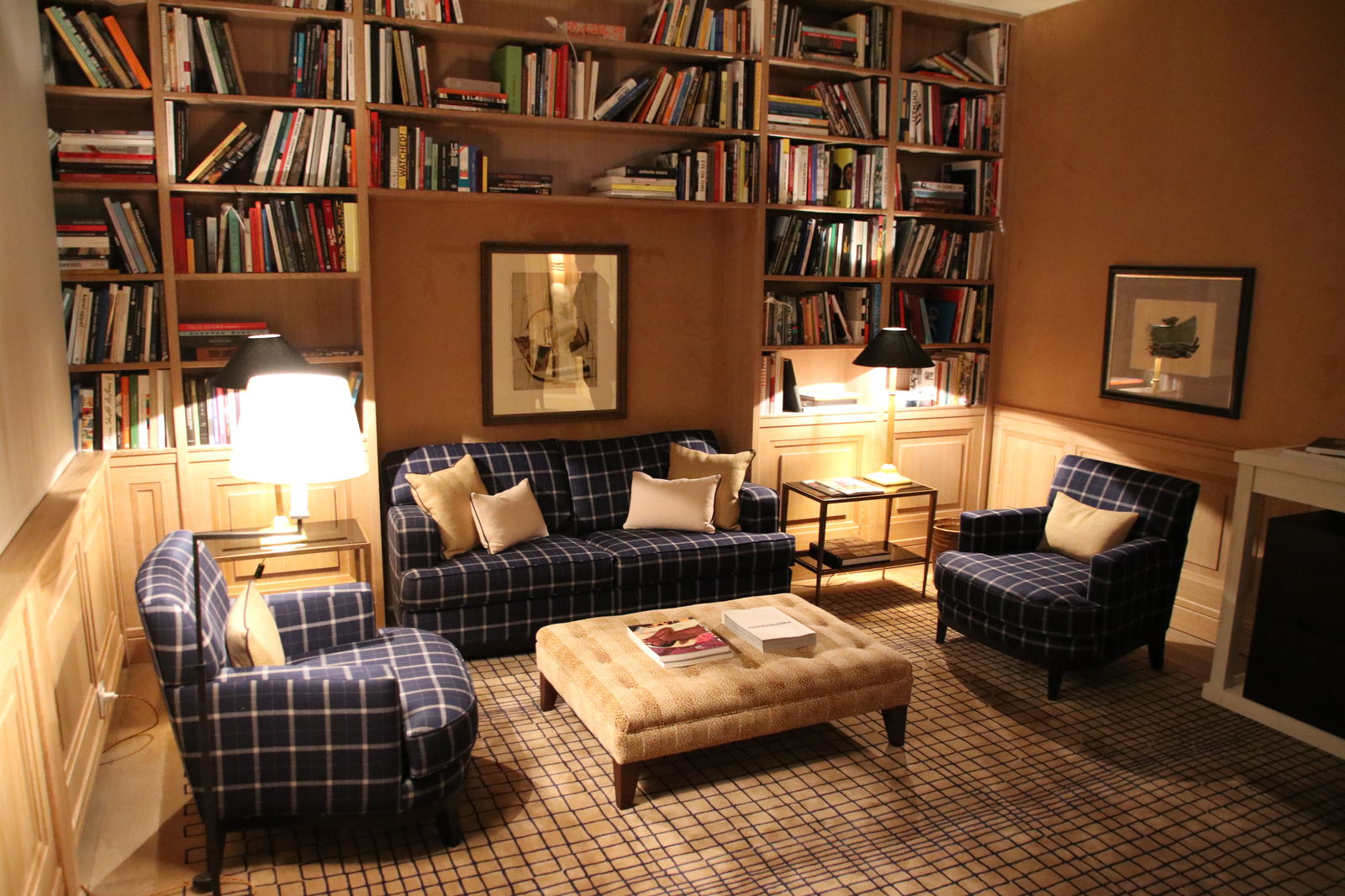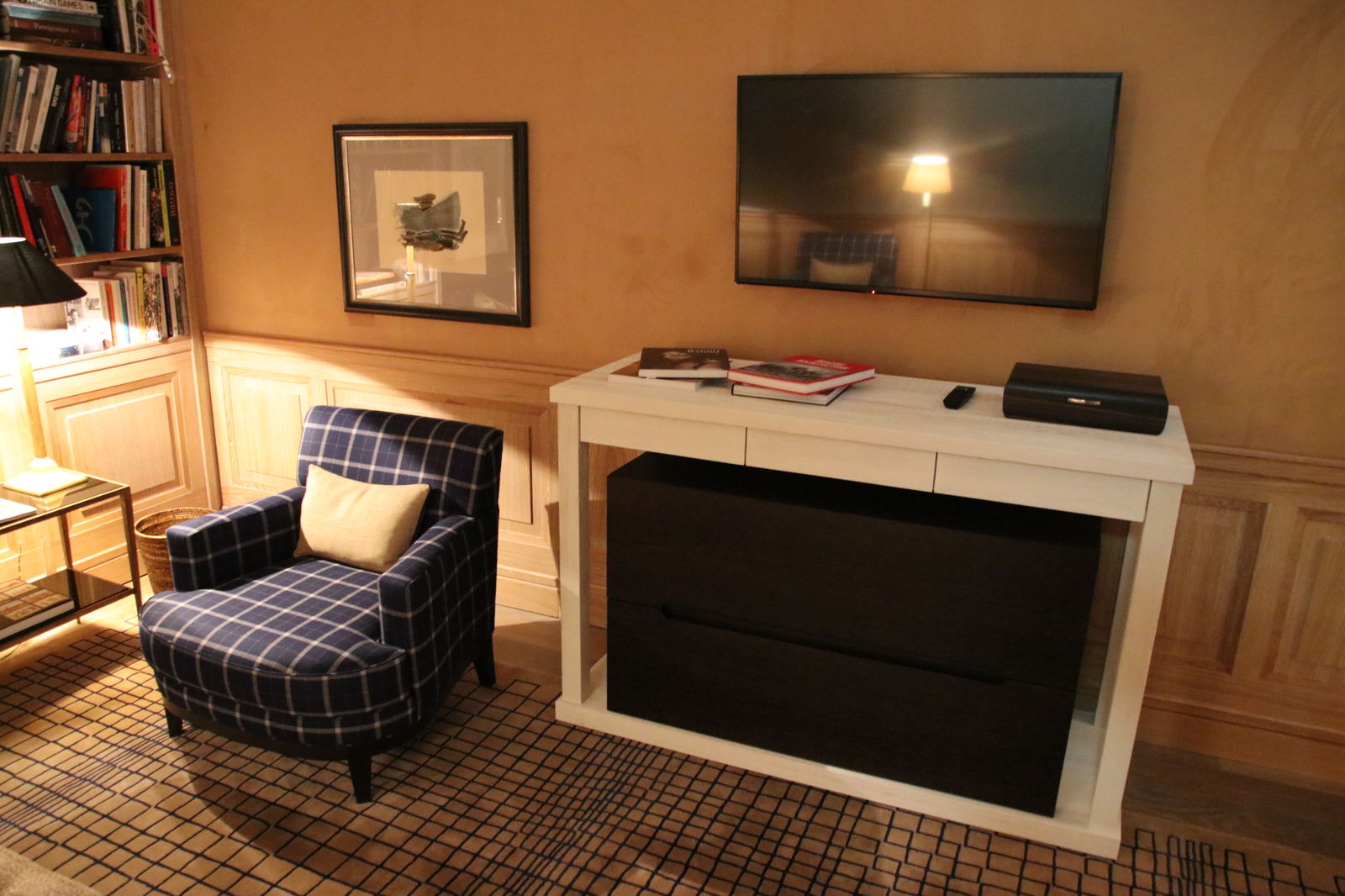 The rooms can be combined to offer larger working spaces. These must be reserved for a (pretty hefty) fee though. The cheapest ones start at €250 in addition to the fee for VIP services. Meanwhile, more expensive rooms cost €600 for the day and up. All rooms have ensuite bathrooms with luxury showers and toiletries.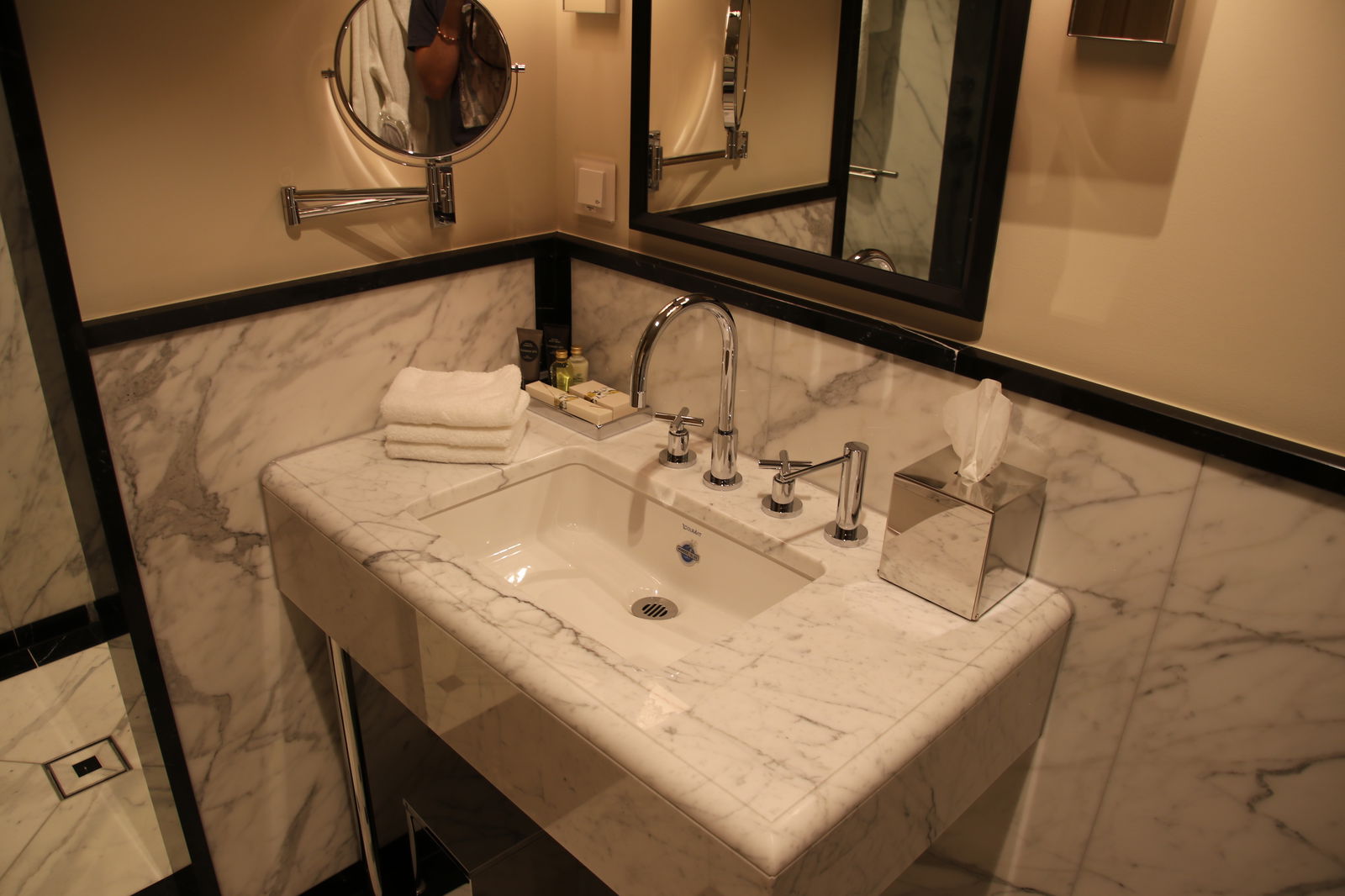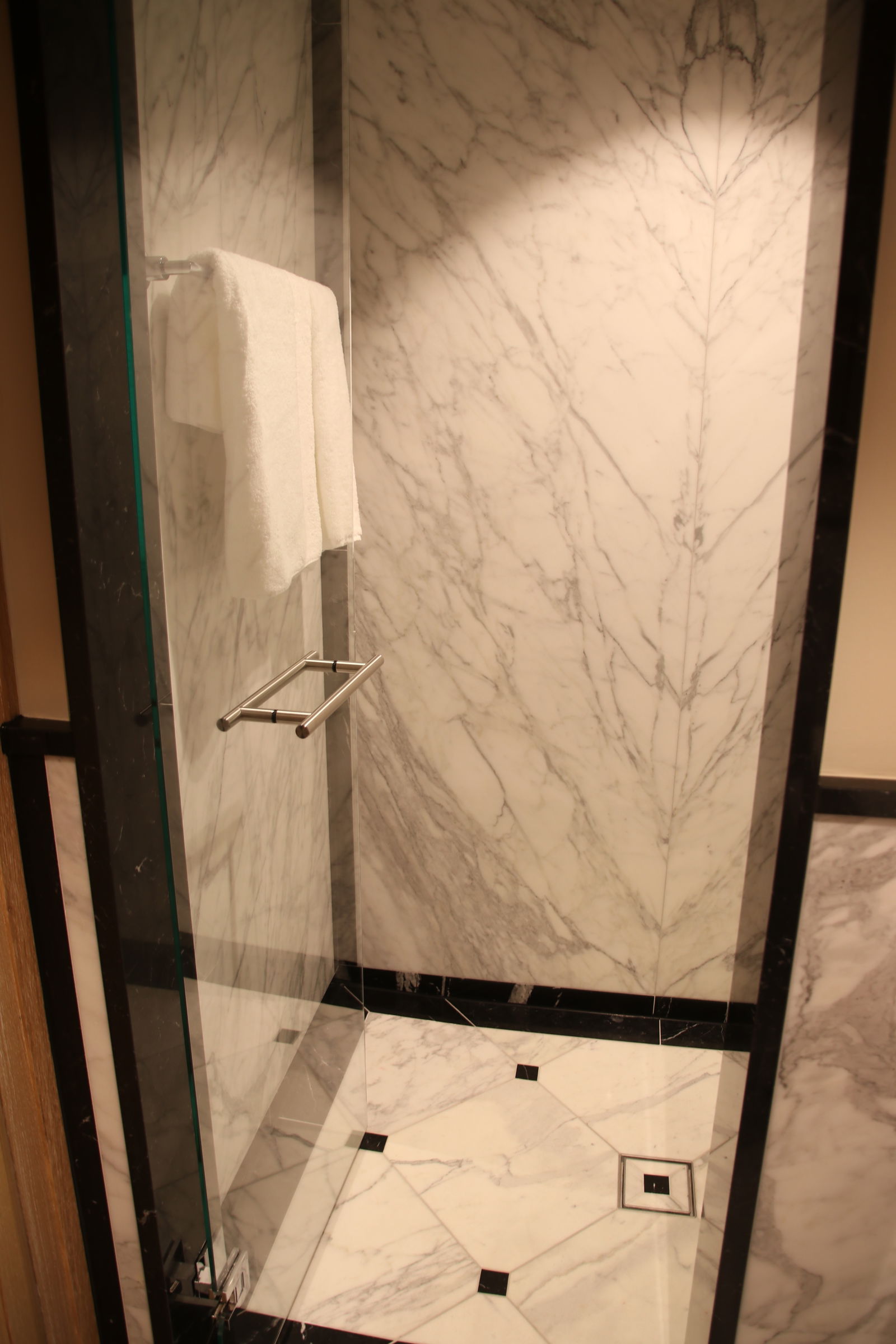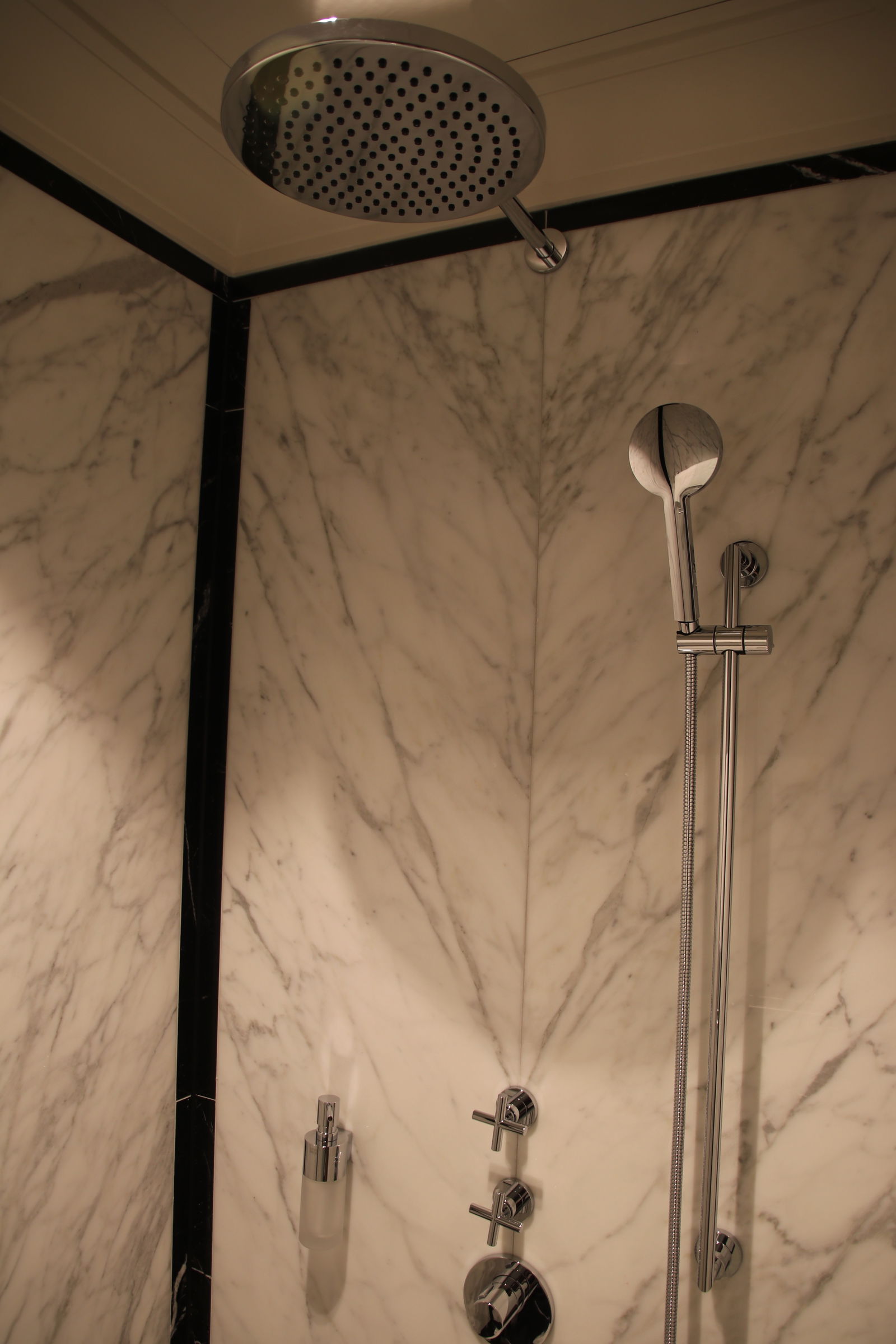 Unfortunately, you'll also have the pay €250 to rent a room just to take a shower. I wish they'd offer individual shower rooms at lower prices. Many people utilizing VIP services are probably between long flights, or in need of a shower before an important day of business. It doesn't really make sense to have to rent an entire room just to freshen up. Then again, most people who use this lounge probably don't see money as much of any object. 😉
Moving on, the lounge also offers a few bedrooms with double or twin beds.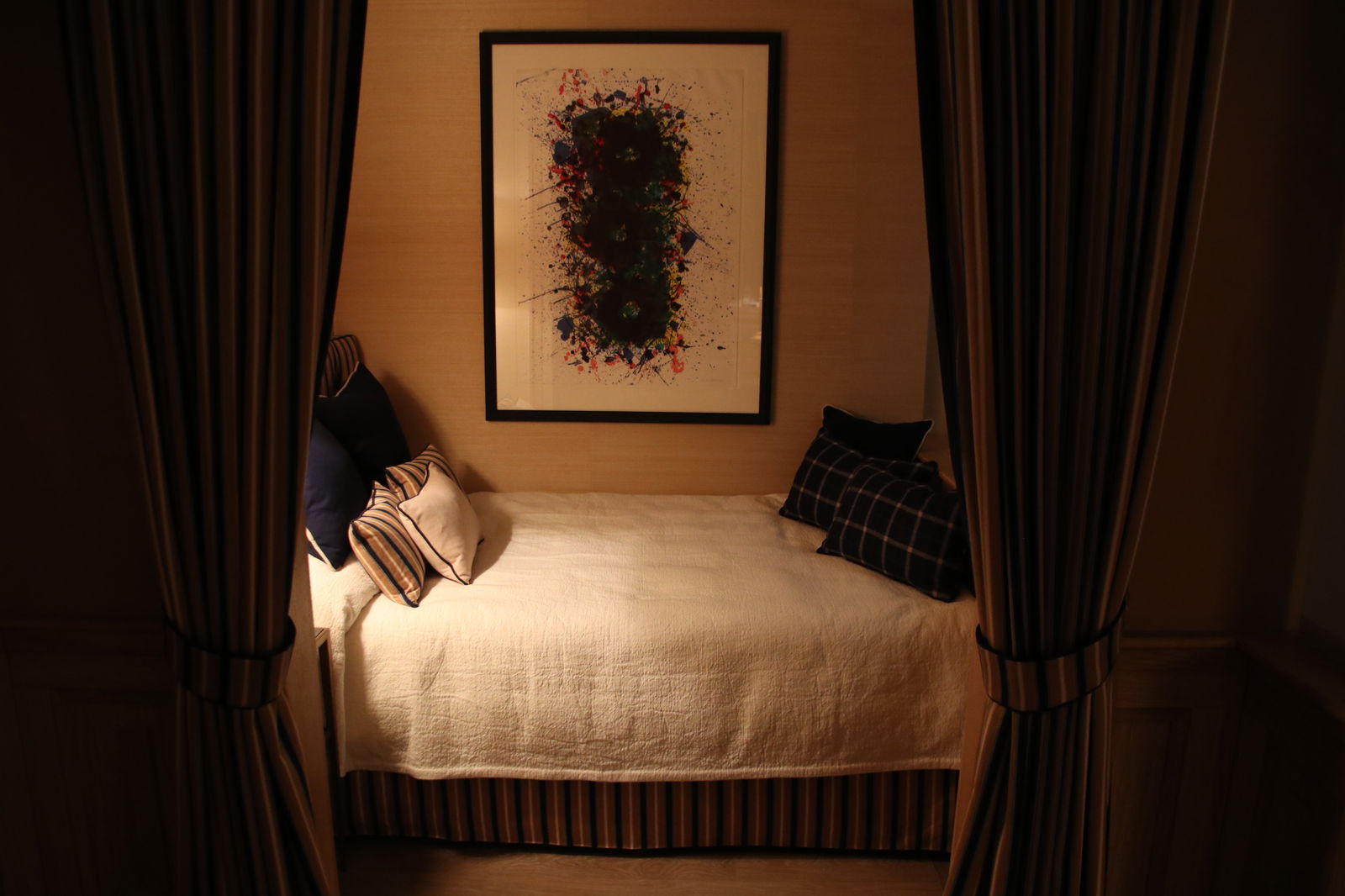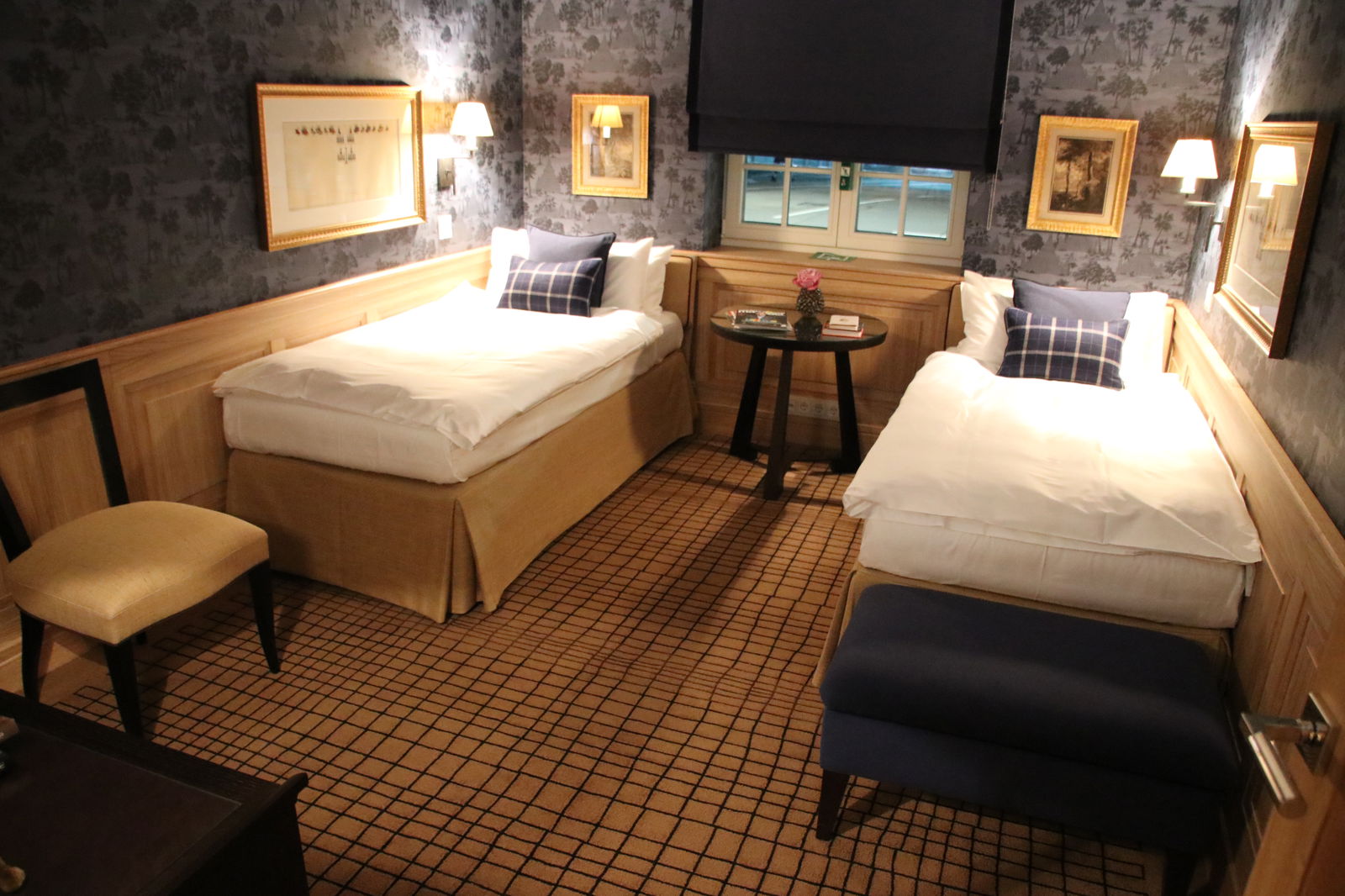 I thought the bedrooms were stunning. The decor gave off an English cottage vibe that was relaxing, and the rooms offered quite cool tarmac views. Luckily, the view was the only possible way of knowing you were at an airport. I doubt you would have heard a crash landing outside – that's how soundproof these facilities are.
There is also a gaming room for children or playful adults…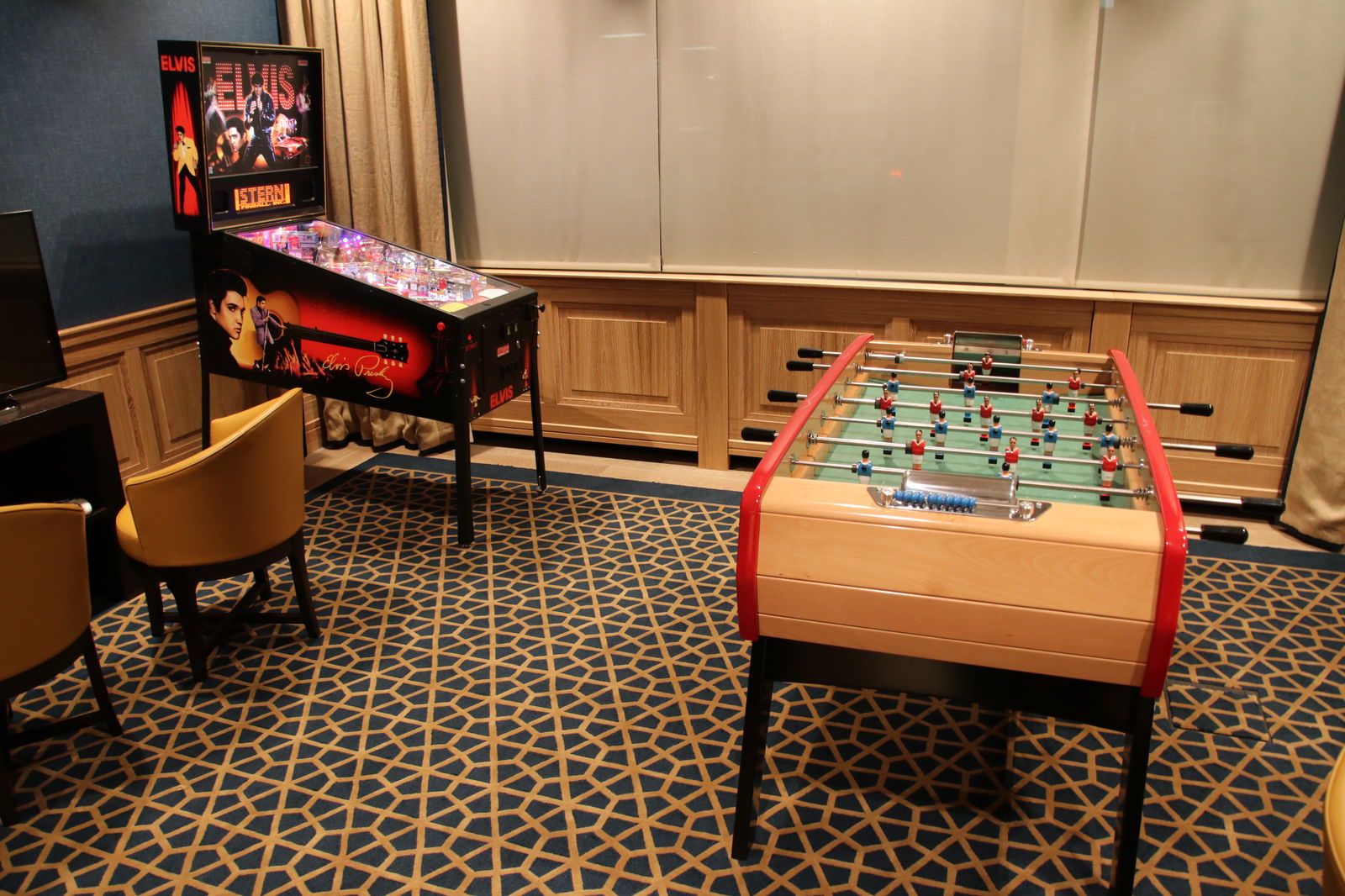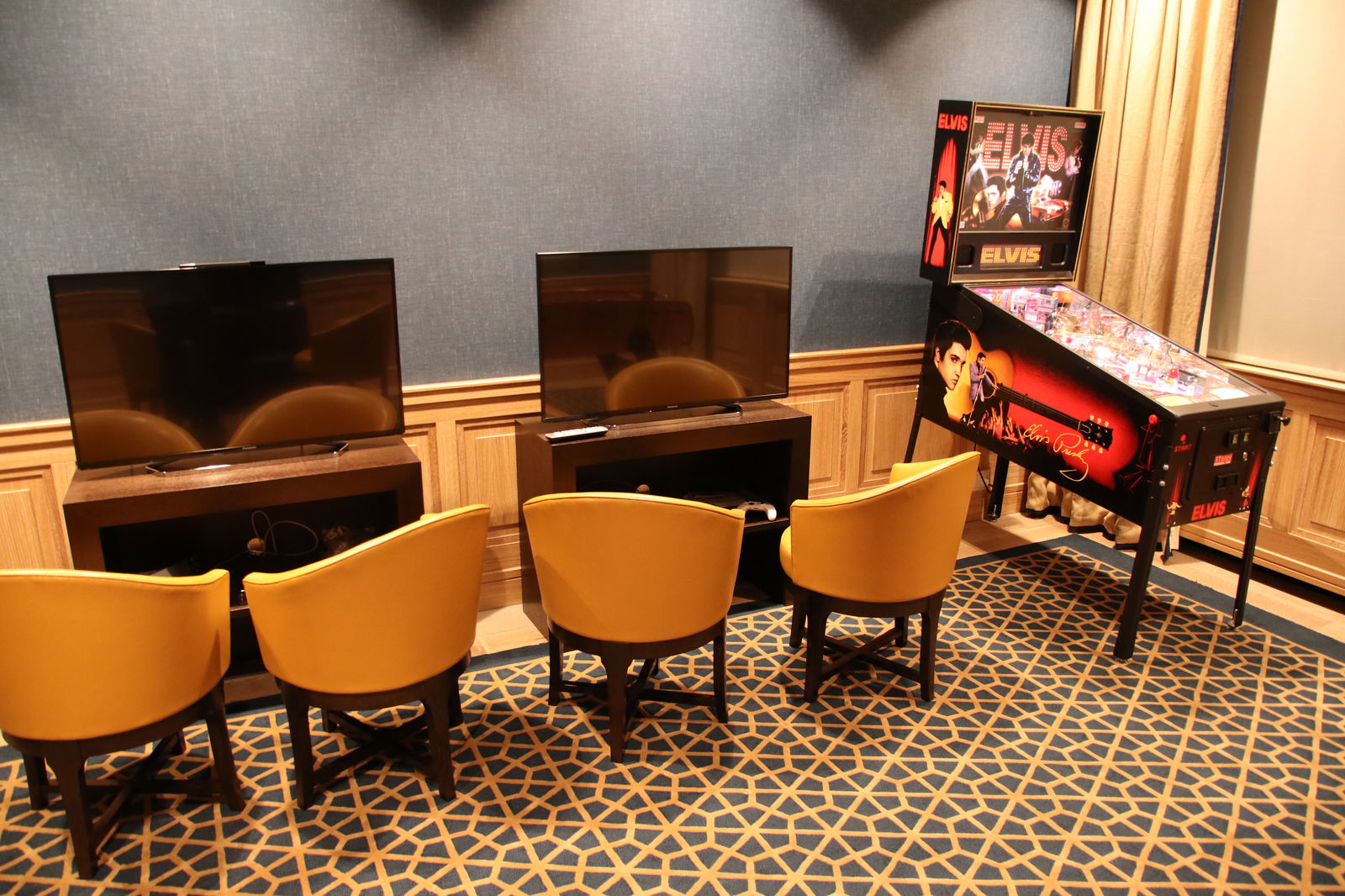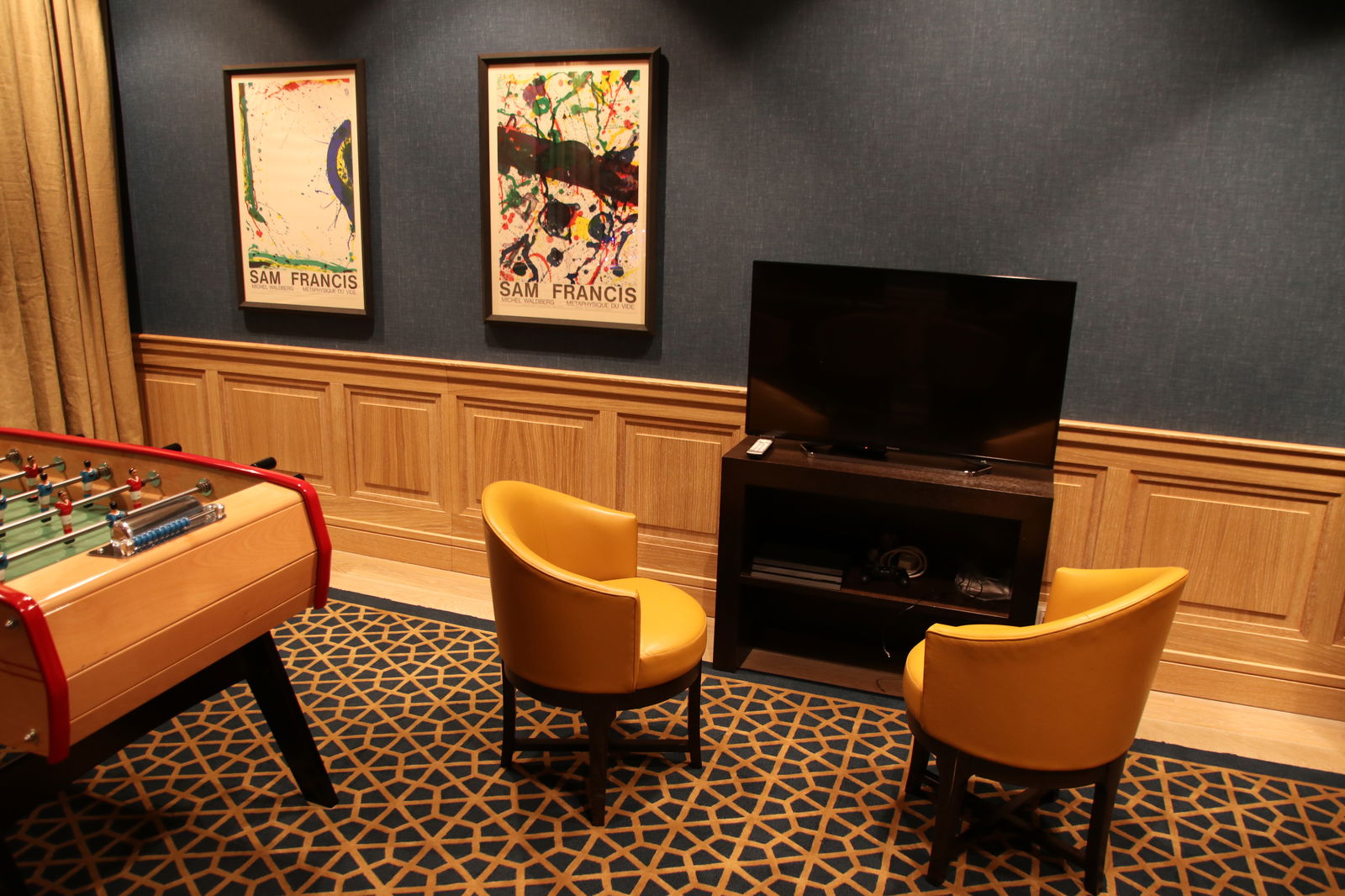 I managed to negotiate a shower room to get ready for my interview, and thoroughly enjoyed it. The shower was perfection – easily usable, excellent water pressure and multiple nozzles. The toilet had an automatic toilet lid, which felt like a slightly unnecessary function, but was cool nonetheless. My shower room was identical to the one in my pictures above.
Once I'd showered, I hurried up to the main lounging area for breakfast. I was still the only guest in the entire room, which was nice.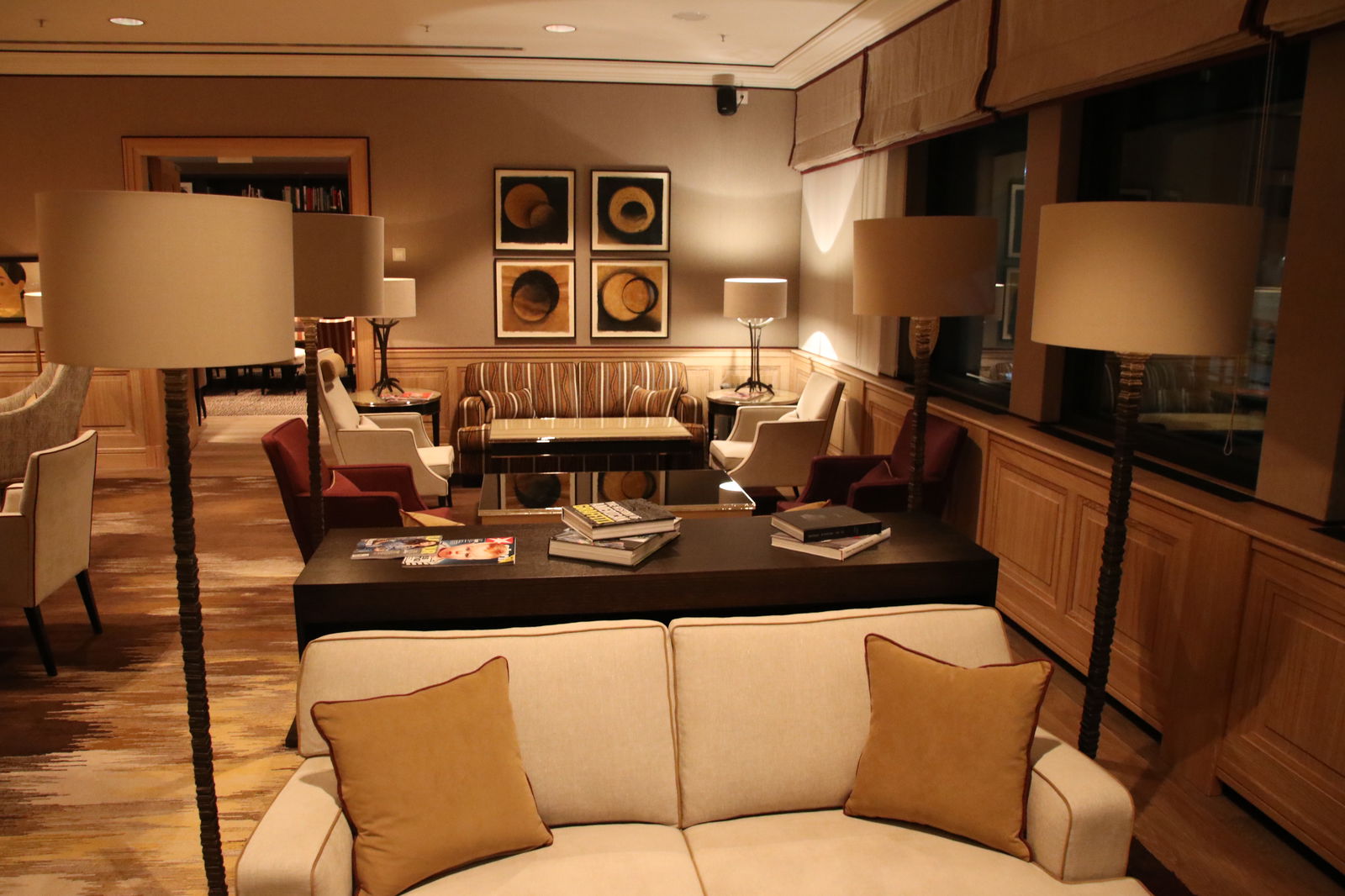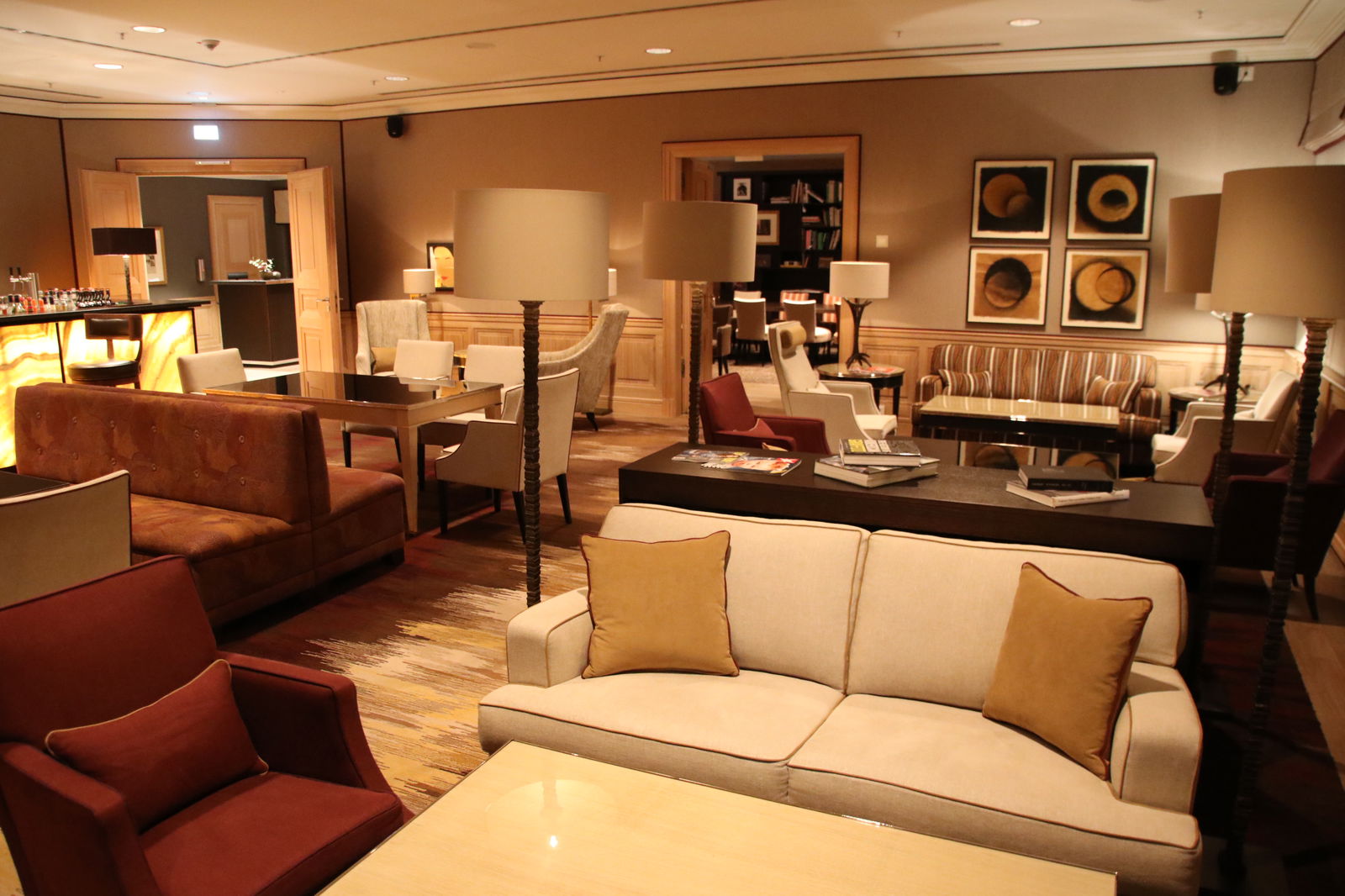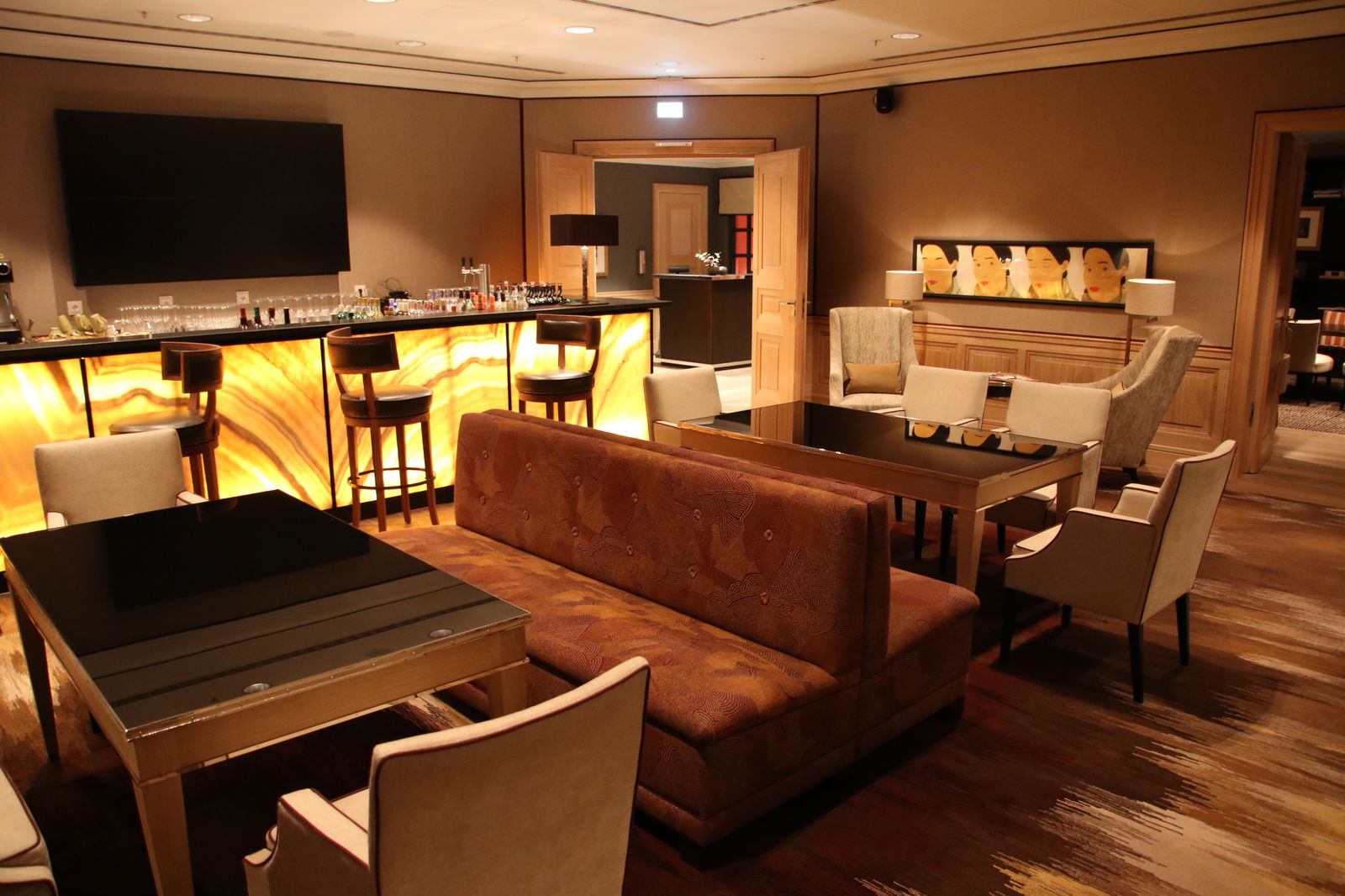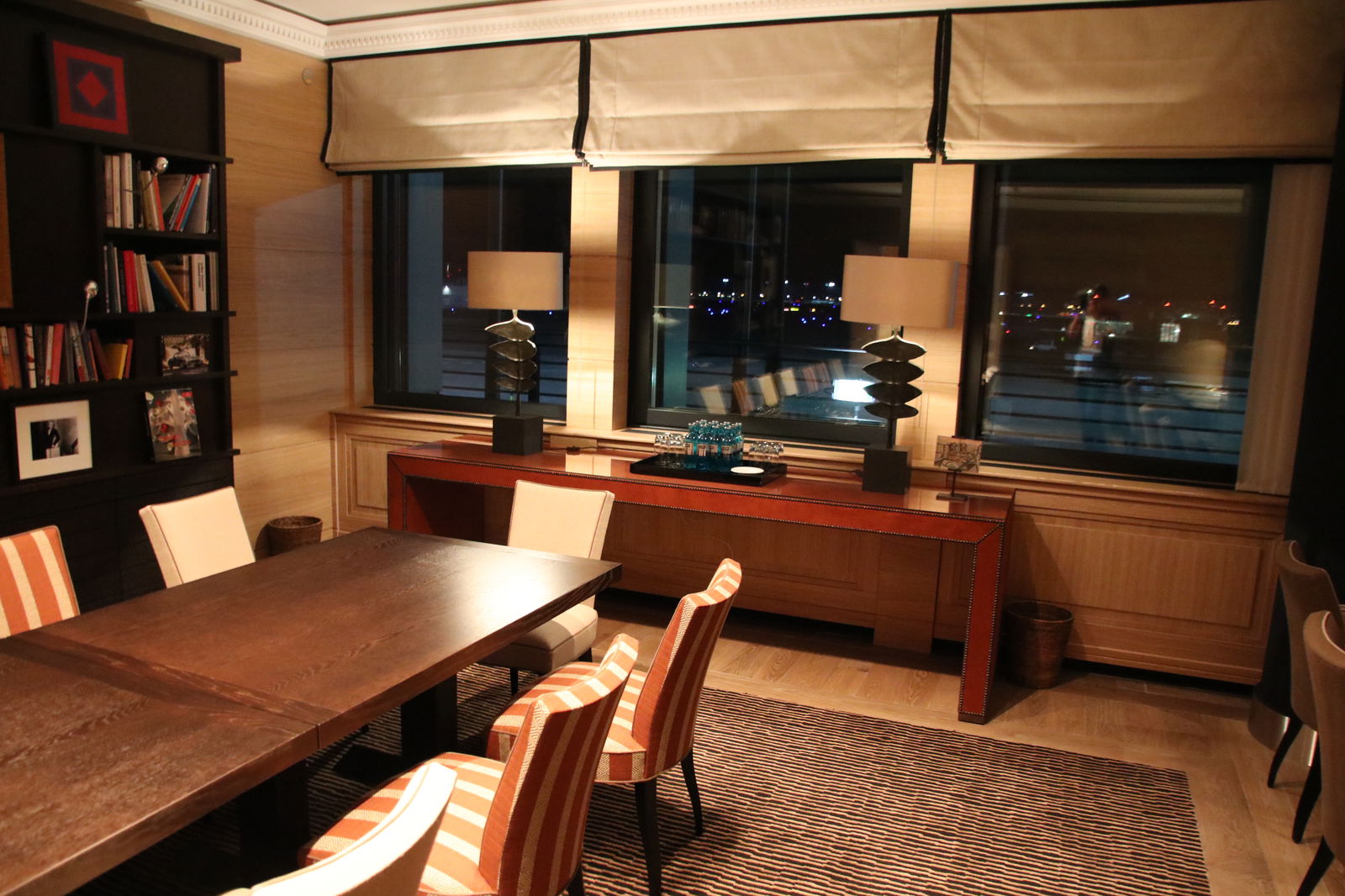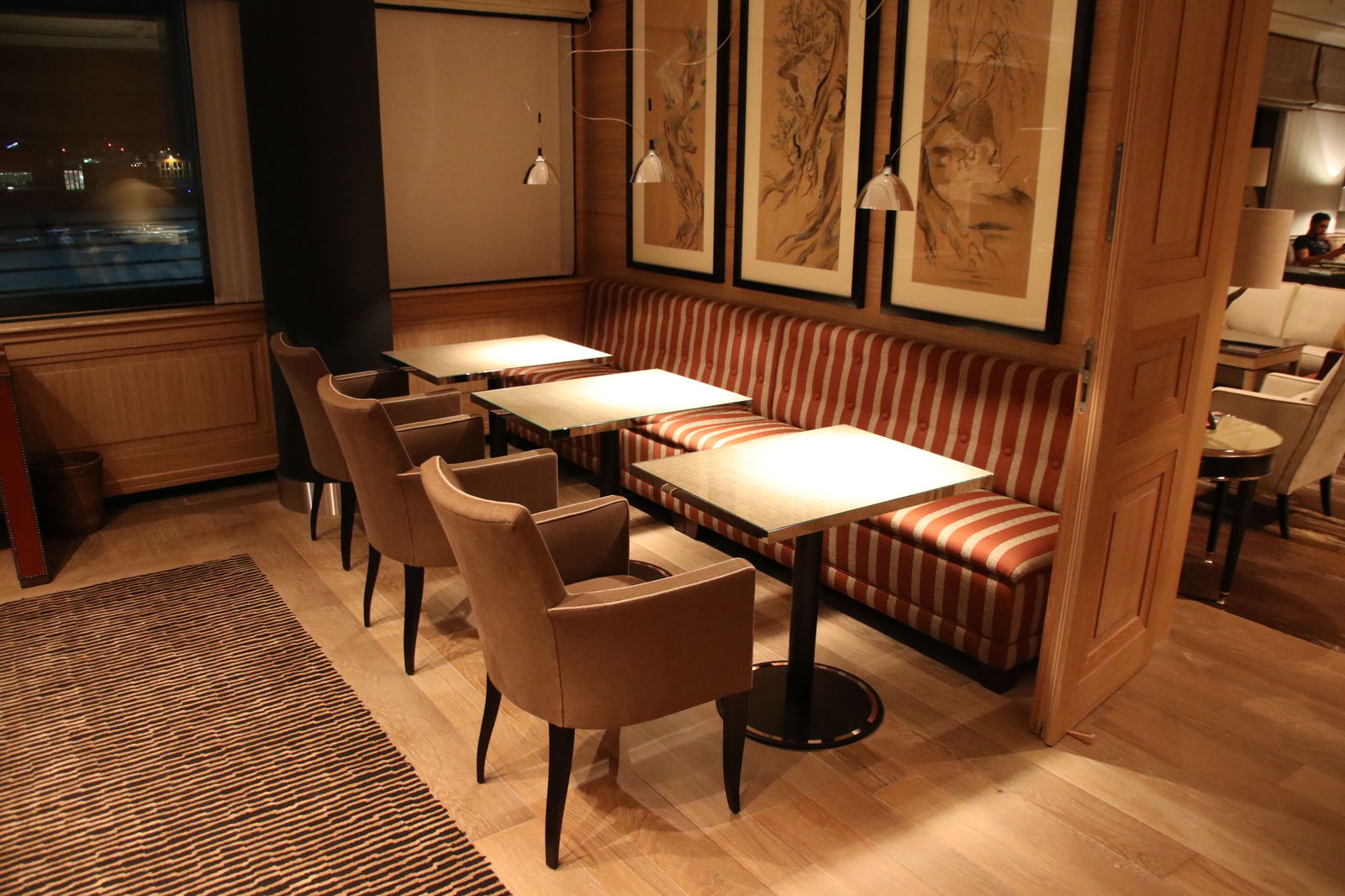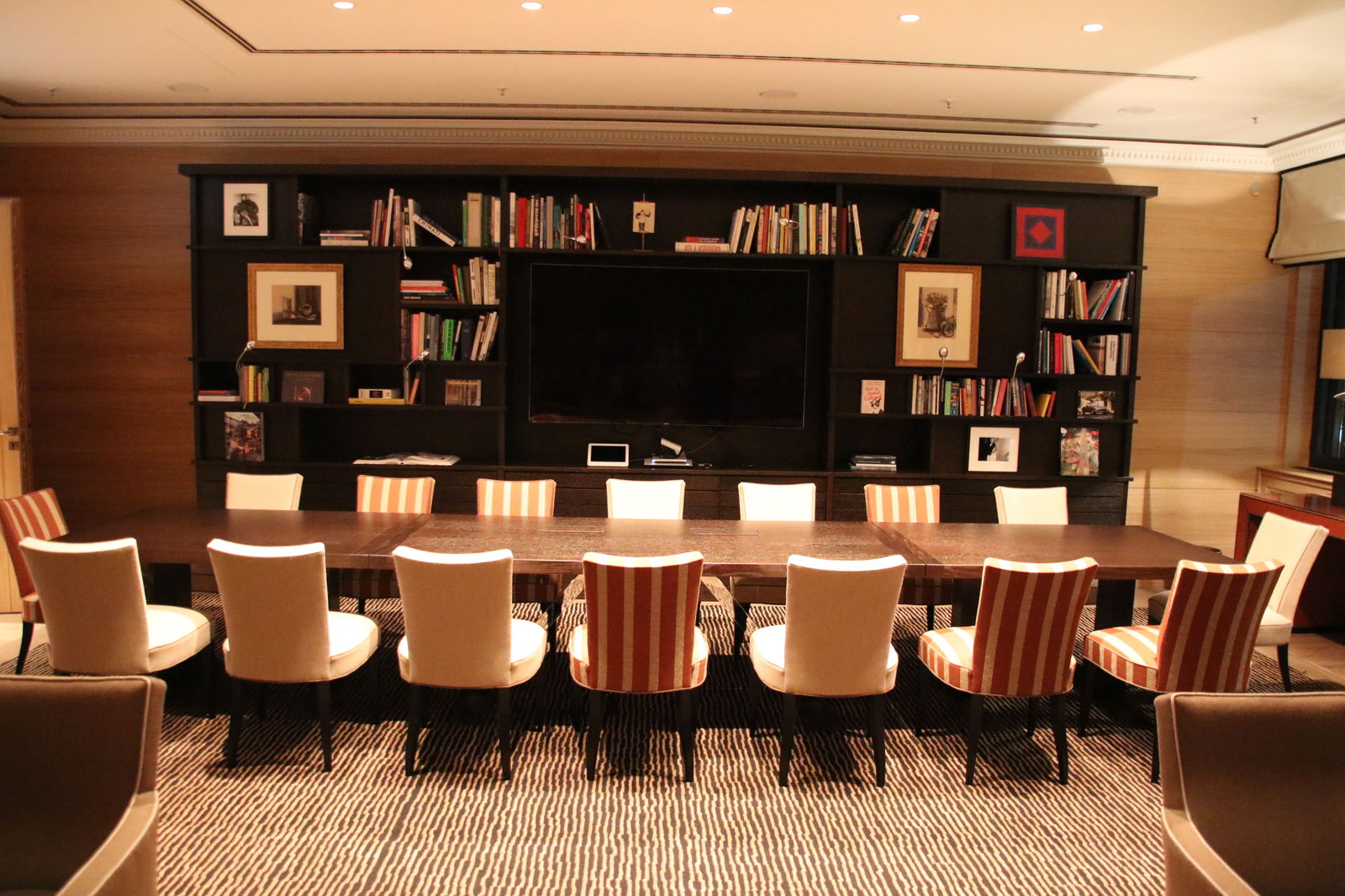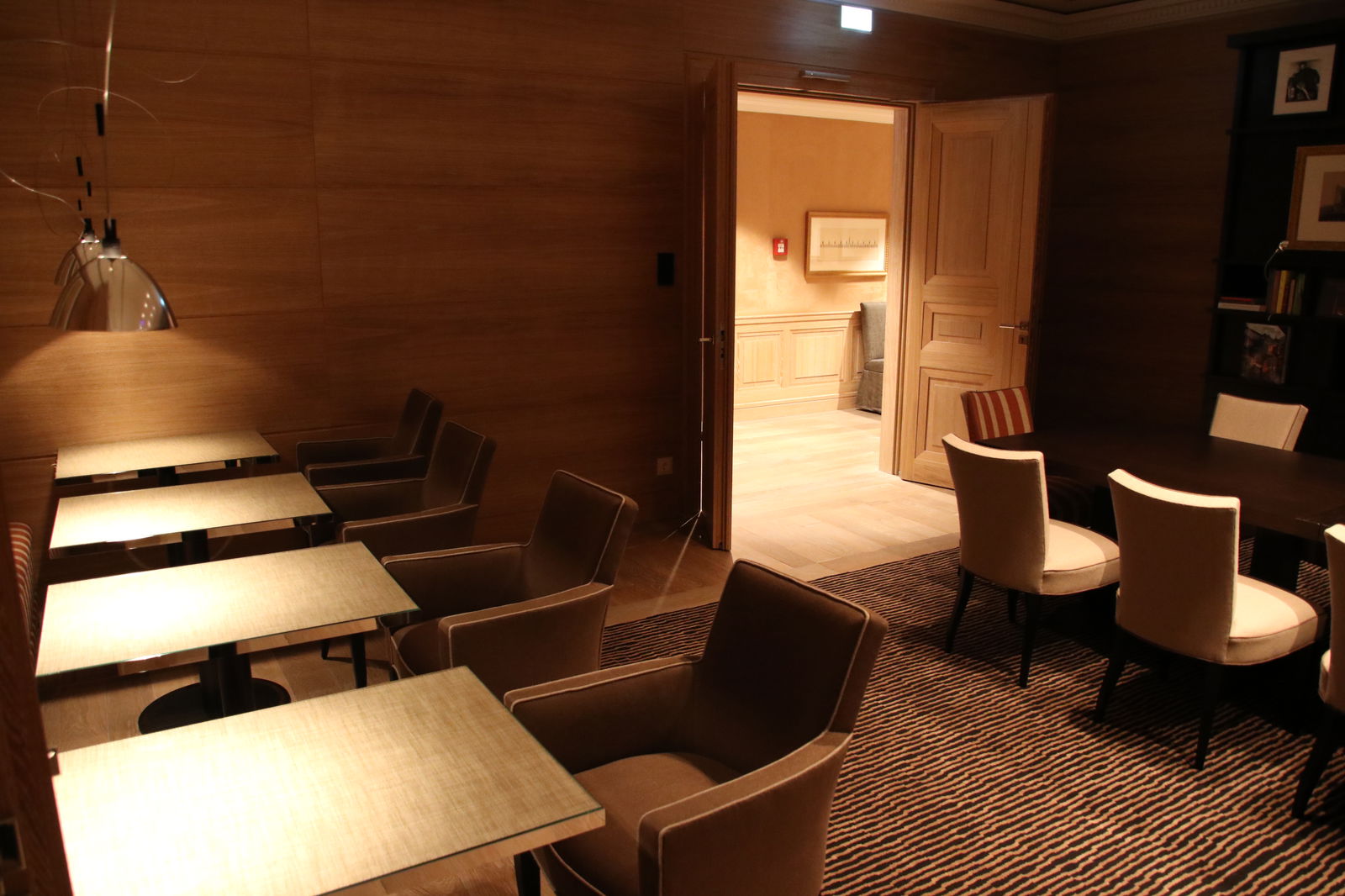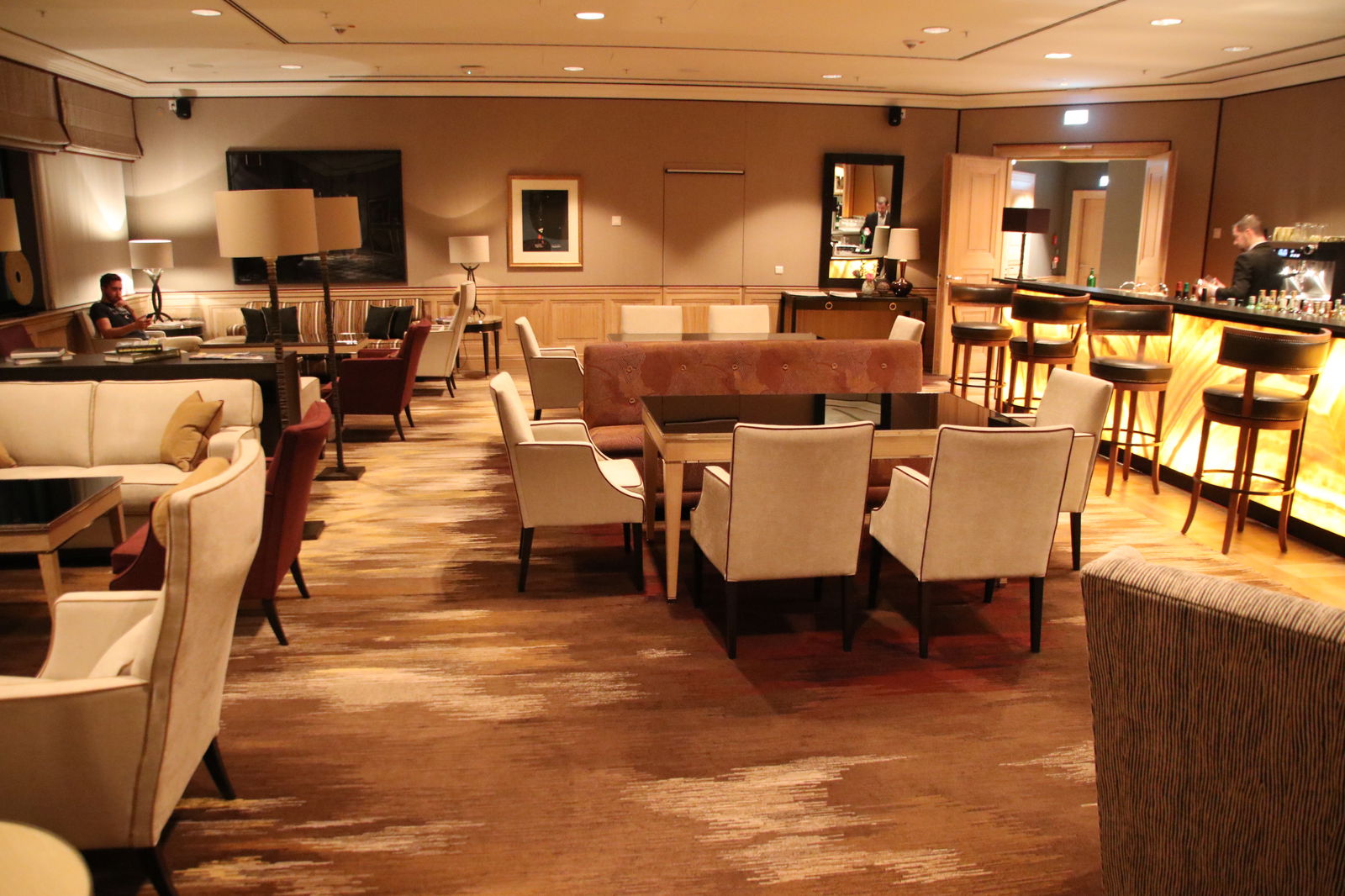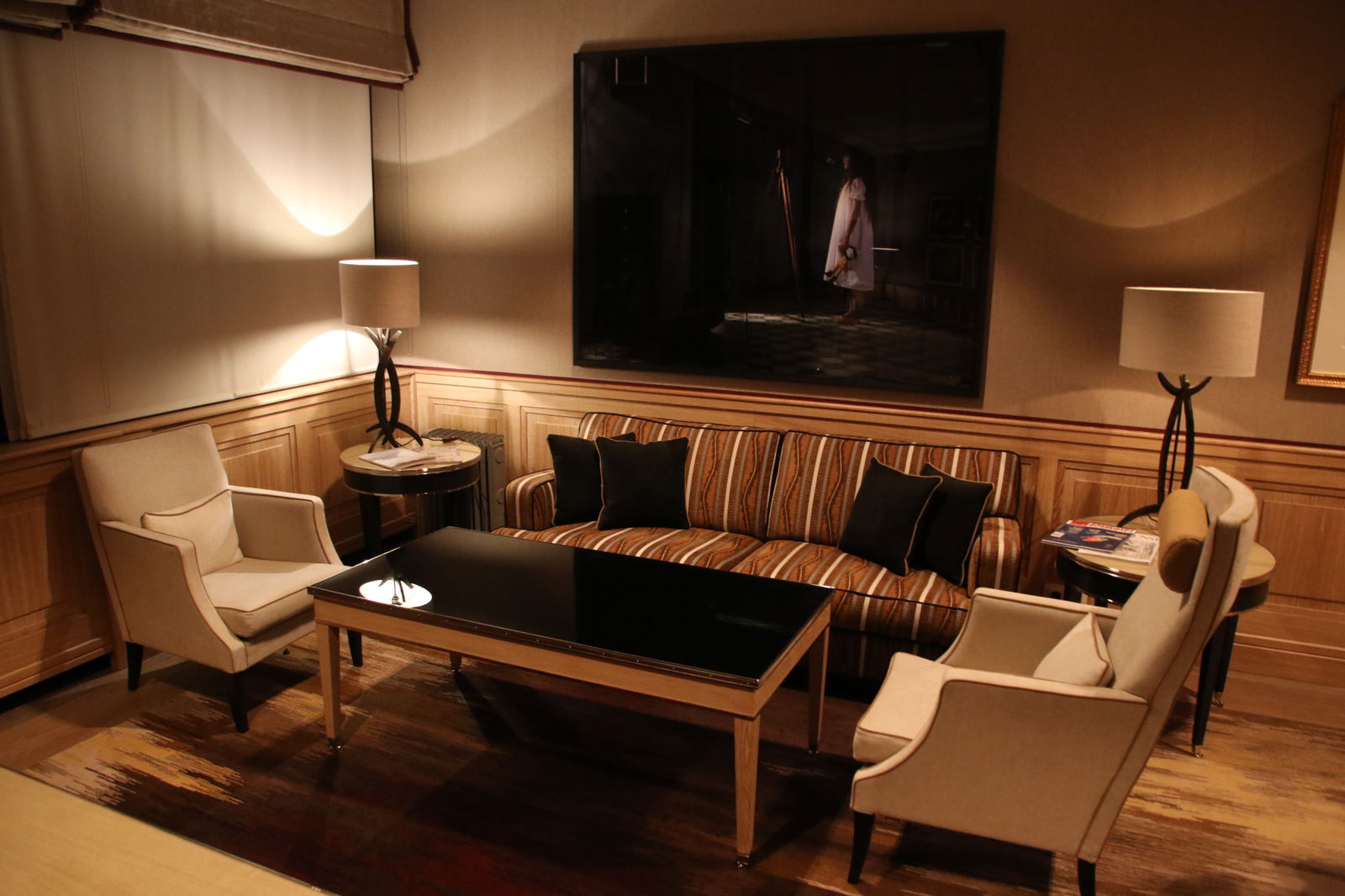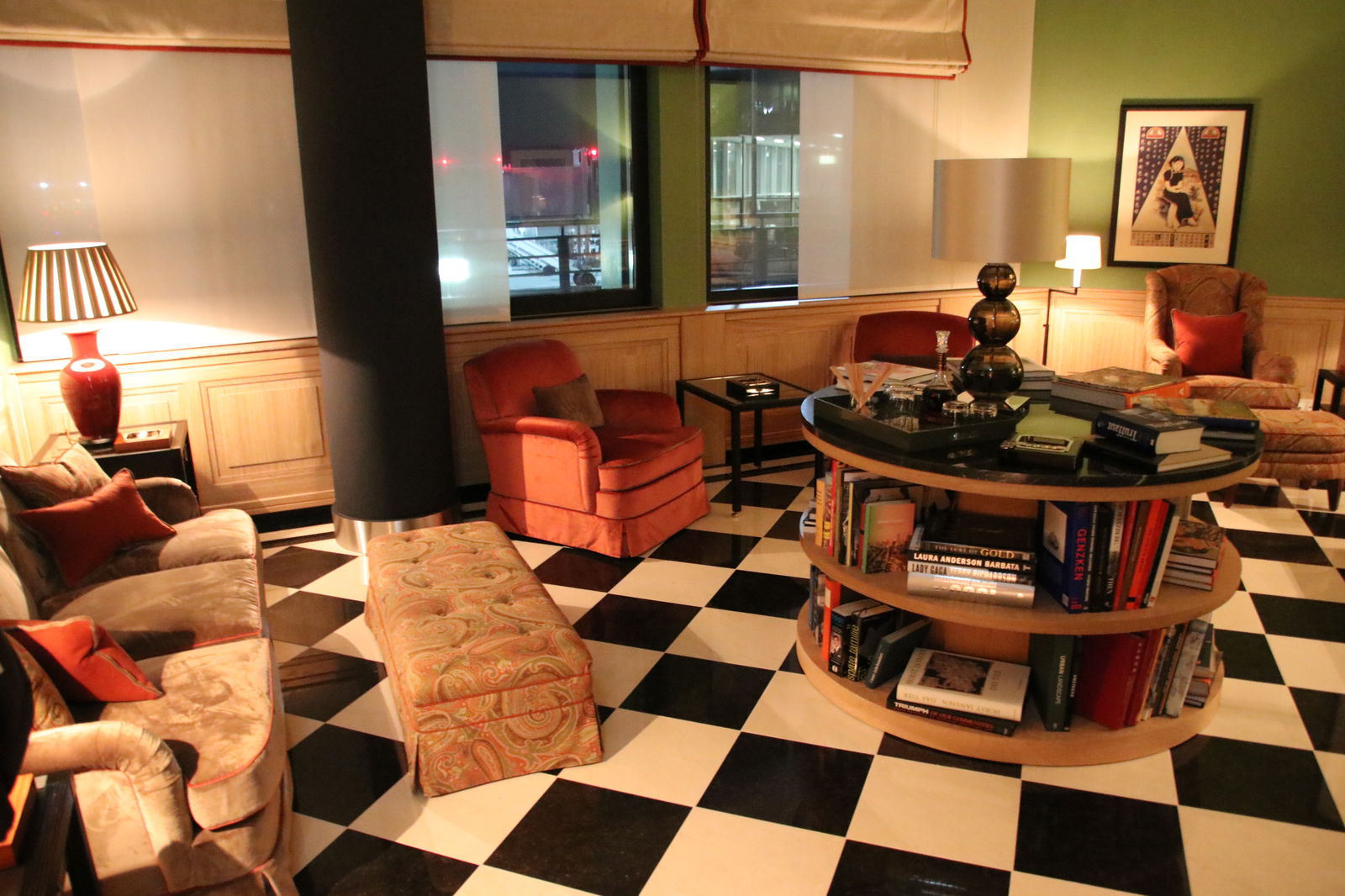 As an aviation fan, I loved the view!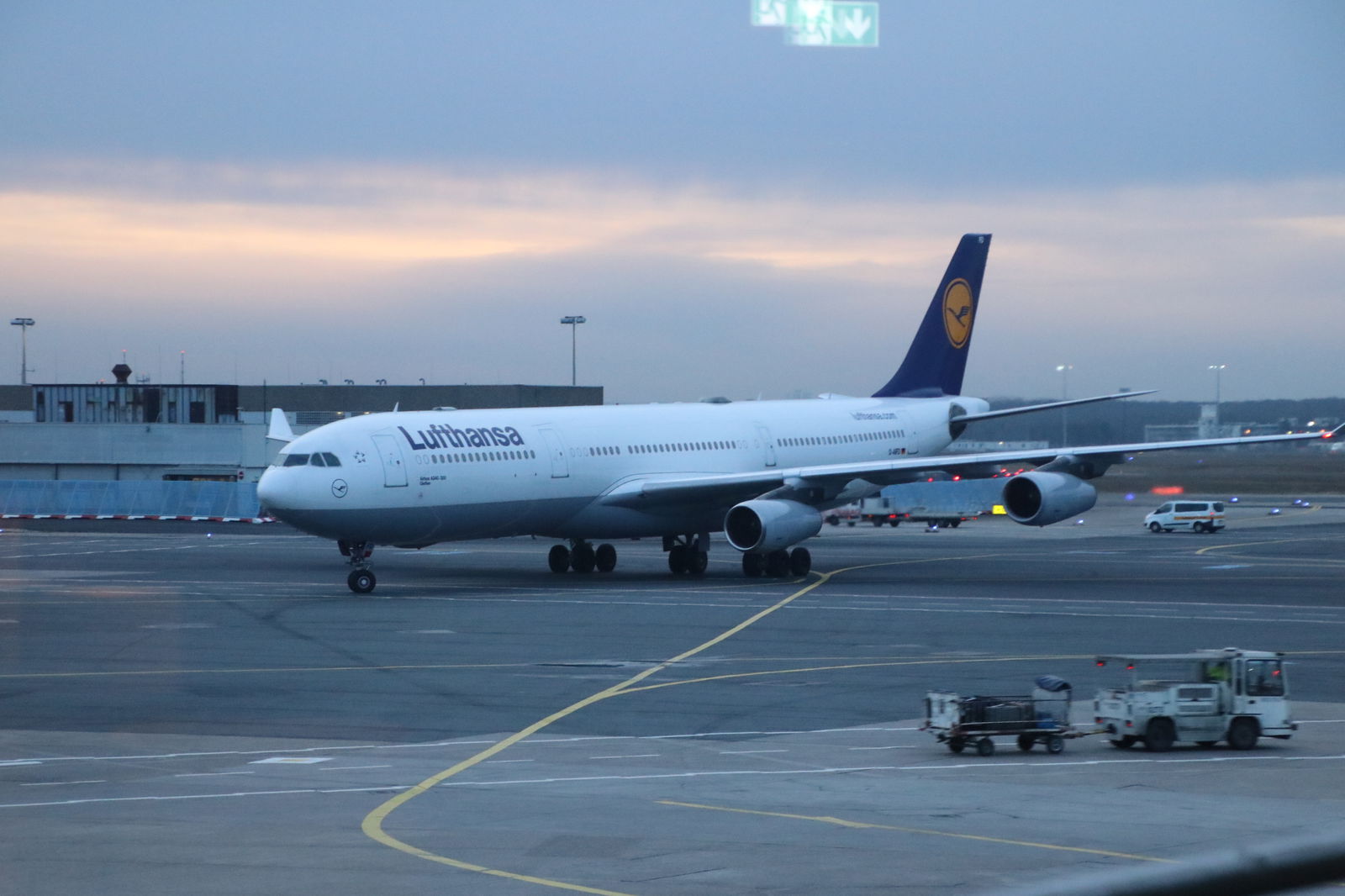 The main lounging area is centered around the bar, though there are several self-serve drink stations throughout the lounge.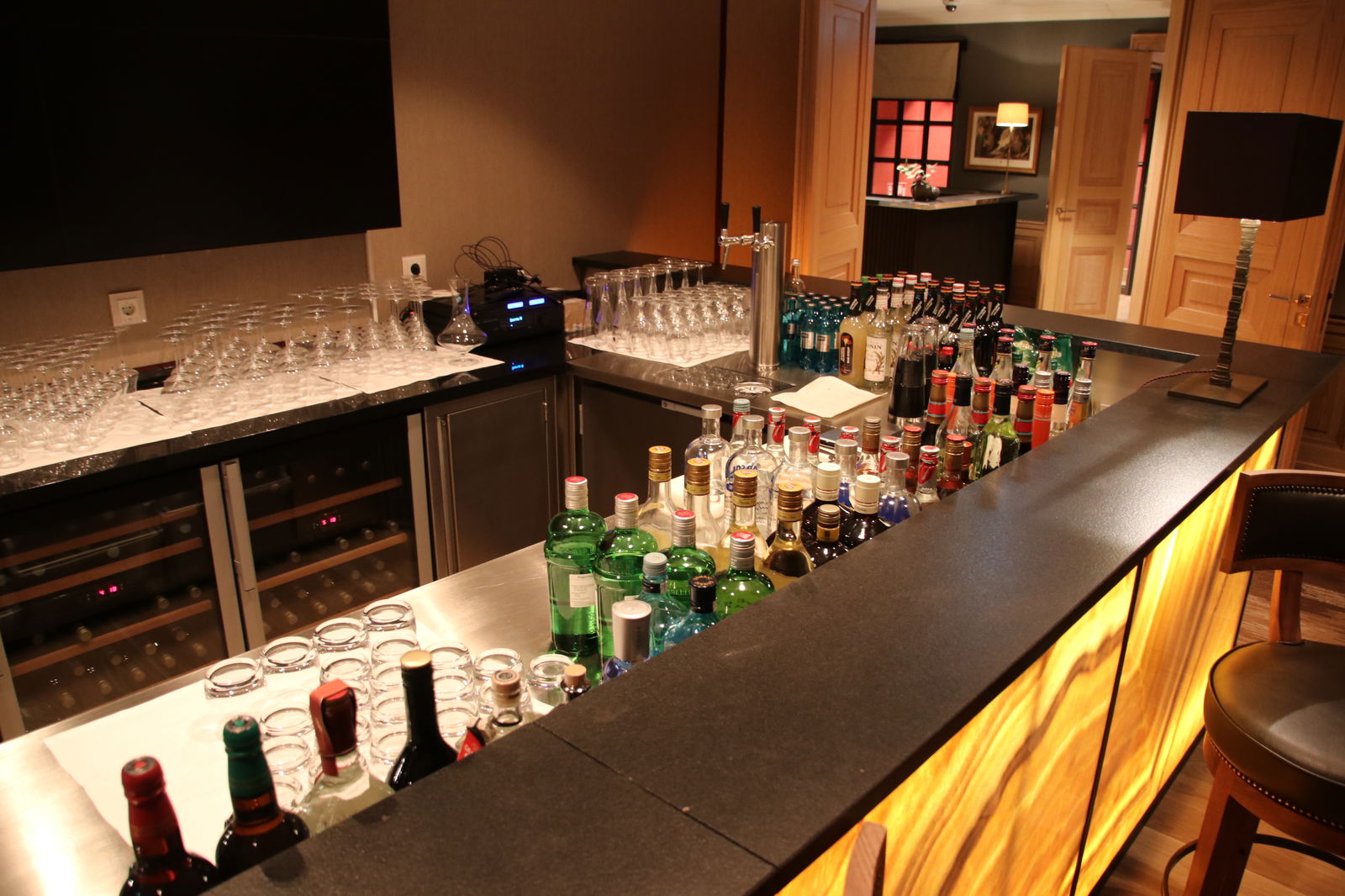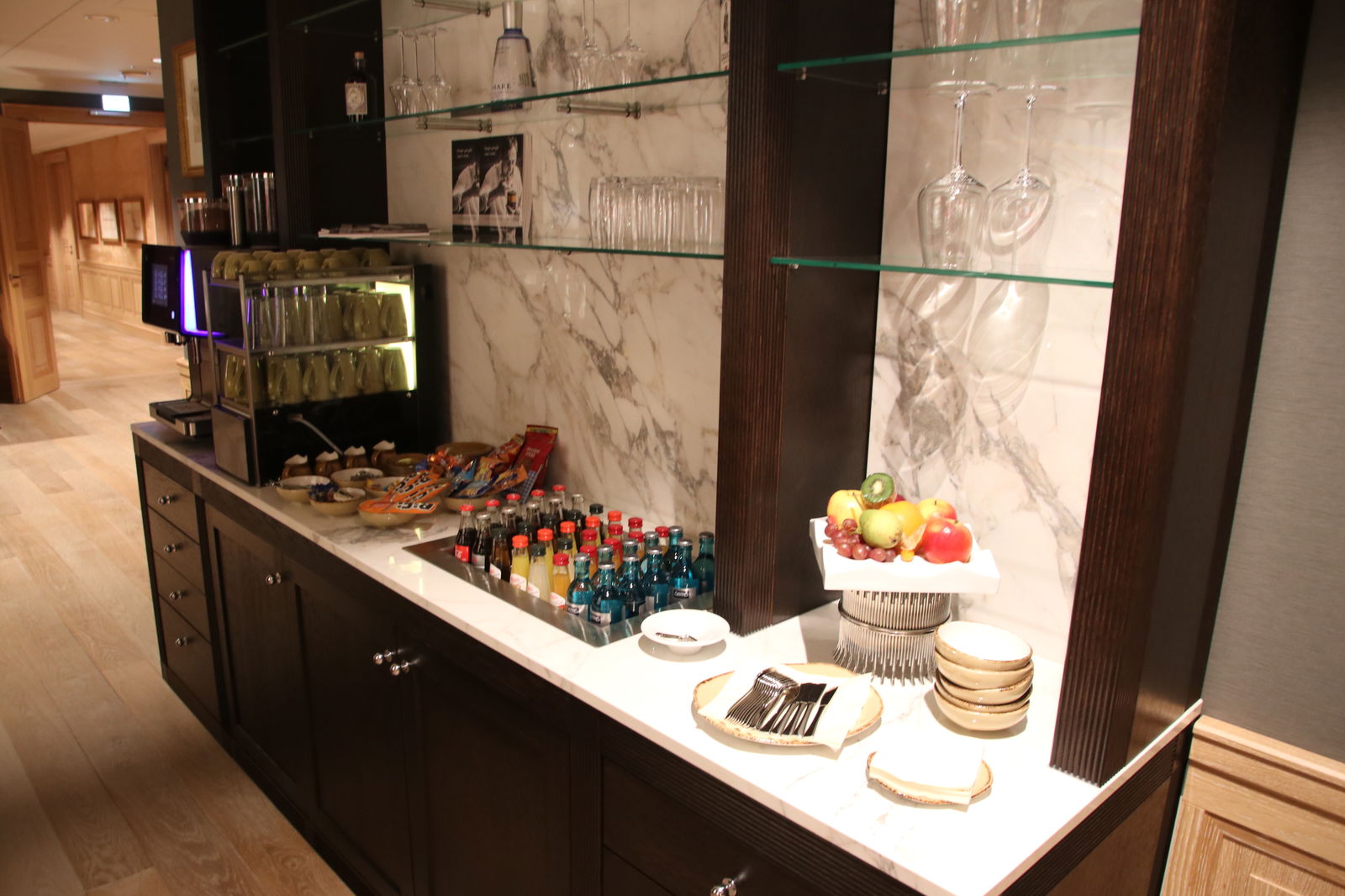 The waiter soon brought out a beautiful platter of breakfast items. Everything was as fresh as it gets, including the bread and pastries. He also asked if he could prepare some eggs for me.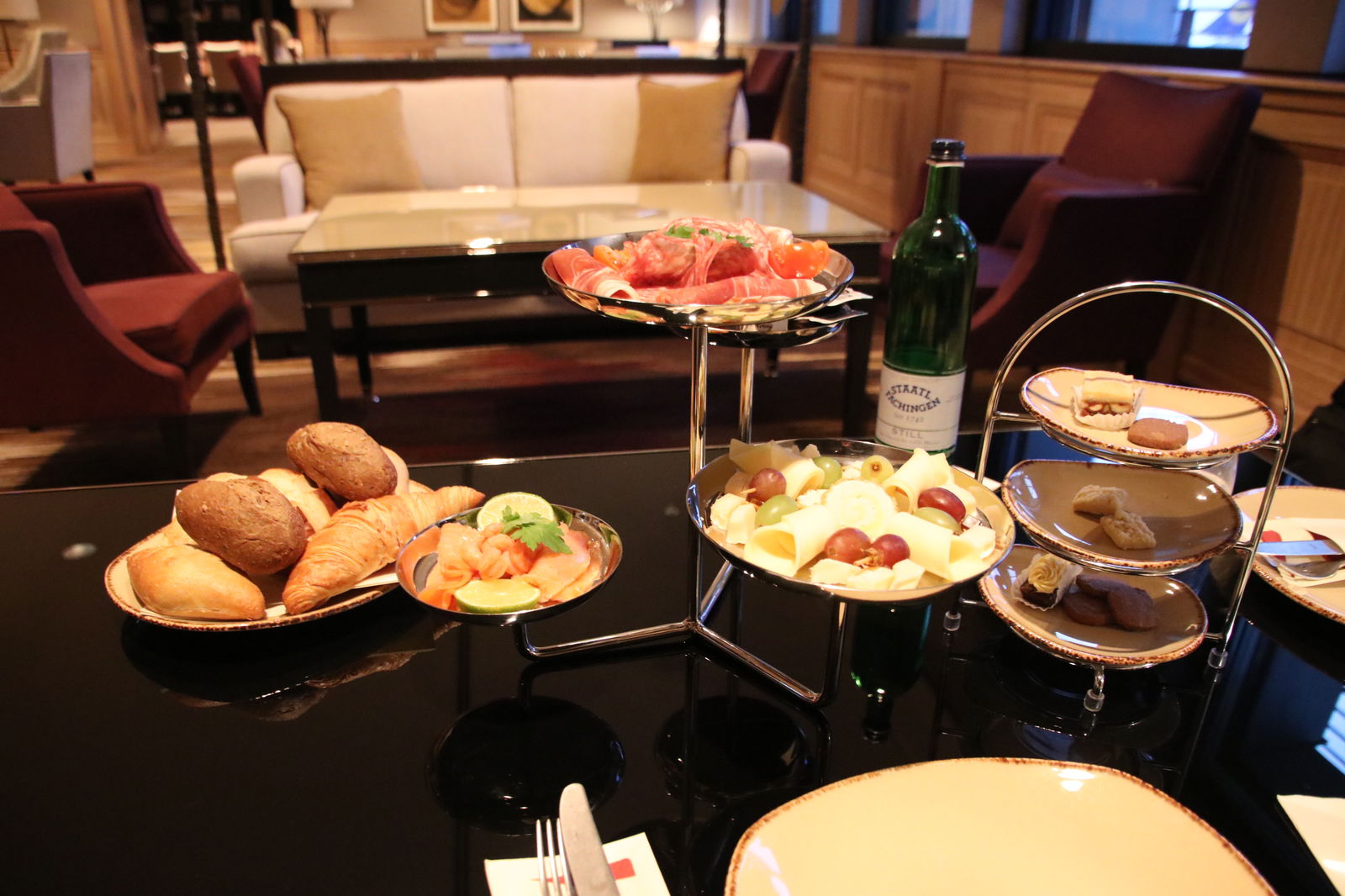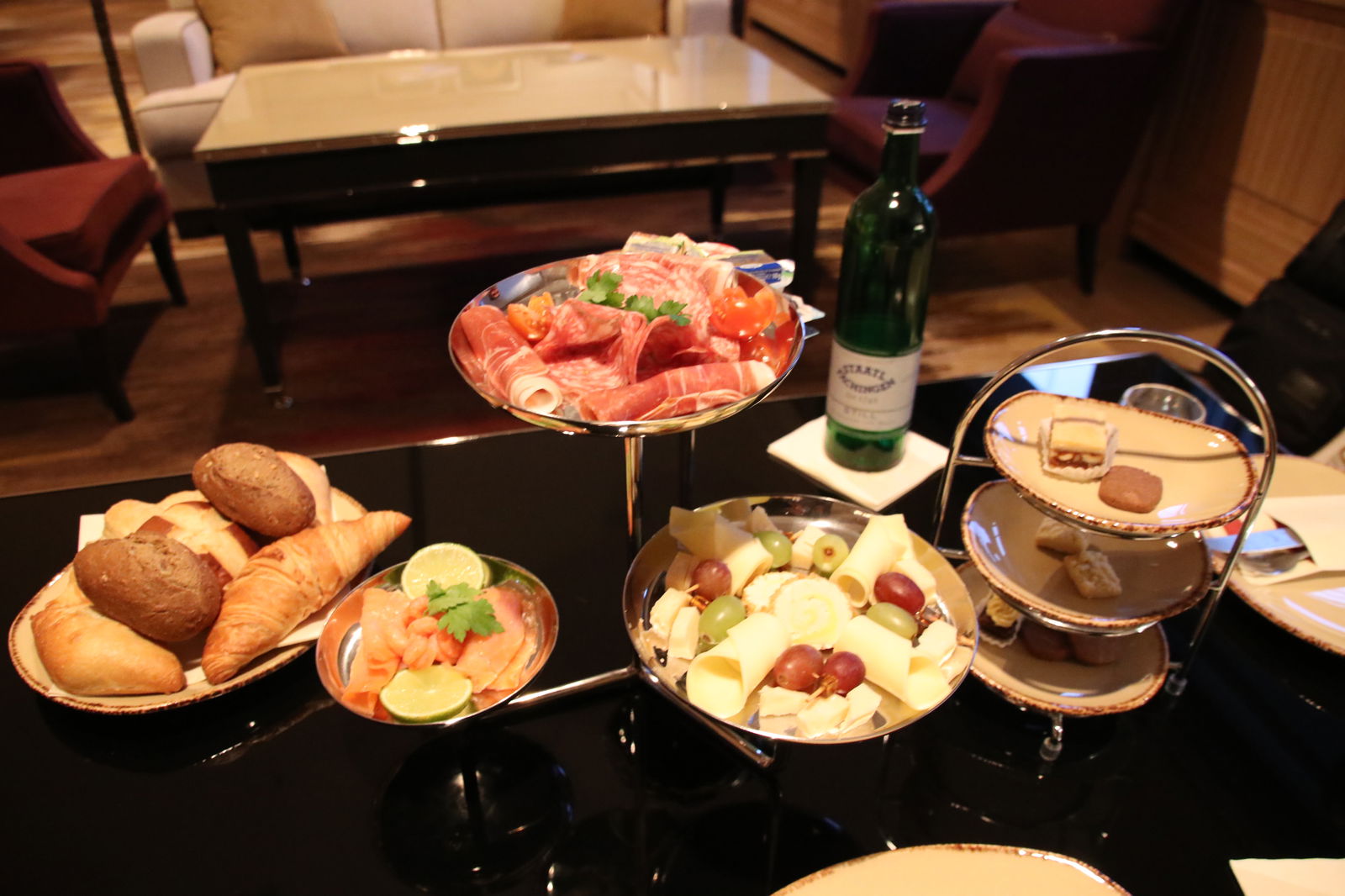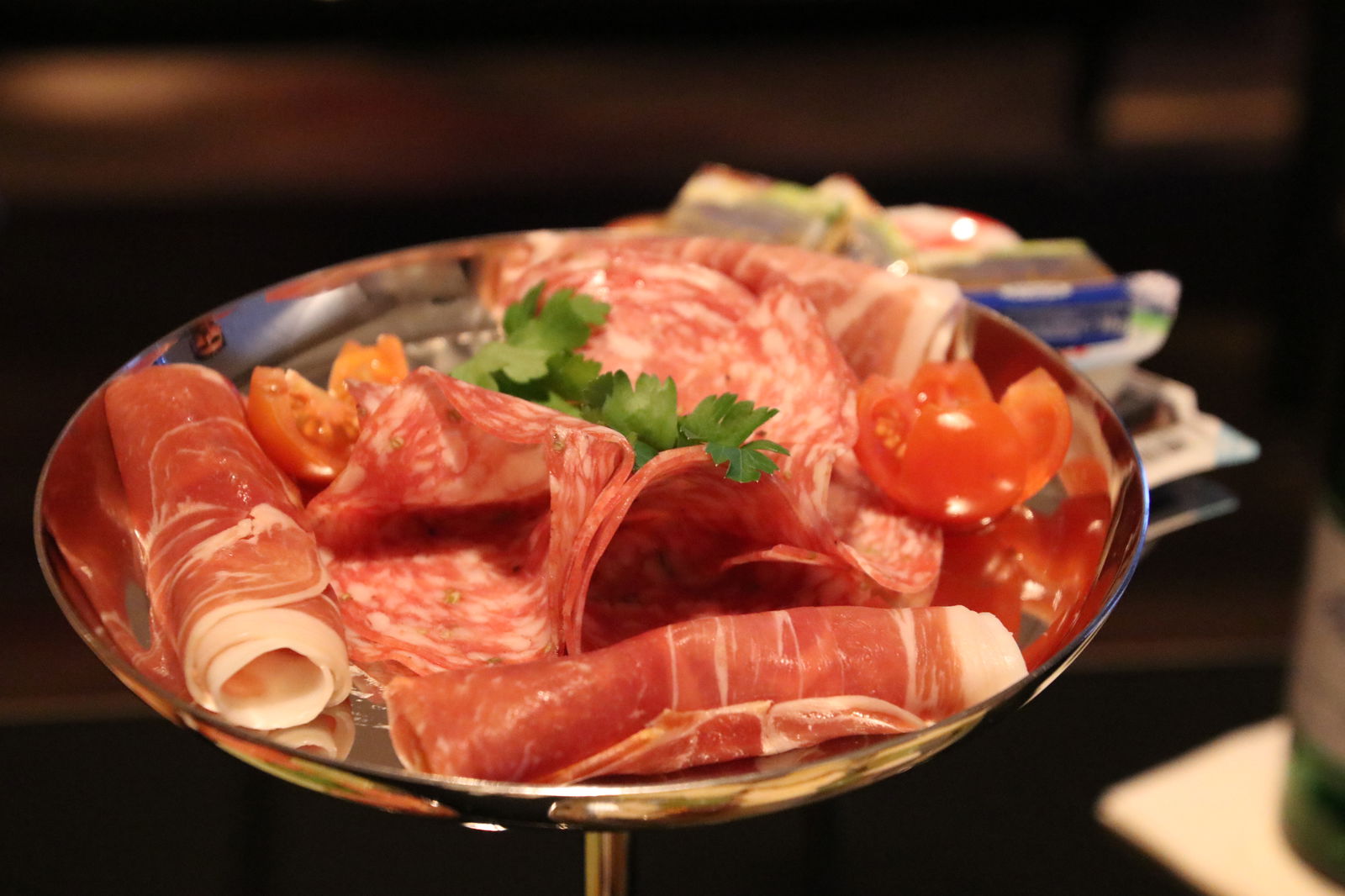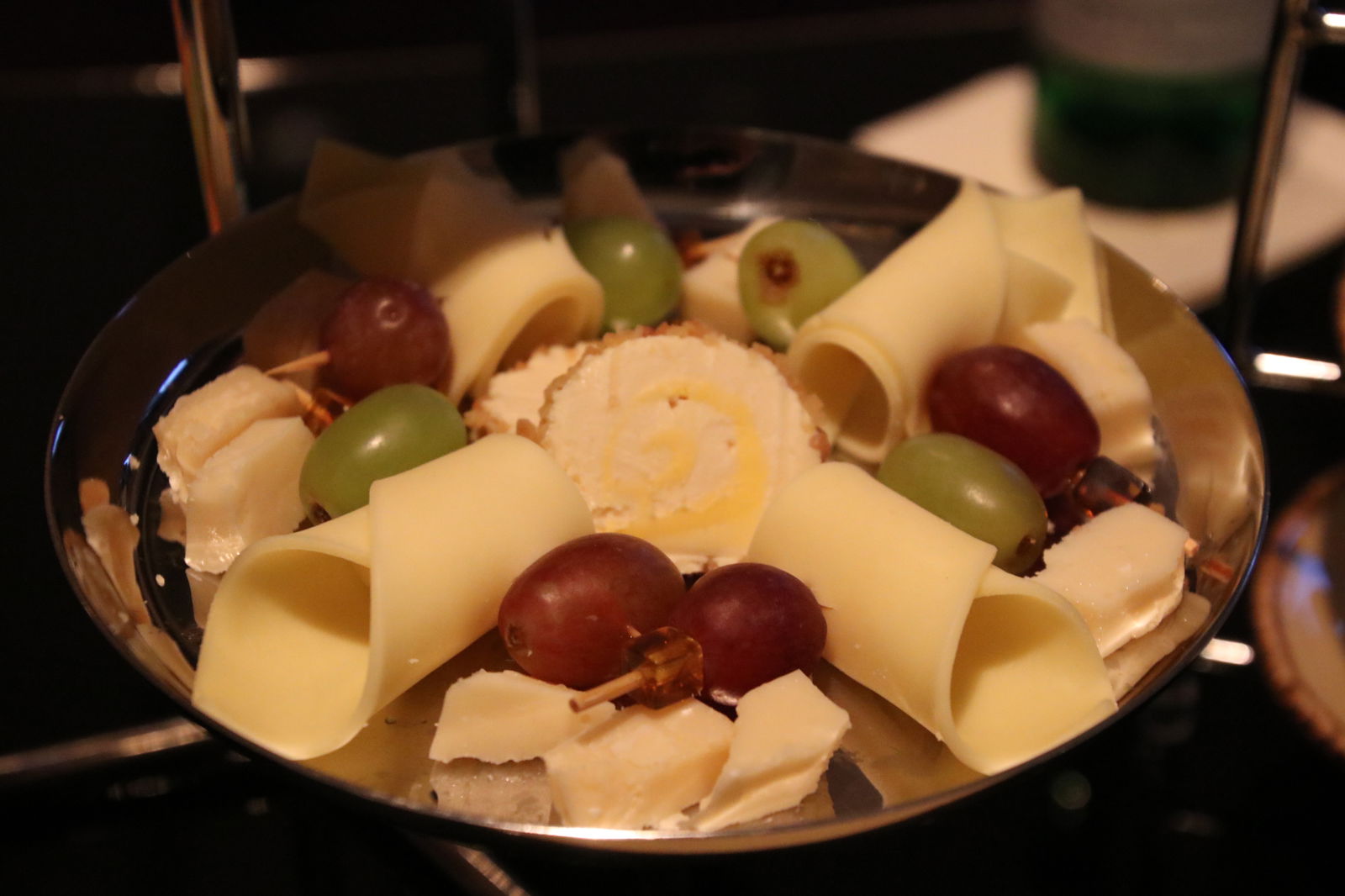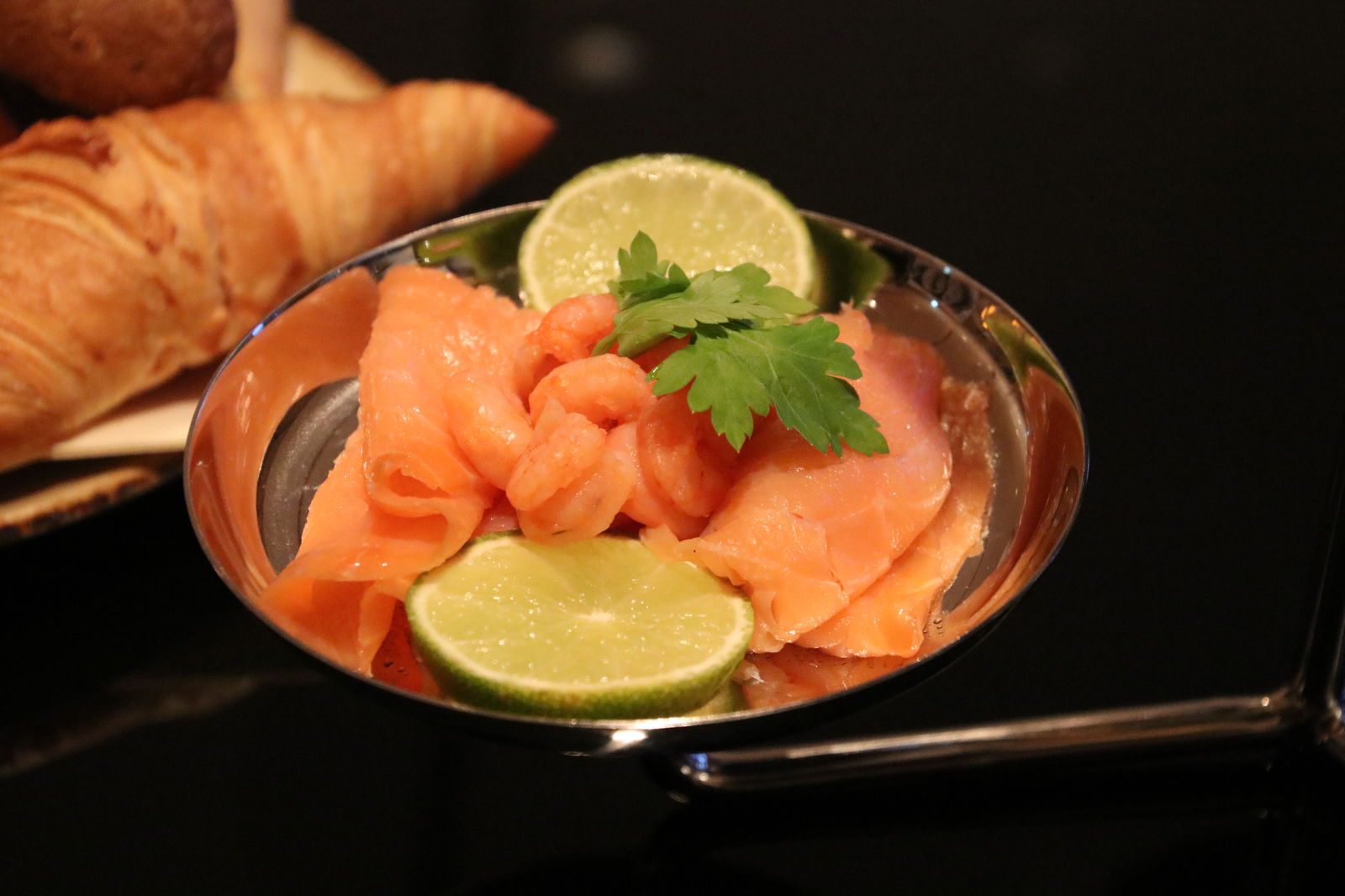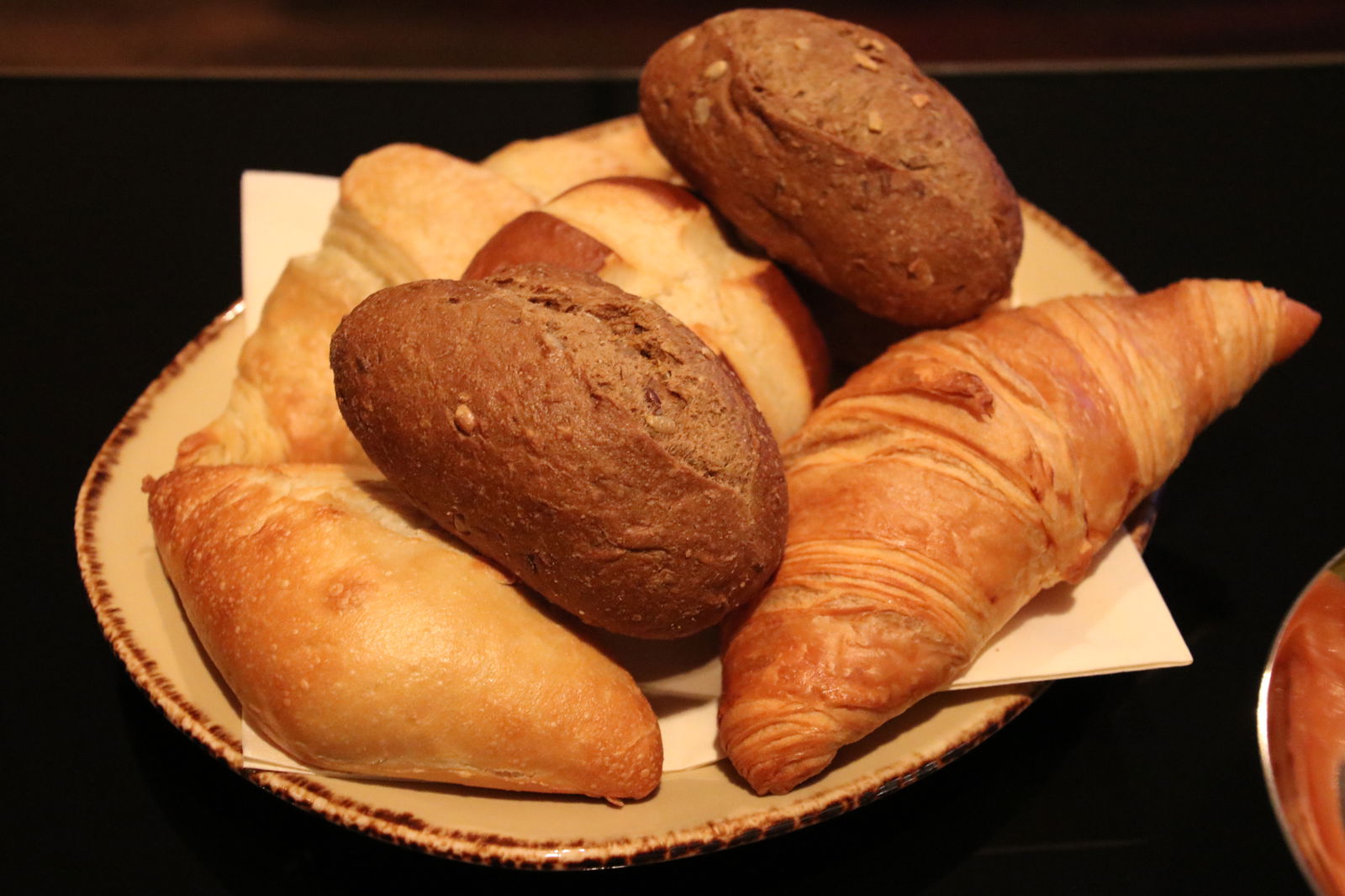 Not long after, he served these delicious scrambled eggs with coriander and sea salt.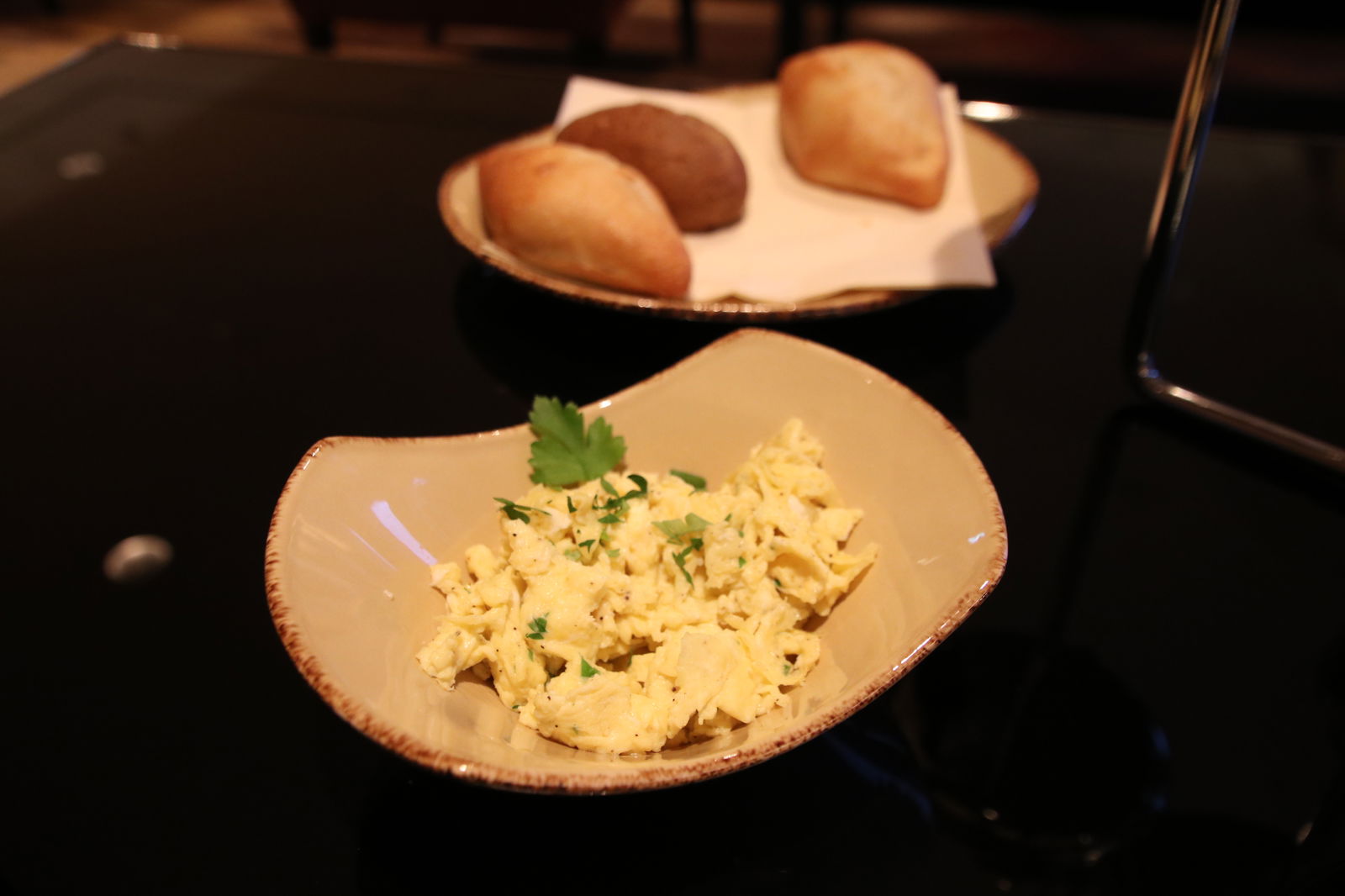 Before I knew it, the woman who had driven me to the lounge came back to collect me. Normally, she would have driven me to my connecting flight, but now she obviously had to drive me outside the airport to Fraport HQ for my interview. One of the things that impressed me most was that my checked bag from South Africa was waiting for me in the car when I got downstairs. For the first time in my life, travel really didn't feel like travel.
Bottom Line
Frankfurt Airport has done a fantastic job with the new VIP Service facilities. They nailed their goal of trying to make the lounge feel "just like home" and offer an experience that is as seamless as it gets as at airport. While I love taking refuge in airline lounge to escape hectic airport terminals, this VIP lounge is truly on the next level. While different from a traditional lounge, this VIP Service really is one of the best airport lounges. Besides the view, there is nothing to remind you that you are at an airport as opposed to a country club in The Cotswolds. If your pockets permit, you simply must experience this for yourself!