Even though I work mostly online, I'm not actually very good with technology. That being said, I do love apps. All kinds of apps, as they're great when on the go, and great for passing time while waiting to board a flight, waiting for an aircraft door to close, waiting for a hotel shuttle to pull up, etc.
As an aviation geek I'm shocked that I only recently downloaded flightradar24. I was familiar with flightradar24.com, which is a great website for tracking flights. But I didn't realize that they also have an awesome app.
There's a free version of the app with limited features, and then there's a "premium" version for $3.99.
With flightradar24 you can "zoom in" on virtually any airport and see all the planes that are on approach, taxiing, departing, etc. You can "click" on specific flights and see the flight numbers, where they're headed, what kind of a plane is operating the flight, the flight time, etc.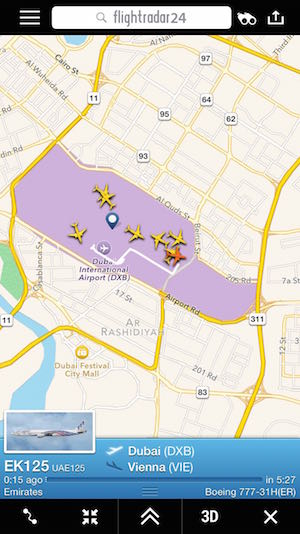 And you can follow the specific course of a flight.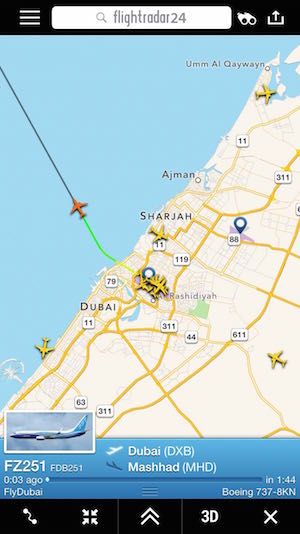 Or you can zoom out and look at "big picture" traffic patterns. For example, zooming out of Dubai, take a look at the traffic patterns over the Middle East. It's pretty incredible when you see that so many planes are taking almost exactly the same route.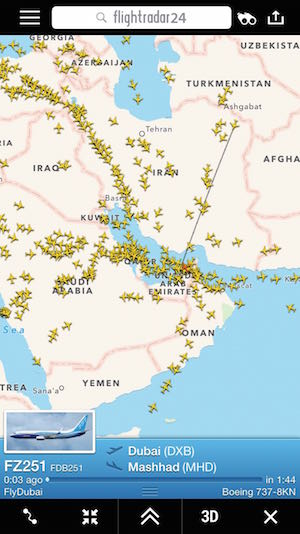 Or you can zoom out even further…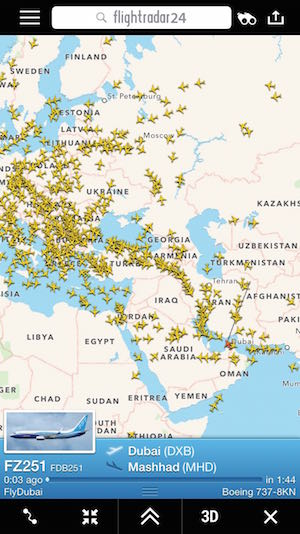 Or even further…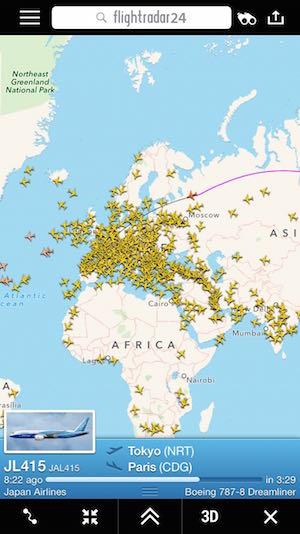 I'm sort of addicted. Sure, the app is useful for tracking an inbound flight. But more so than that it's fun just for the geekiness of it all.
For example, a couple of weeks ago I was at In-N-Out at LAX, which is right under the approach course. It was awesome to be able to see exactly which planes were inbound, so you knew exactly when you could expect to have the "heavies" overhead.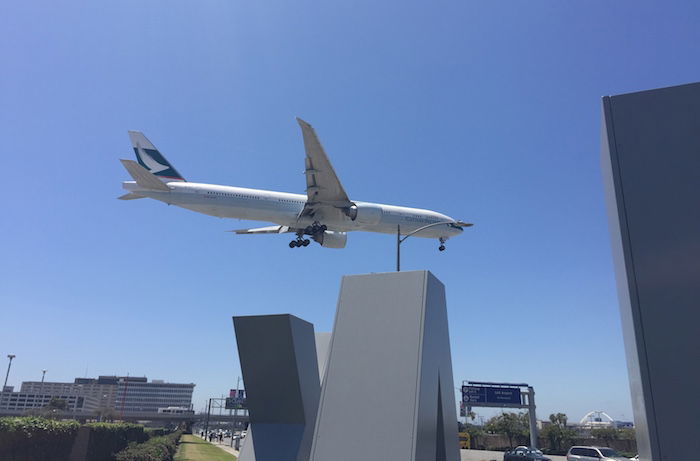 Heck, even when waiting for takeoff it's pretty awesome to be able to monitor how many planes are ahead of you and from which airline.
I realize many of you probably already have flightradar24, and I'm bummed I didn't have it for so long. But now I'm hooked.
Anyone else use the flightradar24 app to please their inner airplane geek?