The major hotel chains sometimes sell discounted gift cards, which is a great way to lower the cost of hotel stays. Twice in the past year (last November and this April) Fairmont has offered a 20% bonus on gift card purchases for a three hour period.
Per Fairmont's Facebook page, they're bringing back this promotion again, so mark your calendars. Fairmont will be offering a 20% bonus on e-gift card purchases on Friday, November 25 from 1PM till 4PM EST.
Each person can only take advantage of the promotion once, though you can purchase up to $5,000 worth of gift cards under the offer, which would lead to a $1,000 bonus.
Each gift card can be worth at most $2,000, so you'd want to load your shopping cart with a few gift cards if you wanted to maximize the offer.
You can choose whether you want to buy gift cards in USD or CAD. While you can use the gift cards in currencies other than the ones they're issued in, the conversion rates used for those purposes may be unfavorable.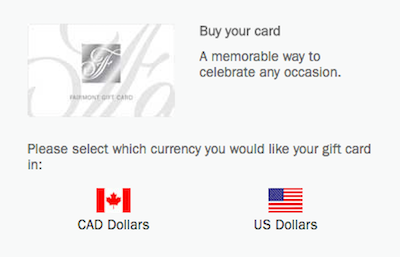 The gift cards don't expire, and you don't have to stay at a Fairmont hotel to use a gift card — they're also valid for restaurant and spa purchases.
Fairmont has some fantastic properties. For example, the Fairmont Pacific Rim is spectacular, and I'd love to stay there again at some point. This offer is quite tempting, as it's essentially a 17% discount on Fairmont purchases.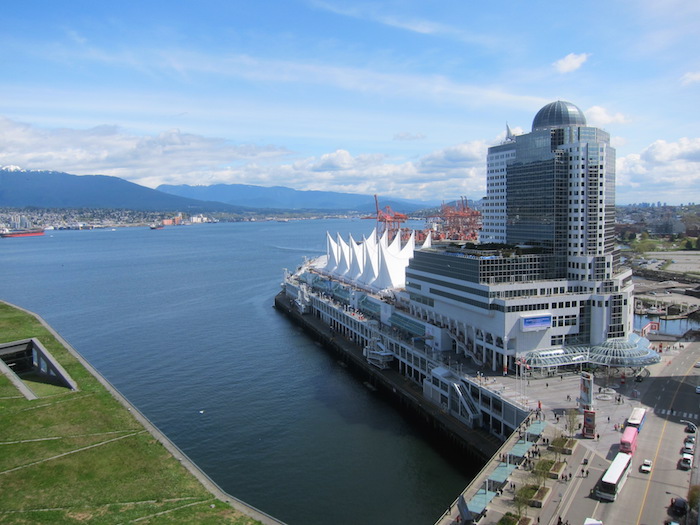 View from the Fairmont Pacific Rim Vancouver
Bottom line
I'll post again shortly before this offer goes live, though it always helps to plan in advance for offers like this. If you have some Fairmont stays coming up, then I'd seriously consider this. Since Fairmont gift cards don't expire, it's tough to go wrong if you stay with Fairmont at least semi-frequently.
(Tip of the hat to Jason)