Want to spend a night in an airplane without leaving the ground? There's now yet another option…
Apple Camping's Etihad Airbus A319
Apple Camping offers some unique camping opportunities in the Pembrokeshire countryside of the United Kingdom, the newest of which is a former Etihad Airways A319 fuselage.
This plane flew for Etihad for nearly a decade, from 2008 until 2017, at which point it was stored. The aircraft was broken up into parts, and one part of the plane has become this new accommodation, known as "Arabian Nights," which you can rent by the night.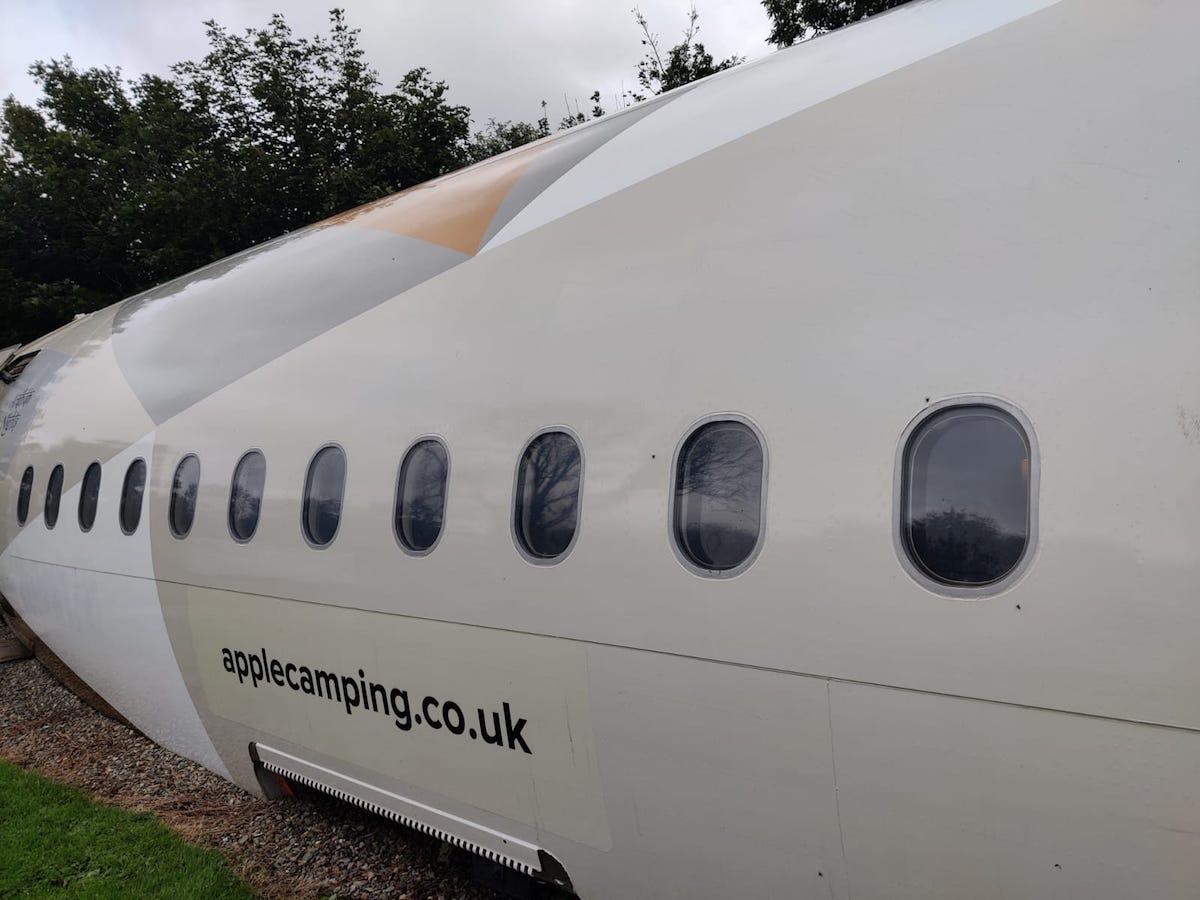 This accommodation features two single beds, a sofa, a TV, a galley, a shower and toilet, and a kitchen trolley. Switches have been modified so that they control the lighting.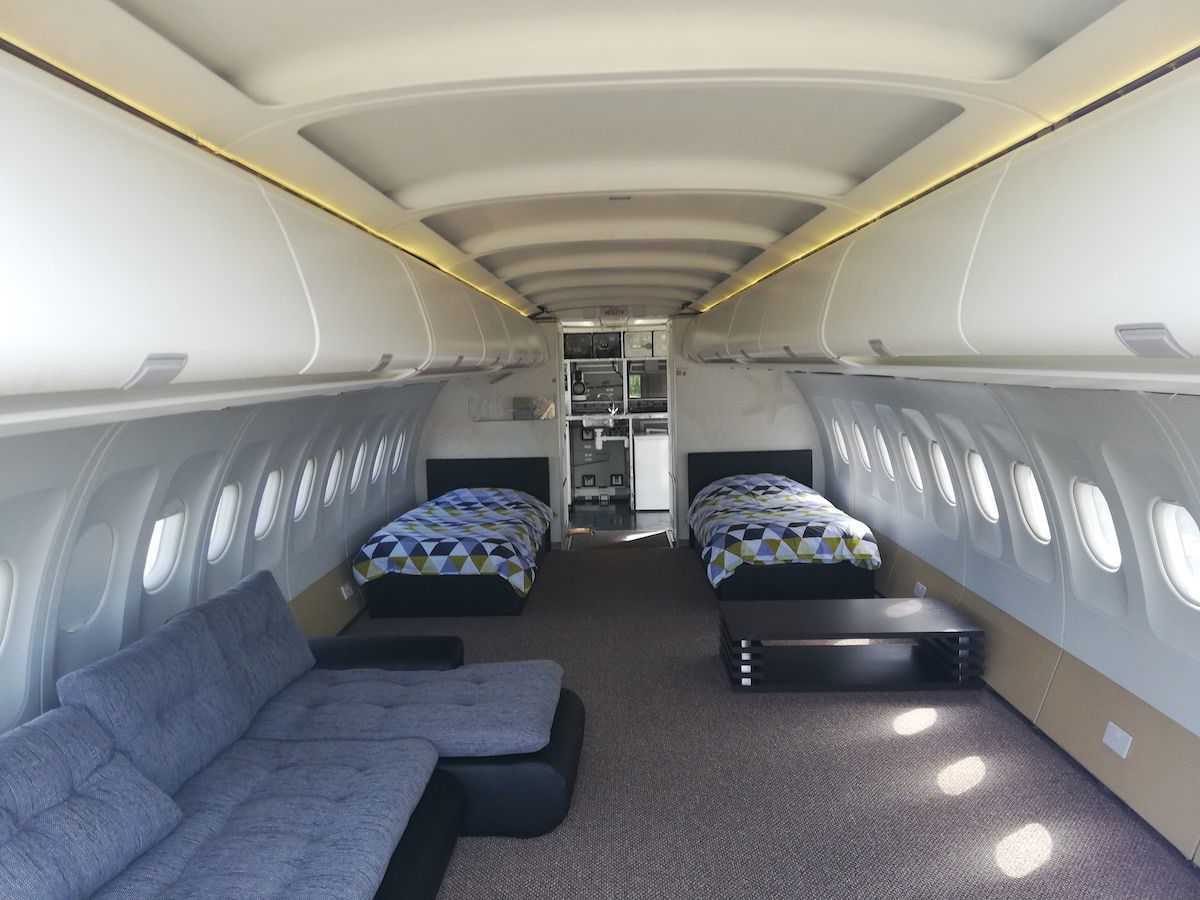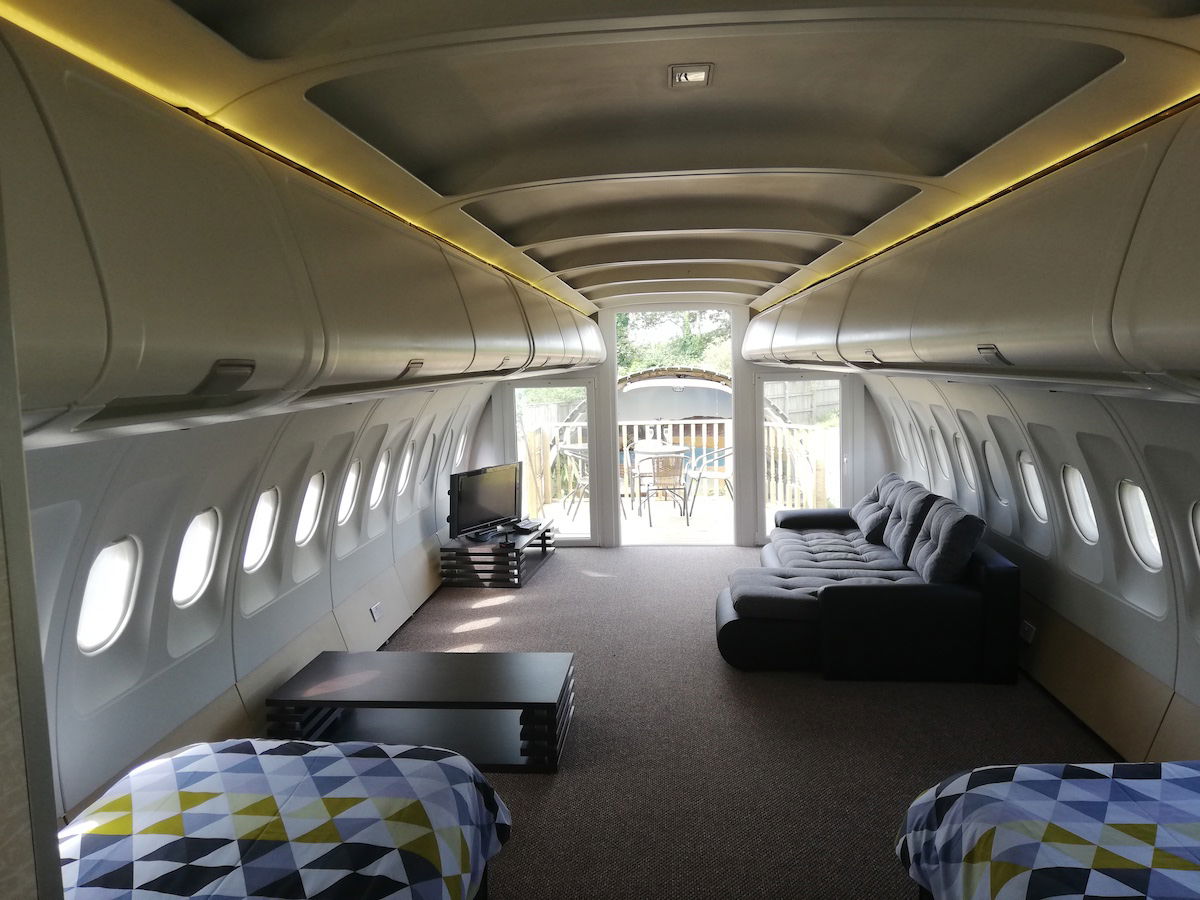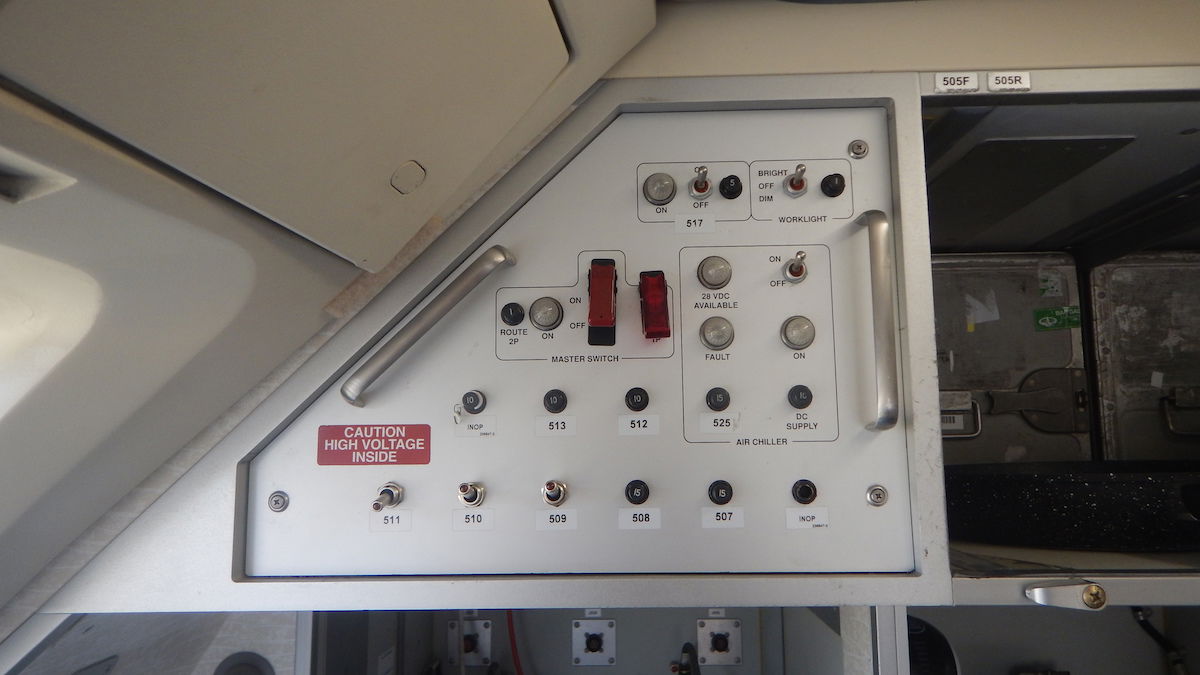 While it's so cool that you can sleep in a former Etihad plane, I can't say that the furnishings are terribly inspiring or aviation themed.
So, how much does a stay here cost? A two night stay over weekdays in October costs a total of 298 GBP, which is just under 400 USD.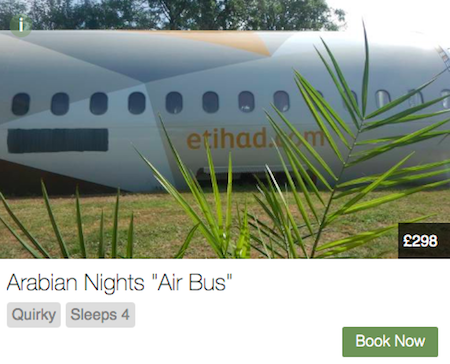 Apple Camping has another jet option
This isn't even Apple Camping's first opportunity to spend the night in a former jet, as there's also "the Jet Star." Apple Camping has a private jet you can rent by the night, with seating for up to nine people. In some ways this may be cooler, especially as there's a cockpit and more traditional airplane seating.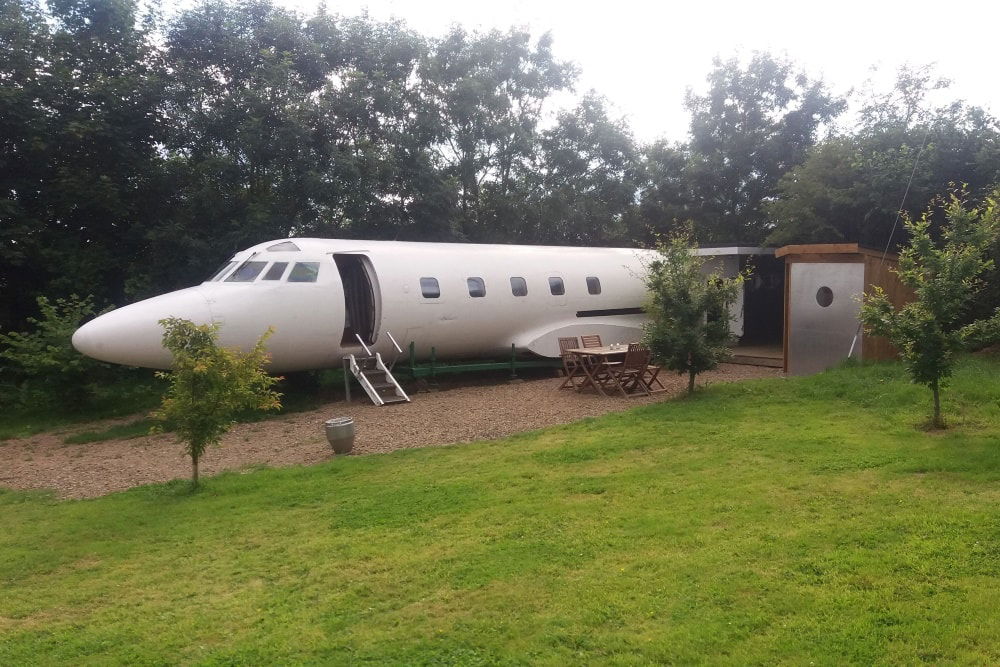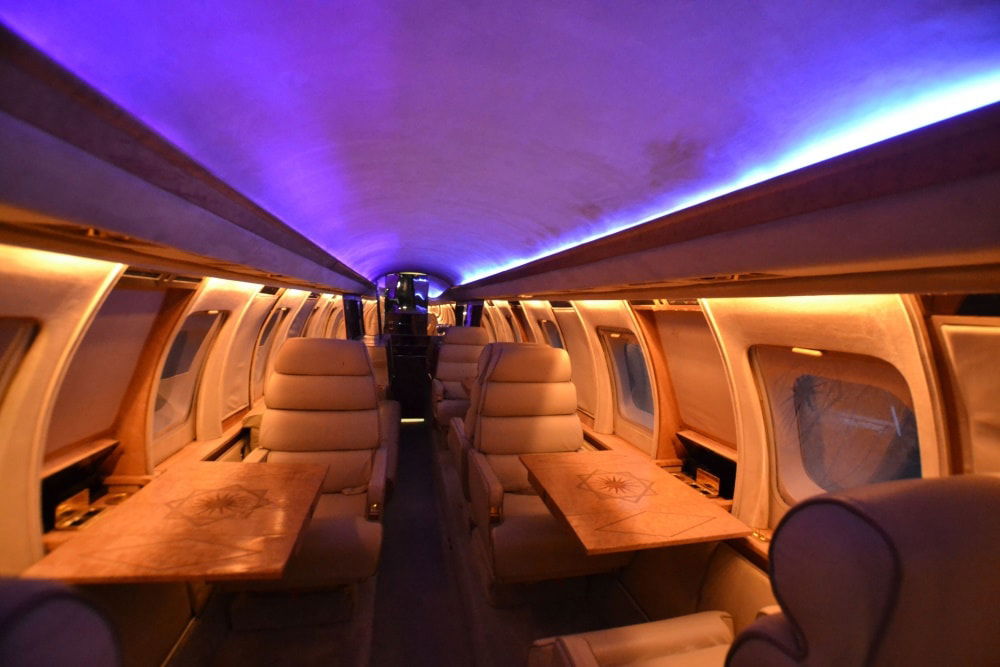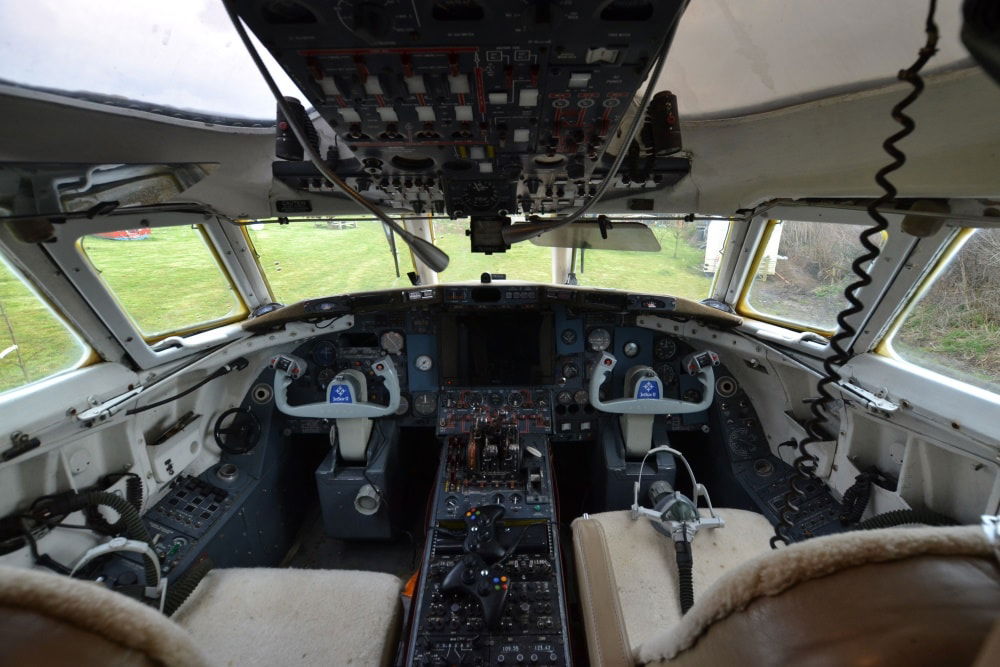 The catch is that the bedroom isn't in the plane, but rather is attached to the back.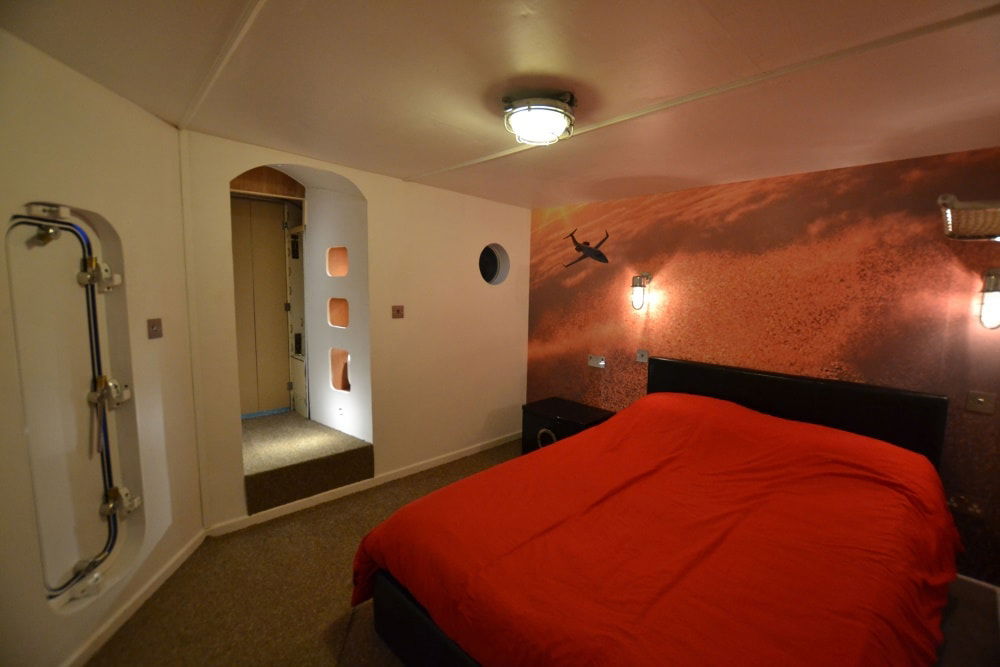 Bottom line
What a cool camping opportunity from Apple Camping! While they could have probably done a bit more with the interior, the concept of spending a night in a former Etihad A319 is pretty awesome. Now that I look at what Apple Camping has to offer, I think I might still prefer the other aviation-themed option they have.
Which of the two Apple Camping airplanes would you rather spend the night in?
(Tip of the hat to Andrew B)