Etihad Guest can be a useful frequent flyer program. Etihad Guest miles can be easy to earn with transferrable points programs like Amex Membership Rewards, Citi ThankYou, and Capital One. On top of that, Etihad Guest has some hotel transfer partners, allowing you to convert hotel points into Etihad miles.
At the moment there's a bonus when you convert Marriott Bonvoy points into Etihad Guest miles. This won't be worth it for everyone (especially those in the United States who have access to credit cards), but for some people the math could work out.
Transfer Marriott points to Etihad with 50% bonus
Etihad Guest is offering a 50% bonus when you convert Marriott Bonvoy points into Etihad Guest miles between October 1 and October 31, 2021.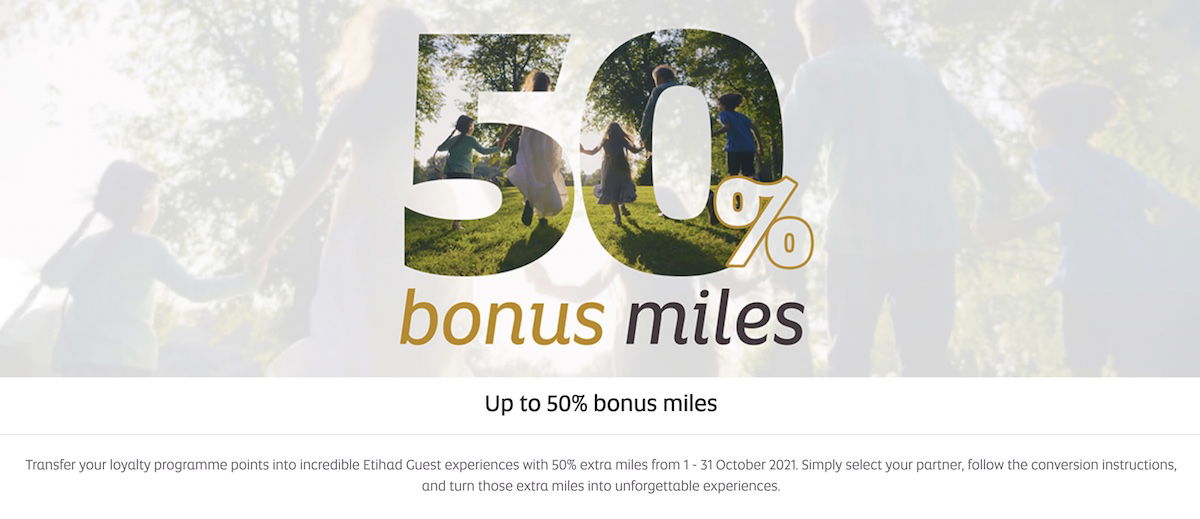 Marriott Bonvoy is the only major global loyalty program that's part of this transfer bonus — other global transferable points currencies aren't participating.
The terms state that bonus miles should post within 10 business days of the end of the promotion. In each case you won't see this bonus reflected when you actually transfer points, since these bonuses are being added by Etihad Guest after the fact.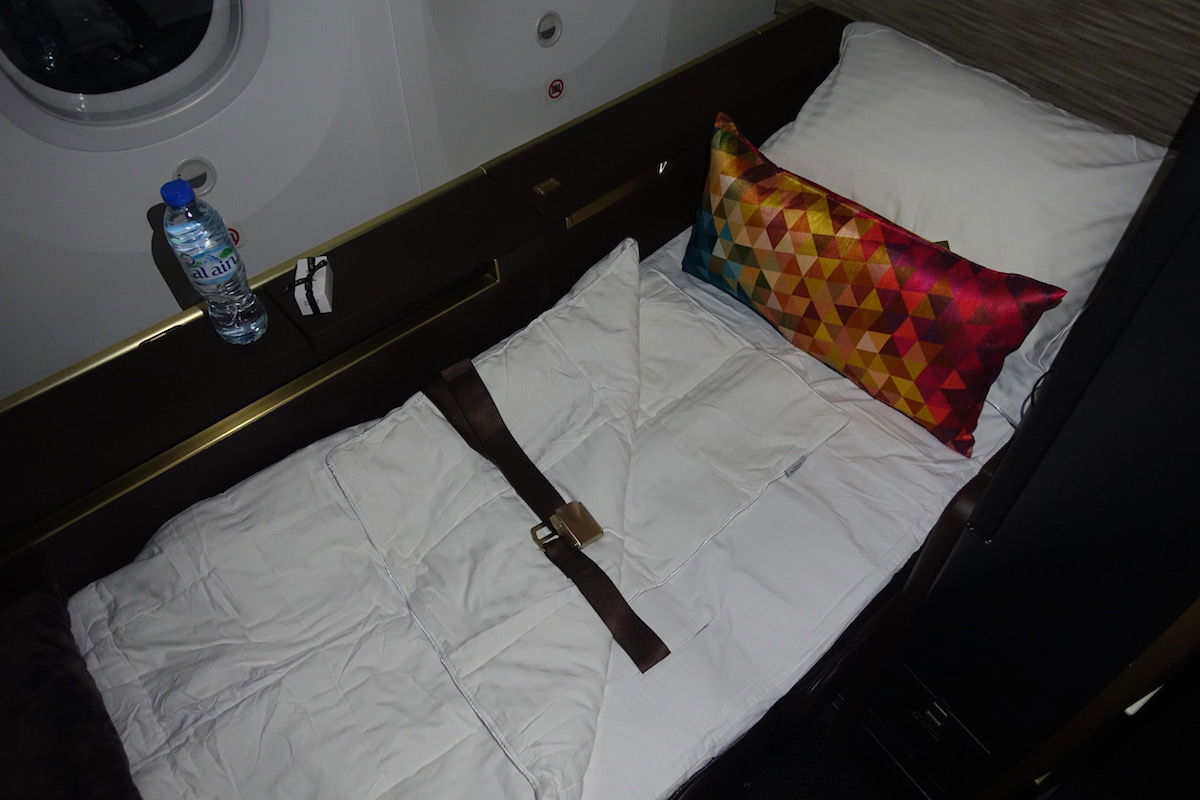 Is this promotion a good deal?
You can convert Marriott Bonvoy points into Etihad Guest miles at a 3:1 ratio, and you get a bonus of 5,000 miles for every 60,000 points transferred. In other words, 60,000 Marriott Bonvoy points would ordinarily convert into 25,000 Etihad Guest miles, and then during this promotion you'd get a further 50% bonus, for a total of 37,500 Etihad miles.
In other words, you get 1.0 Etihad Guest miles for every 1.6 Marriott Bonvoy points, which is a pretty decent transfer rate. For context, I value Marriott Bonvoy points at 0.7 cents each and Etihad Guest miles at 1.2 cents each. What those valuations don't fully factor in is that:
Marriott Bonvoy points give you a ton of flexibility (given the airline transfer partners), while Etihad Guest miles don't
It's easy to earn Etihad Guest miles thanks to transferable points currencies, while it's not easy to earn Marriott Bonvoy points efficiently outside of hotel stays
There's potentially good value with a specific use in mind, though personally I wouldn't be giving up the flexibility of a flexible hotel currency right now unless I had a reason to.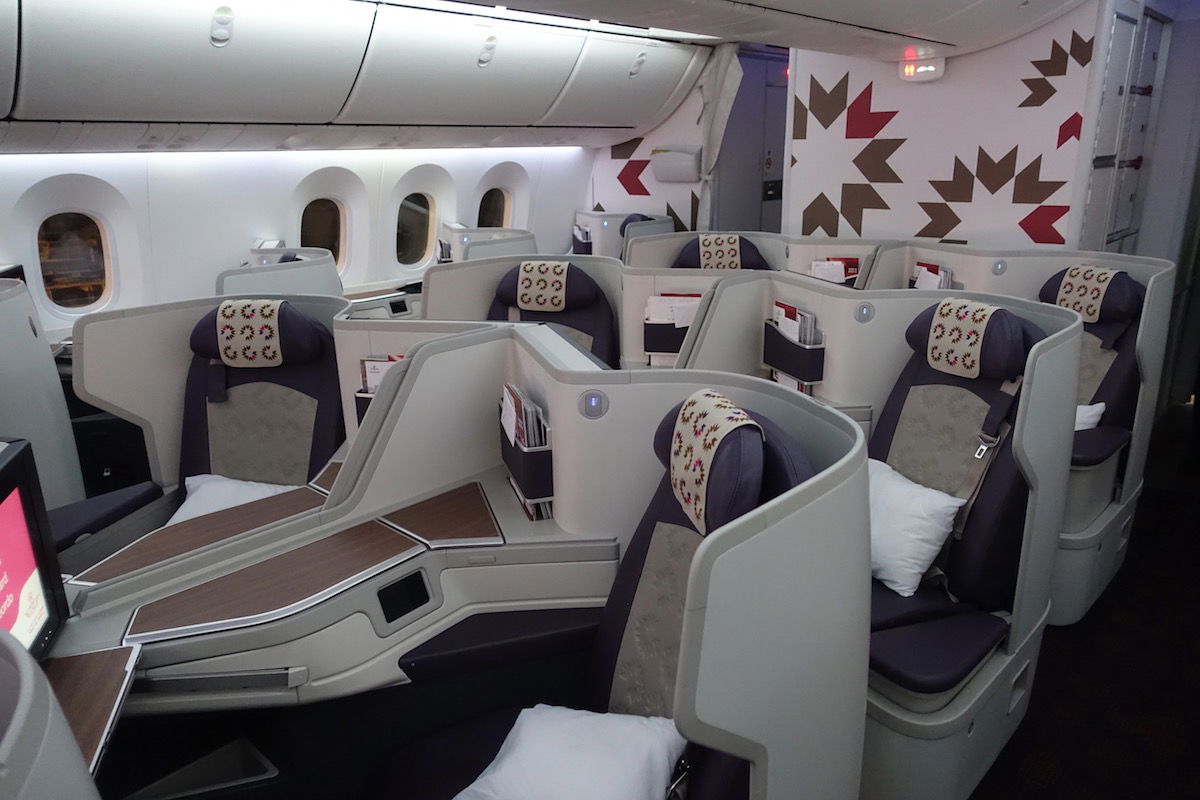 Bottom line
At the moment you can transfer Marriott Bonvoy points to Etihad Guest with a 50% bonus. If you have a specific use in mind for points then this could be a good deal, but I wouldn't be speculatively transferring points with this deal.
Etihad Guest miles can be a great value for travel on Etihad, and the airline also has some useful airline partners, like Air Serbia, Royal Air Maroc, and more.
Anyone plan to take advantage of this Etihad transfer bonus from Marriott Bonvoy?
(Tip of the hat to YHBU)