Etihad has been cost cutting to no end lately, and it looks like that's now being extended to their frequent flyer program, Etihad Guest. Etihad Guest sent out an email about these changes, justifying them as follows:
To support the continued growth and evolution of your Etihad Guest membership we have conducted a review on some of your programme benefits. As a result, over the next four months, we will be making some changes to ensure they remain attractive and competitive.
On one hand they're pretty clearly stating that these changes are a devaluation, while on the other hand they use a picture that says "new benefits on the horizon." Talk about sending mixed signals.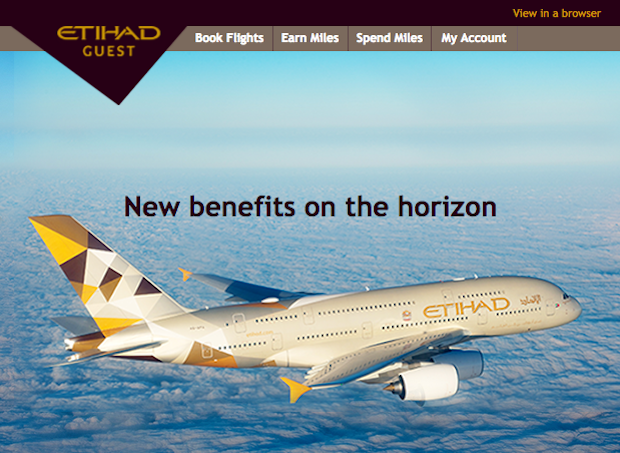 Etihad Guest changes are coming in two stages:
Etihad Guest changes as of October 8, 2017
Etihad is making the following four changes in a bit over a month:
Tier Validity
We are aligning all the tiers to have the same 1 year validity. Etihad Guest Members who gain Silver, Gold or Platinum Tier status will now have 1 year to enjoy and retain these benefits.
500 Welcome Bonus Miles
Etihad Guest Members whose first flight is with Etihad Airways, Air Serbia or Air Seychelles will continue to receive 500 welcome bonus miles. However, if your first activity is with another partner airline or non-air partner, you will no longer receive the 500 welcome bonus miles.
Gold Members Lounge Access in Abu Dhabi
Etihad Guest Gold Members flying on Etihad Airways operated flights will be eligible to use the Etihad Airways Business Class Lounge* in Terminal 1 and 3 at Abu Dhabi International Airport.
Collecting miles on Etihad Airways
On two of our Etihad Airways fare classes, we are increasing the number of Etihad Guest Miles being awarded. For fare class "J" in Business will go to 200% and fare class "F" in First will go to 275%.
Etihad Guest changes as of January 15, 2018
Etihad's second round of changes will kick in early next year, as follows:
GuestSeats and Upgrades
The number of Etihad Guest Miles required for a GuestSeat on Etihad Airways will decrease on certain routes and increase on others to keep our fares competitive. You will also notice an increase of the miles required for upgrades.
Surcharge
There will be an increase of USD 50 on the Carrier Surcharge across some of our Business and First Class routes.
Open Seats on Etihad Airways
Members can still use as little as 1 Etihad Guest Mile to purchase our Open Seats redemptions, allowing you to purchase any available fare, in any cabin, including The Residence.
My thoughts on these changes
Some of these changes are minor, some are a big deal, and for some we'll have to wait and see. The positive changes are as follows, roughly in order of importance:
Etihad Gold members will get access to Etihad's own lounges at Abu Dhabi Airport, rather than contract lounges
Etihad is increasing mileage earning for full fare business and first class passengers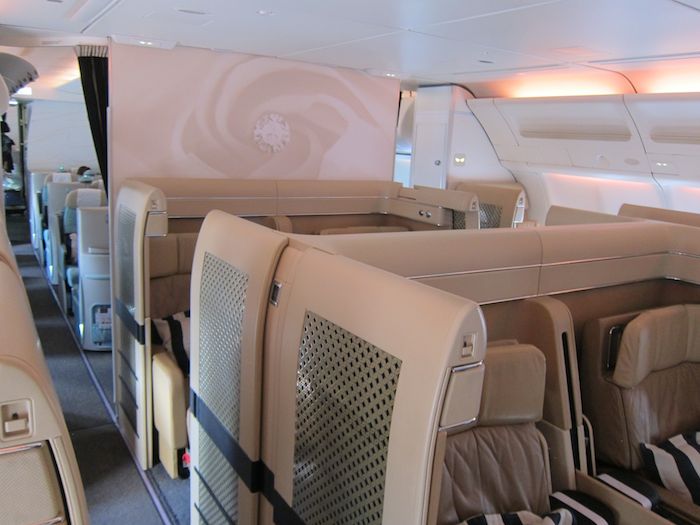 Etihad is increasing the number of miles you earn in full fare first class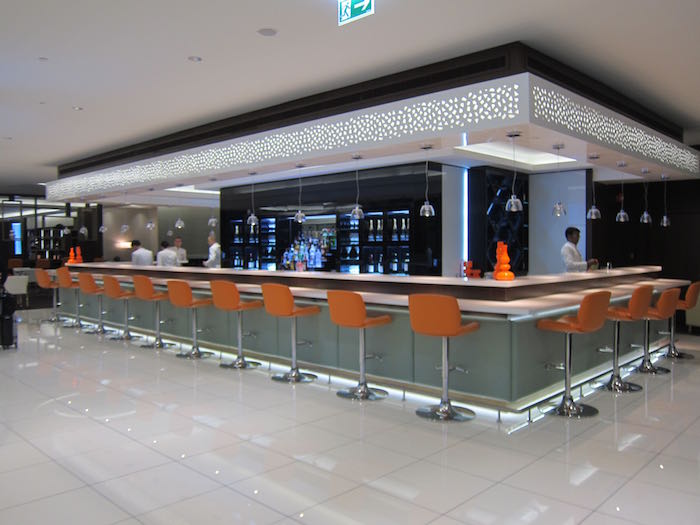 Etihad Guest Gold members will soon get access to better lounges in Abu Dhabi
Meanwhile the negative changes are as follows, roughly in order of importance:
Etihad Guest Gold and Platinum status will only be valid for one year rather than two years
Etihad will be making changes to their award chart, though the details of those changes haven't yet been announced; expect them to be negative, though
Etihad will be increasing the surcharge for first & business class awards by $50 per segment
You will no longer get 500 bonus welcome miles for joining Etihad Guest if your first activity is with a partner (what a stingy cut to make)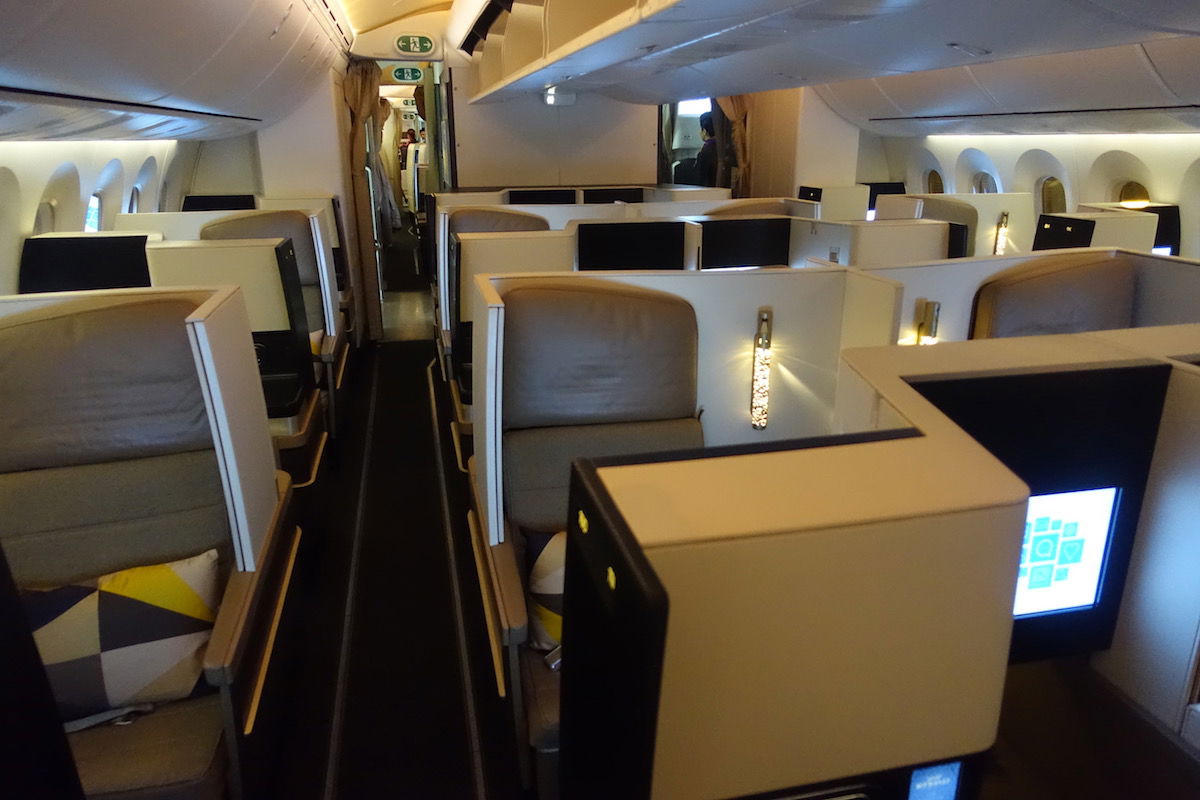 Business class awards will soon require more cash, and probably more miles
Etihad is trying to cost cut their way out of big losses, though making major cuts for your most loyal flyers seems like a dumb way to achieve profitability. Only in the airline industry are negative changes described as intending to make the program "competitive." In just about any other industry you'd assume that a "competitive" change would be a positive one.
The irony here is that Etihad Guest is far from generous, so I'd argue they're barely competitive to begin with. Making further cuts to their program certainly won't make them more competitive. This isn't the first negative change that Etihad Guest has made either. In April they devalued Brussels Airlines awards without notice, and in 2015 they made major program changes as well.
Now we'll just have to wait and see how much award costs increase.
What do you make of these changes to Etihad Guest?
(Tip of the hat to View from the Wing)