It's no secret that I don't fly economy often. I do fly economy once in a while on domestic flights when my upgrades don't clear, but it has been over a decade since I've flown an international flight in economy (well, unless you count Seattle to Vancouver, where there isn't a first class cabin).
It's not that I'm unwilling to fly economy, but rather that there hasn't been a need to. If I can figure out a way to redeem miles for first & business class at a reasonable premium, why wouldn't I?
Well, today I'm flying from Male to Abu Dhabi in economy. We had a last minute change of plans (more details on that later), and there wasn't even a business class seat available for sale when we booked, let alone an award seat. So we didn't have much of a choice.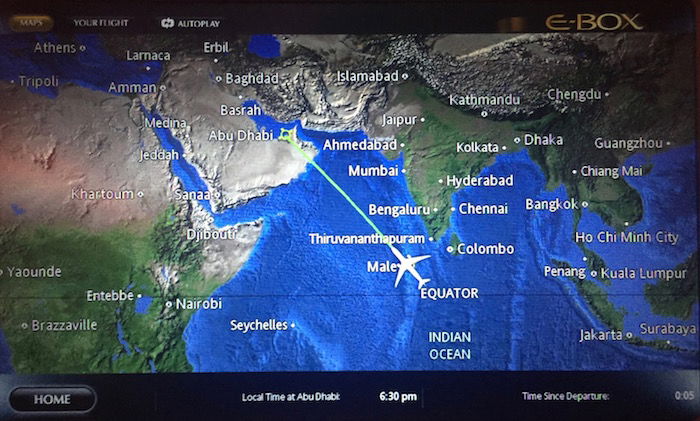 While the flight time is only a bit over four hours, it's the longest non-domestic flight I've flown in economy in over a decade.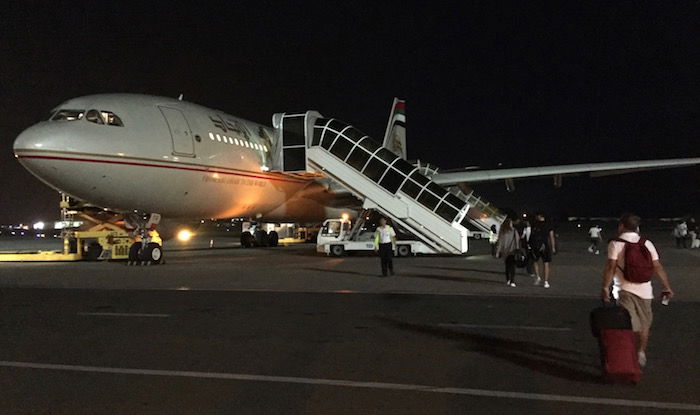 What do I make of it? I'm actually impressed, surprisingly.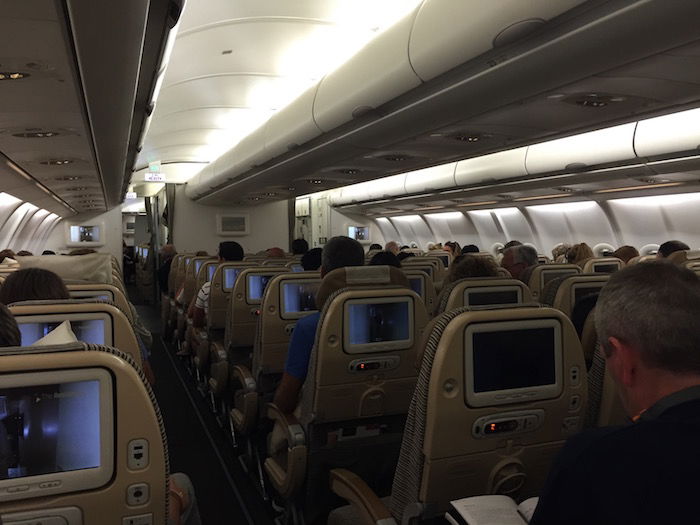 Okay, so the seats themselves are quite tight. I'm trying to work on my laptop, and it's extremely tough to do that with the seat in front of me reclined. My laptop basically has to be at a 45 degree angle in order for me to do that, which isn't so great (on the plus side, at least there's Wi-Fi).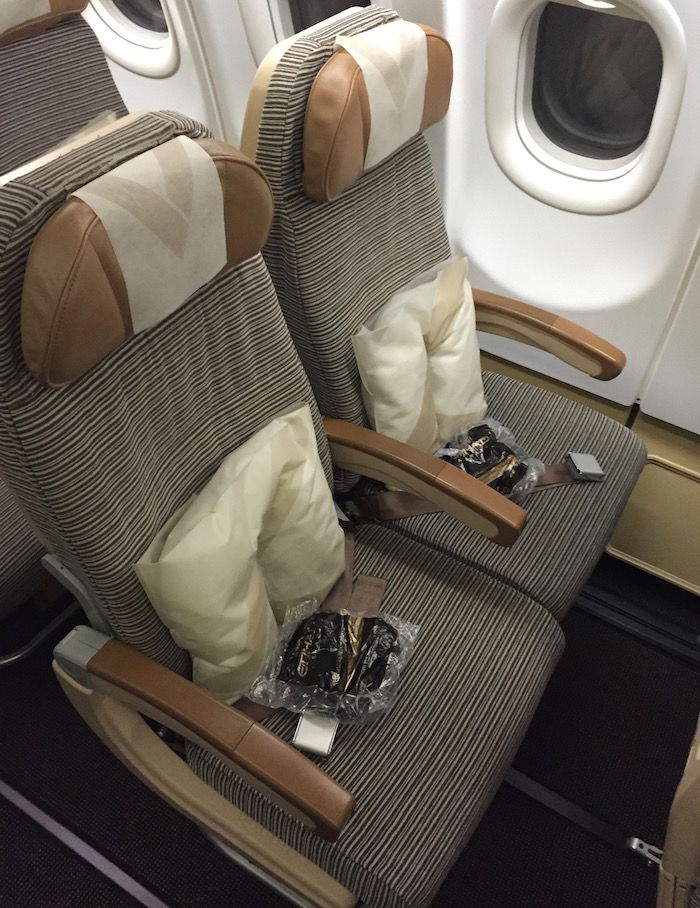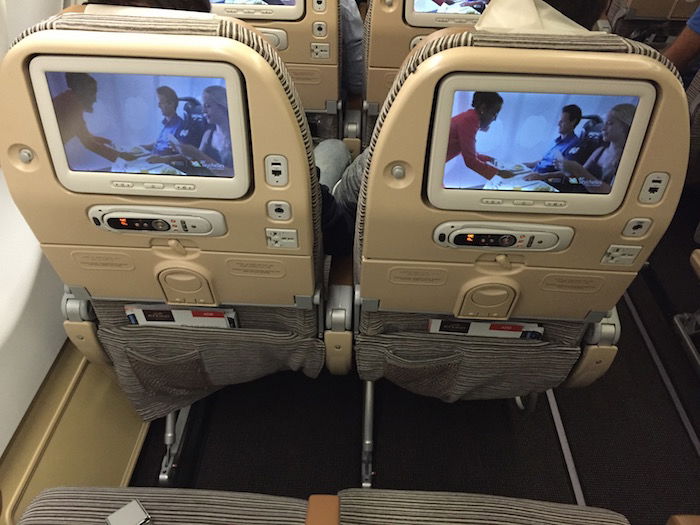 While space is limited, the seat itself is well designed. On the seat in front of me is a coat hanger, entertainment controller, tray table, cup holder, USB outlet, and 110v outlet. That's pretty impressive.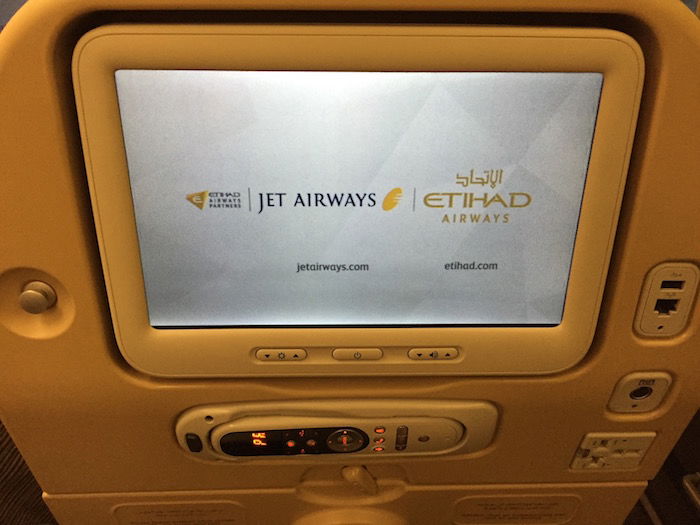 There was even a menu in economy on the four hour flight, which is sort of awesome.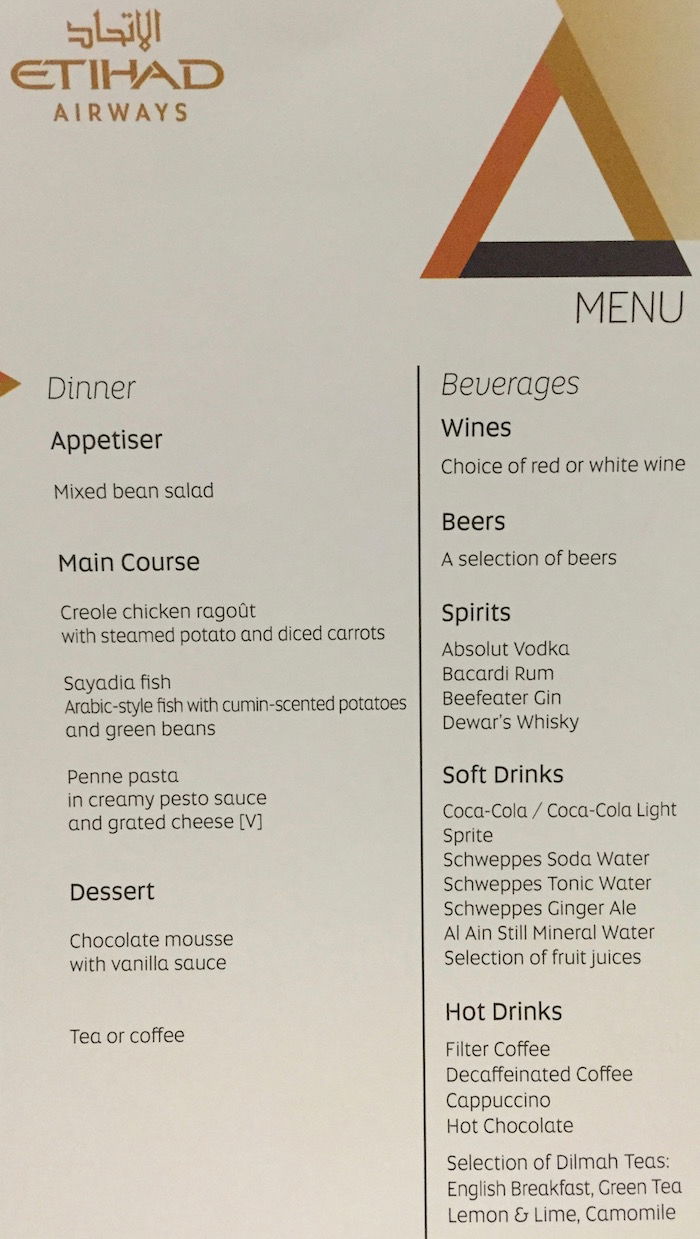 I mean, hell, they have cappuccinos in economy. Many airlines don't even offer that in business class (okay, in fairness the cappuccinos are powdered, but still). 😉
Was the food gourmet? No, but it was surprisingly edible. The bean salad to start was good, as was the dessert. The main course tasted like an average frozen dinner, which was better than I expected (after all, I've voluntarily paid for frozen dinners in the past).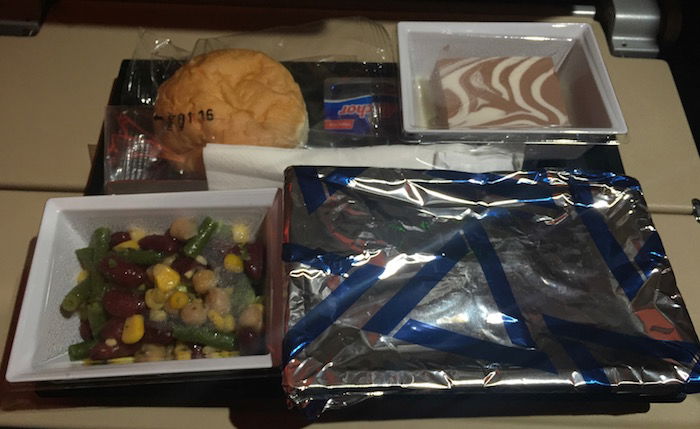 There's even free wine and booze. I ordered a gin & tonic, which was probably the strongest drink I've had in my life. I'm actually not convinced there was any tonic in it. Maybe that's the secret to keeping people happy in economy?
The flight attendants have been great as well. This flight actually gives me a new appreciation for the passengers they have to deal with. It's not that any of the passengers on the flight have been especially bad, but my goodness the flight attendants are patient. Sometimes I think first & business class flight attendants have a tough job, but economy crews have it much harder.
Every time the flight attendants walk through the aisle there seem to be a dozen people who physically grab them and make requests. I witnessed at least a handful of people say "I'll have the pasta" in response to the flight attendant saying "we only have chicken or fish, which do you want?"
Other thoughts? I didn't realize people still travel with neck pillows. Every other person in the cabin seems to be using one. Aside from the lack of personal space, the only other downsides are the bathroom. They look as if someone just finished filming a scat play scene in them.
Bottom line
As I said, I haven't flown economy on a non-US carrier in over a decade, and that's not a function of me being unwilling to do so, but rather that there hasn't been a need. This flight has been eye-opening, though. I guess what I take away from the flight is that the service is actually better than I expected (the crew have been friendly and food edible), while the seats are tight.
I don't know what it is, but economy actually feels tighter on a longhaul plane than on a flight within the US. Perhaps that's just a function of what I've become accustomed to. First & business class really does wonders in terms of arriving well rested. I'm not sure I'd travel to Asia nearly as frequently if I couldn't do so in a flat bed.