To me it's somewhat of a miracle that duty free still exists on planes. The weight of the carts and space they take up must add up over time, and surely there aren't actually good deals aboard. It's basic economics, given that in retail I don't think you can pay higher "rent" than being flown around the world constantly with fairly low turnover.
So who actually buys duty free items onboard? I mean, I guess they have a really captive audience when you're on a plane and have nothing better to do, but still, surely logic kicks in at some point.
I don't think I've picked up the duty free catalog once in the past million miles I've flown, though I ended that streak yesterday on a flight from Hong Kong to Bali.
I flipped through it quickly and realized, embarrassingly enough, that I don't have an international adapter.
In 2011 I picked up a free piece of crap international adapter which was shipped to me in a few dozen parts, and ever since I've just been mooching off hotels and lounges for adapters. I kind of figured if I had one I'd lose it within weeks by leaving it plugged in at a hotel or in a lounge.
That being said, yesterday I saw an international adapter that looked compact and functional, so I bought it. It was pricey at $45, but I also realized that if I didn't buy it then I probably never would.
And while I was at it, I couldn't help but pick up a $20 Cathay Pacific pilot bear. I mean, does it get any cuter than that?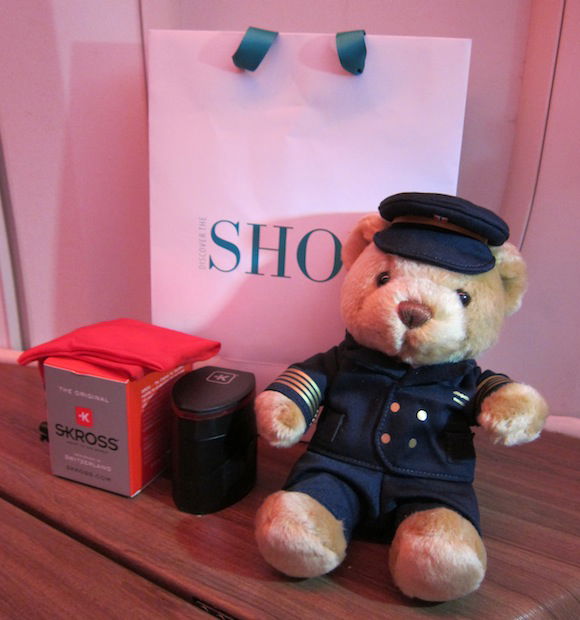 Do you ever purchase things through onboard duty free? Have you ever actually seen a good deal?