Ramadan runs from June 18 through July 16 this year. I fly the "big three" Gulf carriers quite often, and there are many aspects of their experience which are superior to what the competition offers… including the alcohol selection… typically.
With that in mind, how do these Gulf carriers reconcile respecting their "roots" while also serving non-Muslim international passengers, many of whom are traveling exclusively between non-Muslim countries?
AusBT has a great rundown of how Emirates, Etihad, and Qatar, are adjusting their protocols during Ramadan.
Alcohol service onboard during Ramadan
Onboard Emirates, Etihad, and Qatar flights you can expect it to be "business as usual" during Ramadan. Which is to say that alcohol should be served to all destinations except Saudi Arabia, which is the case year-round.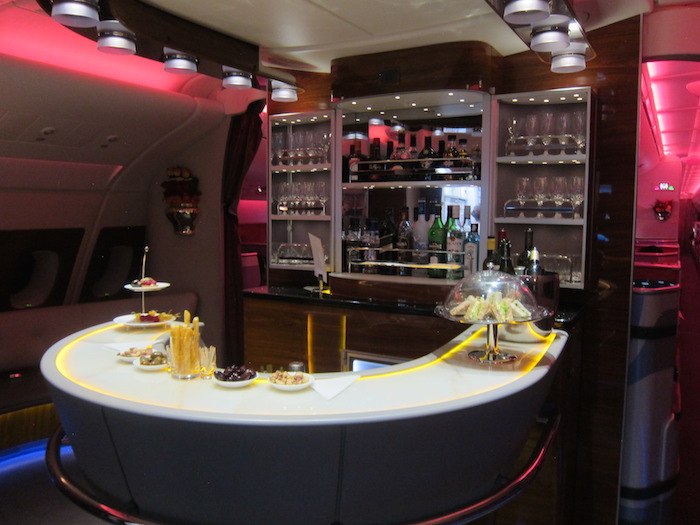 Alcohol service in lounges during Ramadan
While it's business as usual onboard, that's not the case on the ground.
Of the three carriers, Emirates is the only one which doesn't adjust their policies during Ramadan, including in their lounges in Dubai.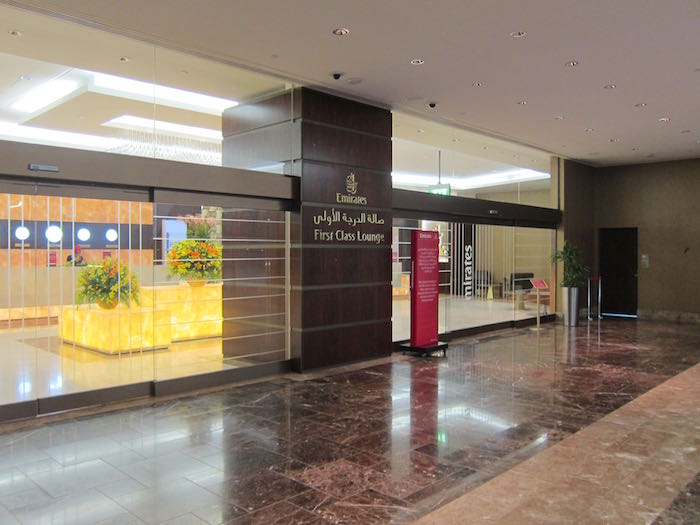 Etihad, on the other hand, will not display alcohol in their foreign lounges during daylight hours, and won't serve any alcohol during daylight hours in their Abu Dhabi lounges:
Etihad will continue serving alcohol in its international lounges including in Sydney, London and Paris, but this "will not be displayed in the bar area in the usual manner during daylight fasting hours", an Etihad spokesperson told Australian Business Traveller.

However, the airline's lounges at its Abu Dhabi hub will not serve alcohol during daylight fasting times "out of respect for local customs," with the lounge's bars open only from 7pm to 3am daily until Ramadan concludes.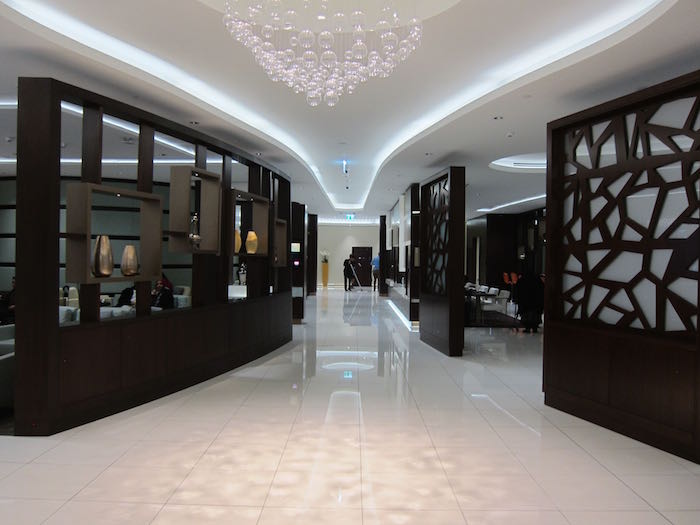 Lastly, Qatar Airways is taking the strong stand, as they won't be serving any alcohol in their Doha lounges throughout the end of Ramadan:
A Qatar Airways spokesperson advised that "in respect of the Holy month of Ramadan, alcohol will not be served in (Doha's) Hamad International Airport during Ramadan." This means that, in effect, Qatar lounges at Doha will be an around-the-clock 'dry zone' until Ramadan's end on July 16.
Bottom line
Of course this isn't a big deal, and I recognize airlines have to find a balance between respecting their Muslim roots and also serving the non-Muslim community.
But I figured this was worth a post, in particular because I've long raved about the Krug on offer at the Qatar Airways Al Mourjan Lounge in Doha.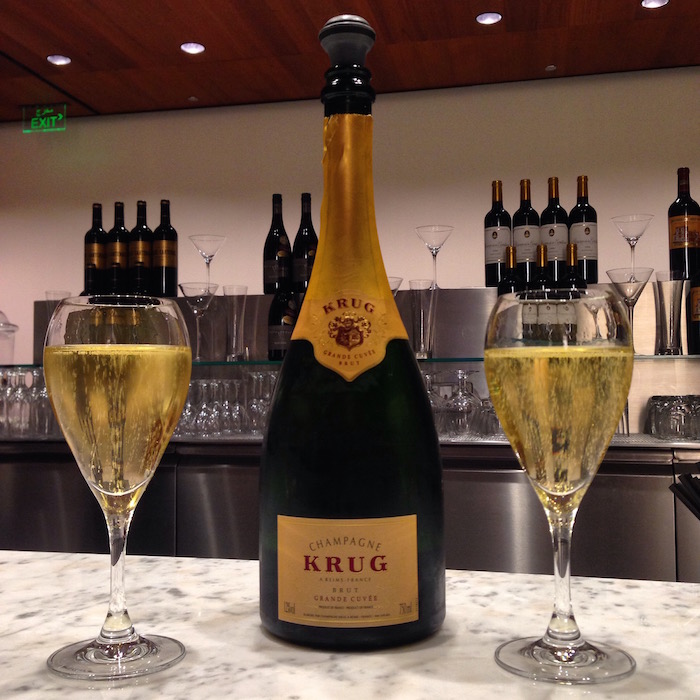 If you're looking forward to enjoying an adult beverage in one of the "home" lounges of Etihad or Qatar, you'll instead want to have an extra drink or two aboard.
What do you think is the correct "balance" for airlines to strike when it comes to alcohol service during Ramadan?