It's pretty common to see airlines offer award sales, whereby as a promotion the number of miles needed for a redemption is decreased. However, in a vast majority of instances that only applies to travel on the airline's own flights, and not to travel on partner airlines.
Well, LifeMiles, the frequent flyer program of Avianca, is presently offering an award sale for travel on Star Alliance airlines.
Through October 15, 2015, LifeMiles is offering discounted award charts between select regions on Star Alliance carriers. Best I can tell, the October 15 deadline is for booking — you should be able to travel on subsequent dates.
What's interesting about the promotion is that LifeMiles is basically taking their existing award chart and breaking up the regions even further.
For example, here's LifeMiles' promotional award chart for travel from the US: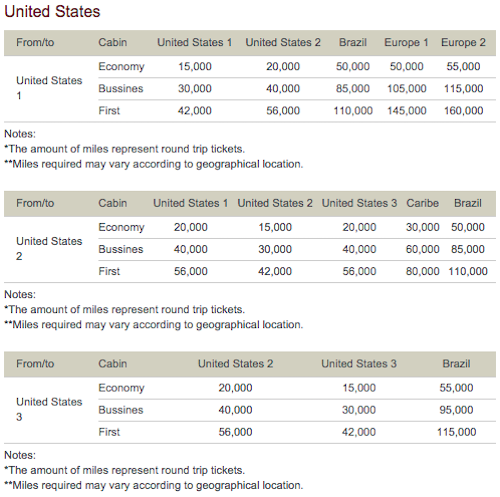 And then here's how different regions are defined:
As you can see, LifeMiles breaks up the US into three rather arbitrary regions (amazingly Florida and North Dakota are in the same region).
The great news is that you can basically travel within any one of the three US regions for just 7,500 LifeMiles one-way. For example, you could book Newark to Washington for just 7,500 miles one-way.
All other awards within the continental US between regions are just 10,000 miles one-way.
There are also discounts to be had on select longhaul routes. For example, traveling from "United States 1" to "Europe 1" in first class is marked down from 87,000 miles to 72,500 miles:
Again, I really don't get the regions there. Both Iceland and Russia are in "Europe 1," but somehow Germany is in "Europe 2." Odd, odd, odd!
But even for travel between "United States 1" and "Europe 2" we are seeing some nice discounts. Right now such a business class award will cost you 57,500 miles, while ordinarily it would cost you 63,000 miles.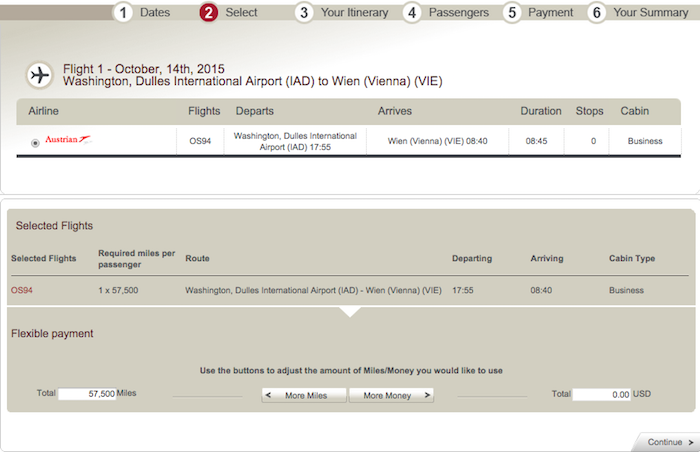 Anyway, there are several other regions out of which the award sale is published, so check out the full charts.
Also keep in mind that LifeMiles is presently offering up to a 135% bonus on purchased miles, so even if you don't currently have a mileage balance, you can buy miles to take advantage of this offer.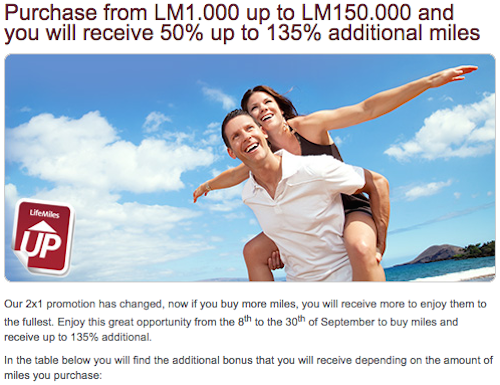 Bottom line
There are some fantastic deals to be had here, though the promotion is structured in a rather strange way. Still, LifeMiles represents one of the best options for Star Alliance redemptions nowadays, so paying even fewer miles in some markets is pretty awesome!
Do you plan on taking advantage of LifeMiles' Star Alliance award sale?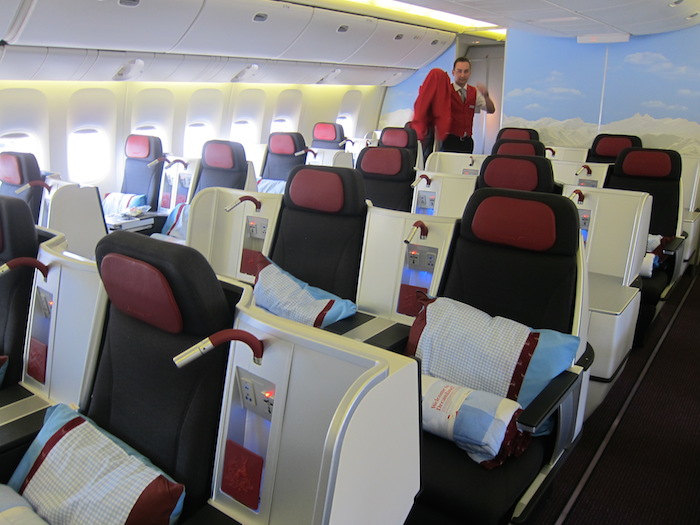 (Tip of the hat to Mommy Points)